"He Always Said What Needed to Be Said…"
Chanell Turner, Publications and Programming Assistant for the Doctoral Scholars Program, talks with former SREB President Mark Musick as he remembers former SREB Vice Chair Charlie Reed's impact on the Doctoral Scholars Program and his passion for education.
"Life was always a matter of waiting for the right moment to act." – Novelist Paulo Coelho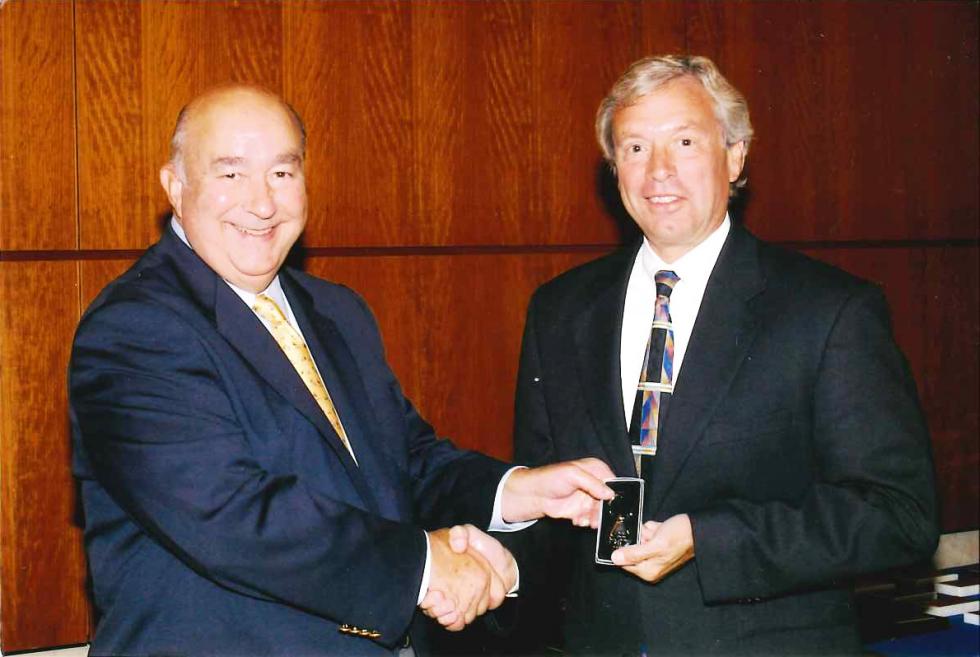 Now was the right moment. It was summer 1989 at Breakers Hotel in West Palm Beach, Florida. The room was filled with members of the SREB legislative council and board needing a solution to a problem not many had an answer for. The time had come for a make-or-break decision. Mark Musick, SREB's new president, was pitching a program to representatives from southern states, addressing the shortage of minority faculty in the region's colleges and universities.
How would this be received? Would policymakers understand that this program's goal was to increase minority doctoral completion, not to establish preferential admissions?
Musick knew about the dismal graduation numbers of minority Ph.D. students. "Distressing," "disturbing," and "compelling" (for all the wrong reasons) were words he had used to describe the issue. But within this problem, he and his friend and SREB Vice Chair Charlie Reed saw an opportunity — the chance for southern states to lead the nation by using one of its most untapped resources, minority graduate students who wanted to become faculty and teach the next generation. These scholars could have a multiplying effect on minority students, who would be motivated to succeed after seeing someone who looked like them at the front of the classroom.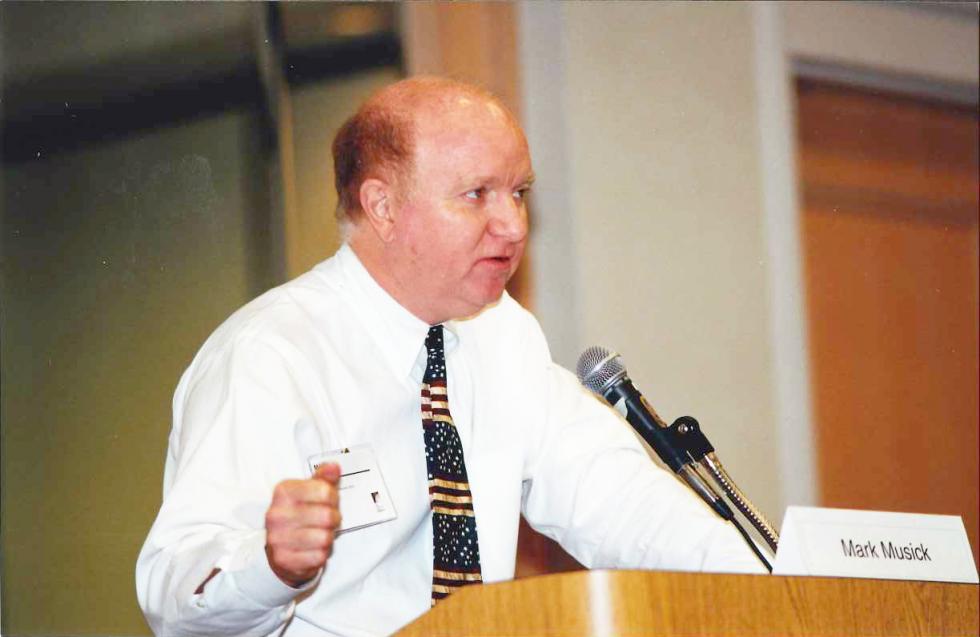 The SREB Doctoral Scholars Program's inception hinged on this decision. With Charlie Reed's advice, Mark Musick went through his pitch to the council and board. During his talk, a hand shot up, and along with it a question that threatened to derail everything:
"What if these graduates don't go into university teaching? What if they go into industry and business because they realize they will make more money there?"
Surprisingly, this came from one of the board's more forward-thinking members. A hole seemed to form in the fabric of the DSP mission. The implication was that if there was no way to ensure that graduates would go into the professoriate, the main purpose of the program would evaporate. Before Musick could begin to voice a response, one of the board's more conservative members lifted his hand to speak.
"Well, that would be all right, because if they don't go into teaching, perhaps their children will."
This was the game-changer, the reward for choosing the right moment to act. For all practical purposes, the discussion was over and the SREB Doctoral Scholars Program was established.
The Passion of a Friend
On a warm clear April afternoon in 2017, Mark Musick recounted the story of the people involved in bringing the Doctoral Scholars Program to fruition, and one name was mentioned over and over: Charlie Reed. Reed passed away in December 2016, but his impact on education still reverberates. To Musick, Reed was not just one of the longest-serving vice chairs at SREB and chancellor of two of the largest university systems in the country, he was a close friend. Like Musick, Reed understood that education can create a path leading from a small coal-mining town in Pennsylvania – or Virginia in the case of Musick – to a successful career. Reed always carried a passion for creating educational opportunity for those who needed it the most, and he spent a great amount of time reaching out to minority students.
Advising In and Outside the Pulpit
Musick gladly detailed Reed's annual Super Sunday events. During Super Bowl week, Reed would visit predominately black churches to talk about the importance of preparing for college, and the tactical steps students should take to get ready. He knew that the best way to reach people is to meet them where they are. The SREB DSP's mission captivated Reed, and he not only gave Musick advice for how to go about navigating the pitch process to the board, he put him in contact with Ike Tribble, who was running a similar program in Florida. Tribble provided guidance on how he began the McKnight Scholarship in Florida, and this helped Musick and others understand how to take the same concept and scale it regionally.
A Legacy of Service and Integrity
When asked about what he admired most in his friend, Musick narrowed it down to two qualities: his unflinching willingness to say what needed to be said, and his integrity. Reed had to make a lot of tough decisions as a chancellor, and as a result he had his critics, but Musick noted that as a leader and friend, he never questioned Reed's integrity.
Because of Musick's and Reed's commitment to the mission of the DSP, the program is beginning its 25th year and approaching its 1,000th graduate. Musick noted that in the face of an ever-changing political landscape, the program's longevity is not only impressive, but rewarding. He knows that if Reed were here to experience this, he would be proud.
In honor of Reed's passing and DSP's 1000 milestone, Mark and his wife Judy donated to the program. These funds will support current scholars and allow them to hone their presentation skills, a vital component of work in the professoriate. The Musicks' donation is a perfect complement to Charlie Reed's legacy. The DSP is grateful for their generosity and inspired by their commitment to Reed's passion for education, and to helping us become "More than a check and a handshake."
To kick off the approach to the 25th year of the Doctoral Scholars Program, the DSP is encouraging all alumni to participate in the 25 for 25 Campaign. Our goal is to raise $25,000 for the program's professional development and service grant funds by August 2018. If you are an alum of the DSP or inspired by our mission, donate for the 25 for 25 Campaign today.