Search: 2012
Results 41 - 46 of 46
Results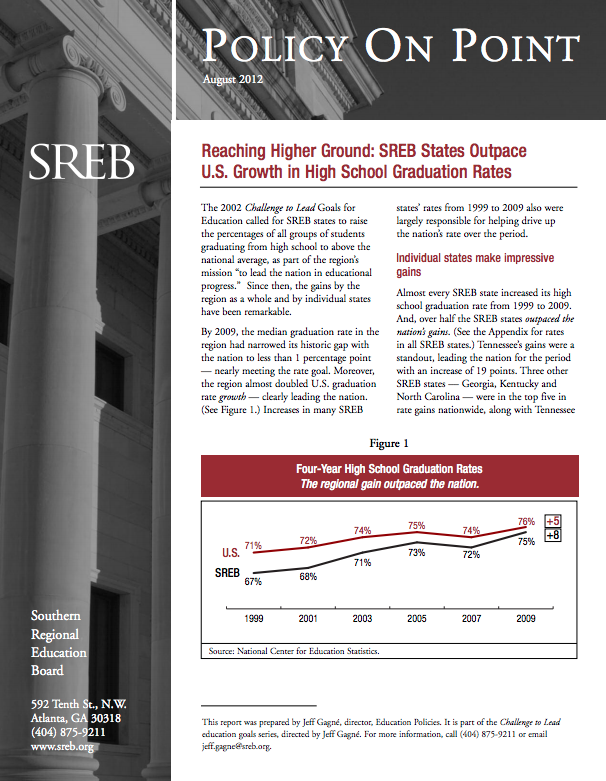 The 2002 Challenge to Lead Goals for Education called for SREB states to raise the percentages of all groups of students graduating from high school to above the national average, as part of the region's mission "to lead the nation in educational progress." Detailed in this SREB Policy on Point report, the gains made by the region as a whole and by individual states since that time have been remarkable. Almost every SREB state increased its high school graduation rate from 1999 to 2009, and more than half outpaced the nation's gains.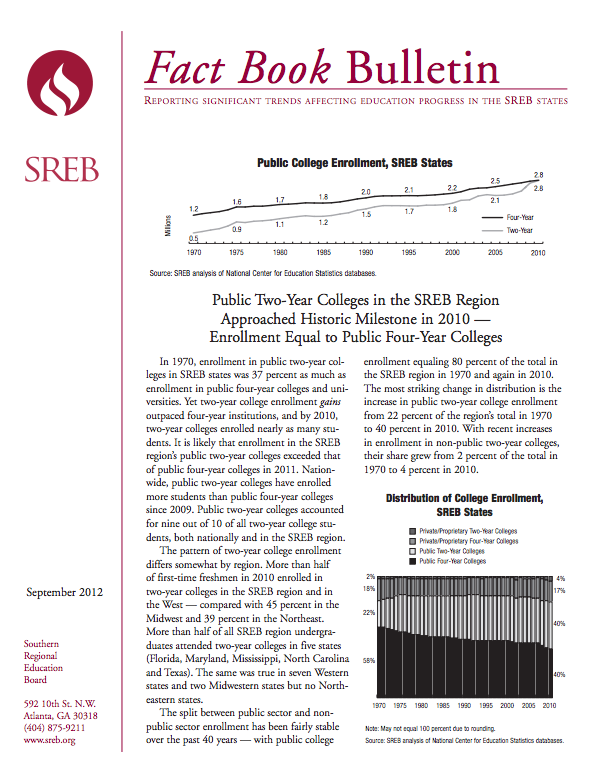 In 1970, enrollment in public two-year colleges in SREB states was 37 percent as much as enrollment in public four-year colleges and universities. Yet two-year college enrollment gains outpaced four-year institutions, and by 2010, two-year colleges enrolled nearly as many students. It is likely that enrollment in the SREB region's public two-year colleges exceeded that of public four-year colleges in 2011. Nationwide, public two-year colleges have enrolled more students than public four-year colleges since 2009. Public two-year colleges accounted for nine out of 10 of all two-year college students, both nationally and in the SREB region.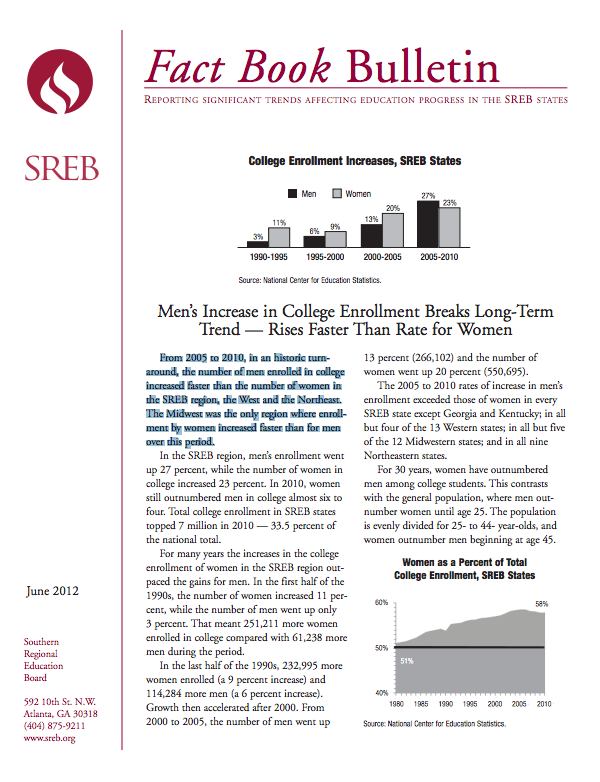 From 2005 to 2010, in an historic turnaround, the number of men enrolled in college increased faster than the number of women in the SREB region, the West and the Northeast. The Midwest was the only region where enrollment by women increased faster than for men over this period.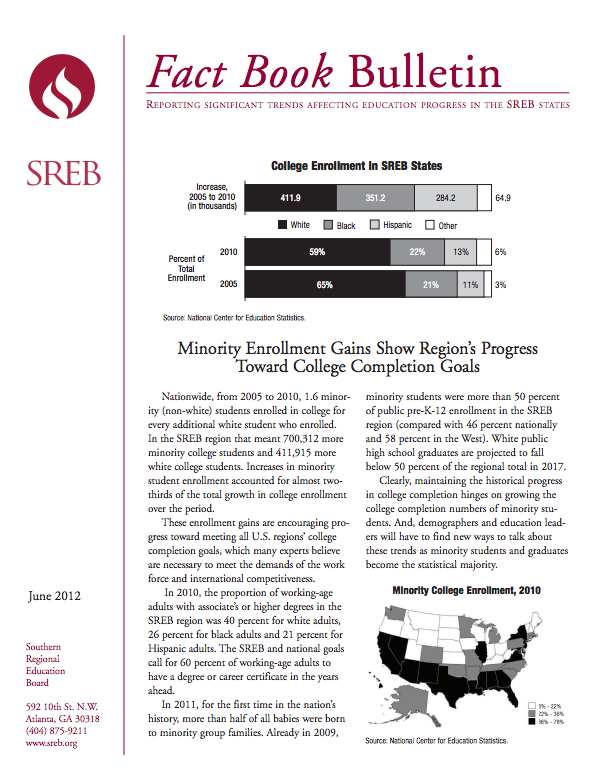 Nationwide, from 2005 to 2010, 1.6 minority (non-white) students enrolled in college for every additional white student who enrolled. In the SREB region that meant 700,312 more minority college students and 411,915 more white college students. Increases in minority student enrollment accounted for almost two-thirds of the total growth in college enrollment over the period.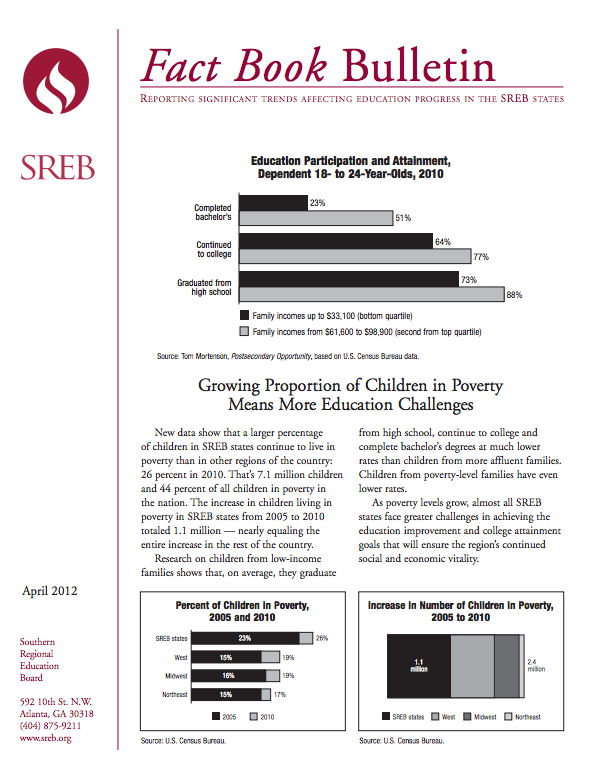 New data show that a larger percentage of children in SREB states continue to live in poverty than in other regions of the country: 26 percent in 2010. That's 7.1 million children and 44 percent of all children in poverty in the nation. The increase in children living in poverty in SREB states from 2005 to 2010 totaled 1.1 million — nearly equaling the entire increase in the rest of the country.