Search: 2014
Results 11 - 20 of 99
Results
Frankfort, KY — November 13, 2014 — The Southern Regional Education Board Early Childhood Commission convenes leaders this week from 16 states to study effective ways to improve preschoolers' access to high-quality early learning. The Commission's charge is to recommend policies that will give more young children a solid start when they enter school.
State lines don't matter much to students who take online college courses. A Florida undergrad can supplement coursework with an online class from a Texas college. A North Carolina mom can update her workforce credentials in a degree program from a Georgia university. And both of them will have the same quality experience online as students in those colleges' home states.
They won't be alone. The 2013 Babson Survey Research Group reveals the number of higher education students taking at least one online course has now surpassed 7.1 million. The 6.1 percent growth rate, although the lowest for a decade, still represents over 400,000 additional students taking at least one online course.
Summer Melt/Texting Student Support Workshop
Keynote: How To Use Social Media and Digital Marketing Techniques to Effectively Nudge Students into Action
Celebrate Success!: How to Hold a Successful College Signing Day
Hands to Hold Along the Postsecondary Journey: Community-Based College Access Centers
What do I Say and How do I Say it?: Using Market Research And Student Data to Craft Your Messaging Campaign
Working with Disconnected Youth
A Key Piece of the Puzzle: Adult Credential Completion
Getting to Zero: Best Practices from Delaware's College Access Campaign
The Southern Regional Education Board today launched the Commission on College Affordability in the South to focus state policies on the goal of affordability for students.
Colleges in the Three SREB States Expand Online Program Access Through State Authorization Reciprocity Agreements (SARA)
Louisiana, Virginia and West Virginia have been approved by the Southern Regional Education Board as the first SREB region states to become members of the State Authorization Reciprocity Agreements (SARA). Virginia has an effective operational date of today; Louisiana and West Virginia have an effective operational date of December 1, 2014.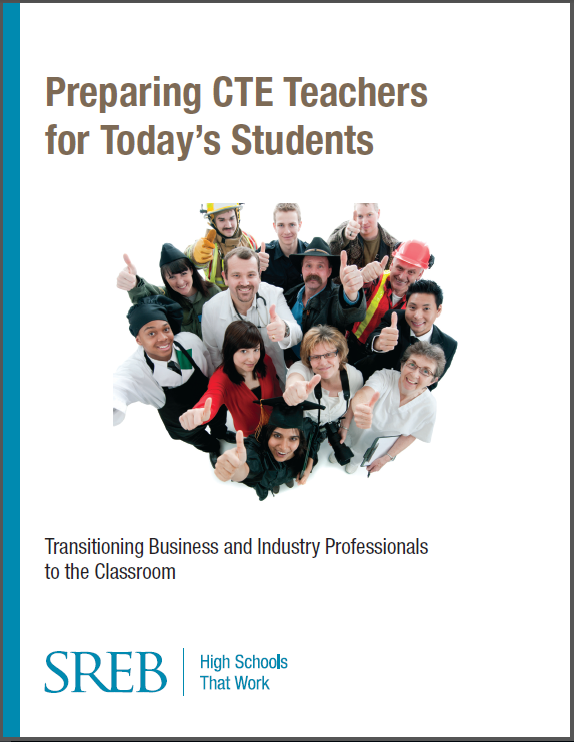 Designed for new and early-career teachers from business and industry who are pursuing an alternate route to teacher certification, SREB's research-based Teaching to Lead teacher induction model builds teachers' capacity to design standards-focused instruction and use strategies like project-based learning and experiential learning to prepare students for college and careers.
SREB's Commission on College Affordability in the South convened in New Orleans in December 2014 for its second meeting to focus state policies on increasing the students' ability to pay for and complete college. Members learned what the research tells us about affordability's effects on enrollment and completion and heard about promising practices in two states, Oklahoma and Tennessee.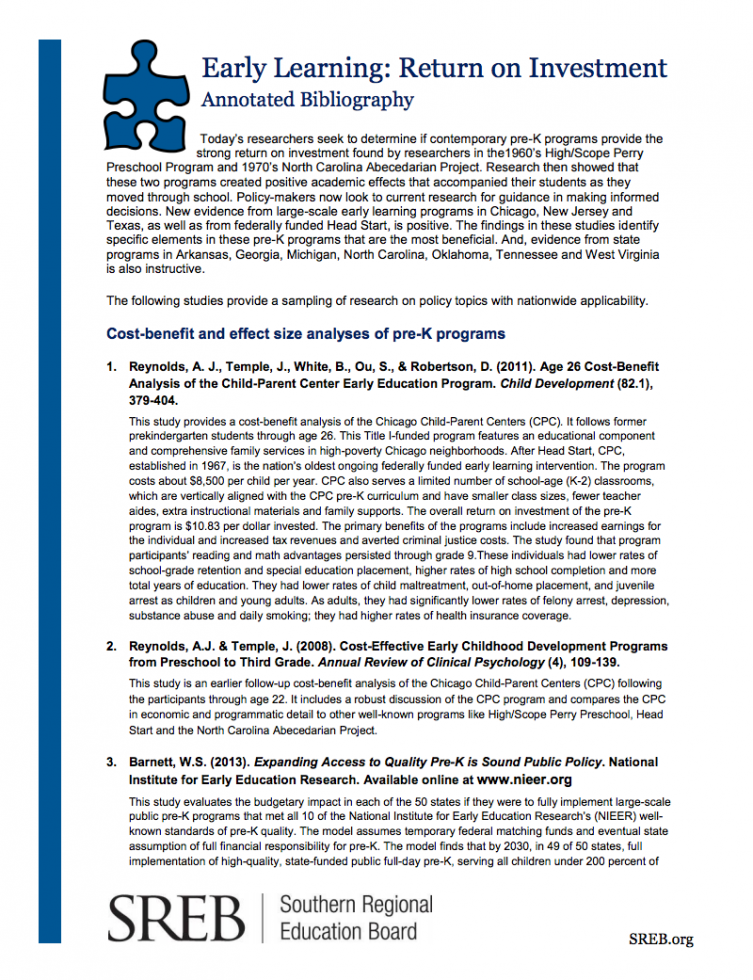 Findings in these studies identify specific elements in pre-K programs that are most beneficial. Evidence from state programs in Arkansas, Georgia, Michigan, North Carolina, Oklahoma, Tennessee and West Virginia is also instructive. Studies provide a sampling of research on policy topics with nationwide applicability.
Cost-benefit and effect size analyses of pre-K programs
Catch up vs. fade out: Do pre-K's positive effects persist through K-12?
Evaluations of pre-K programs in SREB states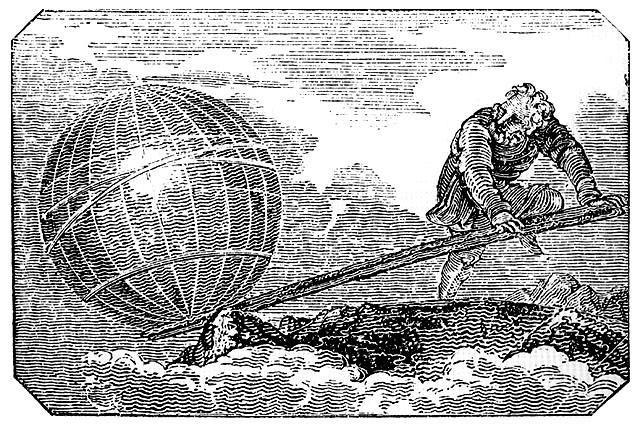 Pinellas Park Middle School is about as challenging a school as you can find in Florida. The state has assigned it a grade of D for the past several years. All of its students receive free lunch. Twenty-three percent of its students have already been in some form of drop-out prevention program prior to enrolling at Pinellas Park.