Search: 08/2015
Results 1 - 10 of 98
Results
The NRCCTE at SREB external website is currently down for maintenance.
For more information, please contact NRCCTE at SREB director James R. Stone, III at james.stone@nrccte.org.
The National Research Center for Career and Technical Education at the Southern Regional Education Board conducts research on career and technical education and brings it into classrooms.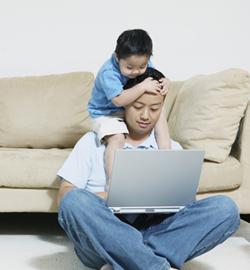 Adult learners are a diverse group – typically age 25 and older – with a wide range of educational and cultural backgrounds, adult responsibilities and job experiences. They typically do not follow the traditional pattern of enrolling in postsecondary education immediately after high school.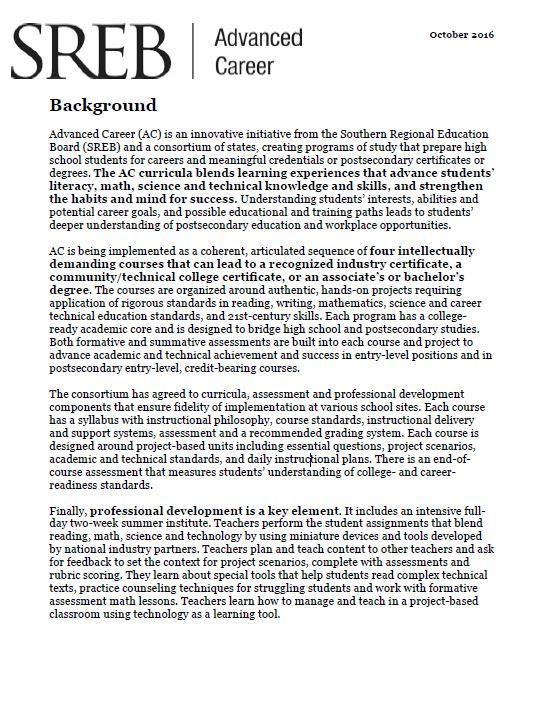 Advanced Career is an innovative initiative of SREB and a consortium of states to create career pathway programs of study that prepare high school students for careers and meaningful credentials or postsecondary certificates or degrees.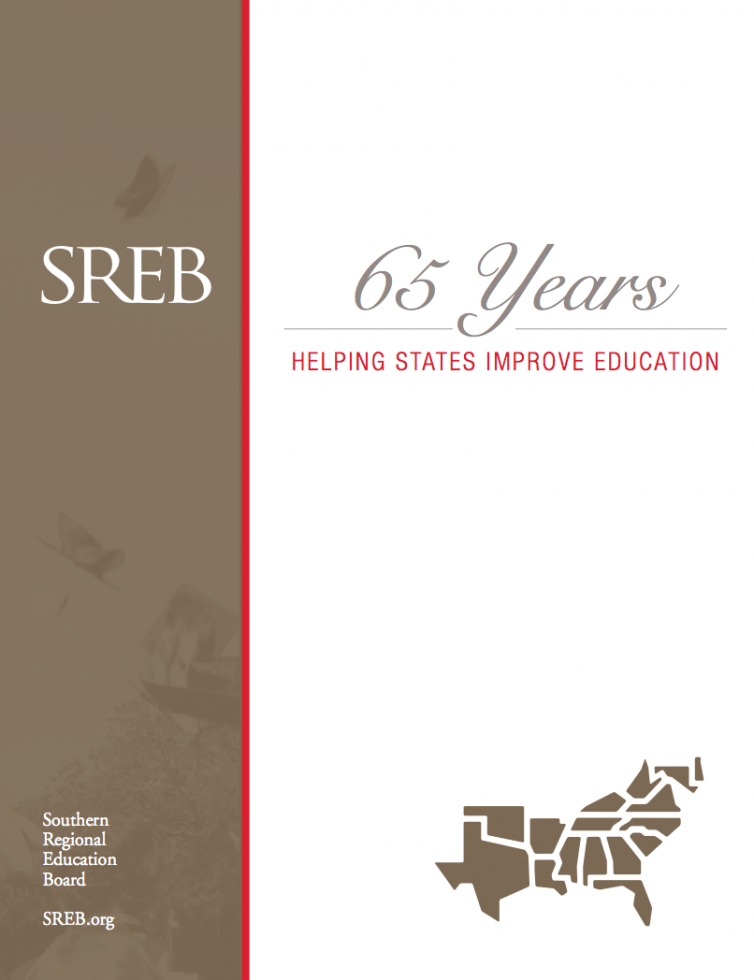 This timeline report highlights SREB achievements since its founding in 1948 as the nation's first regional compact for education. Several efforts have influenced national reform, and SREB states now lead the nation in many measures of educational progress. A list of SREB chairs is included.