Search: 2015
Results 71 - 80 of 752
Results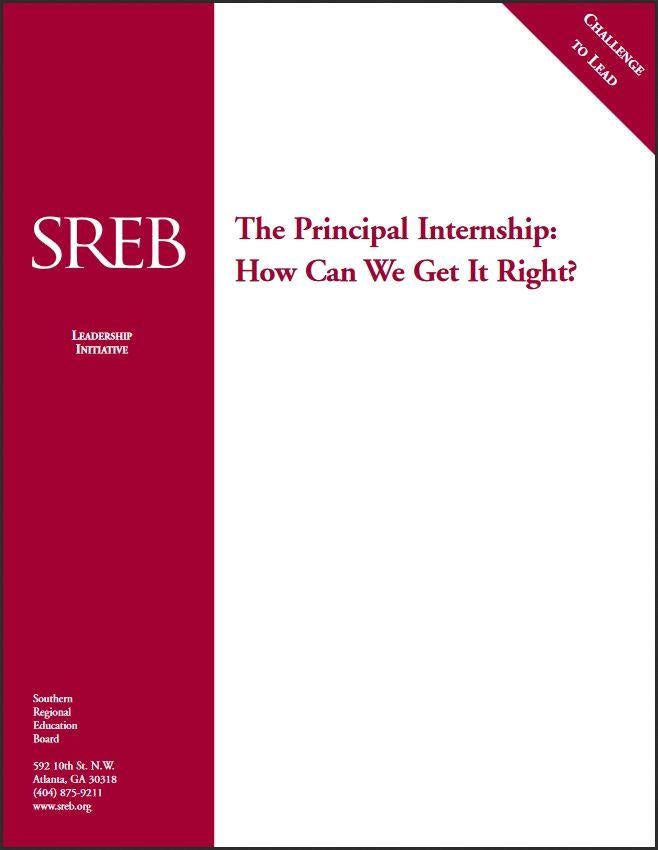 This report presents the results of SREB's survey to measure the quality of internships provided to aspiring principals in university leadership programs in the Southern states. The survey probed the extent to which principal interns are required to observe, participate in and lead activities that focus on improving curriculum, instruction and student achievement.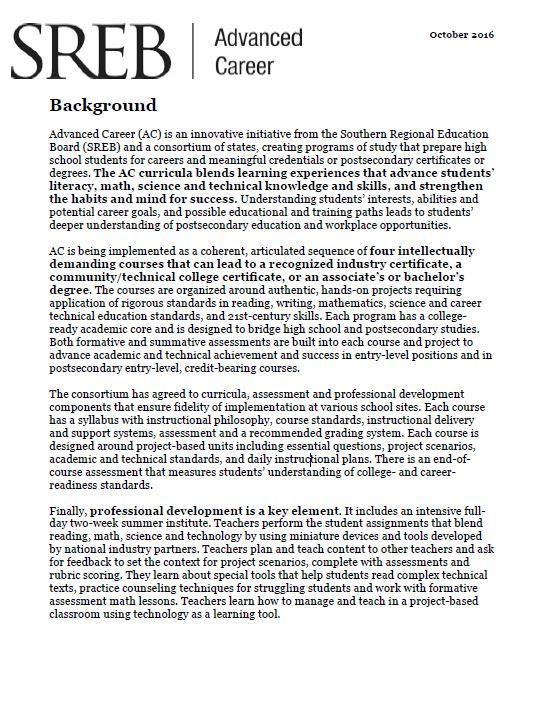 Advanced Career is an innovative initiative of SREB and a consortium of states to create career pathway programs of study that prepare high school students for careers and meaningful credentials or postsecondary certificates or degrees.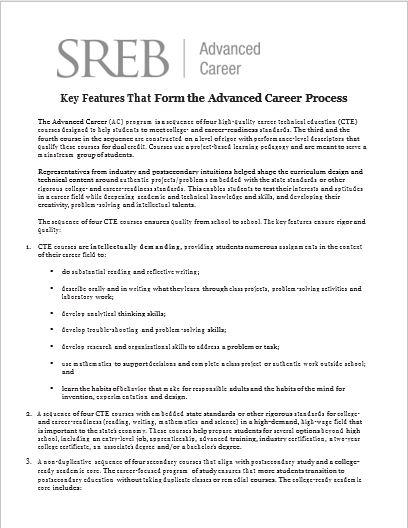 One goal of Advanced Career is to design, develop, implement and continuously improve a sequence of four high-quality career and technical education (CTE) courses rigorous enough for students to meet college- and career-readiness standards. The two advanced courses are to be constructed on a level of rigor with performance-level descriptors that will qualify these courses for dual credit. The courses are designed around a project-based learning pedagogy and are meant to serve a mainstream group of students.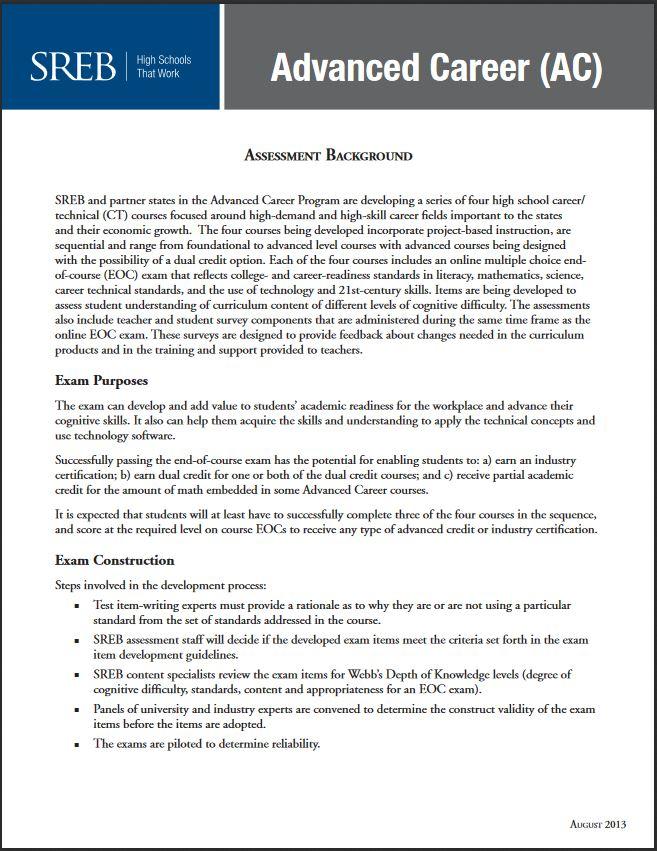 SREB and partner states in the Advanced Career Program are developing a series of four high school career and technical education (CTE) courses focused on high-demand and high-skill career fields important to the states and their economic growth.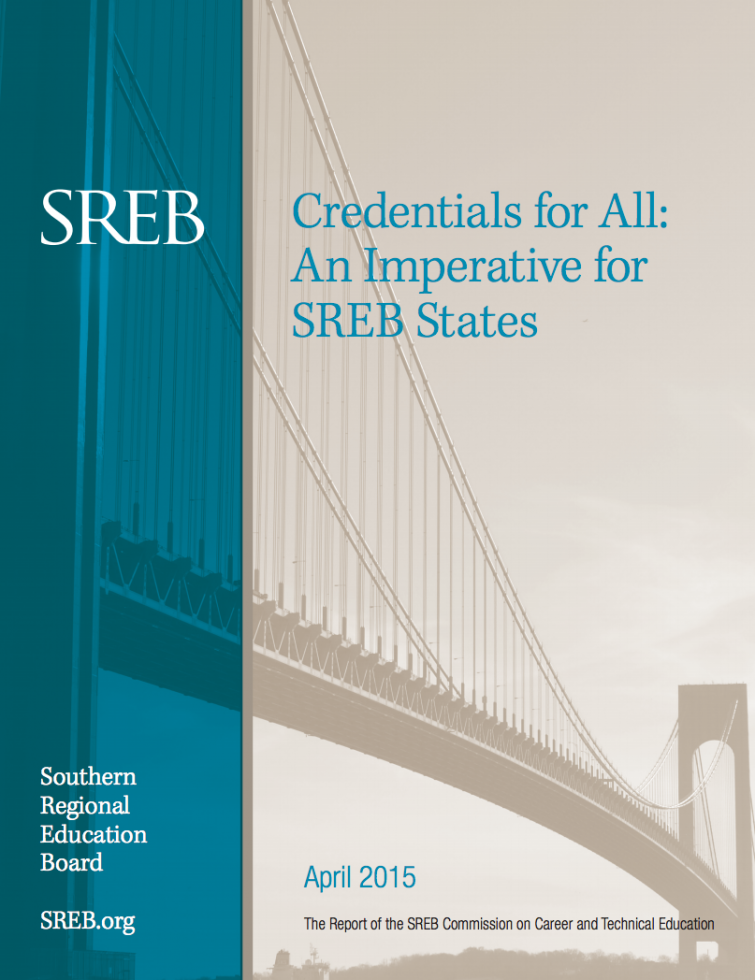 SREB's Commission on Career and Technical Education offered eight actions states can take to build rigorous, relevant career pathways. Supported by policies and practices described in the report, these actions can help states increase the percentage of young adults earning valuable industry and postsecondary credentials.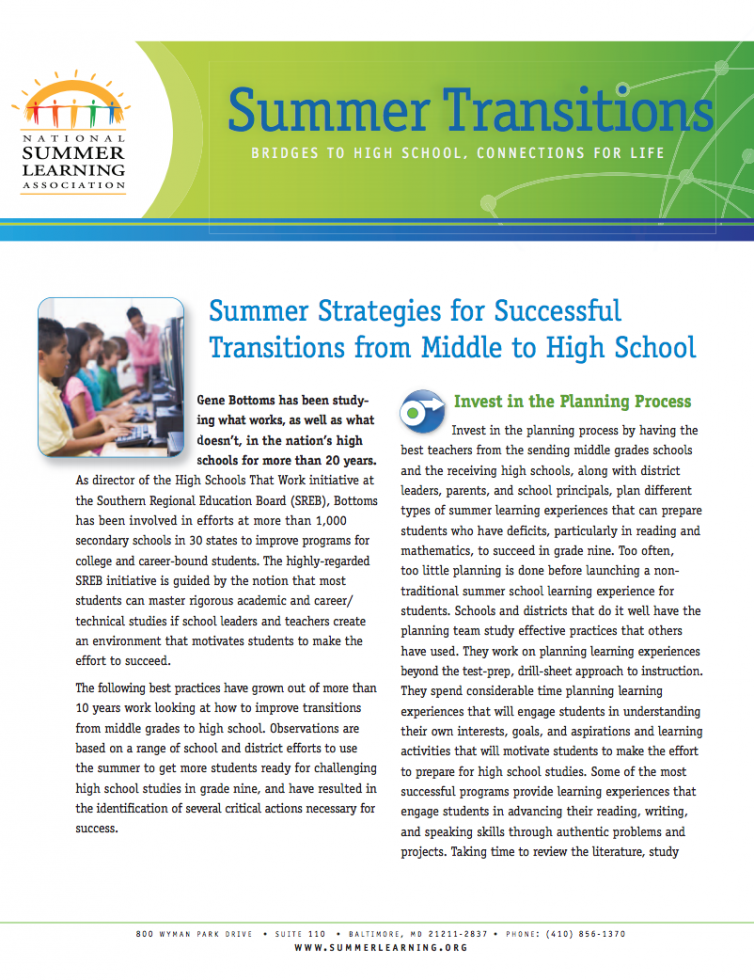 This article describes best practices in summer transition programs, identified through more than 10 years work looking at how to improve transitions from middle grades to high school. Observations are based on a range of school and district efforts to use the summer to get more students ready for challenging high school studies in grade nine, and have resulted in the identification of several critical actions necessary for success.
South Carolina's White Knoll Middle School (WKMS), a suburban school, joined the network in 2005 and has made substantial gains in student achievement over the past three years. On the 2008 Middle Grades Assessment (MGA), reading scores remained stable, but the percentages of students scoring at the Proficient and Advanced levels rose from 32 percent to 41 percent.
The below programs are available to the residents of Louisiana.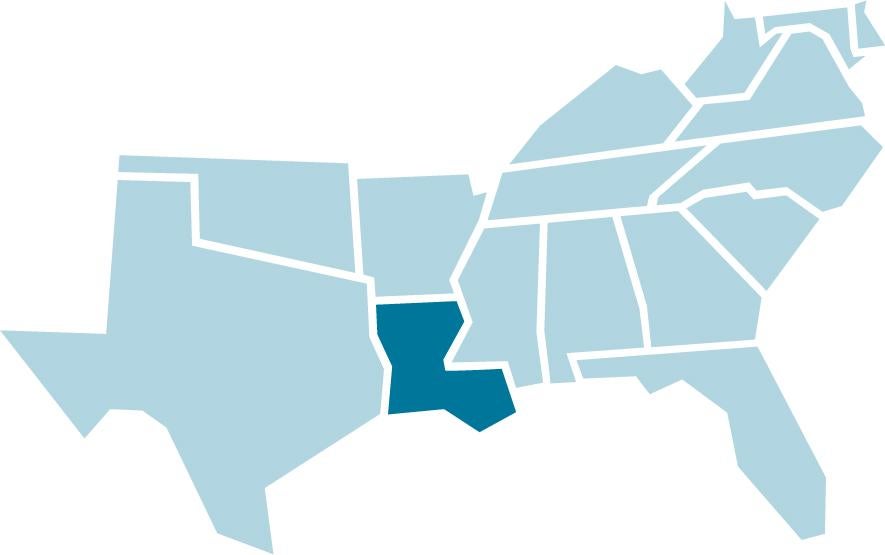 Louisiana RCP State Contact
Shannon Harris
Scholarship and Grant Division
Louisiana Office of Student Financial Services
shannon.harris@la.gov
P O Box 91202
Baton Rouge, LA 70821
Since its launch in the 1969-1970 academic year, the SREB-State Data Exchange has recognized the importance of reporting statistical comparisons by institutional category — unlike most other statistical reports, even today. States have many different mixes of types of institutions, and statewide aggregate comparisons always should be interpreted cautiously.