Search: 08/2016
Results 1 - 10 of 21
Results
By Gene Bottoms, SREB senior vice president
What goes on in the Advanced Career classroom? A lot of math. Intense researching and reading. Most importantly, learning. The type of learning that remains in the forefront of students' minds as they apply it to practical, purposeful projects.
Deadline to be included in conference program: October 4, 2019
Basic registration includes: Choice of 6' x 30" table, table cover, chair, or tall cocktail table and chair. Conference reception, breakfasts and refreshments for one staff person, with option of securing two additional organizational registrations at an exhibitor rate – but not for conference participation and continuing education units, available only to conference registrants.
Cindy Martin joined SREB's school improvement team in 2016, bringing more than 28 years of experience in the public education sector and more than 20 years as an adjunct college professor. Cindy was a public education teacher, professional development trainer, principal, director of instruction, director of human resources and deputy superintendent. As a college professor, she instructed in reading, writing, early childhood and alternative licensure.
Sometimes it can be difficult to make the transition from knowing to doing when trying to apply concepts to ground-level practice. This often holds true for many kinds of learners – including students, teachers and even states. State education agencies know that principals play an influential role in the development of effective teachers and schools. But how can states build a strong foundation in order to prepare principals for this influential role? Similarly, practitioners can probably agree that in theory, inter-state collaboration yields great potential for learning. So how can they go about actually engaging in it?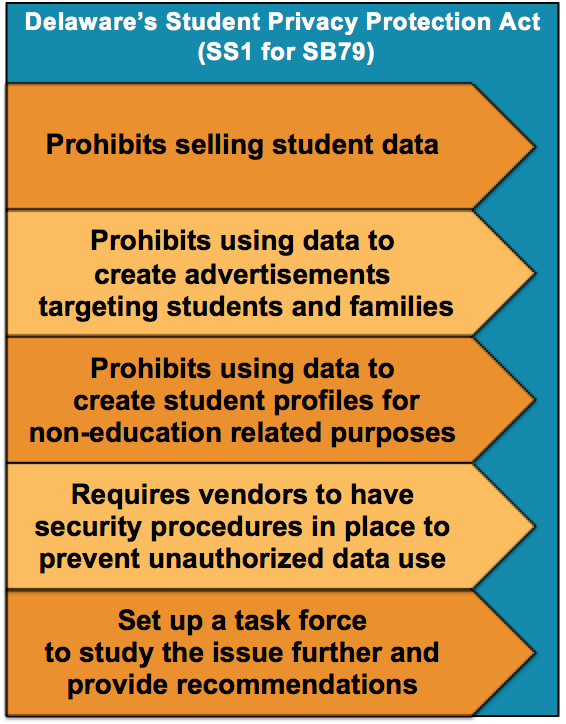 Delaware is developing educators through the strategic use of pre-service training. Here's how the state became poised for action: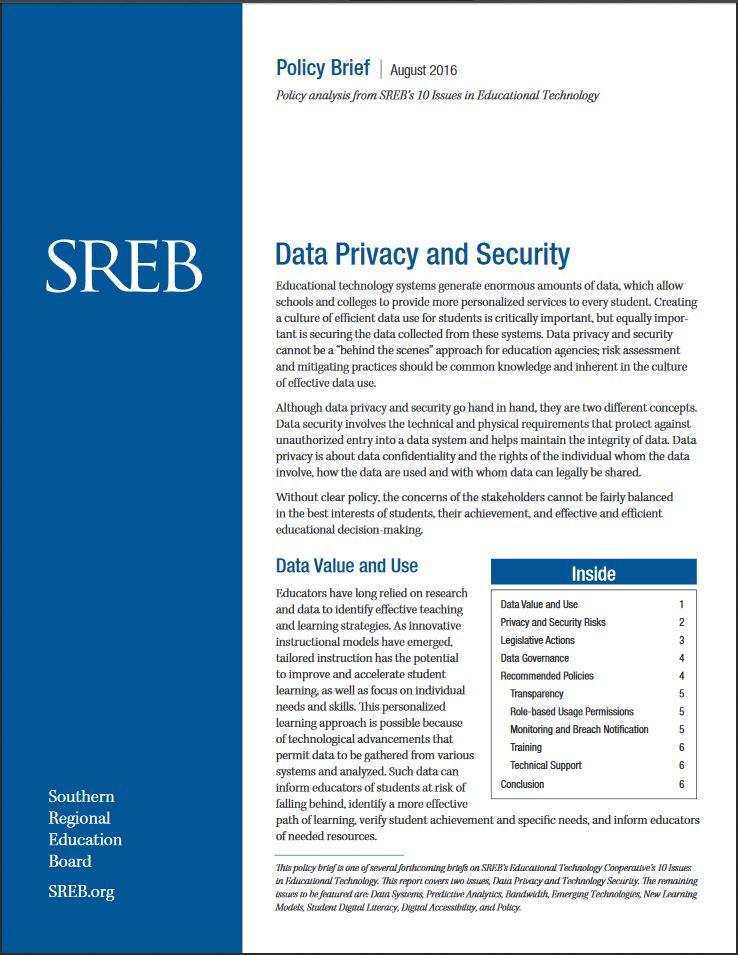 Educators and policymakers often struggle to balance keeping data private and secure with making educational technology available for innovations in teaching and learning. This policy brief reviews recent legislation related to data privacy and security and reports on security breaches at various organizations. It also provides policy recommendations that incorporate best practices in technology, transparent data governance and security risk mitigation, while maintaining accessible and functional systems.
As more and more students take the ACT, we can see more clearly the gap between rising high school graduation rates and lagging college readiness.
West Virginia State University is the 1,000th institution to participate in the State Authorization Reciprocity Agreement (SARA), a nationwide initiative of states and institutions that makes distance education courses more accessible to students across state lines and makes it easier for states to regulate and institutions to participate in interstate distance education while improving consumer protection.