Search: 10/2016
Results 1 - 10 of 63
Results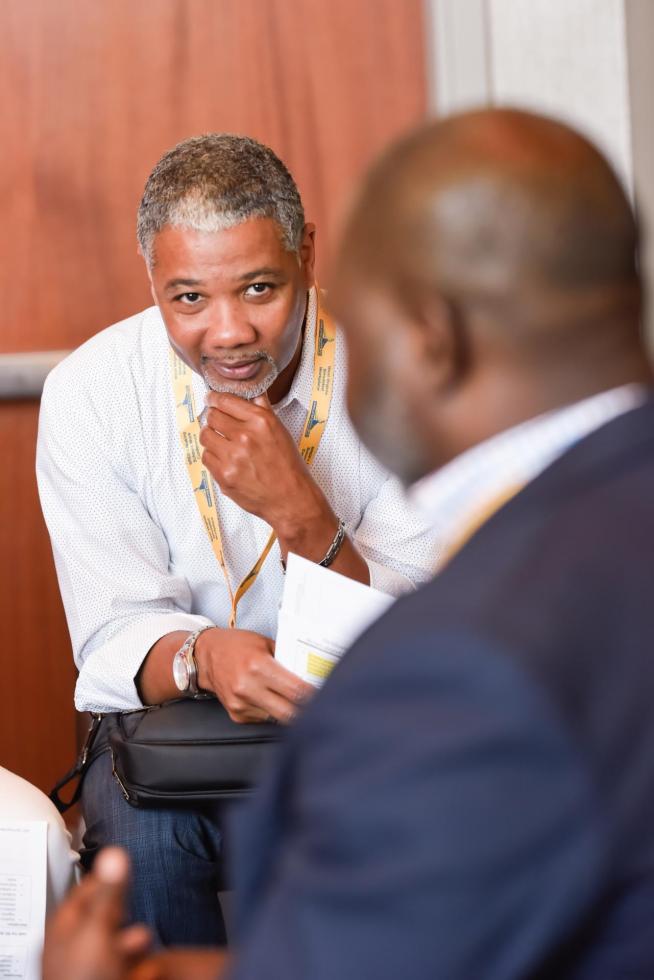 Promising practice sessions (60 minutes) highlight powerful practices and pedagogies that transform teaching and learning in any disciplinary area and in any setting — including elementary schools, middle grades schools, high schools, shared-time or full-time technology centers and postsecondary institutions.
Deep-dive sessions (120 minutes) give school teams time to explore a problem of practice in their K-12 school, technology center or postsecondary institution and partner with other educators to develop tools, strategies and plans to address that problem.
Table talk sessions (two back-to-back 25-minute sessions) allow presenters and attendees to share and gather information about top-of-mind issues related to conference objectives in an informal setting. Table talks can be mini versions of promising practice or deep-dive sessions or stand-alone sessions about key problems of practice and top-of-mind issues related to conference objectives.
Interested in presenting and need more information on which session type is right for you? Download our Proposal Submission Guide
Session Locations
All conference sessions will be held in the New Orleans Ernest N. Morial Convention Center.
1. Engaging Instruction — Engage each student in every classroom through high-quality instruction that incorporates powerful literacy and mathematics practices and project-based assignments.
2. Aligned Curriculum — Ensure each student has equitable access to challenging academic and technical curricula that align instruction, assignments and assessments with grade-level readiness standards.
3. Career Pathways — Offer each student access to career pathways and programs of study that align with workforce needs and include opportunities to earn industry or postsecondary credentials and participate in work-based learning.
4. Systems of Support — Provide each student with the personalized career guidance, advisement, social and emotional supports, and extra help and accelerated learning opportunities needed to graduate ready for college and careers.
5. Leadership for Continuous Improvement — Engage the whole school community in promoting a culture of high expectations and continuously using data to identify problems of practice and develop action plans to solve those problems.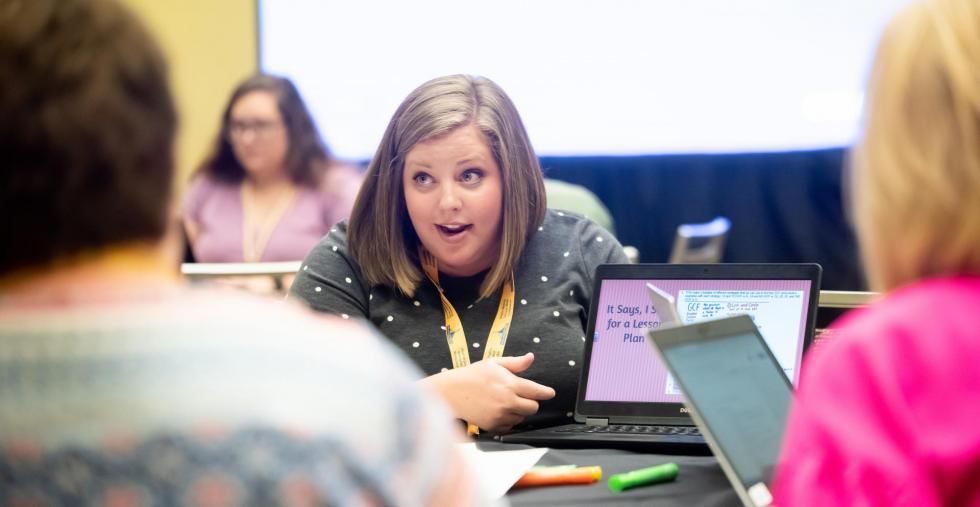 Debra LaMothe is a school improvement coach for SREB, where she works with career and technical education teachers and school administrators across the country to improve college and career readiness. She brings many years of CTE education experience as a teacher, administrator and consultant. In her former role as a district CTE Supervisor, Debra supported teachers and administrators with curriculum, work-based learning, instructional technology, and postsecondary alignment and credentialing.
Debra received her doctorate from Oakland University in Michigan.
Kudos to the Alabama Department of Education and the Alabama Community College System for working together to increase student readiness among the state's high school graduates.
Alabama is piloting the two SREB Readiness Courses to increase high school seniors' preparedness for postsecondary studies, and the Alabama Community College System has endorsed the K-12 efforts.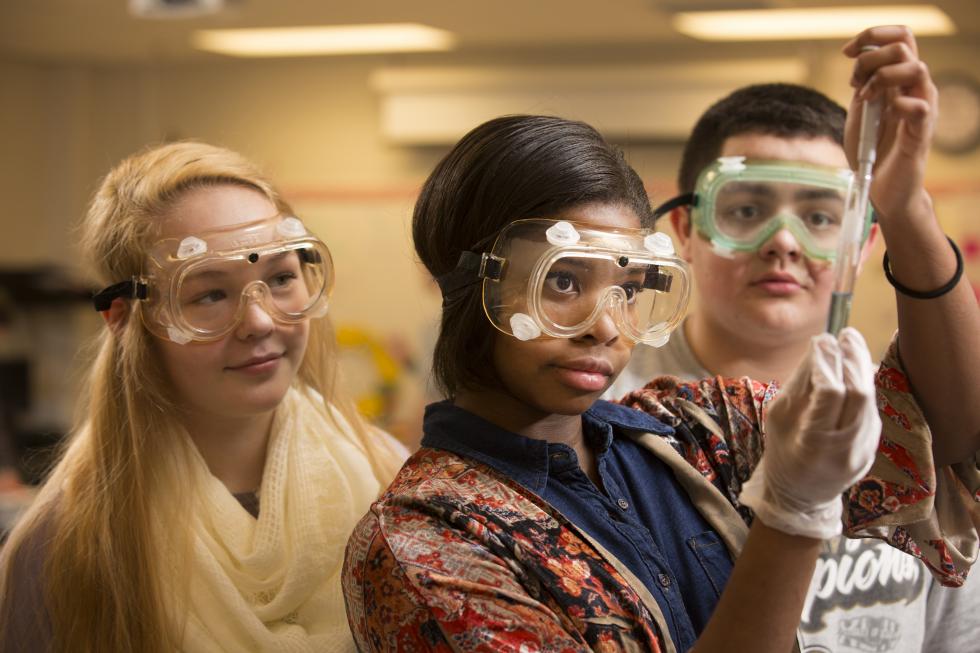 Academic Common Market
A tuition-savings program for college students in SREB member states who want to pursue degrees not offered by in-state institutions. Students can enroll in out-of-state institutions that offer their degree program and pay the in-state tuition rates.
During calendar year 2017, 2,130 degree programs were available, 152 institutions participated and 3,355 new students were certified for study.
In 2017,121 Alabama students participated in the Academic Common Market, saving, on average, $12,763 each and a collective total of $1,582,597 in tuition.
ACM State Representative: Paul B. Mohr, Director of Special Programs, Alabama Commission on Higher Education
Regional Contract Program
Gives students the opportunity to earn a professional health degree from participating institutions in other states through in-state tuition rates at public institutions or reduced tuition at private institutions. Approximately 600 students participate each year.
Number of out-of-state students who enrolled in Alabama programs in 2018-19: 205
Residents of other states may contract for entry into Auburn University and Tuskegee University in Veterinary Medicine, and the University of Alabama at Birmingham in Dentistry and Optometry. For 2018-19, these Alabama institutions received approximately $6 million from other SREB states.
State Authorization Reciprocity Agreement
A nationwide system to offer more high-quality distance education programs for students and ease regulatory burden on institutions. SREB member states may opt in to offer distance education activities in other SARA states. By participating, colleges and universities in the SREB region save almost $30 million annually.
Alabama is an approved member of SARA.
Colleges and universities in Alabama saved $6.4 million for initial authorization and save $1.8 million annually on renewals, according to estimates in a return-on-investment study by the National Center for Higher Education Management Systems.
Alabama SARA representative: Ron Leonard, Director of Special Initiatives, Alabama Commission on Higher Education
Fact Book and Data Exchange
Fact Book
The SREB Fact Book on Higher Education is a compilation of comparative data on topics including demographics; college enrollment, retention, progression and graduation; tuition and fees; student financial aid; state support for postsecondary education; and faculty salaries. The Fact Book is published bi-annually, but the data are updated annually and made available on the SREB website.​
Alabama leaders receive the SREB Fact Book on Higher Education, and Alabama: Featured Facts From the SREB Fact Book on Higher Education.
SREB-State Date Exchange
An annual collection of postsecondary education data that are submitted by representatives (i.e., Data Exchange coordinators) of postsecondary education system offices. The data collected include degrees conferred, student retention and progression, time to degree, student credit hours taken by high school students and by college students in courses using distance education technology, state funding for postsecondary education, and tuition and fees.
SREB-State Data Exchange tables are posted on the SREB website.
Alabama's Participating Agency and SREB-State Data Exchange Coordinator: Subrena Simpkins, Alabama Commission on Higher Education
Council on Collegiate Education for Nursing
Helps expand and strengthen schools of nursing to reduce the critical shortage of nurse educators needed to educate the nation's registered nurses. The Council surveys institutions for nursing education trends and shares online graduate nursing courses.
As of November 2018, 11 Alabama institutions are members (listed here with their representatives to the Council):
Auburn University: Gregg Newschwander, Dean
Auburn University at Montgomery: Jean Leuner, Dean
Coastal Alabama Community College: Jean Graham, Director
Jacksonville State University: Christie Shelton, Dean
Samford University: Nena F. Sanders, Dean
Troy University: Jeffrey Forehand, Director
Tuskegee University: Constance Smith Hendricks, Dean
University of Alabama: Suzanne C. Prevost, Dean
University of Alabama at Birmingham: Doreen C. Harper, Dean
University of Alabama at Huntsville: Marsha Adams, Dean
University of South Alabama: Heather Hall, Dean, SREB Nursing Council Nominating Committee
Doctoral Scholars Program
Supports minority students to help them earn Ph.D.s, begin careers at colleges and universities, and diversify campus faculties. The SREB-State Doctoral Scholars Program (DSP) hosts the annual Institute on Teaching and Mentoring, the nation's largest gathering of minority doctoral scholars, with more than 1,100 attendees. The data below reflect Ph.D. Scholars who are funded by the state or by individual institutions.​
Alabama scholars since 1993: 189
Alabama scholars funded in 2018-19: 14
2018 Institute attendees from Alabama: 52
Graduates since 1993: 137
Graduates currently employed: 122
Percent employed in education: 80
Alabama-Ph.D. students in the DSP have attended these institutions since 1993:
Auburn University
Clemson University
Howard University
Meharry Medical College
Texas A&M University
University of Alabama
University of Alabama at Birmingham
University of Kentucky
University of South Alabama
Vanderbilt University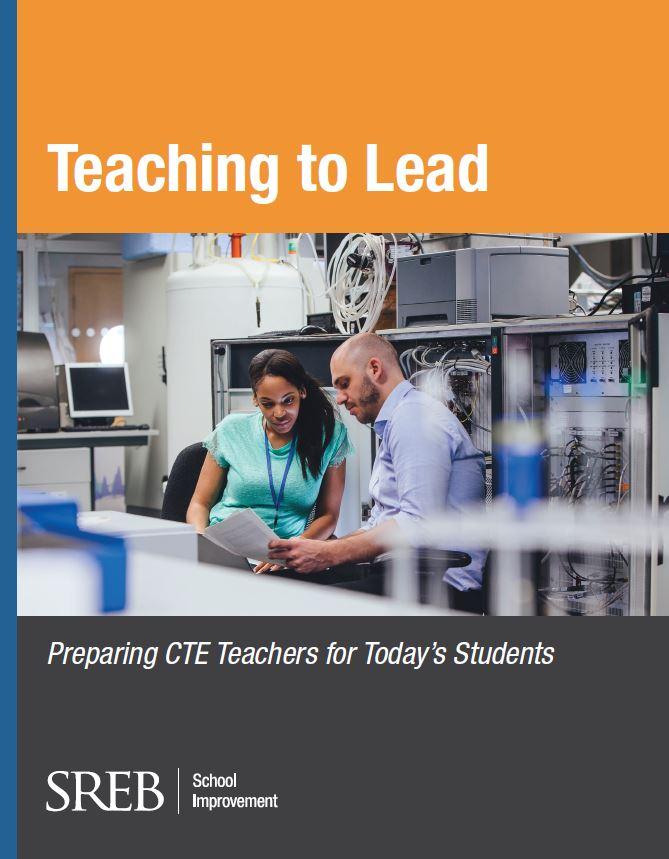 Learn more about the Teaching to Lead program design and implementation options.

Making Schools Work Conference
Annual conference, formerly known as the High Schools That Work Staff Development Conference, for K-12 teachers, counselors, principals, technology center directors and state and district education agency personnel.
Alabama attendees at the July 2018 conference: 193
Go Alliance Academy
Strives to increase the postsecondary education and career success of all students by providing timely and relevant professional development in college and career readiness to school counselors, teachers, principals, career coaches and college access advisors.
Alabama is one of 16 member states and one of the six founding states.
Go Alliance Academy Representative: Sean Stevens, Education Administrator, Alabama State Department of Education
College- and Career-Readiness Standards Networking Conference
Conference that focuses on literacy and mathematics tools and strategies. Teams of educators and school leaders explore disciplinary literacy strategies and formative assessment lessons that engage students in math.
Alabama attendees at the July 2018 conference: 151
Literacy and Math Awards
Outstanding Mathematics Teacher Award
Melinda Defee, Pike County High School
Pike County School District, Alabama
Melinda Defee of the Pike County, Alabama School District won the Outstanding Mathematics Teacher Award in July 2018.
National Technology Centers That Work Leaders Forum
Forum for state and local career and technical education leaders to discuss the role of full- and shared-time technology centers. Teams of center and school leaders, teachers and education and industry partners build action plans.
Alabama attendees at the 2019 National TCTW Leaders Forum: 38