Search: 12/2016
Results 1 - 10 of 21
Results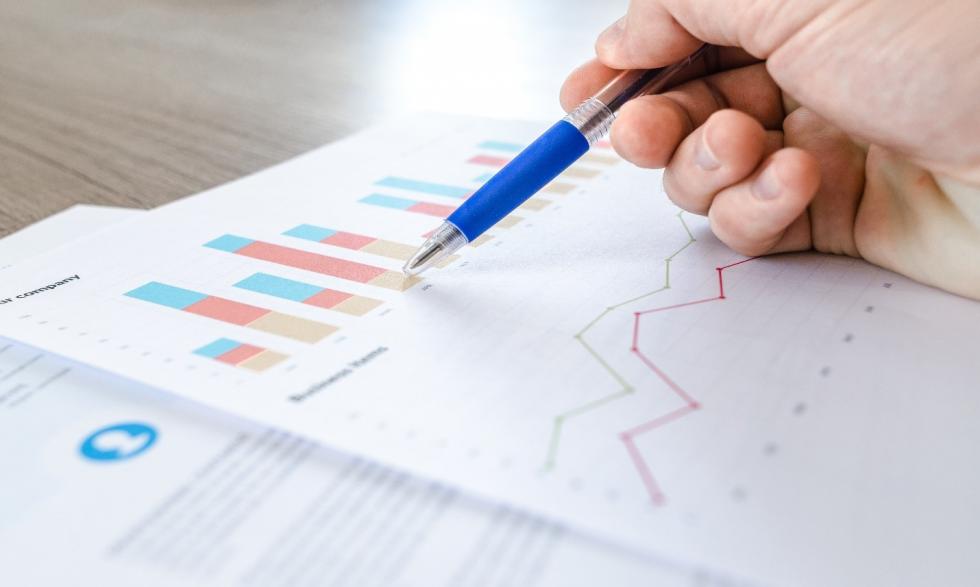 SREB's new and improved online surveys offer a unique opportunity to collect authentic, anonymous data from students and teachers about their school and classroom experiences. Participating sites receive user-friendly, actionable feedback and valuable insights they can use create a roadmap for school improvement.

SREB's training model is designed for sustainability, building LDC collaboration tools and teacher-leadership development into Year 2 workshops. Teachers trained during Year 1 are considered experts, moving into a teacher-leader role in Year 2. These teachers collaborated with common content teachers during their first year, which meant they were prepared to share what they learned with new teachers in their departments. During that same time period, SREB was developing a local trainer to champion and coordinate the spread of LDC to more teachers across the district.
The Principal: A Key Player in Advancing the College and Career Readiness of Students
SREB held its 13th Annual Leadership Forum at the Atlanta Airport Marriott Hotel on May 12-13, 2016. Featured presenters included Mary-Dean Barringer, strategic initiative director of the Council for Chief State School Officers; Barnett Berry, founder and CEO of the Center for Teaching Quality in North Carolina; Mary Beth Blankenship, principal of Shades Valley High School in Alabama; Gail Dugger, assistant principal of St. Marys Middle School in Georgia; Daniel Girard, assistant superintendent of the San Antonio Independent School District in Texas; Beverly J. Hutton, deputy executive director for programs and services of the National Association of Secondary School Principals; Gina Ikemoto, executive director for research and policy development for New Leaders; Amin Salaam, principal of Kettering Middle School in Maryland; Stefanie C. Shames, principal of Maitland Middle School in Florida; Jennifer Sharpe, assistant principal of Rocky Mount High School in North Carolina; and Eric Thigpen, principal of South Gwinnett High School in Georgia.
Need-based aid for low-income students should be a priority
Leaders from 16 states are calling for states to elevate affordability for students — especially those from low-income families — as the top priority of their higher education finance policies and practices.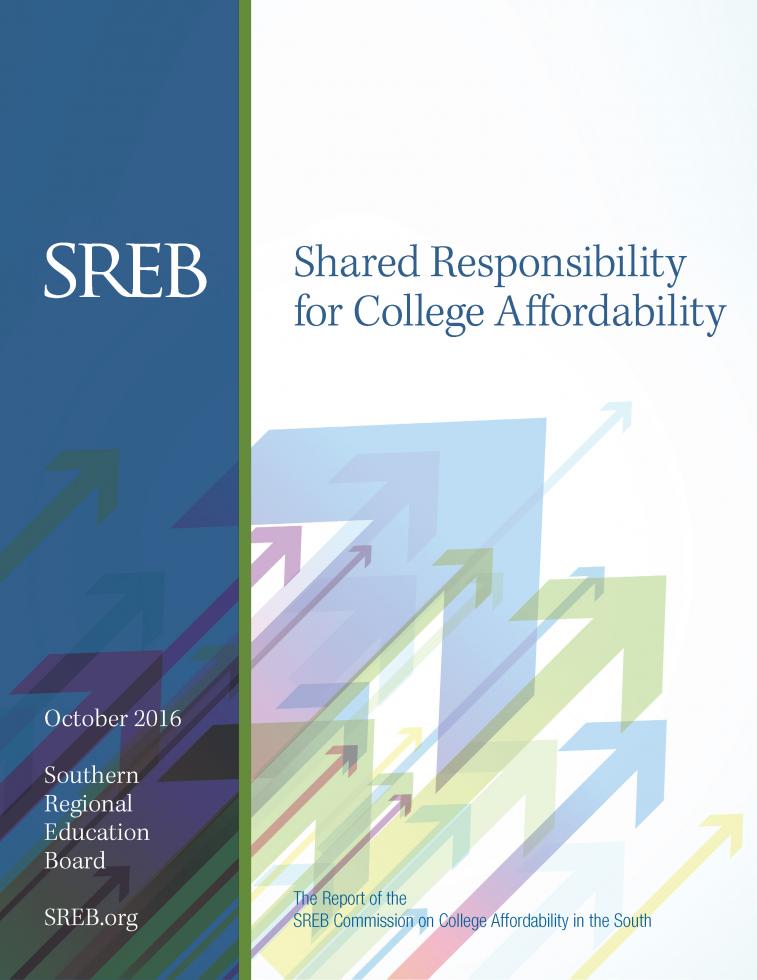 Report of the SREB Commission on College Affordability in the South
The Commission offers eight policy recommendations for affordability, grounded in a shared responsibility model where states, families, colleges and the federal government each play a role. The report charts trends and data on educational attainment, workforce needs, student diversity, family income, student debt, higher ed funding, tuition, net price, financial aid and more. An appendix offers questions to help states begin reviews of their policies and practices.
June 2016 — Policymakers and researchers need more evidence on what works to improve teacher preparation programs. This paper highlights three promising practices:
data systems to inform improvement
revised state licensure requirements
high-quality clinical experiences
October 2016 — Teacher education programs, state certification offces and school districts have little to no comparative information regarding preparation candidates and graduates. Building strong data systems on the preparation and careers of teachers may be the single best way to improve teacher preparation.
Tireka Cobb, Director of Field Outreach Services, and colleagues from LOSFA led a presentation on what they and their state partners are doing to increase postsecondary access and success. The webinar occurred on December 15, 2016. Topics included:
Professional development
Comprehensive mentoring
TOPS/FAFSA/scholarship/financial literacy workshops
College and career counseling and advising
College and career access support