Search: 2016
Results 51 - 60 of 889
Results
One of the nation's oldest, most comprehensive sources of comparative data on public higher education
The SREB-State Data Exchange is a cooperative effort of SREB and the statewide higher education governing and coordinating boards in the South. Founded in 1969-1970, the Data Exchange annually collects, compiles and publishes the most up-to-date statistics on postsecondary education in the 16-state SREB region, including information by institutional category.
Henry McMaster, Governor of South Carolina, Columbia, ex officio (2023)
Rita Allison, State Representative, Lyman (2020)
Melanie Barton, Education Policy Advisor, Office of the Governor, Columbia (2018)
Nikki G. Setzler, State Senator, West Columbia (2021)
Molly Spearman, State Superintendent, Columbia (2019)
Debra LaMothe is a school improvement coach for SREB, where she works with career and technical education teachers and school administrators across the country to improve college and career readiness. She brings many years of CTE education experience as a teacher, administrator and consultant. In her former role as a district CTE Supervisor, Debra supported teachers and administrators with curriculum, work-based learning, instructional technology, and postsecondary alignment and credentialing.
Debra received her doctorate from Oakland University in Michigan.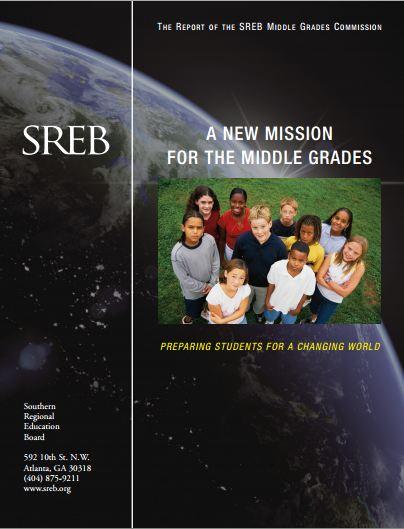 Report of the SREB Middle Grades Commission
The report of the SREB Middle Grades Commission issues an urgent call for states to improve achievement in the middle grades so students are ready for success in rigorous high school courses and better prepared to graduate and proceed to college or technical training. A New Mission for the Middle Grades offers a comprehensive roadmap for change,
More and more jobs require some education past high school, yet we are not preparing enough students for college, careers or both. Career pathways from middle and high school through college and into the workplace can accelerate access to the middle class.