Search: 2018
Results 1 - 10 of 474
Results
Application materials will be available beginning January 10, 2020. The deadline to apply is 11:59 p.m. EST on March 31.
Application is only available online.
Opening General Session – Keynote Speaker
2:30 p.m., Tuesday, July 7, 2020
Distinguished Professor of Education, UCLA Graduate School of Education and Information Studies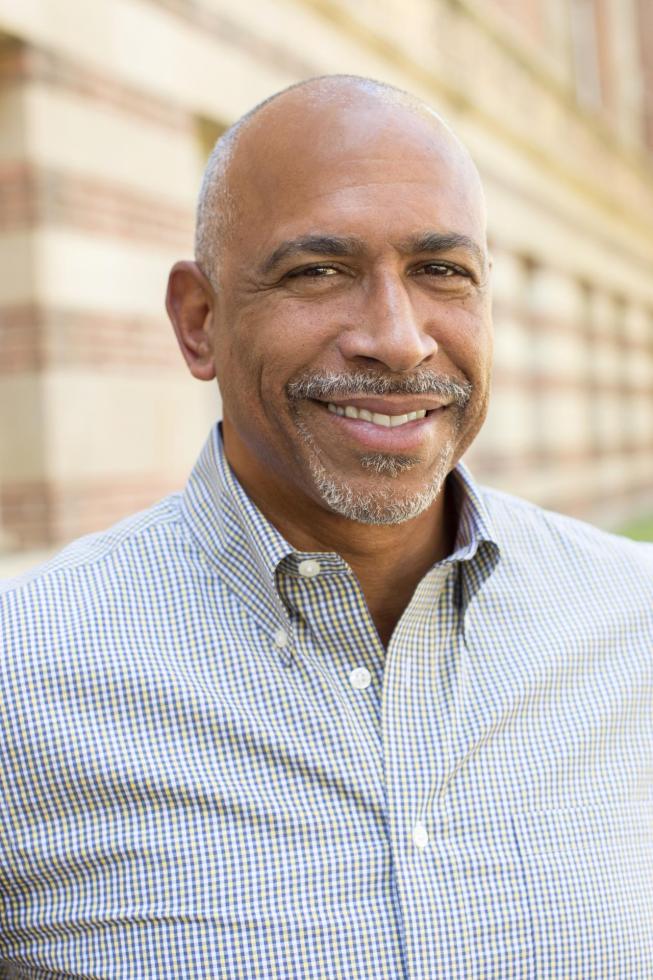 Prior to joining the faculty at UCLA, Dr. Noguera served as a tenured professor and holder of endowed chairs at New York University (2003 – 2015), Harvard University (2000 – 2003) and the University of California, Berkeley (1990 – 2000).
He is the author of eleven books and over 200 articles and monographs. He serves on the boards of numerous national and local organizations and appears as a regular commentator on educational issues on CNN, MSNBC, National Public Radio, and other national news outlets. His most recent books are Excellence Through Equity (Corwin 2015) with Alan Blankstein, School for Resilience: Improving the Life Trajectory of African American and Latino Boys with E. Fergus and M. Martin (Harvard Education Press 2014), and Creating the Opportunity to Learn with A. Wade Boykin (ASCD, 2011). Dr. Noguera appears as a regular commentator on educational issues on CNN, MSNBC, National Public Radio and other national news outlets.
From 2009 – 2012, Dr. Noguera served as a Trustee for the State University of New York (SUNY) as an appointee of the Governor. He serves on the boards of numerous national and local organizations including the Economic Policy Institute, the Young Women's Leadership Institute, The After School Corporation and The Nation Magazine. In 2013, he was appointed to the Kappa Delta Pi Honor Society and in 2014, he was appointed to the National Academy of Education. He recently received awards from the Center for the Advanced Study of the Behavioral Sciences/Sage for outstanding achievement in advancing the understanding of the behavioral and social sciences as they are applied to pressing social issues, the National Association of Secondary Principals for distinguished service to the field of education, and from the McSilver Institute at NYU for his research and advocacy efforts aimed at fighting poverty.
Closing General Session – Keynote Speaker
3 p.m., Thursday, July 9, 2020
Co-Founder, STEM4Girls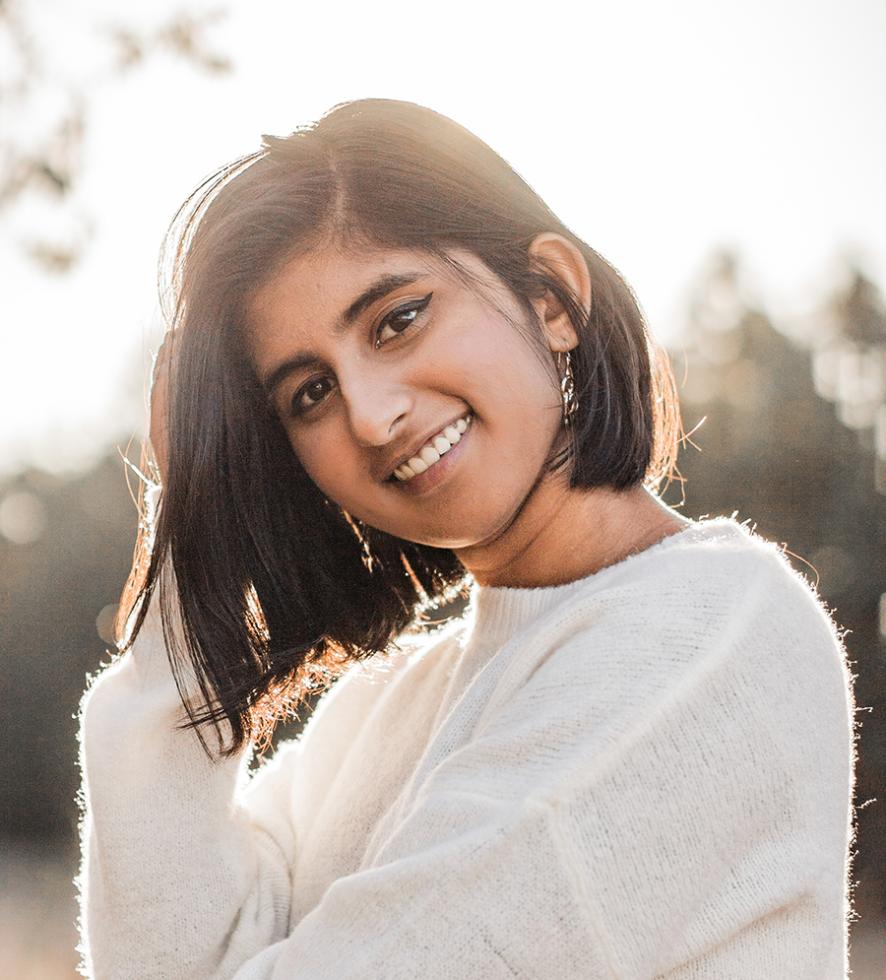 Anna Nixon, co-founder of STEM4Girls, a nonprofit dedicated to inspiring young people to pursue opportunities and learning in STEM fields, is an award-winning roboticist, speaker, teacher and leader. In her public talks, Anna discusses the importance of technical education, technology trends, encouraging girls to pursue STEM, and generational changes caused by technology and education.
When Anna was in second grade, her father brought home a small robotics kit. They spent hours in the garage, building and programming robots to complete simple challenges like following lines or escaping mazes. Anna loved the feeling of accomplishment that came with getting a robot to work, so she joined FIRST Robotics and has been participating in it ever since.
In elementary school, Anna learned about the engineering process, working as a team and presenting her ideas effectively. In middle school, she started her own robotics team. In high school, she became the software lead and vice president of her high school robotics team, deepened her understanding of programming and learned mechanical and electrical skills.
These experiences helped her design projects that won accolades from the Ant-Man Microtech Challenge, MIT Think and the Junior Humanities and Science Symposium.
In 2017, Anna decided to cofound a nonprofit dedicated to inspiring other girls and youth to pursue opportunities and learning in STEM fields. STEM4Girls works with local organizations to showcase technology in fun and exciting ways, host workshops for youth and provide funding and mentoring for FIRST Robotics teams.
Also in 2017, Anna was invited to speak about technology and innovation at Audi's Mobility Quotient Summit alongside speakers like Steve Wozniak, David Rowan, Mo Gawdat and more.
In 2018, Anna shared a TedX talk on inspiring students with the right kind of educational experiences: "The value of schooling lies in the critical thinking skills that allow us to solve a variety of problems. By showing students the real-world applications of what they're learning, they're more likely to stay engaged."
Now a sophomore computer science major at the University of Pennsylvania, Anna continues to pursue hands-on learning experiences through project-based courses and as a lead member of the university's Formula SAE (Society of Automotive Engineers) team, Penn Electric Racing, where she applies her engineering skills to build electric race cars.
Featured Speakers
We're expanding our line-up of exciting featured speakers every week – visit this page often to see who will be joining us in New Orleans.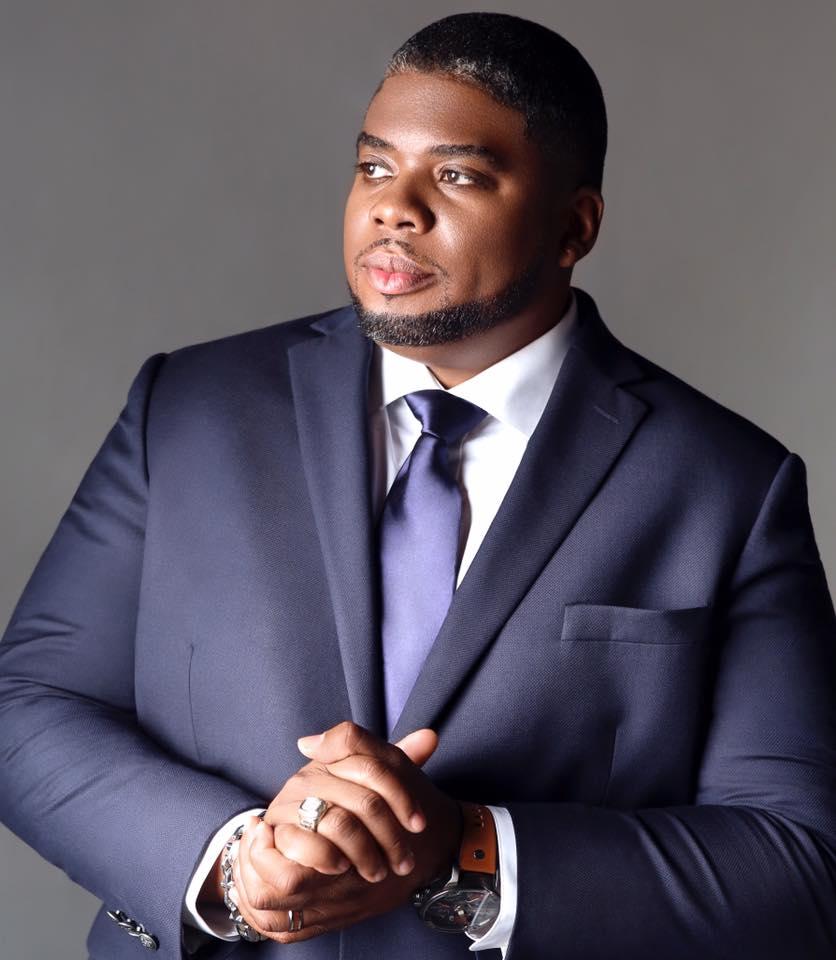 Motivational speaker, author and mentor Craig Boykin offers an inspiring message of hope to educators and the at-risk students they serve. Boykin's highly regarded speeches, seminars and workshops focus on helping educators engage, support and motivate young people who struggle with the effects of poverty and trauma.
Boykin's personal story informs his work. Born into poverty to a teenage mother, Boykin continued the family cycle of dropping out of high school and began engaging in dangerous behaviors that ultimately led to jail. After his release, Boykin enrolled in the Job Corps, where he earned both his G.E.D. and a diploma. He then enlisted in the U.S. Army — an experience he credits with helping him develop the integrity and discipline he needed to pursue higher education.
Boykin earned a bachelor's degree in business administration from Auburn University at Montgomery and master's degrees in theology and criminal justice from Faulkner University. He is currently working on his doctorate in adult education and continuous learning.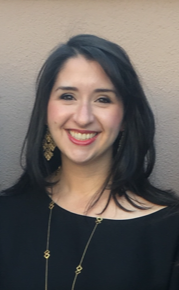 Kristen Cassidy is a co-creator of the Truth, Facts & Lies education program, with Kari Hankins, a licensed professional counselor-supervisor and a national certified counselor.
Cassidy also has a private practice in Jennings, Louisiana, where she provides counseling to adults and children in both individual and family settings.
As an employee of Family & Youth in Lake Charles, Louisiana, from 2007 to 2013, Cassidy facilitated social skills groups for the Autism Support Alliance, conducted forensic interviews for the Children's Advocacy Center and provided counseling for the Shannon Cox Counseling Center and Performance Employee Assistance Program, two programs at Family & Youth.
Cassidy holds a master's degree in counseling psychology from McNeese State University.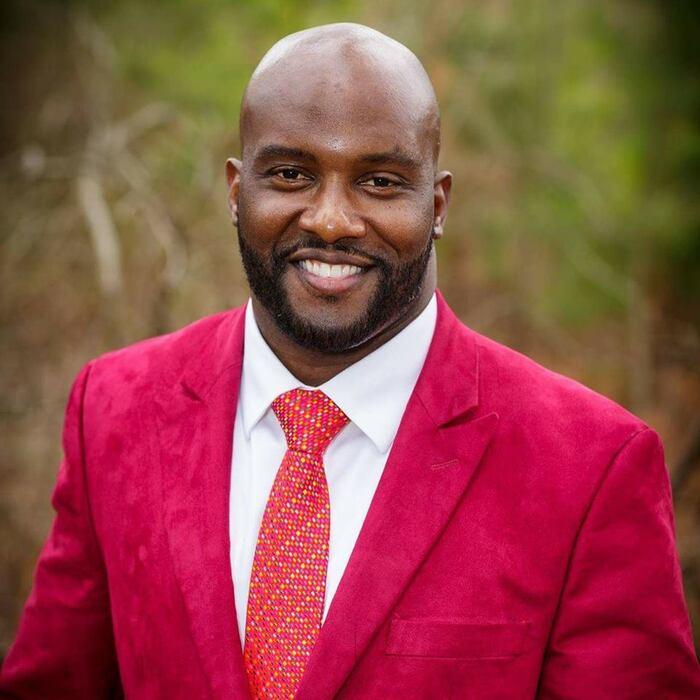 Rodney Flowers, founder and president of Inspirational Endeavors, LLC, inspires, motivates and encourages individuals to reach for their hopes and dreams with earnest expectations regardless of their limitations or challenges.
After a traumatic high school football injury, Flowers was paralyzed and confined to a wheelchair. Despite an unfavorable prognosis for recovery, he spent the next 18 years regaining his ability to walk and making a positive impact on the world. Today, Flowers is an internationally respected writer, communicator, influencer, thought leader and change agent for overcoming life's adversities and maximizing individual achievement and success.
Flowers is a three-time international Amazon bestselling author, keynote speaker, CEO, entrepreneur, transformational leader and resilience trainer.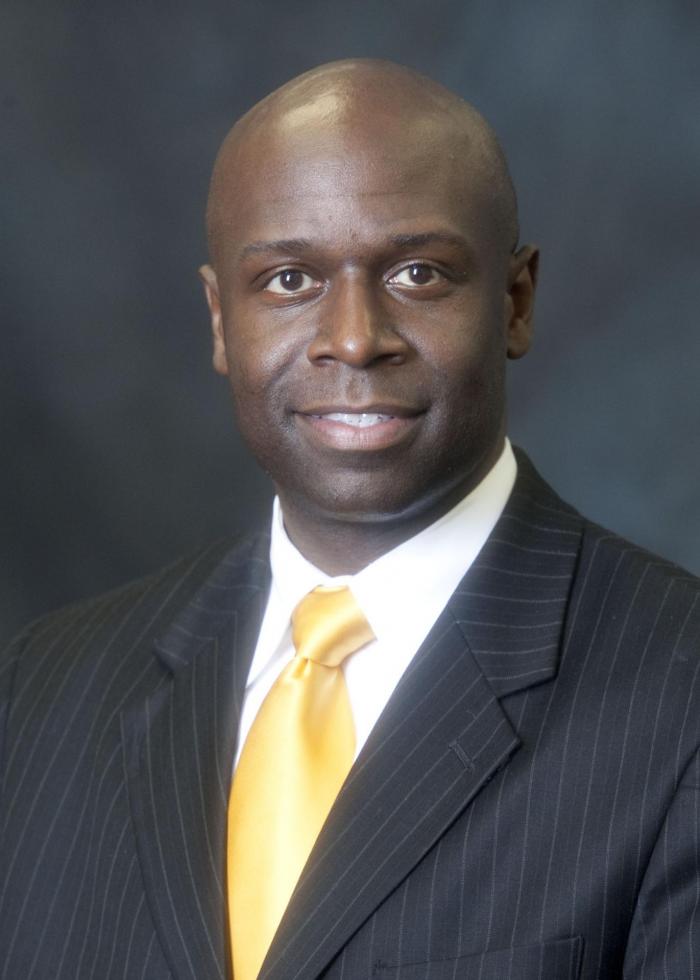 Thomas Glanton, Jr., is president and lead consultant for The Education Company, a national educational consulting company specializing in school improvement and the art of school leadership. Under his leadership, the company has served over 200,000 teachers and administrators in public, private, and charter schools across the U.S.
Glanton works directly with school and district leaders to develop their capacity to create school climates that are conducive to student success by focusing on operations, instructional leadership, data analysis and school performance.
An Atlanta native, Glanton has decades of experience in public school education, having served as a high school English teacher, a high school principal and an elementary school assistant principal. His application of a comprehensive discipline management program transformed a Title I school and earned him accolades as a Georgia PTA Principal of the Year. Glanton also served as the director of leadership development for the DeKalb County School System, one of the most culturally diverse counties in the nation.
Glanton speaks widely at national and regional education conferences and is an active member of various civic organizations and Alpha Phi Alpha Fraternity Inc.
Thomas holds a doctorate from the University of Georgia.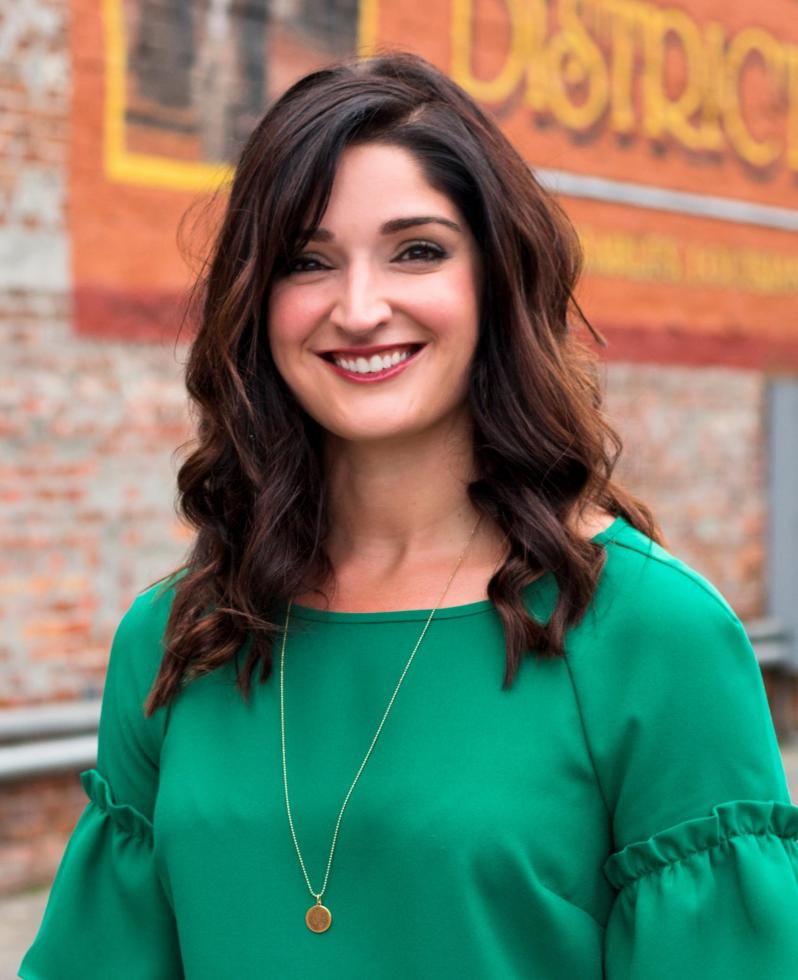 Kari Hankins is one of the co-founders of B Curriculum, LLC; the Truth, Facts & Lies education program; and the Southwest Louisiana Youth Foundation, a nonprofit organization.
In 2010, Hankins started an adolescent GYN program at a local pediatric practice. While working with teen girls, she recognized a need for nonjudgmental, factual information and education for that age group. In response, in 2016, she and her partners Susan Couch and Kristen Cassidy created Truth, Facts & Lies, a seven-session, evidence-based, social emotional learning curriculum for middle grades and high school students that addresses human trafficking, online solicitation, bullying, social media safety, relationship abuse and addiction.
Hankins has presented at multiple conferences and in-services for medical professionals, social workers, educators and counselors. She also serves as a guest lecturer for the local nursing school.
She hosts regular parent education programs to help arm parents with the knowledge they need to help their teens safely navigate a rapidly changing world. In 2018, she was awarded the Pinnacle of Light & Hope Award for her work with youth in her community.
Hankins holds a bachelor's of science in nursing from Louisiana State University Health Sciences Center in New Orleans and a master's in nursing from the University of Alabama at Birmingham. She is a board-certified Family Nurse Practitioner.
Mary Hemphill is North Carolina's first state director of K-12 Computer Science and Technology Education. With over 15 years of professional experience as a teacher, administrator, state director and university professor, Hemphill understands the importance of fusing education, empowerment and leadership as she works with communities as a leadership expert and coach and inspirational speaker. She has reached over 25,000 individuals with a message of transformation and innovation, self-empowerment and leadership.
In her role as state director for computer science, Hemphill is leveraging support and leadership around CS initiatives through the development of the #IAmCS campaign. #IAmCS aims to move the needle on equity-focused strategies to strengthen the North Carolina CS landscape for all students.
She has presented at such conferences as the Model Schools Conference, All Things Open, The Future of Tech is Female and the NCASA Conference on Educational Leadership. In 2018, Hemphill was named Regional Principal of the Year for the Sandhills Region of North Carolina. She is the co-founder of a 501c(3), Rebrand NC Education, which helps North Carolina school leaders shatter the status quo and shift the conversation around public education.
Hemphill holds a Ph.D. in leadership studies from North Carolina Agricultural and Technical State University.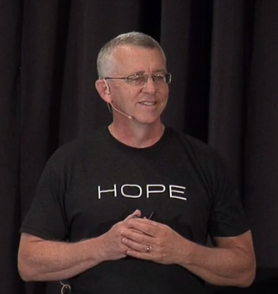 Joe Hendershott, co-founder of Hope 4 The Wounded, LLC, has an extensive background working with at-risk and wounded youth as a teacher, coach and administrator in traditional, alternative and correctional education settings.
Hendershott has served as a high school assistant principal, head principal, alternative school principal and principal at a residential facility.
An in-demand speaker at international and national conferences, Hendershott offers training and professional development on understanding and working with wounded students, the effects of trauma on learning and behavior, emotional literacy, leadership, empathy, esteem, inclusive communities and combating compassion fatigue.
Hendershott is the author of two books, Reaching the Wounded Student and 7 Ways to Transform the Lives of Wounded Students. He has a third book in press, Supporting the Wounded Educator: A Trauma-Informed Approach to Self-Care.
Hendershott holds a bachelor's degree in education from The Ohio State University. He also earned a master's in school administration and a doctorate in leadership studies from Ashland University.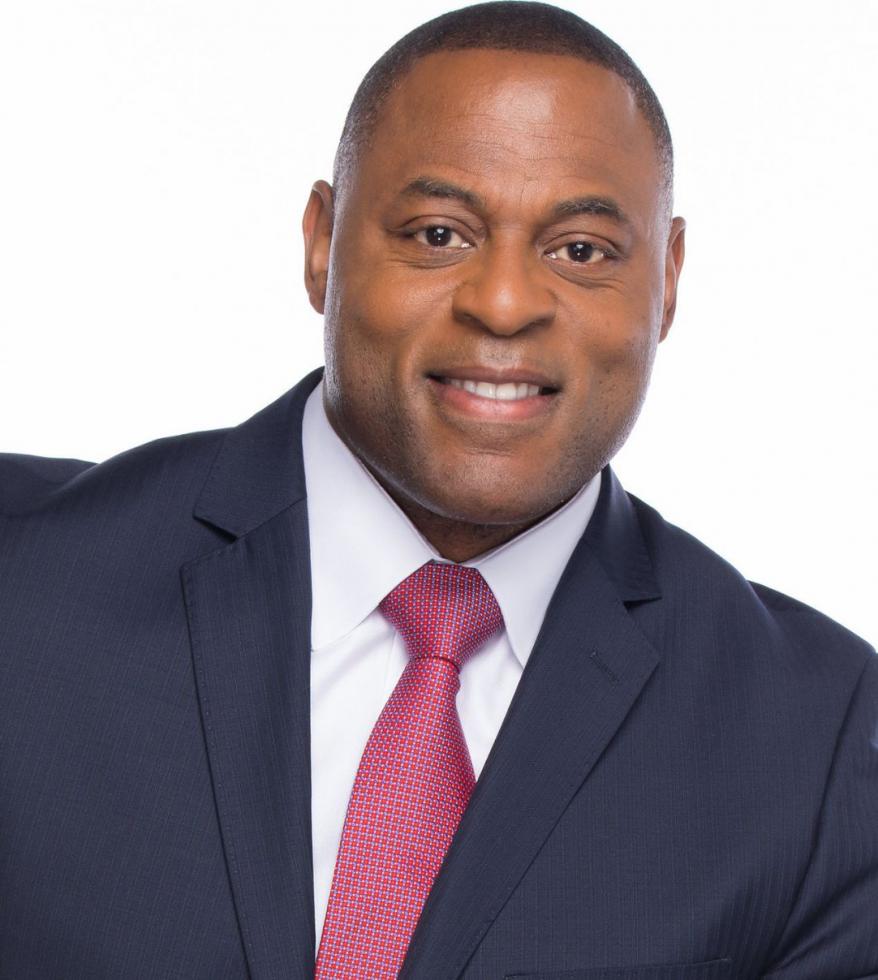 Robert Jackson began his teaching career over 20 years ago in Indianapolis Public Schools with a "no more excuses" teaching approach that set high expectations for his students and challenged them to not let their personal circumstances define their futures.
Jackson's goal is to teach educators and administrators how to use their power more effectively to educate, activate and motivate all students to be successful. As a highly sought-after speaker, Jackson delivers keynotes and workshops nationwide to educators, administrators, parents and students on such topics as cultural diversity, restorative practices, social and emotional learning, working with students who have experienced trauma and educating Black and Latino males.
Jackson has written and published numerous books and articles, including Black Men Stand Up, A Boy's Guide to Manhood, A Young Woman's Guide to Womanhood, Put a Stop to Bullying and Solutions to Educating Black and Latino Males.
He is a life member of Kappa Alpha Psi Fraternity, Inc., and the NFL Players Association.
Jackson holds a bachelor's degree in industrial technology from Western Kentucky University.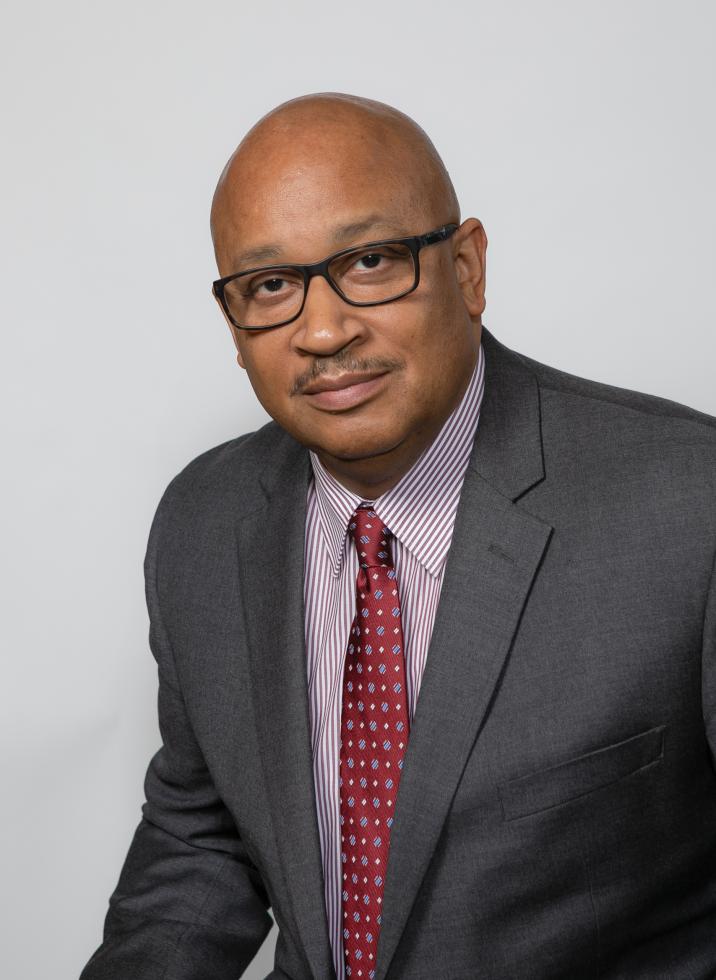 A highly-regarded urban educator in New Jersey for over 20 years, Principal Baruti Kafele distinguished himself as a master teacher and a transformational school leader. As an elementary school teacher in East Orange, New Jersey, he was selected as the East Orange School District and Essex County Public Schools Teacher of the Year, and he was a finalist for New Jersey State Teacher of the Year.
As a middle and high school principal, Principal Kafele led the turnaround of four New Jersey urban schools, including Newark Tech, which went from a low-performing school in need of improvement to national recognition, which included U.S. News and World Report recognizing it as one of America's best high schools. He is also the author of 10 books, including his national best-sellers, The Principal 50, Is My School a Better School BECAUSE I Lead It? and The Aspiring Principal 50.
Principal Kafele is the recipient of over 150 educational, professional and community awards which include the prestigious Milken National Educator Award, the National Alliance of Black School Educators Hall of Fame Award, induction into the East Orange, New Jersey Hall of Fame, and the City of Dickinson, Texas proclaiming February 8, 1998, as Baruti Kafele Day.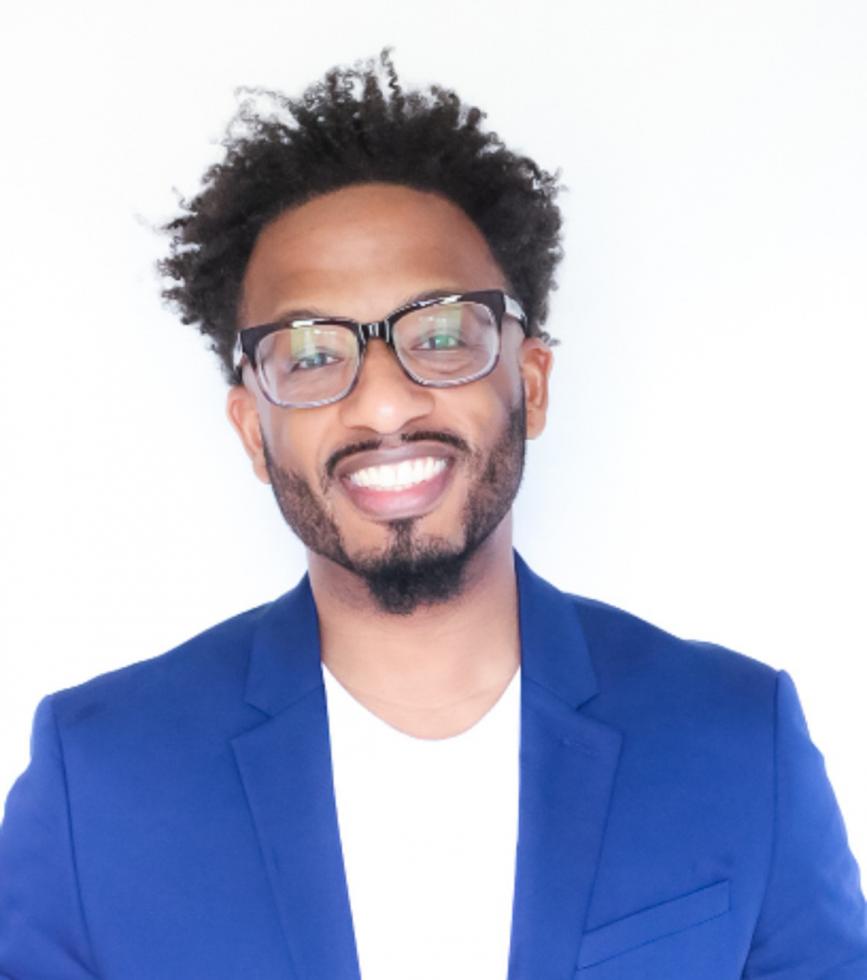 Zackory Kirk, former director of curriculum and instruction for Atlanta Public Schools and K-12 ELA coordinator for Henry County Schools, has served as a teacher and educator for more than 16 years. Kirk inspires teachers and leaders to adopt a continuous improvement mindset grounded in the responsibilities of teaching and leadership as a profession of service.
Kirk holds an Ed.D. in educational leadership and administration from Argosy University Sarasota and currently serves educators through the connected solutions provided by Houghton Mifflin Harcourt, The Learning Company.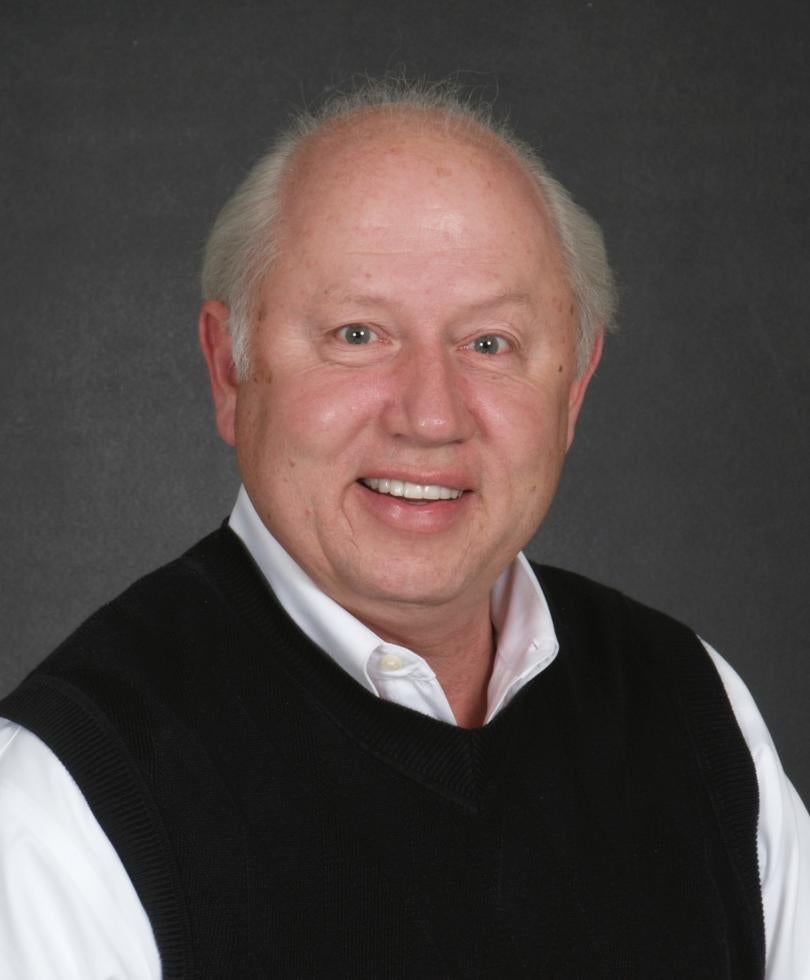 Dave Shepard manages his own educational consulting firm, The Middle Matters and More, in Lexington, Kentucky. As a former teacher, coach, curriculum and program designer, and administrator, Shepard has worked with middle grades and high school students for more than 40 years.
Since 1999, Shepard has devoted his time to helping schools become more efficient and effective for all teachers and students. he has presented at dozens of state and national conferences and assisted districts in 47 states and two foreign countries in developing and refining their programs by providing quality professional development and teacher in-services.
He has authored or coauthored numerous articles and a book with Sherrel Bergmann and Judy Brough on improving parental support in schools.
Shepard has been recognized as Coach of The Year and Principal of The Year. He received his highest honor, the President's Award for Lifetime Achievement, from the Kentucky Middle School Association.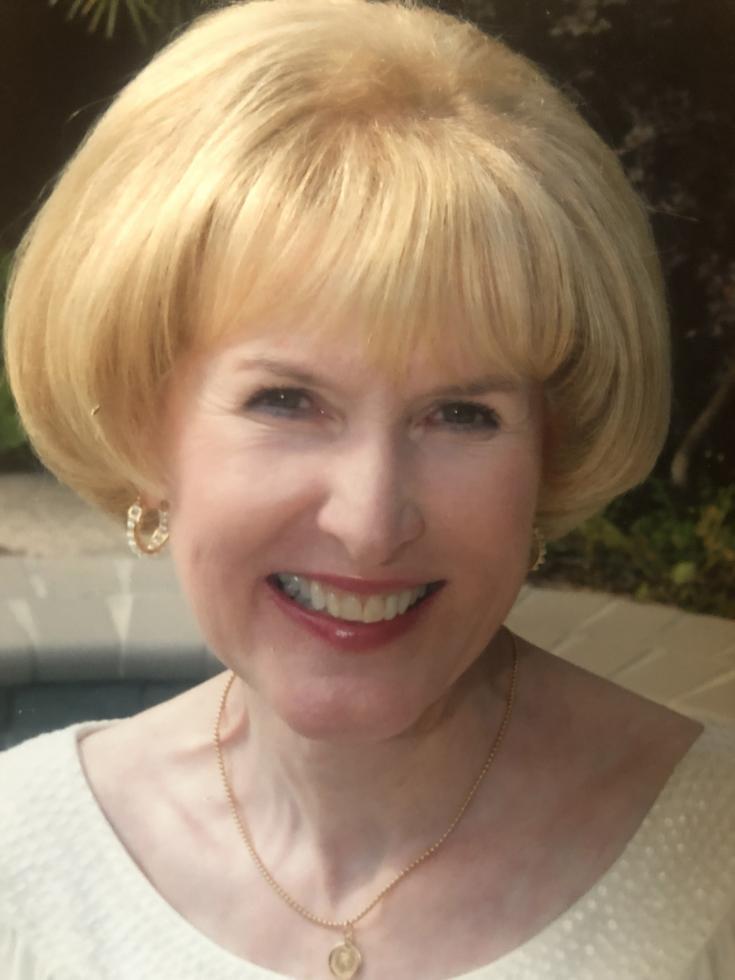 Barbara Turner Windhorst is a retired superintendent of the Jefferson Parish Public School System in Louisiana and was the first lay president of the Ursuline Academy of New Orleans, the oldest continuously operating girls' school in the United States, founded in 1726. She currently serves on the board of directors of the United Way of Greater New Orleans, as a founding member of the Women's Leadership Council of the United Way, on the board of directors of The Catholic Foundation and the St. Louis Cathedral Old Ursuline Convent Catholic Cultural Heritage Society, and as education committee chair of the Patrick F. Taylor Foundation.
Windhorst has also served on the board of trustees for State Colleges and Universities and served as chair for three years. She was Governor Buddy Roemer's nominee to the "superboard" for higher education and was interviewed and confirmed by the Louisiana State Senate. She was also one of the founding members for the Louisiana Center for Women in Politics and is a graduate of the New Orleans Regional Leadership Training Institute.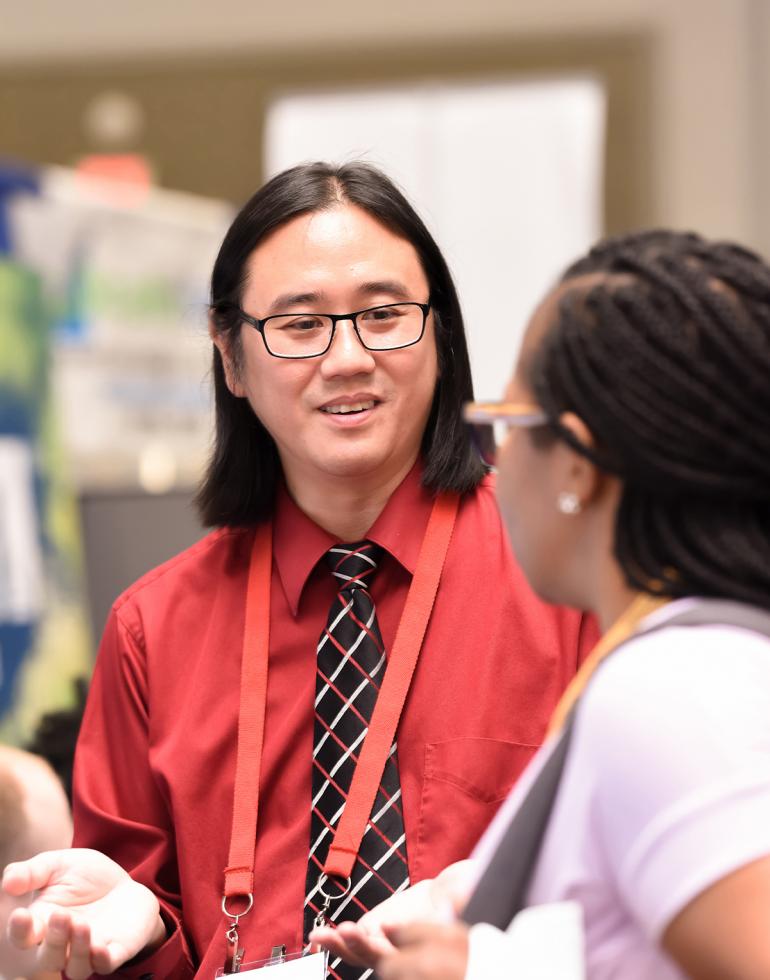 The Making Schools Work Conference annually attracts thousands of K-12 teachers, counselors, principals, technology center directors and state and district education agency personnel.
Our exhibit hall is a dynamic gathering place where educators and business leaders network and explore products and services. Enjoy the benefits of maximum foot traffic as conference attendees visit the exhibit hall to attend receptions and networking events hosted there.
Be the first to know when exhibitor and sponsor registration opens!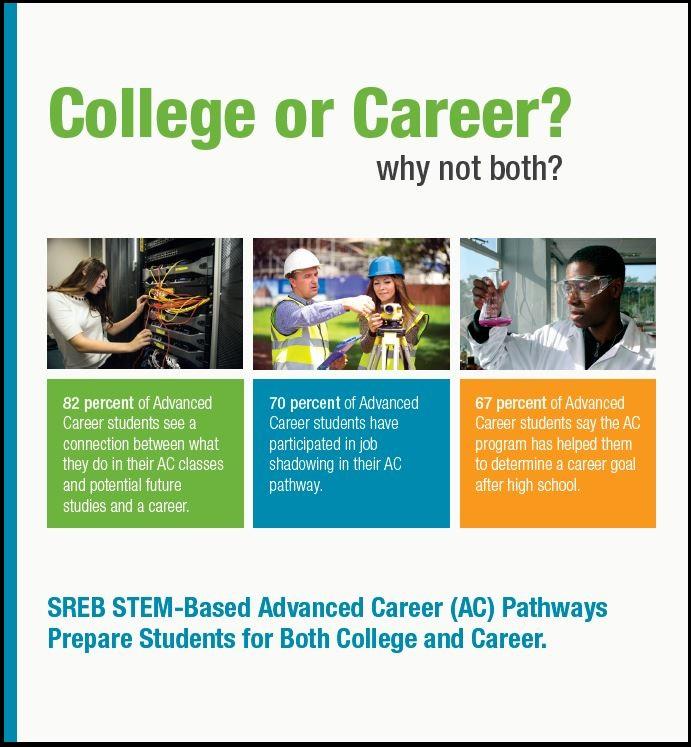 High schools are challenged like never before to prepare students better for a wide array of postsecondary options. This brochure introduces the eight STEM-based AC programs ready for your school or system to adopt.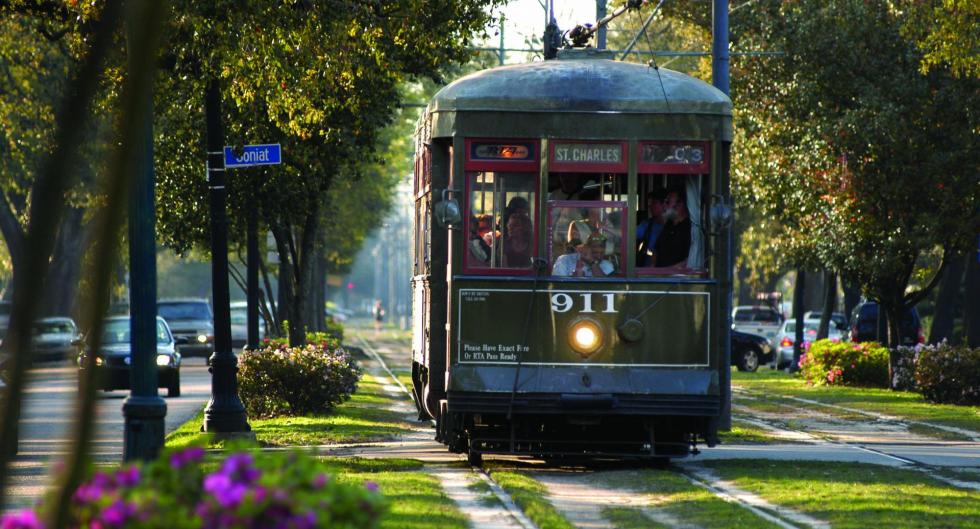 Conference Location
All Making Schools Work Conference events will be held at the New Orleans Ernest N. Morial Convention Center.
Travel Information
New Orleans & Company publishes extensive, updated information on getting around and making the most of your time in this incomparable city.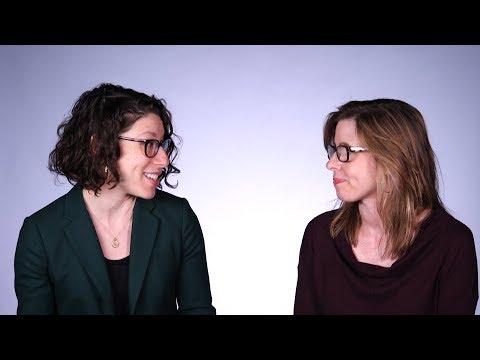 All students — but especially struggling readers and students with dyslexia — benefit from structured literacy instruction that explicitly teaches language skills and the essential components of reading. It is also important that all teachers be able to recognize characteristics of dyslexia and know strategies that will help their students.
At the 2020 Making Schools Work Conference, SREB will recognize outstanding middle grades schools, high schools and technology centers that have implemented SREB's school improvement frameworks and are achieving success in meeting bold goals related to graduation, readiness and credential attainment.
SREB's evidence-based school improvement frameworks are grounded in the belief that when states, districts and schools create personalized, meaningful learning experiences and encourage students to succeed, students will make the effort needed to master complex academic and technical concepts.
To be recognized as a Pacesetter School, schools must:
Be an active member of one or more of the Making Schools Work networks for the middle grades, high schools or career and technology centers — for two consecutive years.
Administer SREB's student and teacher surveys.
Provide evidence of implementing school improvement strategies related to engaging instruction, aligned curricula, career pathways, systems of support or leadership for continuous improvement.
Provide documented evidence of student achievement.
Participate in the 2020 Making Schools Work Conference by presenting a session aligned with one or more of the conference objectives.
For more details, download our Pacesetter Awards criteria and Nomination form.
All nominations must be received by December 4, 2019. Please email completed forms to Jasmine Jones.
Where is the conference being held?
All conference events will take place at the New Orleans Ernest N. Morial Convention Center.
When will the conference program be available?
A complete conference program will be posted on this website in March 2020. The program will be regularly updated after this date — including during the conference — to reflect any last-minute changes.
Will there be a printed program this year?
A limited number of programs will be printed and made available for purchase onsite at the conference.
Is there a conference mobile app?
Yes! Download our official conference app to access each day's schedule, exhibitor and sponsor listings, venue maps, speaker bios and more. The app will allow you to search for sessions by keywords, session types, topics, times, intended audiences, grade levels and more. A link to the conference app will be posted on this website in February 2020.
What happened to the Networking Conference?
After seven years of offering the College- and Career-Readiness Standards Networking Conference as a separate event, we're uniting both conferences in one – the Making Schools Work Conference. Join us in New Orleans in 2020 to explore powerful literacy and mathematics tools and strategies that enhance students' content knowledge and reasoning skills.
When does registration open?
Sign up to be notified when our online registration system is open. We're launching a brand-new event management system to make your conference experience even better!
How much does it cost to attend?
Please visit our registration page for information on new early bird, regular and onsite registration fees for the conference as well as optional fees associated with special meals, functions and tours.
What's included in conference registration fees?
Your registration fee includes admission to all conference sessions and the exhibit hall, coffee or refreshment breaks and hot lunches on Wednesday and Thursday.
A special State Networking Lunch on Tuesday will be available for an additional fee.
Spouse/guest registrations only include admission to the exhibit hall, meals and coffee or refreshment breaks.
Optional industry tours and other special events also carry a separate fee.
How much does it cost to stay in one of SREB's official conference hotels?
Please visit the travel section of our website for detailed pricing information for official conference hotels as well as information on flights and ground transportation.
When does the conference begin and end?
Registration begins at 10 a.m. on Tuesday, July 7. Conference activities kick off with an opening general session at 2:30 p.m. on Tuesday and end at noon on Friday, July 10.
For detailed information on preconference activities and special events, please visit our Schedule at a Glance page.
I have not received confirmation of my registration. What should I do?
Send us an email with your request for a confirmation.
How do I make changes to my conference registration?
You may go back to the original entry on the online registration site and make changes or email them to us.
I would like to present a session, too. What do I need to do?
We welcome your submission! Learn more about our conference objectives and session types and check out our new Submission FAQ. When you're ready, visit our proposal system to submit a new session or revise a previously submitted session.
I registered but can't attend. May someone else go in my place?
Yes! Please send an email requesting the change that includes the registrant's name and the new attendee's name and contact information.
What is your cancellation policy?
To qualify for a refund, cancellations must be received by June 12, 2020. All cancellations received after June 12 will incur a $100 cancellation fee per canceled registrant. Requests for a full refund without the cancellation fee after June 12 will be assessed on a case-by-case basis. Please email us.
What types of payments are acceptable?
Our online registration system accepts MasterCard, Visa and Discover. If you wish to pay with a check or purchase order, please send payment to:
James Lew
Southern Regional Education Board
Attn: Making Schools Work Conference
592 10th St NW
Atlanta GA 30318-5776
Is there a registration deadline?
No. Online registration will remain open throughout the conference, but you may prefer to register in person at SREB's headquarters in the New Orleans Convention Center.
To take advantage of our early-bird pricing, please register by April 1, 2020.
Is payment due before the conference?
Payments should be made at the time of registration. However, we do accept payment at the conference. Please visit SREB's headquarters at the New Orleans Convention Center to make your payment in person.
Is payment still due even though I did not attend the conference?
Yes, you are responsible for either the full registration fee or a cancellation fee.
I have a question I don't see here.
Email us at summerstaffdev@sreb.org and we'll be happy to help.