Search: 2018
Results 1 - 10 of 482
Results
SREB is excited to announce that our 2020 Making Schools Work Conference opening keynote speaker will be Pedro Noguera, Distinguished Professor of Education at the Graduate School of Education and Information Studies at UCLA.
Opening General Session – Keynote Speaker
2:30 p.m., Tuesday, July 7, 2020
Distinguished Professor of Education, UCLA Graduate School of Education and Information Studies
Prior to joining the faculty at UCLA, Dr. Noguera served as a tenured professor and holder of endowed chairs at New York University (2003 – 2015), Harvard University (2000 – 2003) and the University of California, Berkeley (1990 – 2000).
He is the author of eleven books and over 200 articles and monographs. He serves on the boards of numerous national and local organizations and appears as a regular commentator on educational issues on CNN, MSNBC, National Public Radio, and other national news outlets. His most recent books are Excellence Through Equity (Corwin 2015) with Alan Blankstein, School for Resilience: Improving the Life Trajectory of African American and Latino Boys with E. Fergus and M. Martin (Harvard Education Press 2014), and Creating the Opportunity to Learn with A. Wade Boykin (ASCD, 2011). Dr. Noguera appears as a regular commentator on educational issues on CNN, MSNBC, National Public Radio and other national news outlets.
From 2009 – 2012, Dr. Noguera served as a Trustee for the State University of New York (SUNY) as an appointee of the Governor. He serves on the boards of numerous national and local organizations including the Economic Policy Institute, the Young Women's Leadership Institute, The After School Corporation and The Nation Magazine. In 2013, he was appointed to the Kappa Delta Pi Honor Society and in 2014, he was appointed to the National Academy of Education. He recently received awards from the Center for the Advanced Study of the Behavioral Sciences/Sage for outstanding achievement in advancing the understanding of the behavioral and social sciences as they are applied to pressing social issues, the National Association of Secondary Principals for distinguished service to the field of education, and from the McSilver Institute at NYU for his research and advocacy efforts aimed at fighting poverty.
Featured Speakers
We're expanding our line-up of exciting featured speakers every week – visit this page often to see who will be joining us in New Orleans.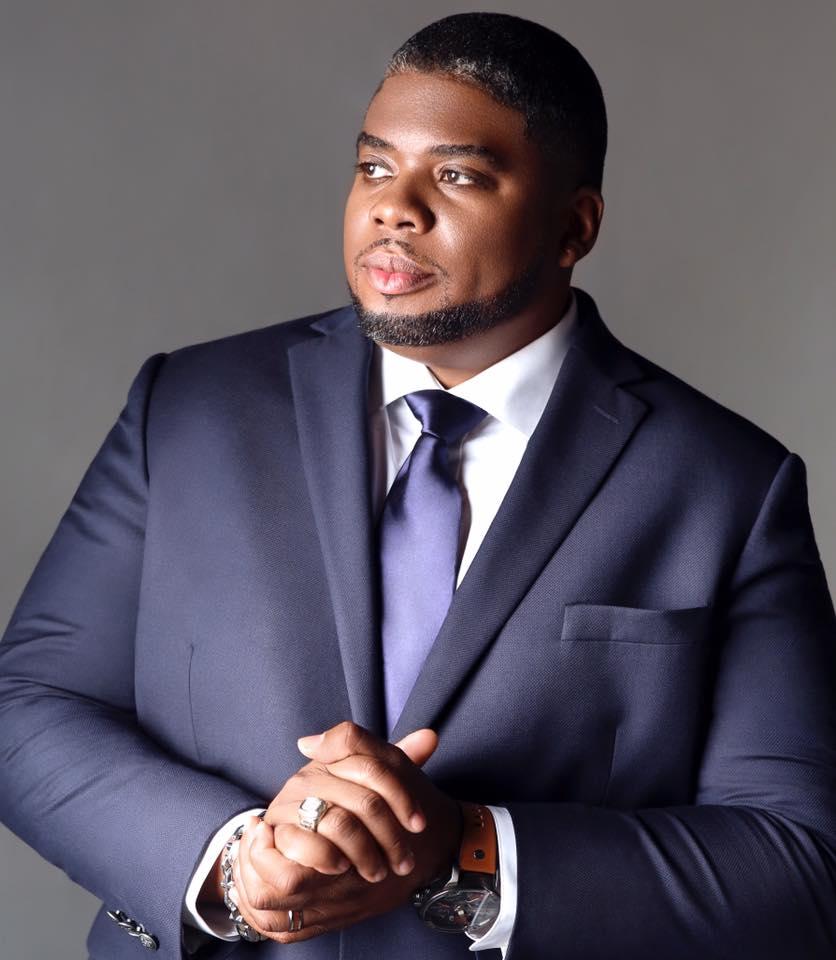 Motivational speaker, author and mentor Craig Boykin offers an inspiring message of hope to educators and the at-risk students they serve. Boykin's highly regarded speeches, seminars and workshops focus on helping educators engage, support and motivate young people who struggle with the effects of poverty and trauma.
Boykin's personal story informs his work. Born into poverty to a teenage mother, Boykin continued the family cycle of dropping out of high school and began engaging in dangerous behaviors that ultimately led to jail. After his release, Boykin enrolled in the Job Corps, where he earned both his G.E.D. and a diploma. He then enlisted in the U.S. Army — an experience he credits with helping him develop the integrity and discipline he needed to pursue higher education.
Boykin earned a bachelor's degree in business administration from Auburn University at Montgomery and master's degrees in theology and criminal justice from Faulkner University. He is currently working on his doctorate in adult education and continuous learning.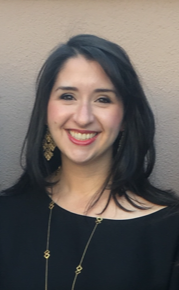 Kristen Cassidy is a co-creator of the Truth, Facts & Lies education program, with Kari Hankins, a licensed professional counselor-supervisor and a national certified counselor.
Cassidy also has a private practice in Jennings, Louisiana, where she provides counseling to adults and children in both individual and family settings.
As an employee of Family & Youth in Lake Charles, Louisiana, from 2007 to 2013, Cassidy facilitated social skills groups for the Autism Support Alliance, conducted forensic interviews for the Children's Advocacy Center and provided counseling for the Shannon Cox Counseling Center and Performance Employee Assistance Program, two programs at Family & Youth.
Cassidy holds a master's degree in counseling psychology from McNeese State University.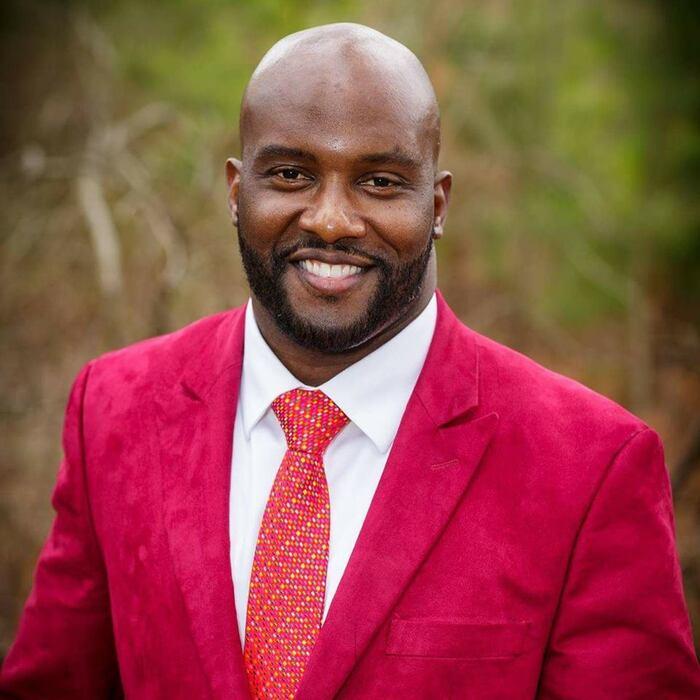 Rodney Flowers, founder and president of Inspirational Endeavors, LLC, inspires, motivates and encourages individuals to reach for their hopes and dreams with earnest expectations regardless of their limitations or challenges.
After a traumatic high school football injury, Flowers was paralyzed and confined to a wheelchair. Despite an unfavorable prognosis for recovery, he spent the next 18 years regaining his ability to walk and making a positive impact on the world. Today, Flowers is an internationally respected writer, communicator, influencer, thought leader and change agent for overcoming life's adversities and maximizing individual achievement and success.
Flowers is a three-time international Amazon bestselling author, keynote speaker, CEO, entrepreneur, transformational leader and resilience trainer.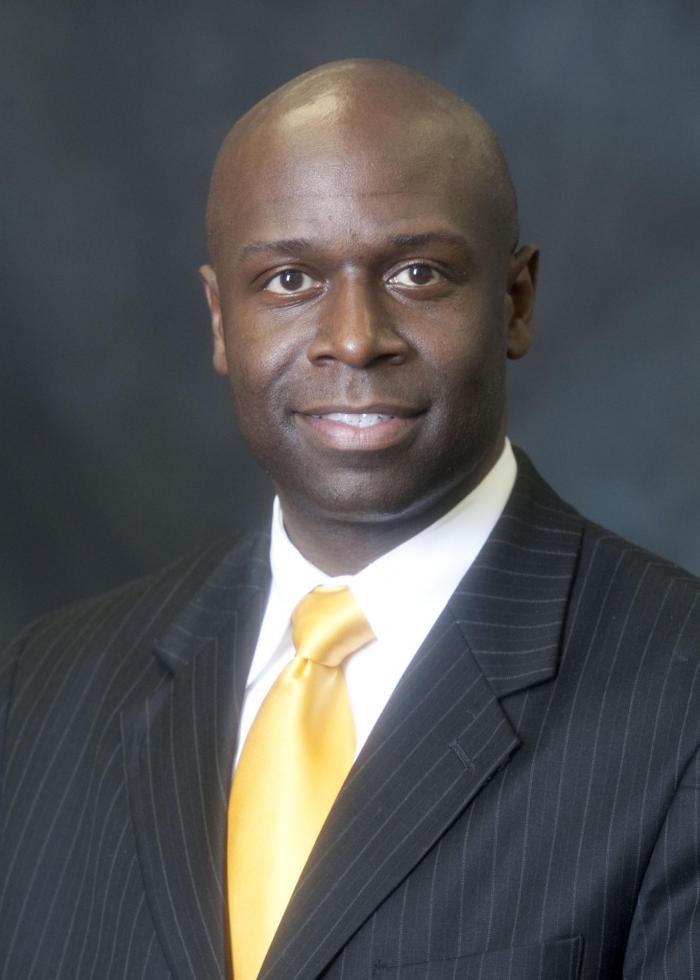 Thomas Glanton, Jr., is president and lead consultant for The Education Company, a national educational consulting company specializing in school improvement and the art of school leadership. Under his leadership, the company has served over 200,000 teachers and administrators in public, private, and charter schools across the U.S.
Glanton works directly with school and district leaders to develop their capacity to create school climates that are conducive to student success by focusing on operations, instructional leadership, data analysis and school performance.
An Atlanta native, Glanton has decades of experience in public school education, having served as a high school English teacher, a high school principal and an elementary school assistant principal. His application of a comprehensive discipline management program transformed a Title I school and earned him accolades as a Georgia PTA Principal of the Year. Glanton also served as the director of leadership development for the DeKalb County School System, one of the most culturally diverse counties in the nation.
Glanton speaks widely at national and regional education conferences and is an active member of various civic organizations and Alpha Phi Alpha Fraternity Inc.
Thomas holds a doctorate from the University of Georgia.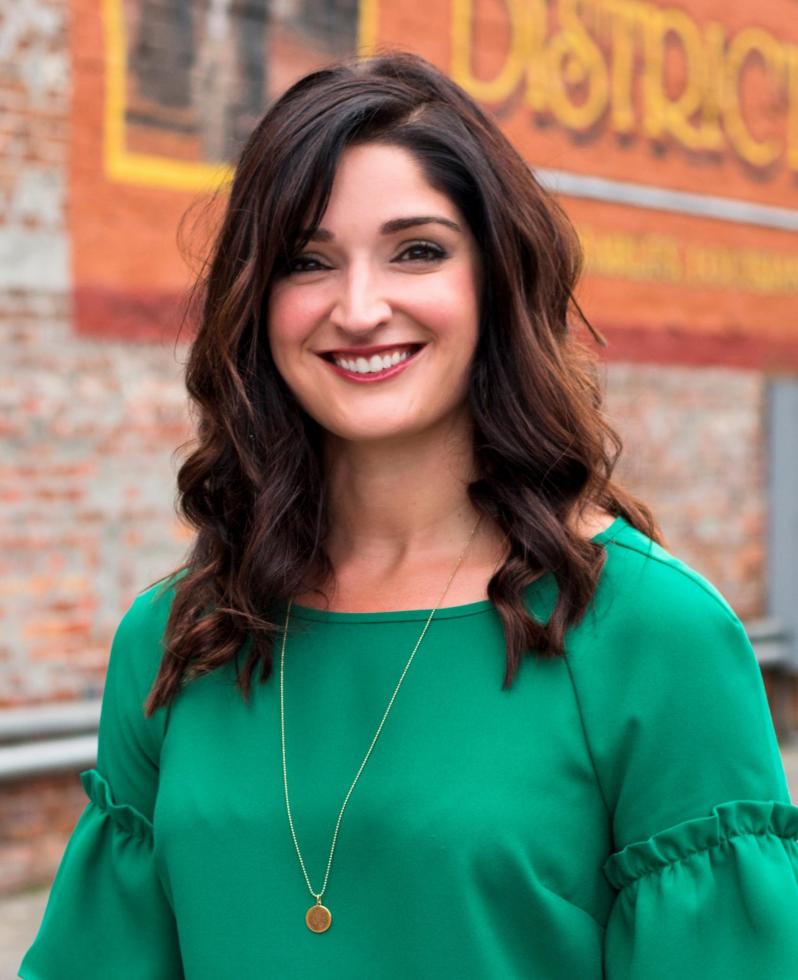 Kari Hankins is one of the co-founders of B Curriculum, LLC; the Truth, Facts & Lies education program; and the Southwest Louisiana Youth Foundation, a nonprofit organization.
In 2010, Hankins started an adolescent GYN program at a local pediatric practice. While working with teen girls, she recognized a need for nonjudgmental, factual information and education for that age group. In response, in 2016, she and her partners Susan Couch and Kristen Cassidy created Truth, Facts & Lies, a seven-session, evidence-based, social emotional learning curriculum for middle grades and high school students that addresses human trafficking, online solicitation, bullying, social media safety, relationship abuse and addiction.
Hankins has presented at multiple conferences and in-services for medical professionals, social workers, educators and counselors. She also serves as a guest lecturer for the local nursing school.
She hosts regular parent education programs to help arm parents with the knowledge they need to help their teens safely navigate a rapidly changing world. In 2018, she was awarded the Pinnacle of Light & Hope Award for her work with youth in her community.
Hankins holds a bachelor's of science in nursing from Louisiana State University Health Sciences Center in New Orleans and a master's in nursing from the University of Alabama at Birmingham. She is a board-certified Family Nurse Practitioner.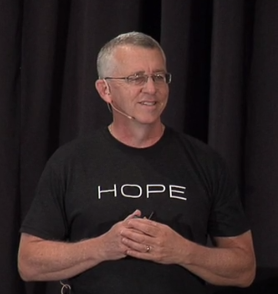 Joe Hendershott, co-founder of Hope 4 The Wounded, LLC, has an extensive background working with at-risk and wounded youth as a teacher, coach and administrator in traditional, alternative and correctional education settings.
Hendershott has served as a high school assistant principal, head principal, alternative school principal and principal at a residential facility.
An in-demand speaker at international and national conferences, Hendershott offers training and professional development on understanding and working with wounded students, the effects of trauma on learning and behavior, emotional literacy, leadership, empathy, esteem, inclusive communities and combating compassion fatigue.
Hendershott is the author of two books, Reaching the Wounded Student and 7 Ways to Transform the Lives of Wounded Students. He has a third book in press, Supporting the Wounded Educator: A Trauma-Informed Approach to Self-Care.
Hendershott holds a bachelor's degree in education from The Ohio State University. He also earned a master's in school administration and a doctorate in leadership studies from Ashland University.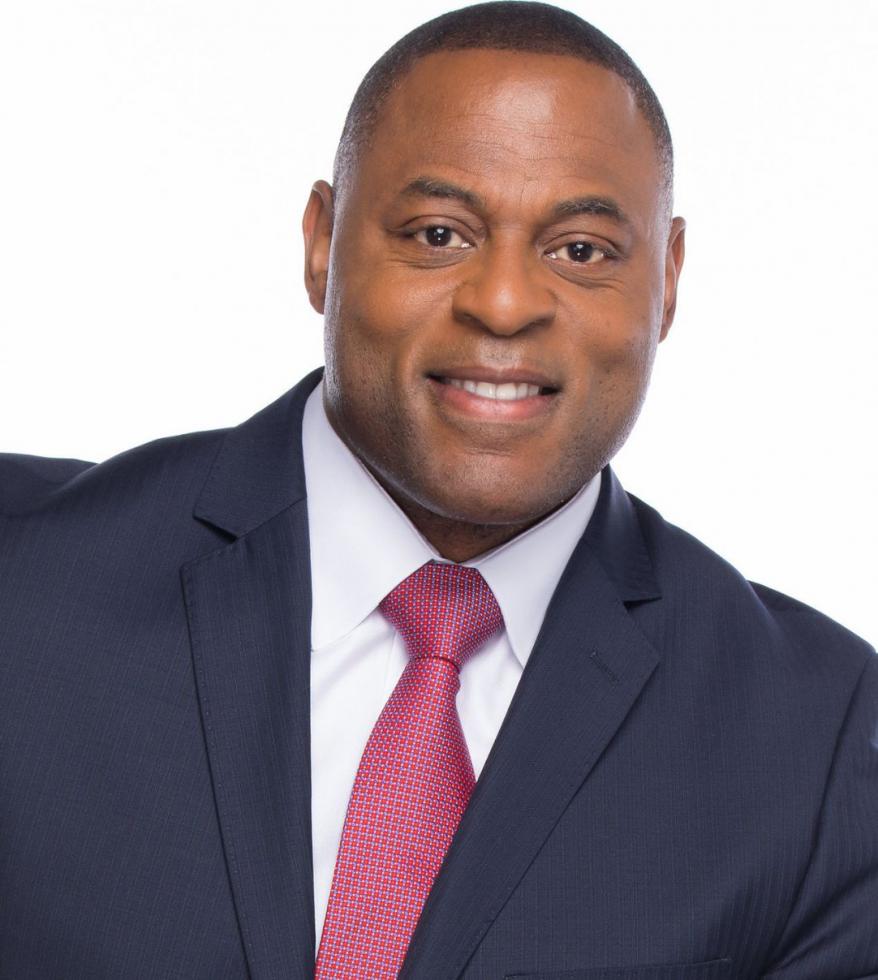 Robert Jackson began his teaching career over 20 years ago in Indianapolis Public Schools with a "no more excuses" teaching approach that set high expectations for his students and challenged them to not let their personal circumstances define their futures.
Jackson's goal is to teach educators and administrators how to use their power more effectively to educate, activate and motivate all students to be successful. As a highly sought-after speaker, Jackson delivers keynotes and workshops nationwide to educators, administrators, parents and students on such topics as cultural diversity, restorative practices, social and emotional learning, working with students who have experienced trauma and educating Black and Latino males.
Jackson has written and published numerous books and articles, including Black Men Stand Up, A Boy's Guide to Manhood, A Young Woman's Guide to Womanhood, Put a Stop to Bullying and Solutions to Educating Black and Latino Males.
He is a life member of Kappa Alpha Psi Fraternity, Inc., and the NFL Players Association.
Jackson holds a bachelor's degree in industrial technology from Western Kentucky University.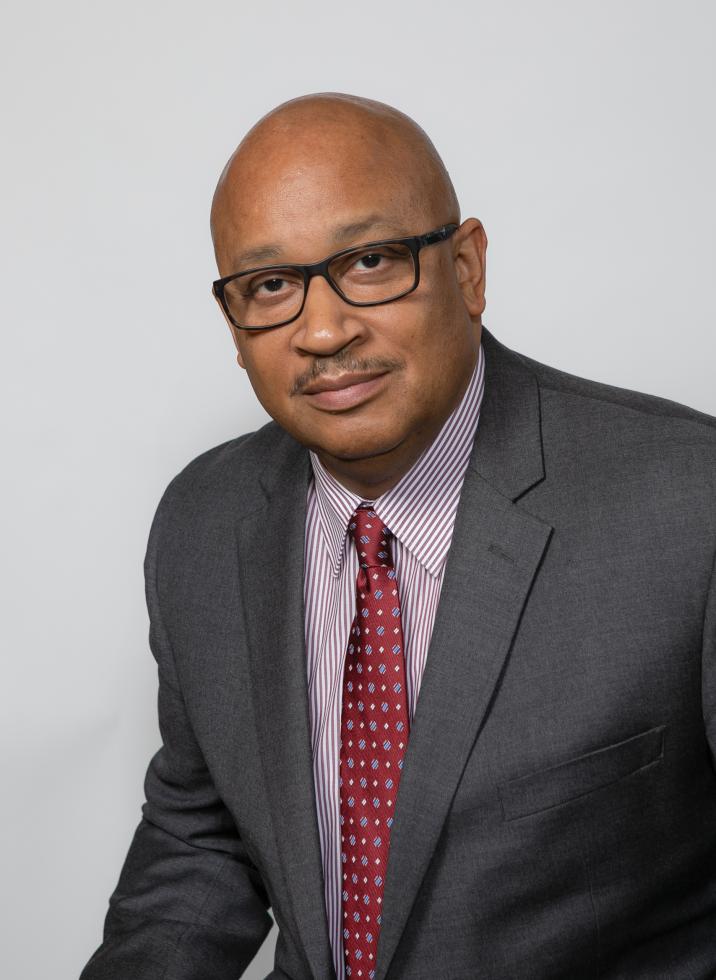 A highly-regarded urban educator in New Jersey for over 20 years, Principal Baruti Kafele distinguished himself as a master teacher and a transformational school leader. As an elementary school teacher in East Orange, New Jersey, he was selected as the East Orange School District and Essex County Public Schools Teacher of the Year, and he was a finalist for New Jersey State Teacher of the Year.
As a middle and high school principal, Principal Kafele led the turnaround of four New Jersey urban schools, including Newark Tech, which went from a low-performing school in need of improvement to national recognition, which included U.S. News and World Report recognizing it as one of America's best high schools. He is also the author of 10 books, including his national best-sellers, The Principal 50, Is My School a Better School BECAUSE I Lead It? and The Aspiring Principal 50.
Principal Kafele is the recipient of over 150 educational, professional and community awards which include the prestigious Milken National Educator Award, the National Alliance of Black School Educators Hall of Fame Award, induction into the East Orange, New Jersey Hall of Fame, and the City of Dickinson, Texas proclaiming February 8, 1998, as Baruti Kafele Day.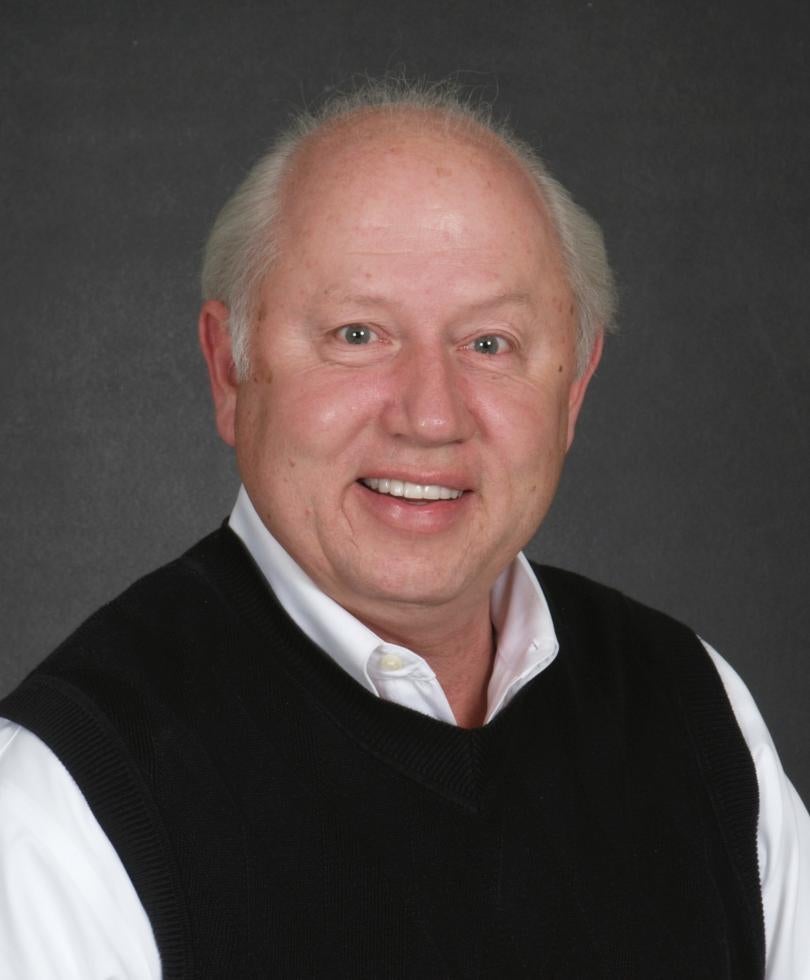 Dave Shepard manages his own educational consulting firm, The Middle Matters and More, in Lexington, Kentucky. As a former teacher, coach, curriculum and program designer, and administrator, Shepard has worked with middle grades and high school students for more than 40 years.
Since 1999, Shepard has devoted his time to helping schools become more efficient and effective for all teachers and students. he has presented at dozens of state and national conferences and assisted districts in 47 states and two foreign countries in developing and refining their programs by providing quality professional development and teacher in-services.
He has authored or coauthored numerous articles and a book with Sherrel Bergmann and Judy Brough on improving parental support in schools.
Shepard has been recognized as Coach of The Year and Principal of The Year. He received his highest honor, the President's Award for Lifetime Achievement, from the Kentucky Middle School Association.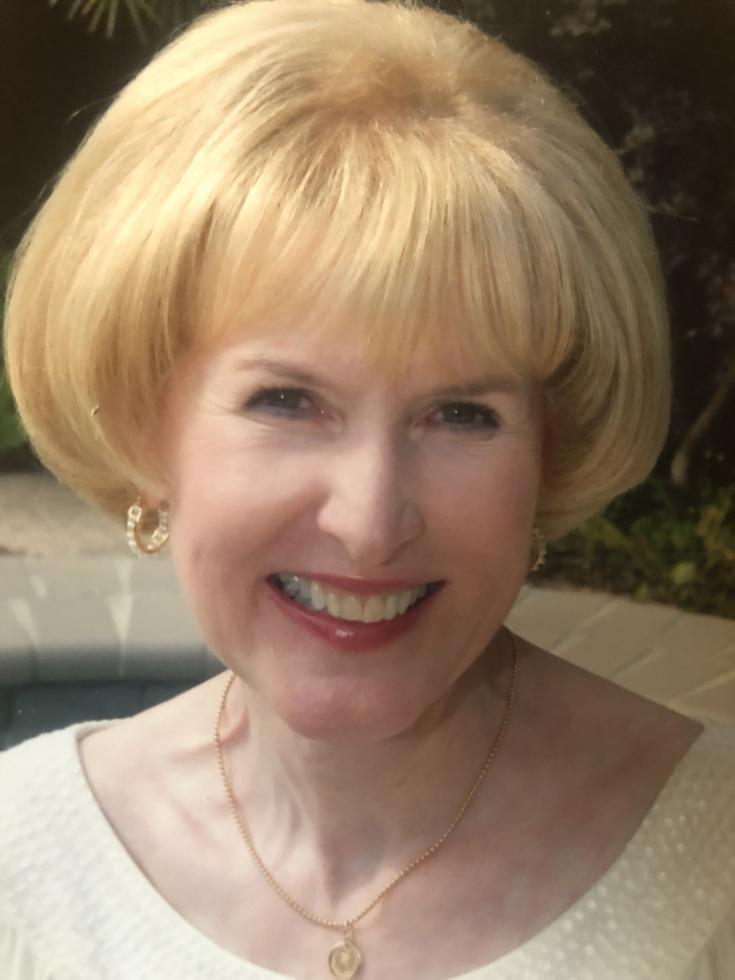 Barbara Turner Windhorst is a retired superintendent of the Jefferson Parish Public School System in Louisiana and was the first lay president of the Ursuline Academy of New Orleans, the oldest continuously operating girls' school in the United States, founded in 1726. She currently serves on the board of directors of the United Way of Greater New Orleans, as a founding member of the Women's Leadership Council of the United Way, on the board of directors of The Catholic Foundation and the St. Louis Cathedral Old Ursuline Convent Catholic Cultural Heritage Society, and as education committee chair of the Patrick F. Taylor Foundation.
Windhorst has also served on the board of trustees for State Colleges and Universities and served as chair for three years. She was Governor Buddy Roemer's nominee to the "superboard" for higher education and was interviewed and confirmed by the Louisiana State Senate. She was also one of the founding members for the Louisiana Center for Women in Politics and is a graduate of the New Orleans Regional Leadership Training Institute.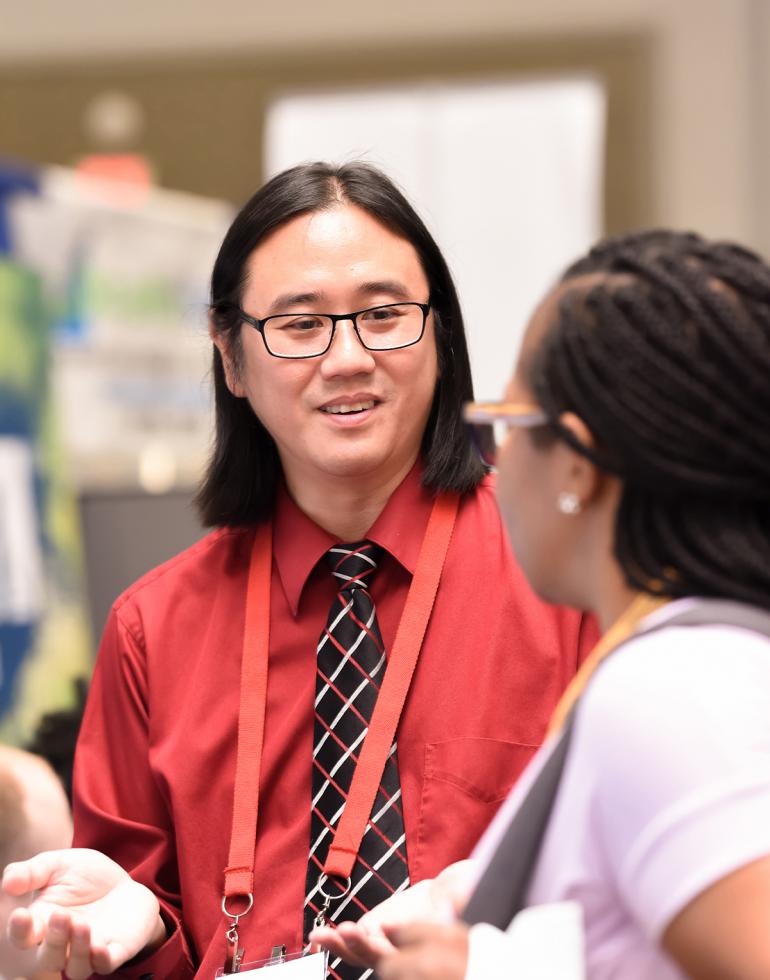 The Making Schools Work Conference annually attracts thousands of K-12 teachers, counselors, principals, technology center directors and state and district education agency personnel.
Our exhibit hall is a dynamic gathering place where educators and business leaders network and explore products and services.
Enjoy the benefits of maximum foot traffic as conference attendees visit the exhibit hall to attend receptions and networking events hosted there.
All conference events will be held at the New Orleans Ernest N. Morial Convention Center.
| Date / Time | Conference Event |
| --- | --- |
| Tuesday, July 7, 2020 | |
| 8 – 10:30 a.m. | Making Schools Work Advisory Council (invitation only) |
| 10 a.m. – 2 p.m. | Registration, Exhibit Hall and Escape Room Open |
| Noon | State Networking Lunch (Optional – registration and payment required) |
| 1 p.m. | Making Schools Work Improvement Framework Orientations for Elementary Grades, Middle Grades, High Schools and Technology Centers |
| 2:30 p.m. | Opening General Session, Keynote and Awards |
| 4 p.m. | Awards Reception and Prize Giveaway in the Conference Exhibit Hall |
| | |
| Wednesday, July 8, 2020 | |
| 7 a.m. | Coffee |
| 8 a.m. – 4 p.m. | Exhibit Hall and Escape Room Open |
| 8 a.m. | Concurrent and Table Talk Sessions |
| 9 a.m. | Morning Refreshment Break |
| 9:15 a.m. | Concurrent and Table Talk Sessions |
| 10:30 a.m. | Concurrent and Table Talk Sessions |
| 11:30 a.m. | Lunch (One Seating) |
| 12:30 p.m. | General Session |
| 1:45 p.m. | Concurrent and Table Talk Sessions |
| 2:45 p.m. | Afternoon Refreshment Break |
| 3 p.m. | Concurrent and Table Talk Sessions |
| 4 p.m. | Team Planning Time |
| | |
| Thursday, July 9, 2020 | |
| 7 a.m. | Coffee |
| 8 a.m. – 3 p.m. | Exhibit Hall and Escape Room Open |
| 8 – 10 a.m. | Deep Dive Sessions |
| 8 a.m. | Concurrent and Table Talk Sessions |
| 9 a.m. | Morning Refreshment Break |
| 10:15 a.m. | Concurrent and Table Talk Sessions |
| 11:30 a.m. | Lunch (One Seating) |
| 12:30 p.m. | Concurrent and Table Talk Sessions |
| 1:45 p.m. | Concurrent and Table Talk Sessions |
| 2:45 p.m. | Afternoon Refreshment Break |
| 3 p.m. | Closing General Session and Keynote |
| 4:30 – 6:30 p.m. | Celebratory Reception – Mardi Gras World (Optional – registration and payment required) |
| | |
| Friday, July 10, 2020 | |
| 7 a.m. | Coffee |
| 8 a.m. – 11 a.m. | Industry and Education Tours |
| | Networked Improvement Community Meetings |
| | Unconference Sessions |
| Noon | Conference Adjourns |
1. Twelve SREB states have adopted state-level definitions for college and career readiness. Louisiana's board of regents has defined college and career readiness; in South Carolina this definition is set by the department of education. Kentucky, Texas and West Virginia have developed separate definitions for college readiness and career readiness.
2. Many SREB states offer students multiple diploma paths to high school graduation — with varying course requirements. While most states have a standard diploma path, Louisiana, North Carolina, Oklahoma, and Virginia offer two diploma paths, each focused on either college or career technical areas. In many of the states with single diploma tracks, students are provided with concentration or endorsement options that allow to them to choose required or elective courses with a college academic or career technical focus.
3. Depending on the state, students must complete from 21 to 24 units to earn a standard high school diploma. All SREB states require students to complete four English courses.
4. The majority of SREB states require four math courses to earn a standard high school diploma. Maryland, Oklahoma, Texas and Virginia require a minimum of three.
5. Math course requirements vary by state. However, every state requires students to complete an Algebra I course or equivalent. Recently, several states have eliminated their requirement for students to earn a credit in geometry. It is becoming increasingly common for states to also allow students to substitute a computer science course as one of their math requirements.
6. Most SREB states require students to take three science courses (Alabama, Georgia and Louisiana require four) to earn a standard diploma, and that at least one of the science courses be lab-based or that lab-based experiences are incorporated into the courses.
7. Most SREB states use end-of-course tests to measure student academic progress across a variety of courses and subjects. Many of these states require that the exams count as some percentage of the final grade for the course.
8. Most SREB states link eligibility for graduation to passing certain courses and exams. Virginia, for example, requires that students pursuing a Standard Diploma must pass six end-of-course exams; students pursuing the Advanced Diploma must pass nine.
9. Every state now incorporates college and career measures into its accountability system. State measures include, for example, the use of assessment results in various subjects, participation in accelerated learning opportunities, and industry certification.
10. Five SREB states (Alabama, Kentucky, Louisiana, Mississippi, North Carolina) require that all high school juniors take the ACT as a measure of college and career readiness, while Delaware and West Virginia require all juniors to take the SAT. Several states accept either.
11. While every state requires middle school and high school students to participate in academic and career planning activities, not every state designates specific activities or timelines. Many states, however, have additional requirements for at-risk students.
12. Every SREB state offers accelerated learning opportunities that allow high school students to earn college or career technical credits through a variety of programs such as dual enrollment, Advanced Placement, Early College and competency-based credit.
13. All SREB states have developed postsecondary to high school feedback reports, through which the state notifies districts and schools about their graduates' postsecondary enrollment performance.
14. While some SREB states have linked high school graduation requirements to college admission requirements, other states allow institutions to set admission requirements independently.
15. Most SREB states require that 11th grade assessments be used for postsecondary placement. Nine of these states exempt students who pass the assessments from postsecondary institutional placement testing.
16. Most SREB states provide some combination of need-based and merit aid. All SREB states besides Georgia offer need-based scholarship programs to increase educational access for students from low- and middle-income families.
17. Eight SREB states use state lottery funding to support merit-based aid programs. Two use lottery funds to support need-based aid programs.
18. Nearly all SREB states have established minimum high school grade point averages between 2.5 and 3.0 to be eligible for state need- and merit-based financial aid. Thirteen SREB states also tie continuing eligibility for state financial aid to specific credit hour requirements, either by semester, academic year or a specified evaluation period.
19. Eleven SREB states require students to complete a specific number of credit hours per semester or year to retain financial aid. One SREB state stipulates that students must complete 75 percent of credits attempted.

Share your company's products and services with decision-makers and influencers from more than 35 states by exhibiting or sponsoring events at the 2020 Making Schools Work Conference.