Search: 03/2018
Results 1 - 10 of 90
Results
Christiana Datubo-Brown serves as research associate for education data services, where she assists with analyzing data and producing publications, such as the SREB Fact Book on Higher Education, Featured Facts, and Indicators Report. She joined the Southern Regional Education Board in 2017. Prior to joining SREB, Christiana served as a statistical consultant and research assistant at Auburn University.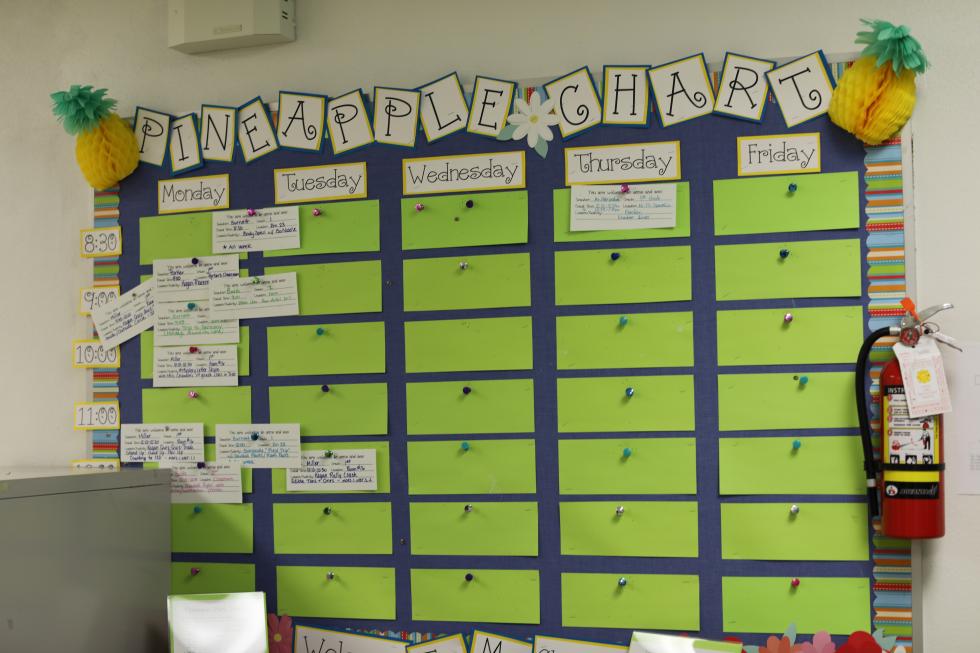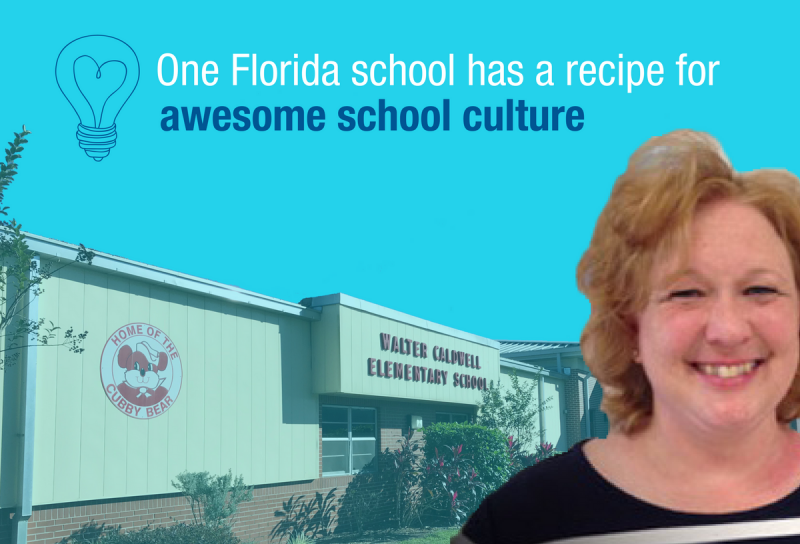 Happy staff. Hardworking students. Supportive parents.
School culture matters. It affects teachers' morale and instruction, parent engagement, and students' behavior and learning. Developing and sustaining a positive school culture is hard — but one Florida elementary school has a lot of creative ideas for making it work.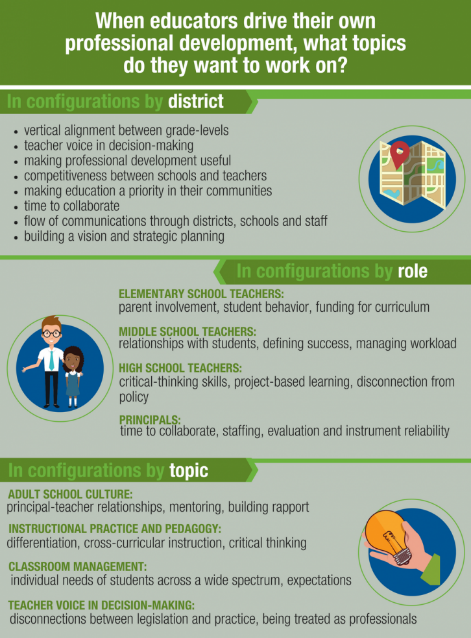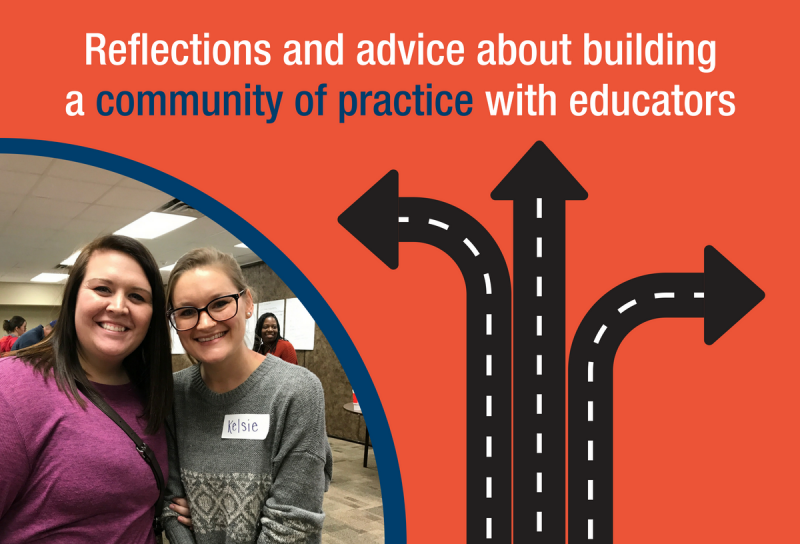 We partnered with leaders and educators from three school districts in Oklahoma to find out what happens when teachers are actually the ones behind the steering wheel. Here's what we learned about empowering teachers to lead their own professional development.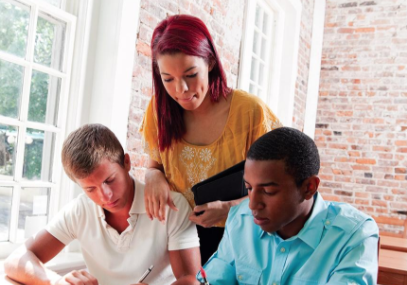 Joy Hofmeister, Oklahoma State Superintendent of Schools, visited Moore High School in December to look at its technology program. And she did, but she also got a pleasant surprise when principal Mike Coyle showed her to an Algebra 2 classroom.
Mathematics department chair Nancy Nix reported that the superintendent was "blown away by the level of student engagement and mathematical discourse."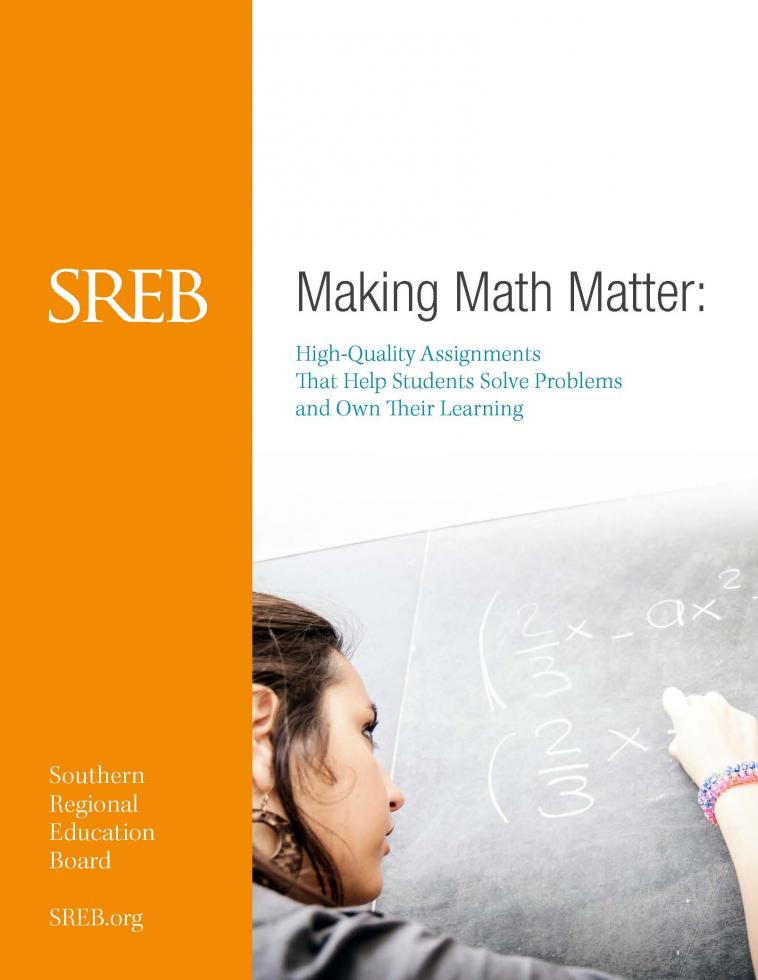 This report presents results of teacher and student surveys on how powerful Mathematics Design Collaborative practices are shifting how teachers teach. It also summarizes student achievement data from schools using the strategies in four states. In vignettes and testimonials, teachers who completed SREB professional development on MDC share how they have grown as teachers and how their students' understanding of math concepts has improved.
Highlighted speakers for the Summit on School Leadership Preparation and Development in Large Districts included:
Earl Franks, executive director of the National Association of Elementary School Principals. Prior to leading the NAESP, Franks led the Council for Leaders in Alabama Schools (CLAS), a professional membership organization that served as a leading provider for school leader learning in that state.
J. Alvin Wilbanks, CEO/superintendent of Gwinnett County Public Schools in Georgia since 1996. Gwinnett has won the Broad Prize for Urban Education twice, in 2010 and 2014. Gwinnett's Quality-Plus Leader Academy has been recognized for excellence by the Wallace Foundation, and every year Wilbanks personally leads training for the district's future principals.
Steve Tozer, founding coordinator of the University of Illinois at Chicago's Urban Education Leadership program. The Christian Science Monitor has just reported that school leadership has been credited with a 20 point increase in high school graduation rates in Chicago between 2011 and 2017, and learning gains between third and eighth grade is outpacing 96 percent of U.S. school districts. Tozer will tell us how this leadership revolution is changing the nation's third largest district.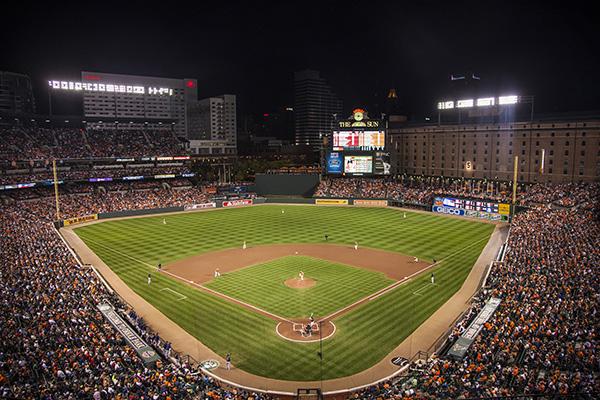 A number of free screening tools are available to help you determine whether a child has characteristics of dyslexia. If you suspect a child has dyslexia and may need further evaluation, speak with the special education administrator at the child's school, consult with a psychologist, or reach out to your state's International Dyslexia Association branch for assistance.