Search: 12/2018
10 results
Results
Application materials will be available beginning January 10, 2020. The deadline to apply is 11:59 p.m. EST on March 31.
Application is only available online.
To improve the effectiveness of new teachers, the SREB Teacher Preparation Commission called on states to:
Hold all new teachers in a state to the same high standards, and require practice-based licensure tests.
Require high-quality clinical teaching experiences.
Develop statewide data systems for continuous improvement.
Encourage partnerships between teacher preparation programs and K-12 districts.
Presenter
Dr. Kim Anderson, SREB Senior Policy Researcher
During this session, members received valuable information on Legislative context for the work moving forward, including information on how Ed Tech fits on the Federal and State level. Members also learned about trends in state use of ed tech, and about resources for assessing the effectiveness of ed tech and digital learning resources.
Tuition, financial aid and other measures that drive college affordability vary from state to state. To help policymakers evaluate and improve affordability in their states, SREB provides affordability profiles specific to each of its 16 states.
New in this year's reports: charts showing the changing percentages of tuition and fees versus state appropriations from 2006 to 2016.
Each report details state-specific data including:
Complete and submit all the materials below through the online application.
Take the eligibility quiz to see if you are eligible to apply.
Fill out the doctoral or dissertation web application form.
Provide all the materials listed below:

Letter of interest/personal statement (including statement of teaching goals). See FAQs page for guidelines.
Three letters of recommendation
Undergraduate and graduate transcripts (can be unofficial copies)
Letter or email providing confirmation of acceptance to a doctoral program
Verification of U.S. citizenship

Birth certificate or U.S. passport
Permanent resident I.D. card (only if the applicant was not born in the U.S.)

Verification from the university of in-state residency status if applying to Georgia, Maryland, South Carolina or Virginia. This is not the same as in-state tuition status, which is sometimes granted to out-of-state scholars.

Residency is determined by the institution. The in-state residency document can normally be obtained from the university registrar/residency office.

If applying for the one-year Dissertation Award: Verification from the department chairperson of successfully passing the preliminary/comprehensive exams and successful defense of the dissertation prospectus before the start of the academic year.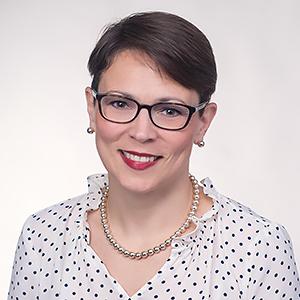 December 18, 2018
1:00PM – 2:00PM EST
This webinar, led by Rachel Weatherly, Director of Digital Communication Strategy at American University, outlined the key characteristics that define Generation Z, how these students differ from the Millennials Generation (Gen Y), how to communicate effectively with these students, and how to help them meet their postsecondary goals. Topics that were covered included: