Search: 2019
Results 1 - 10 of 371
Results
Our industry tours are back by popular demand! Go behind the scenes at some of New Orleans' most prominent businesses on Friday, July 10, from 8 a.m. to noon. Choose your tour by logging in to our registration system (coming soon). Attendees are limited to one tour choice. Spouses, children or other guests can be registered for an additional fee per person.
Tour choices include: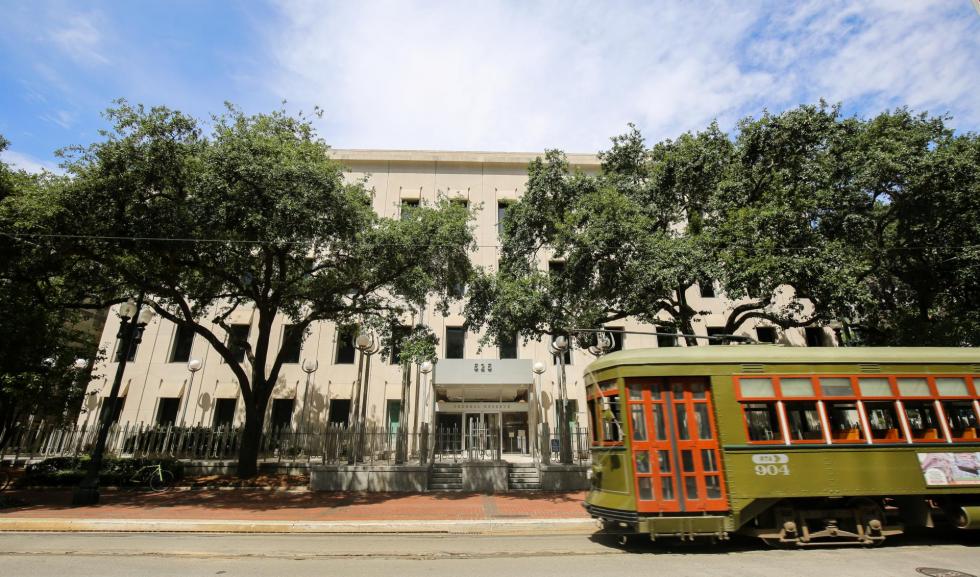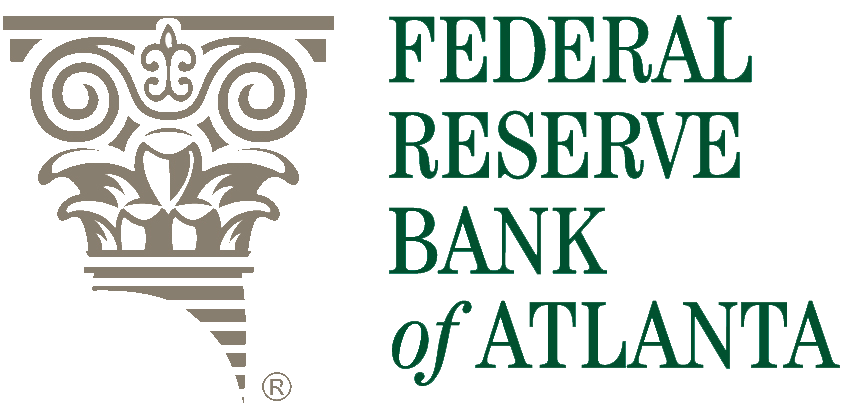 Visit the New Orleans Branch of the Federal Reserve Bank of Atlanta and learn about the central bank's work to support college and career readiness from bank employees.
Attendees will explore free resources they can take home to their classrooms to help students make informed economic and personal finance decisions. This tour will also include a visit to the bank's Museum of Trade, Finance & the Fed, which offers a history of how New Orleans evolved into a bustling port and financial center, and how, over the centuries, the institutions, instruments and people of New Orleans made it all possible.
Tour cost: $25
Tour hours: TBA
Note: Tour participants must have a valid photo ID for entry into the Federal Reserve Bank building. Due to security requirements, registration for this tour will close one week prior to the conference.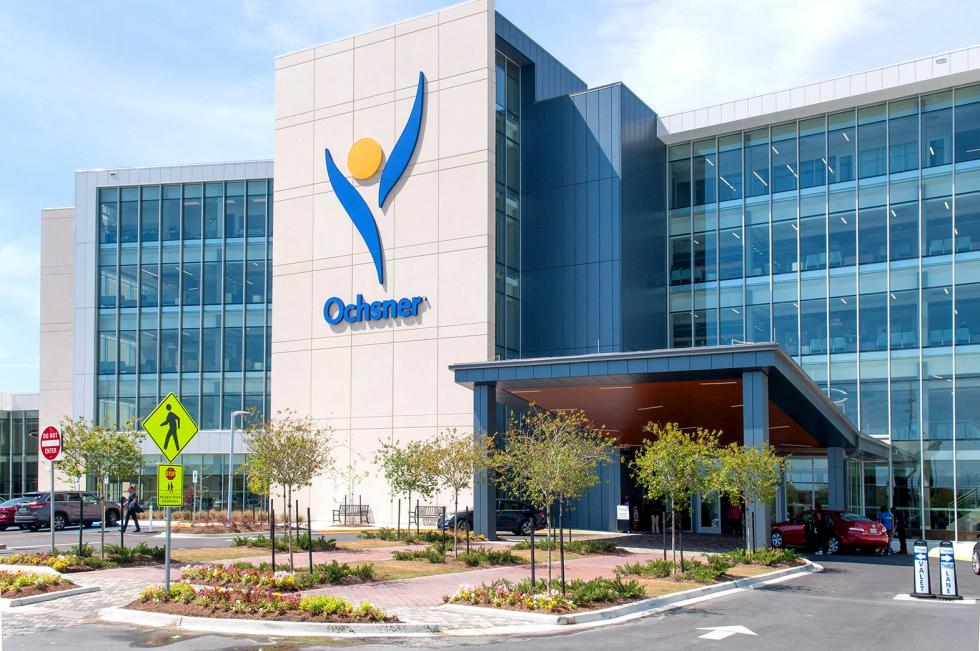 Explore careers in health care and STEM for your students with real-world medical simulations and inquiry-based experiments at Ochsner Medical Center.
Attendees will take an insider's look at Ochsner's iLab, where middle grades through college students dive deep into standards-based curricula on genetics, public health, cancer drug development, diabetes diagnostic testing, cell and molecular biology, and much more. Attendees will also get hands-on in Ochsner's Clinical Simulation Center, where practicing clinicians, students and residents use high-fidelity human patient simulators to hone their skills and ensure patient safety with procedures like CPR, code blue activities, intubations, urinalysis, trauma care, blood typing, and more.
Other elements of the Ochsner Medical Center tour are TBA.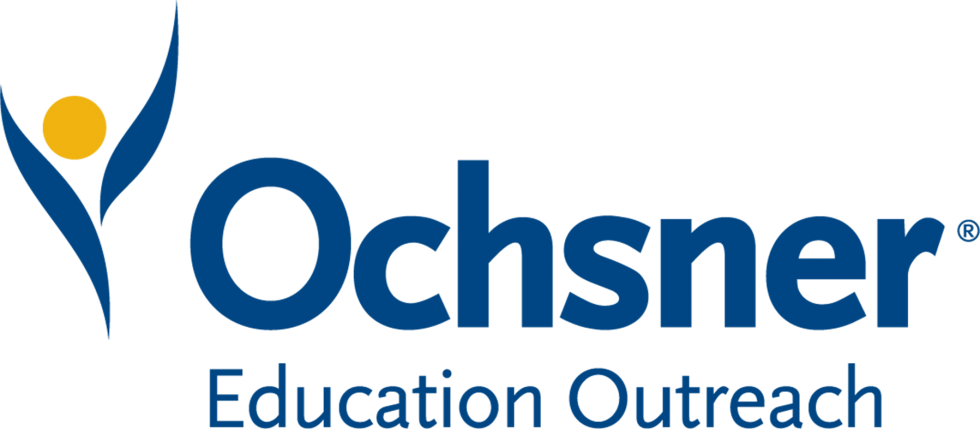 Ochsner's Education Outreach division is committed to developing a well-prepared and informed workforce pipeline for health sciences and positively impacting K-12 education outcomes. Ochsner does this by providing active learning opportunities and resources to students, offering high-quality professional development to teachers, collaborating with community partners to build STEM literacy, and developing inquiry-based curricula.
Tour cost: $25
Tour hours: TBA
Note: Tour participants must sign and complete a participant agreement to join this tour (details TBA).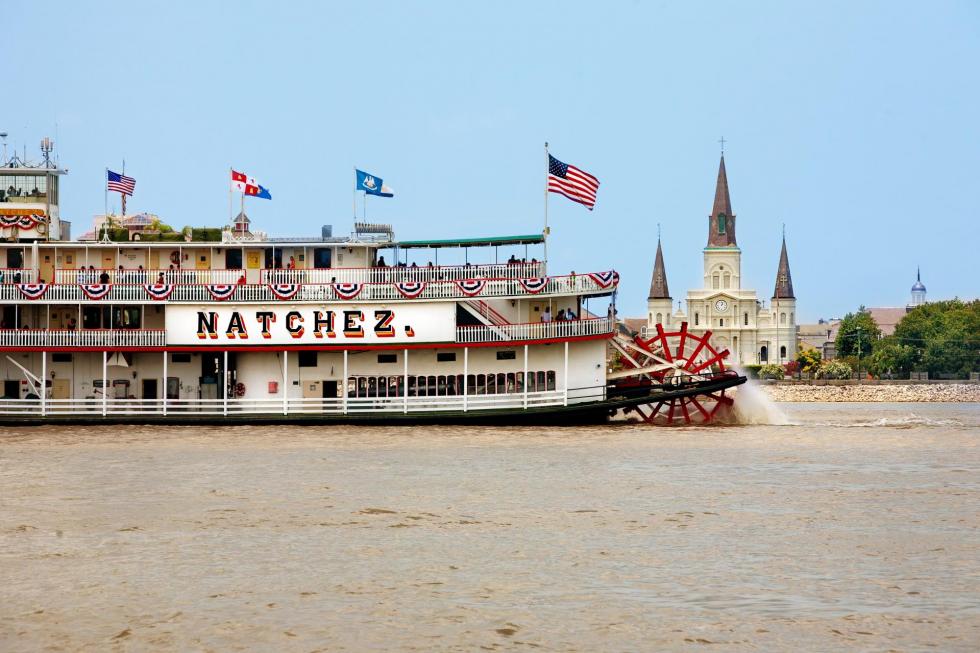 The New Orleans Steamboat Family of Companies has been at the forefront of New Orleans tourism for nearly 45 years, pioneering riverfront development, creating world class attractions and setting new tour standards. Tour attendees will learn about the many facets of the tourism industry and the careers that drive and service New Orleans' tourism and meetings markets.
Tour attendees will begin their morning with café au lait and beignets at Café Beignet in JAX Brewery, then move to the Toulouse Street Wharf to visit the departure point for Gray Line Tours & Transportation, the oldest and largest sightseeing company in New Orleans. Originally founded in 1926, Gray Line Tours & Transportation offers 15 different tours daily, many with multiple departures, as well as a charter bus service.
From here, attendees will be welcomed aboard the Steamboat NATCHEZ, the last authentic steamboat on the Mississippi River and a New Orleans icon. In 2019, she will be joined by a sister ship, the completely renovated Riverboat CITY of NEW ORLEANS.
Attendees will explore the many careers available at Visit New Orleans, a full-service destination management company. Established in 1989 to service New Orleans' growing meeting market, Visit New Orleans works with corporations and associations from around the world to produce all aspects of special events, private tour programs, Mardi Gras style parades and transportation systems.
Tour cost: $45
Tour hours: 8 – 11 a.m.
Note: Tour requirements TBA.
NOCHI, the New Orleans Culinary & Hospitality Institute, is an industry-driven, non-profit culinary school whose mission is to provide a seat at the table for all people to bring their culinary passion to life. NOCHI offers non-degree vocational training in Baking & Pastry Arts and Culinary Arts certificates.
Attendees will tour NOCHI's beautiful facility, which at more than 90,000 square feet includes multiple kitchens, labs, classrooms and restaurant spaces:
The Emeril Lagasse Foundation Culinary Lab and J. Willard & Alice S. Marriott Foundation Culinary Lab are equipped with a six-burner range, salamander, fryer, charbroiler, under-counter refrigerator, and sink. Food processors, slicers, and mixers are also provided and each lab has its own instructor station, dry storage and dishwashing areas.
The Sherry & Alan Leventhal Baking & Pastry Lab and Tuohy Family Baking & Pastry Lab are equipped with a planetary mixer, and both labs have their own reach-in refrigerator and freezer, deck oven, roll-in oven, convection oven, doughnut fryer range, roll-in proofer/retarder, proofer holding cabinets, dough divider rounders and a dough sheeter in addition to a six-burner range, dry storage and pot washing areas.
The Dining Lab, a functioning restaurant space that features a full open kitchen and seating for 70, serves as a venue for hands-on enthusiast courses, pop-up dining experiences and private events.
The Republic National Distributing Company Beverage Lab boasts an expansive main bar, 16 mobile bars and a vaulted ceiling and opens onto the Founders' Terrace, a private rooftop area.
The Camellia Brands Food Science & Sensory Lab is a unique space that functions as a lab for taste testing, product testing, and collaborative food science instruction with local education partners.
Located on the building's top floor, McIlhenny Hall serves as a large event space or meeting room, and the adjoining Tabasco Terrace offers unparalleled views of downtown.
NOCHI's top-floor Production Kitchen hosts all NOCHI Catering production and is fully equipped to accommodate large-scale events.
The NOCHI Café by Gracious is a gathering place for students and faculty as well as neighbors, professionals and anyone looking for a great cup of coffee, delicious lunch or after-work drink.
Tour cost: $25
Tour hours: 9 a.m. OR 10:30 a.m.
Note: Tour participants must check in and receive a visitor's sticker at NOCHI's front desk.
Tour cost: $25
Tour hours: 8 a.m. – 10:30 a.m. (two back-to-back tours)
Note: Tour participants must check in and receive a guest pass at the WYES front desk.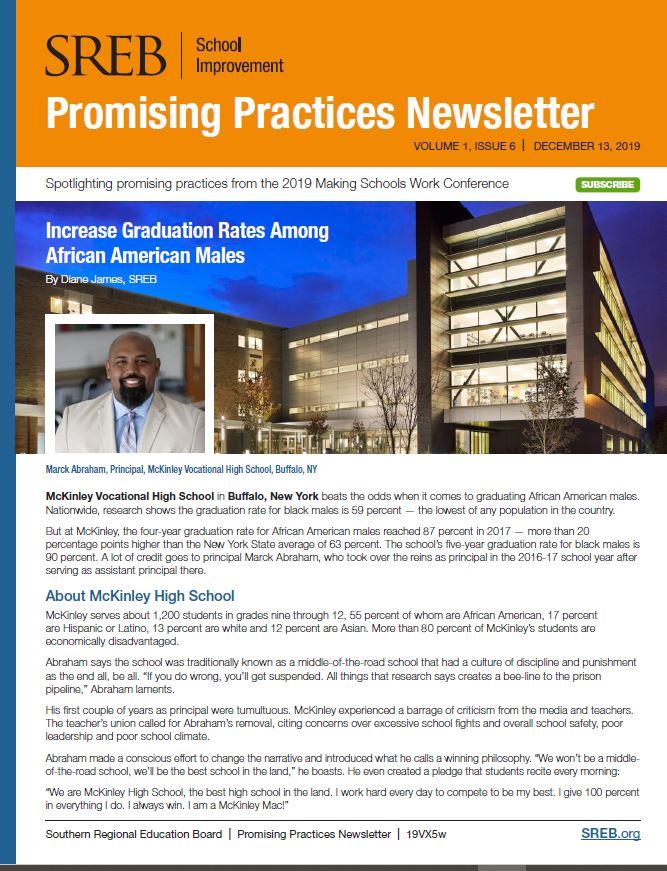 McKinley Vocational High School in Buffalo, New York, beats the odds when it comes to graduating African American males. Nationwide, research shows the graduation rate for black males is 59 percent — the lowest of any population in the country.
But at McKinley, the four-year graduation rate for African American males reached 87 percent in 2017 — more than 20 percentage points higher than the New York State average of 63 percent. The school's five-year graduation rate for black males is 90 percent. A lot of credit goes to principal Marck Abraham, who took over the reins as principal in the 2016-17 school year after serving as assistant principal there.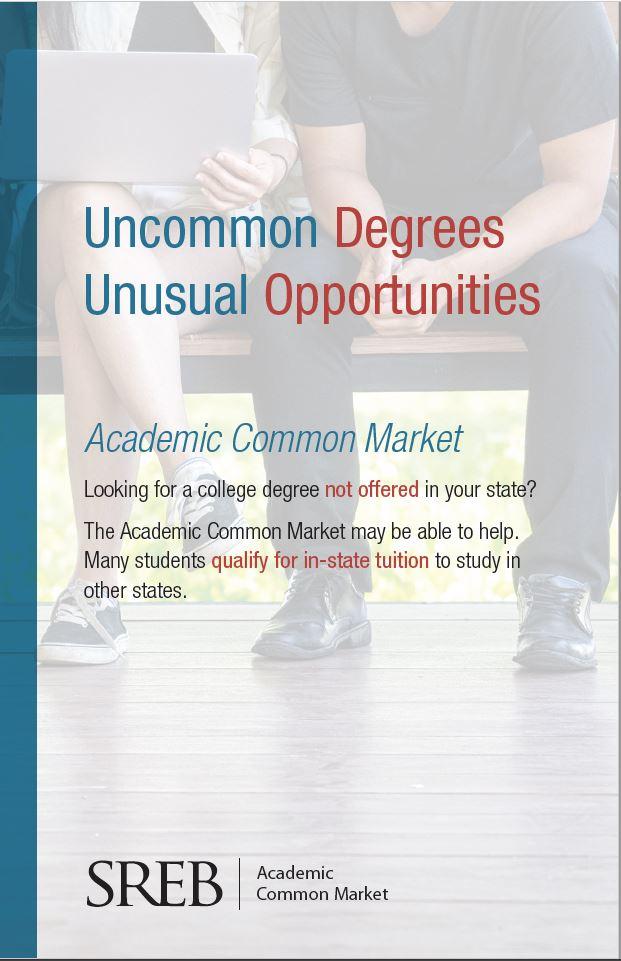 SREB's Academic Common Market is a hub for states, universities and college students to share access to uncommon degree programs. Students whose states don't offer the degree they want may find the program in another SREB state and be eligible to attend at in-state tuition rates.
This brochure outlines what the Academic Common Market is, what it isn't, and how to determine eligibility.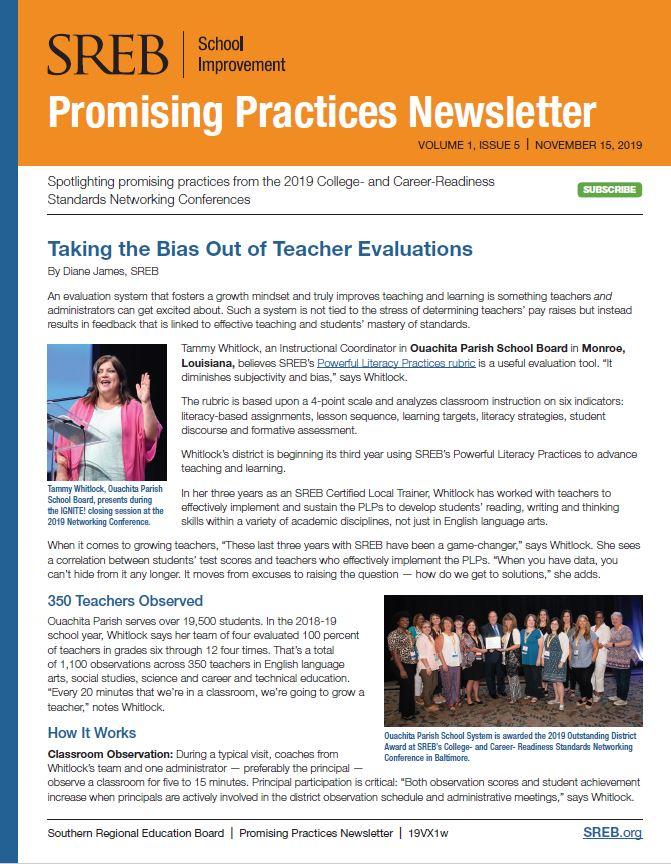 An evaluation system that fosters a growth mindset and truly improves teaching and learning is something teachers and administrators can get excited about. Such a system is not tied to the stress of determining teachers' pay raises but instead results in feedback that is linked to effective teaching and students' mastery of standards.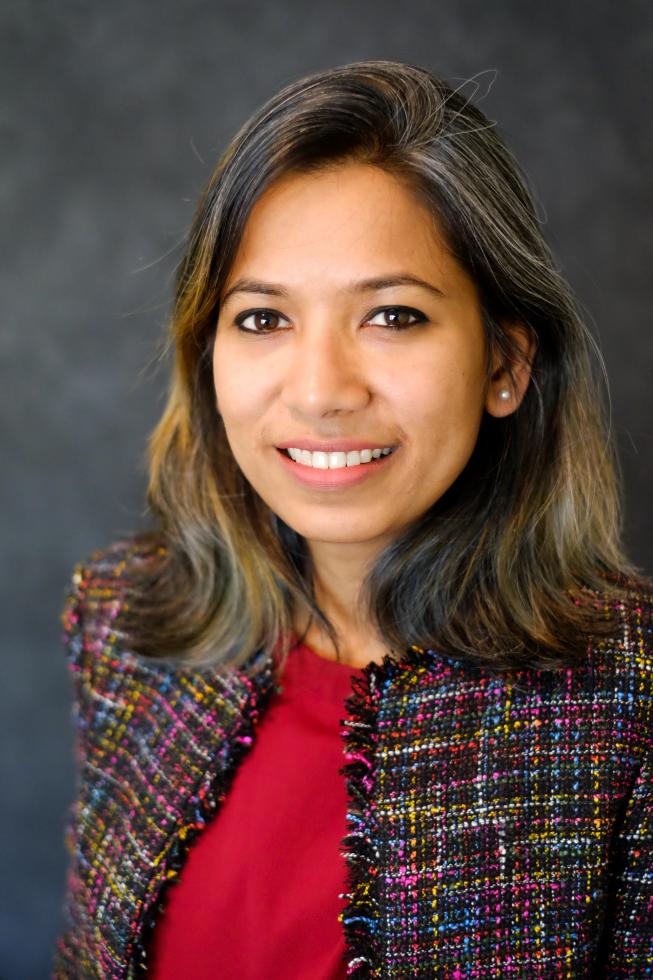 Kimiya Munni joined the Southern Regional Education Board in 2019 as a research associate to the State Services team. In this role, she assists with researching education policies, monitoring and interpreting legislative actions and their effects, writing legislative reports, maintaining CRM database, and responding to stakeholder inquiries. Her experience includes working with Fulton County Schools and Innovations for Poverty Action. Kimiya holds a master of public policy from Georgia State University and a master of economics from the University of Dhaka.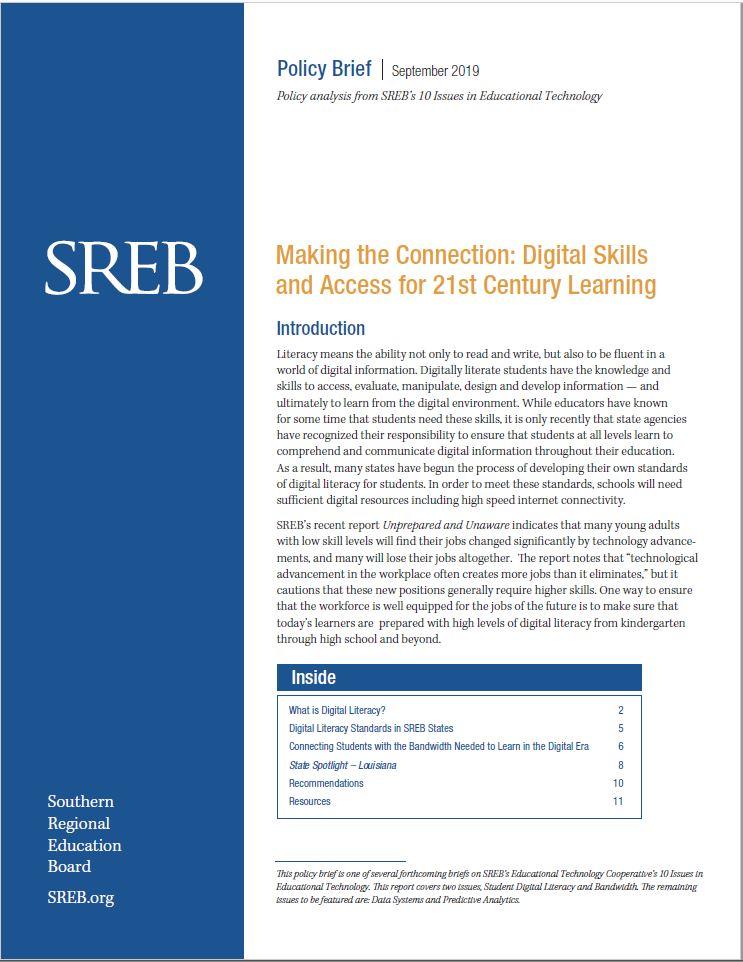 This brief covers student digital literacy and bandwidth, two of SREB's 10 Issues in Educational Technology. It presents definitions and state standards for digital literacy, then turns to the need to expand reliable, affordable bandwidth for educators and students. The report details 2019 legislative actions on broadband and spotlights Louisiana's bandwidth plan, concluding with recommendations and resources for policymakers.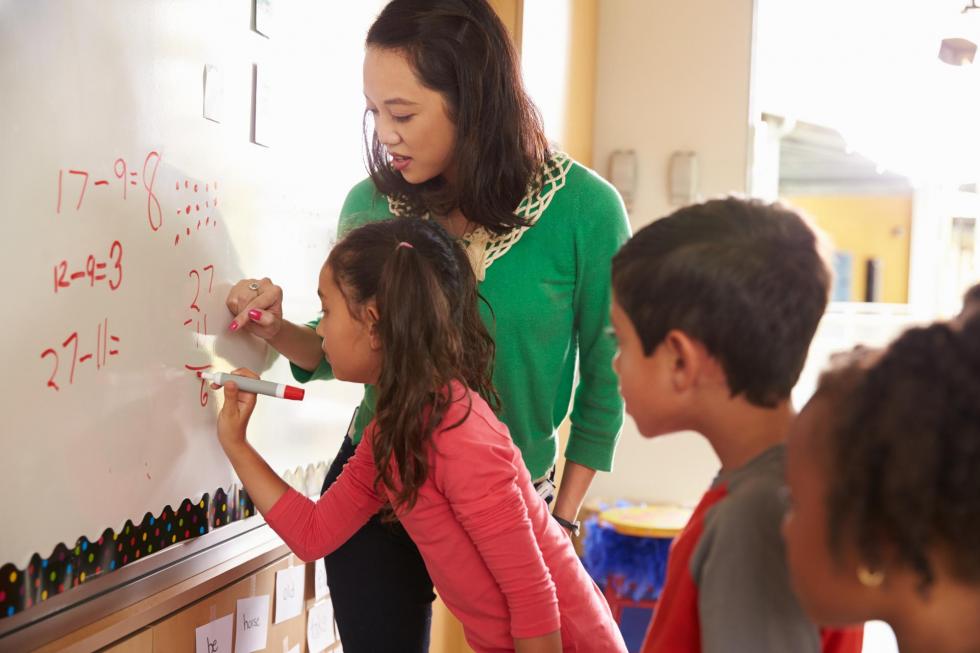 When children in primary grades study math, they are learning more than how to add, subtract, multiply and divide numbers. Solving math problems helps students develop strong analytical and problem-solving skills that are vital for academic and personal success. In Early Math Matters, SREB explores why early math is so important and provides recommendations on how state leaders can raise the math achievement of their students.
The report examines how:
This webinar defined minority serving institutions and provided an overview of the various types of colleges that make up this group. Participants learned how these institutions contribute to student success and explored key policy issues pertaining to minority serving institutions at the state and federal level.

To prepare students and parents to complete the FAFSA form, it is critical to understand the barriers, the support needed and the resources available to navigate the financial aid process. This webinar provided guidance on how to support students and parents in complicated family or financial circumstances, such as students in foster care or experiencing homelessness, or dependent students who don't live with their legal parents.