Search: 2013
Results 1 - 10 of 27
Results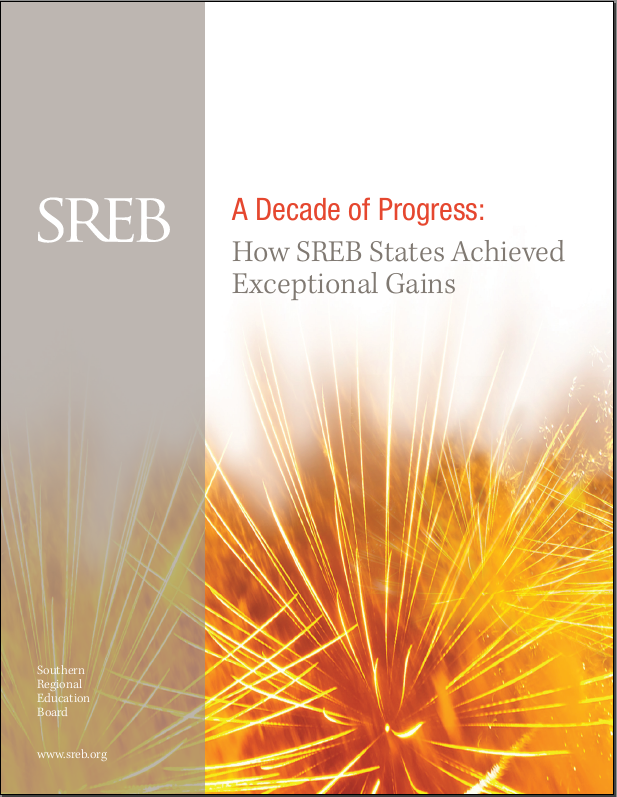 How five states — Alabama, Kentucky, Maryland, Tennessee and Texas — made exceptional progress in student achievement during the first decade of the 21st century.
The Southern Regional Education Board's Community College Commission convened this week in Atlanta, charged with recommending ways to strengthen the role of community and technical colleges in raising educational attainment in Southern states.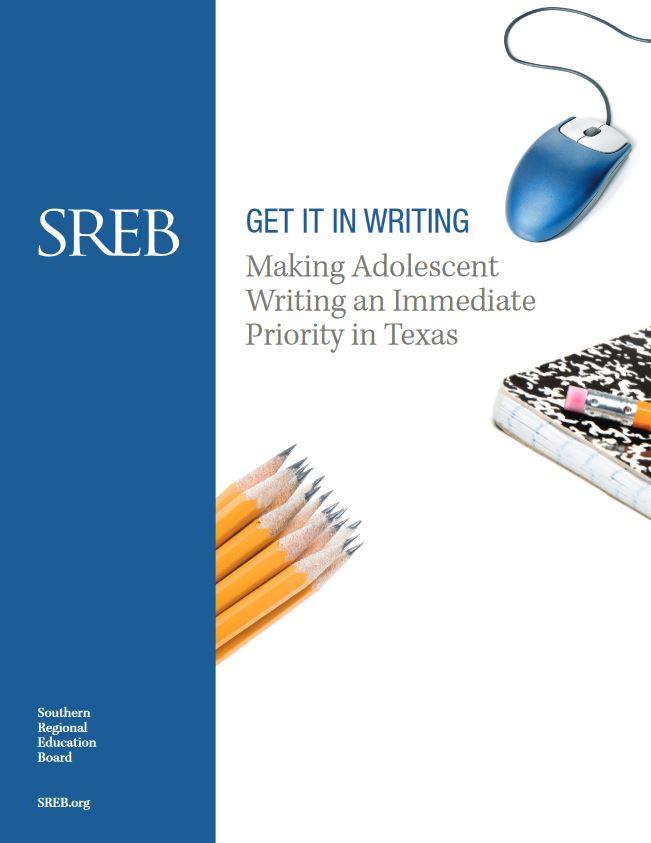 A call to action for Texas middle grades and high schools to make writing instruction a priority. Writing is an essential tool for learning academic content in any discipline. Get It in Writing summarizes the status of writing instruction and learning, outlines challenges to progress and lists valuable resources, including "Elements of Effective Adolescent Writing Instruction."
SREB Commission Focuses on Career and Technical Education
The goal: Prepare students for many options after high school
Dec. 10, 2013
SREB Commission Focuses on Critical Role of Community Colleges
Oct. 18, 2013
State Legislatures on Education: SREB Reports Track Actions for 2013
Oct. 9, 2013
Average ACT Scores Rise in Eight SREB States, Fall in Region Overall Test Takers Increase Dramatically
Aug. 21, 2013
Initiative Aids Postsecondary Distance Education
Aug. 5, 2013
Demographics, Affordability Collide to Challenge College Completion
Aug. 1, 2013
SREB Honors Nation's Outstanding High Schools for Education Accomplishments
July 17, 2013
4,700 Teachers Convene to Help Students Graduate Ready for College, Careers
July 15, 2013
SREB Updates on NCLB Waivers, Policy Changes
July 2, 2013
Abbiatti Joins SREB as Educational Technology Chief
July 1, 2013
Kentucky Governor Beshear Elected Chair of the Southern Regional Education Board
June 27, 2013
California Educator Named 2013 National Online Teacher of the Year
Mar. 7, 2013
K-12 Access to Online Learning Grows in SREB States
Feb. 25, 2013
SREB Reports Latest Statistics for Higher Ed Degrees, Enrollment and Funding in Southern States
Feb. 12, 2013
SREB ShortTakes: Online Teachers Share Strategies
Feb. 6, 2013
SREB, iNACOL Announce Finalists for National Online K-12 Teacher of the Year Award
Jan. 30, 2013
SREB Reports Help States Narrow the Readiness Gap
Jan. 25, 2013
Many SREB States Lead Nation in Education Week Rankings
Jan. 10, 2013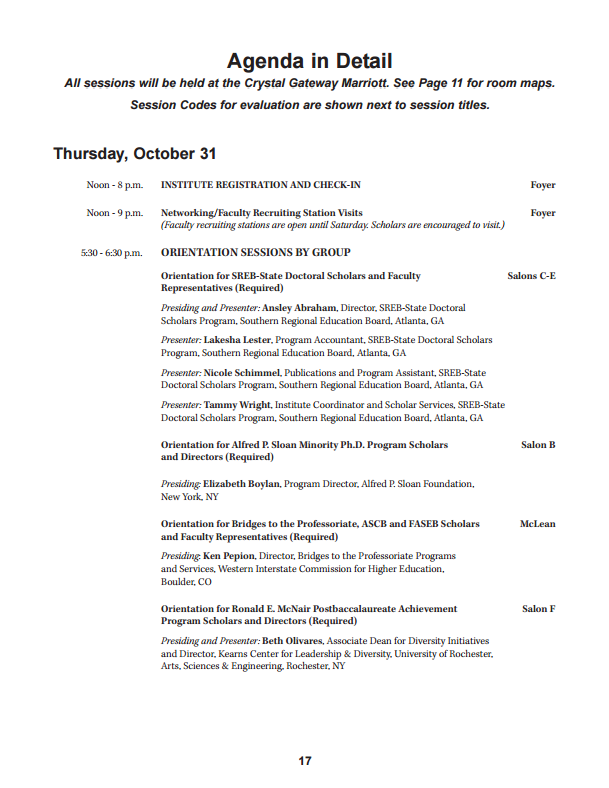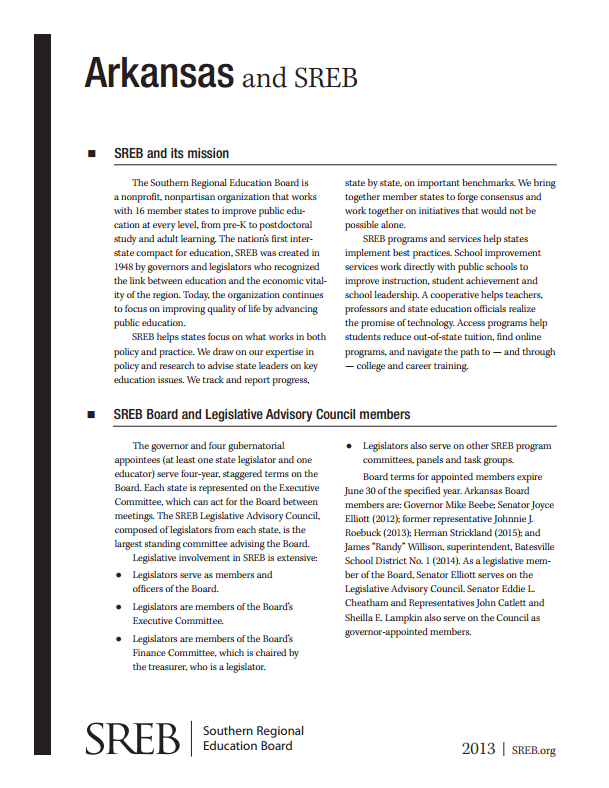 The Southern Regional Education Board is a nonprofit, nonpartisan organization that works with 16 member states to improve public education at every level, from pre-K to postdoctoral study and adult learning. The nation's first interstate compact for education, SREB was created in 1948 by governors and legislators who recognized the link between education and the economic vitality of the region. Today, the organization continues to focus on improving quality of life by advancing public education.