Search: Topic: Community Colleges
9 results
Results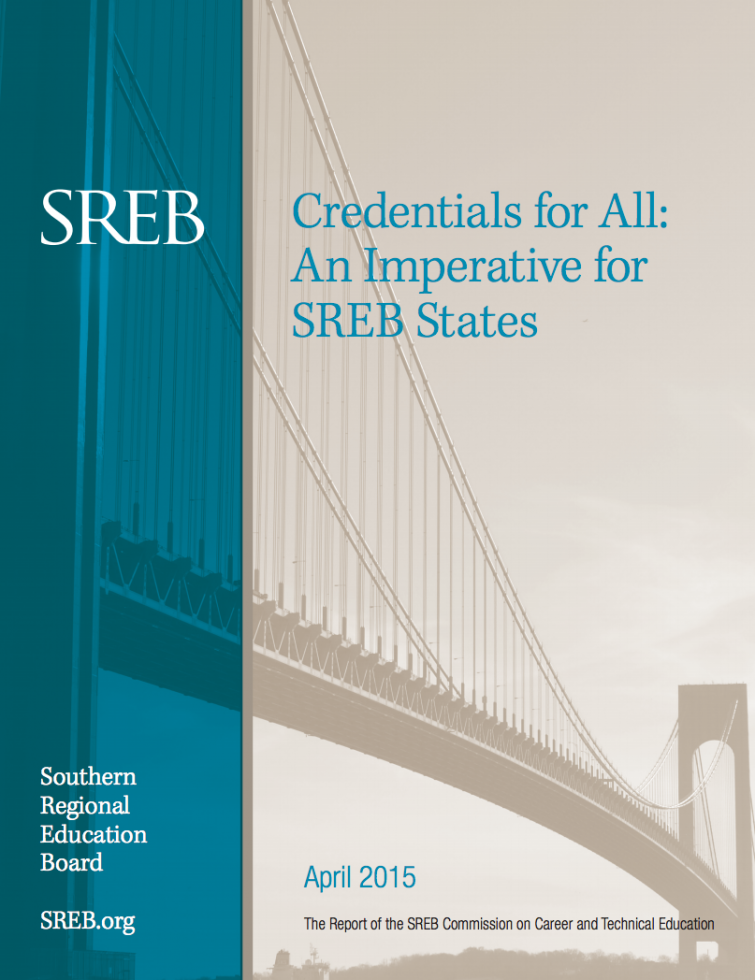 SREB's Commission on Career and Technical Education offered eight actions states can take to build rigorous, relevant career pathways. Supported by policies and practices described in the report, these actions can help states increase the percentage of young adults earning valuable industry and postsecondary credentials.
Part-time college students made up 38 percent of undergraduates in SREB states by 2013. Many part-time students work to pay their living expenses as well as tuition, and the more hours they work, the longer it takes them to finish, on average. Part-timers are eligible for less financial aid, and they tend to file later, missing early deadlines.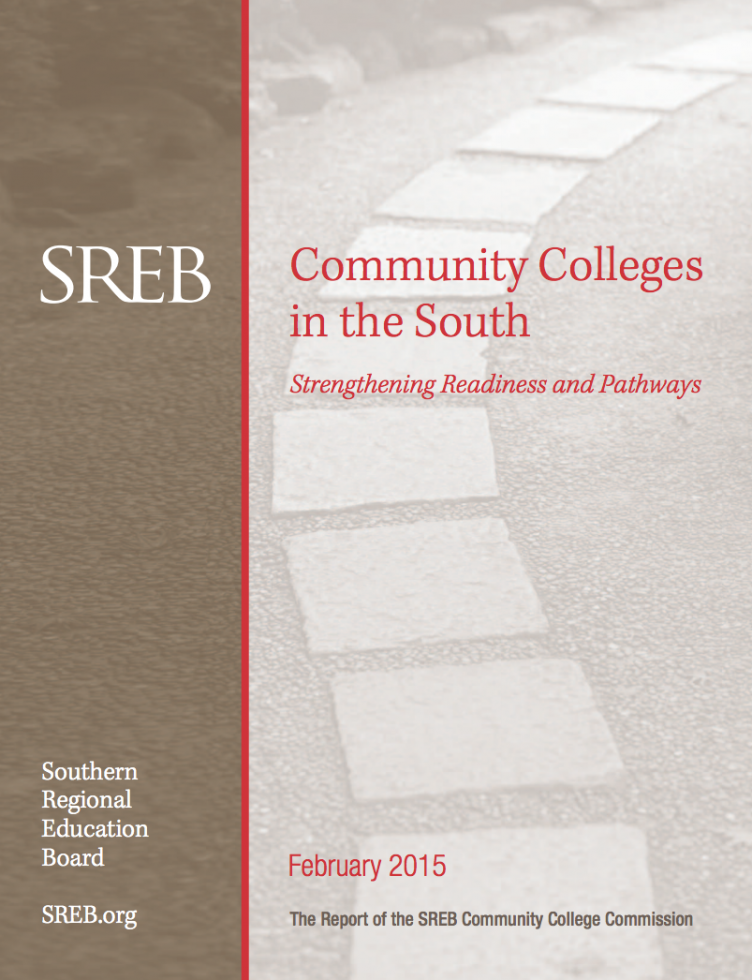 The full report of SREB's Community College Commission offers 21 recommendations for states and community colleges. It presents findings on readiness, placement, math standards and structurally guided pathways to help students clearly see entry, exit and re-entry points to continue their education. Recommendations ask states to commit increased funding and hold colleges accountable for improving student services and completion. The goal: increase college access and success so more students earn postsecondary credentials and enter careers in demand in their communities.
The Southern Regional Education Board's Community College Commission convened this week in Atlanta, charged with recommending ways to strengthen the role of community and technical colleges in raising educational attainment in Southern states.
Community colleges enroll almost half of U.S. undergrads. To help states increase college completion, SREB serves states with data for two-year institutions, policy recommendations, and programs to smooth the transition from high school.