Search: Topic: College Completion
Results 1 - 10 of 21
Results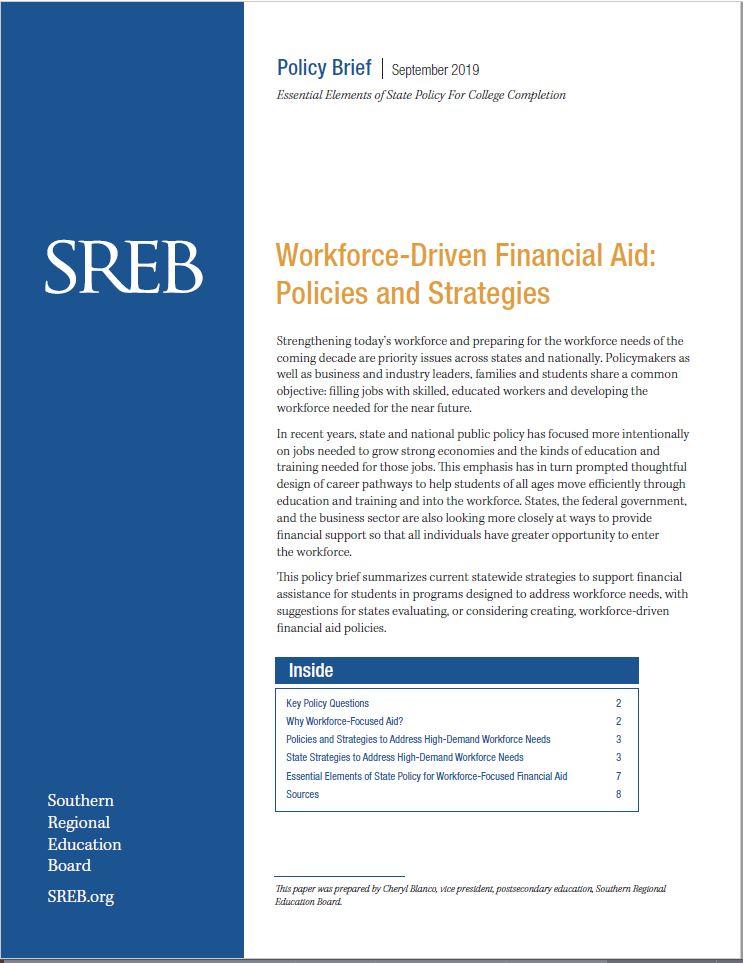 The rapidly evolving workplace has created a shortage of skilled and educated workers in many fields, leaving essential jobs unfilled and millions of adults unqualified for them. This policy brief summarizes statewide strategies to support financial assistance for students in programs designed to address workforce needs. It includes suggestions for states that are evaluating, or considering creating, workforce-driven financial aid policies.
State
2017
Attainment Level
Goal
By
Alabama
40%
Add 500,000
highly skilled
employees
2025
Arkansas
41.5%
60%
2025
Delaware
42.4%
none
none
Florida
49%
55%
2025
Georgia
49.6%
60%
2025
Kentucky
45.5%
60%
2030
Louisiana
44.2%
60%
2030
Maryland
51.4%
55%
2025
Mississippi
40.9%
Reach the national
attainment level
average
2025
North Carolina
49%
2 million North Carolinians
age 25 to 44 have earned
a degree or credential
2030
Oklahoma
42.8%
70%
2025
South Carolina
43.7%
60%
2025
Tennessee
42.7%
55%
2025
Texas
43%
60% of adults
ages 25-34
2030
Virginia
53.9%
70%
2030
West Virginia
36.4%
60%
2030
Creating jobs is a top priority in Southern states, and a better-educated workforce is an important strategy. Helping states with policy and practice to improve postsecondary completion is central to SREB's mission.
Many good jobs require some postsecondary education or training with a certificate or associate degree but not a bachelor's degree. Already, most states need more workers at this level. From 1991 to 2015, a loss in blue-collar non-bachelor's degree good jobs in SREB states was often offset by an increase in skilled-services good jobs for workers without bachelor's degrees.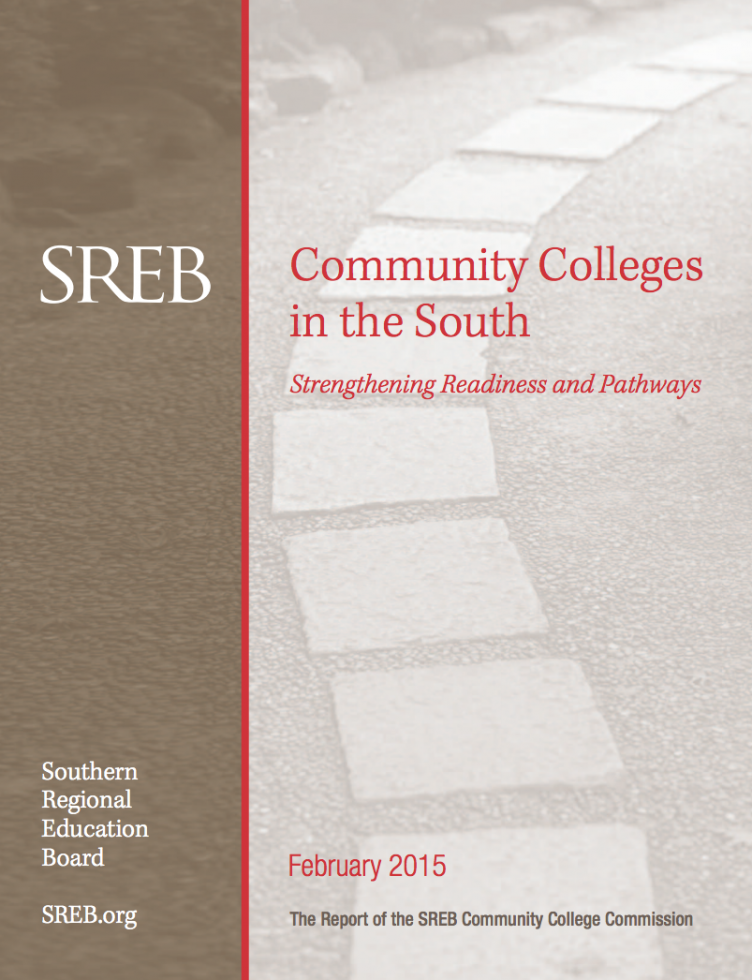 The full report of SREB's Community College Commission offers 21 recommendations for states and community colleges. It presents findings on readiness, placement, math standards and structurally guided pathways to help students clearly see entry, exit and re-entry points to continue their education. Recommendations ask states to commit increased funding and hold colleges accountable for improving student services and completion. The goal: increase college access and success so more students earn postsecondary credentials and enter careers in demand in their communities.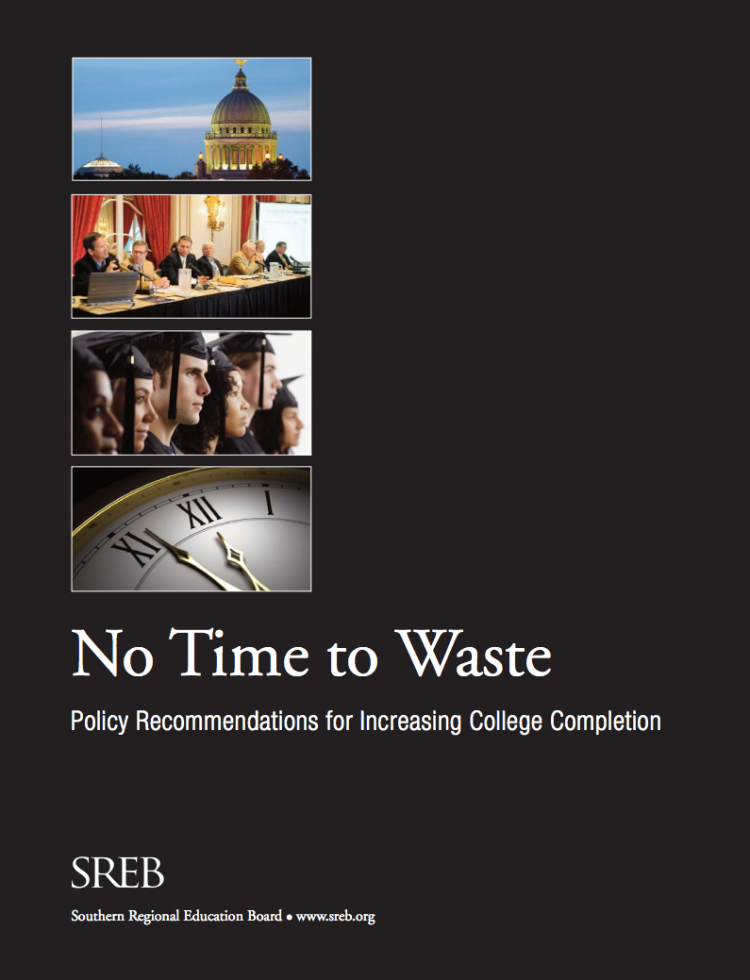 States need to place a major focus on increasing the numbers of students who complete college degrees and career certificates toward the goal of having 60 percent of working-age adults earning some type of high-quality credential by the year 2025, a major new report and set of recommendations from the Southern Regional Education Board urges.
States that want to use the way they fund higher education to increase college completion should clearly define their statewide goals, funding sources and measures, emphasizing number of graduates over graduation rates, says a new policy brief from the Southern Regional Education Board.
An interstate cooperative that strives to increase high school graduation rates, broaden access to education beyond high school, and boost postsecondary degree completion — particularly for those who would be the first in their families to enroll. Go Alliance research and services focus on college access policy as well as campaigns and programs to motivate and help students prepare for postsecondary education.