Search: Topics
Results 21 - 30 of 599
Results
These profiles look at policies that affect students as they make their way from middle grades to high school graduation and into college and careers.
Read analysis of regional trends >
Explore and compare SREB-state policies for postsecondary readiness with the tools below.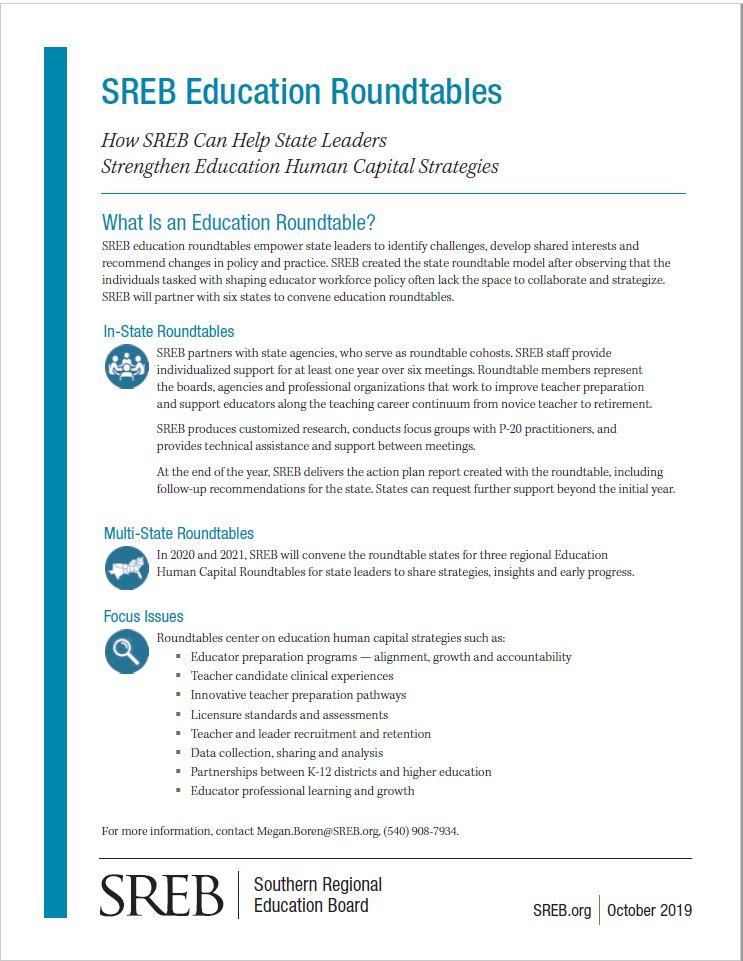 SREB education roundtables empower state leaders to identify challenges, develop shared interests and recommend changes in policy and practice. This handout outlines how the roundtables work and lists areas of focus.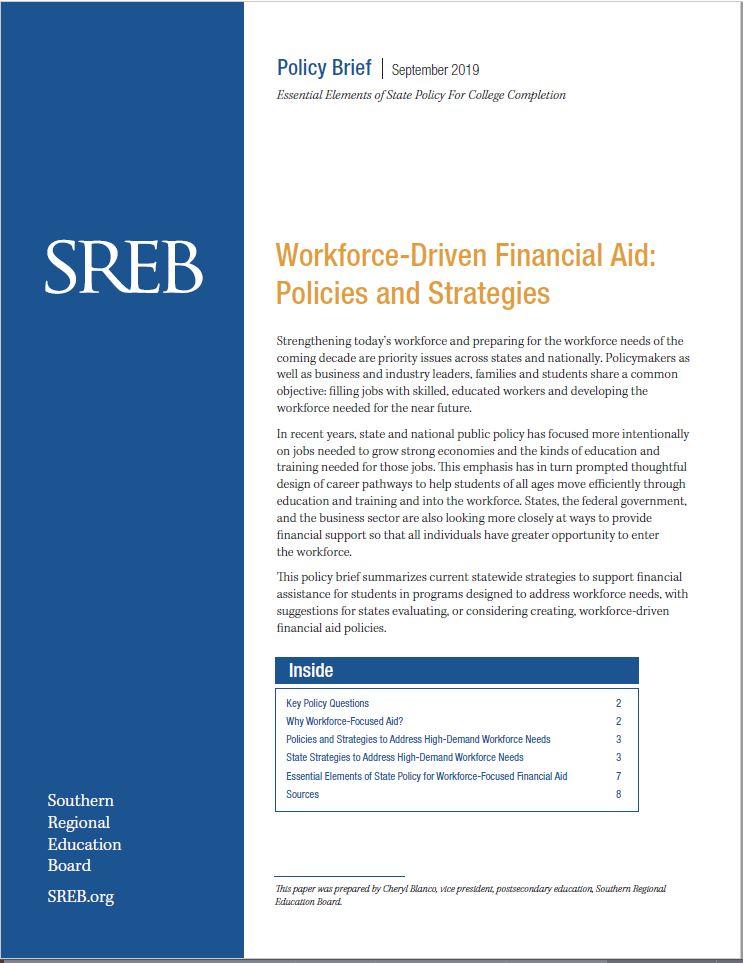 The rapidly evolving workplace has created a shortage of skilled and educated workers in many fields, leaving essential jobs unfilled and millions of adults unqualified for them. This policy brief summarizes statewide strategies to support financial assistance for students in programs designed to address workforce needs. It includes suggestions for states that are evaluating, or considering creating, workforce-driven financial aid policies.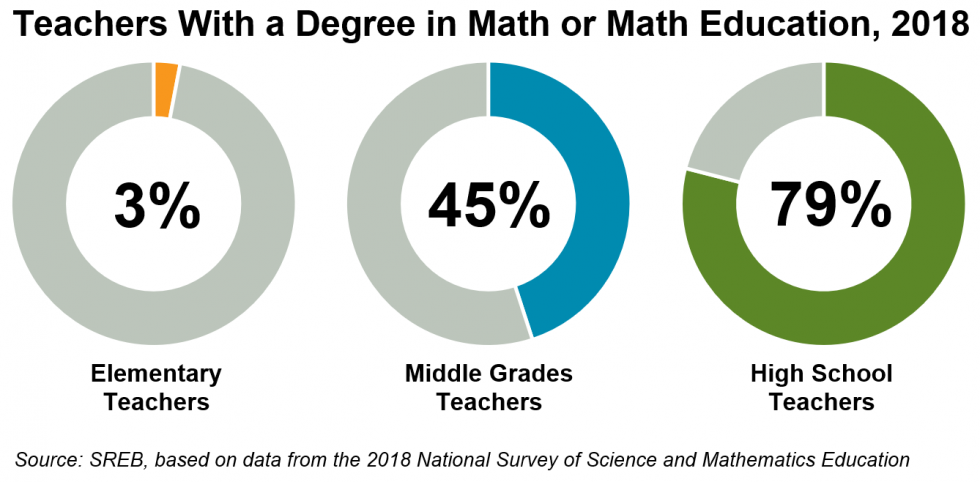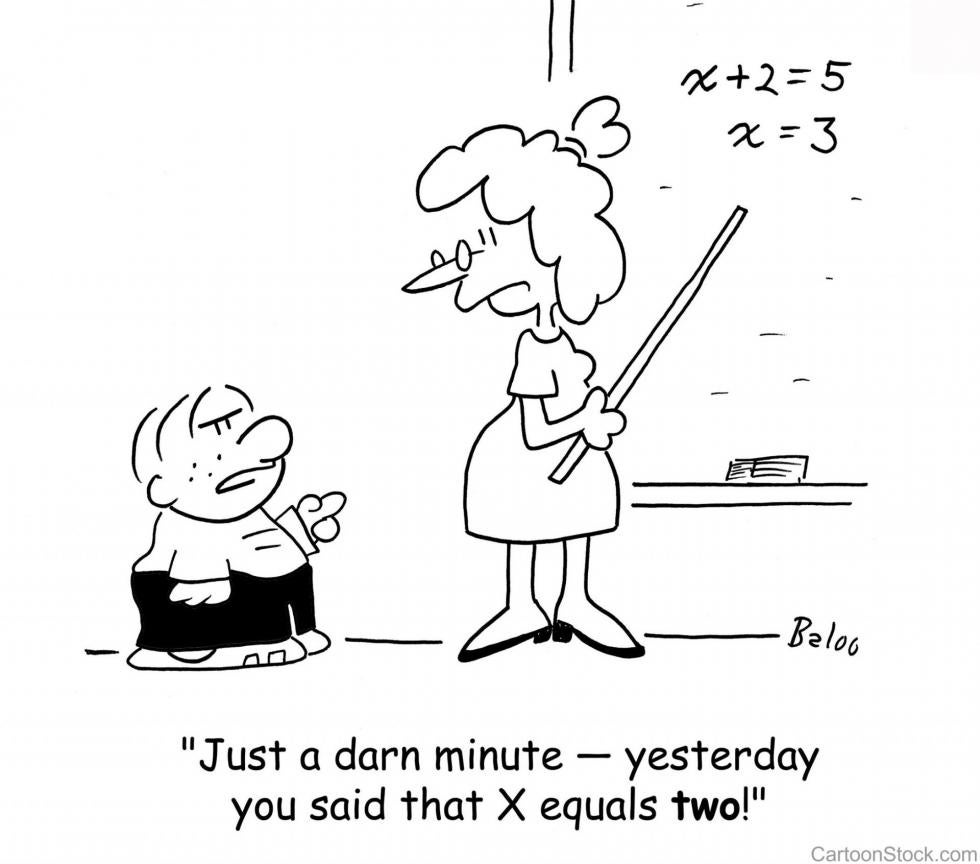 It's no secret that aspiring teachers with strong math backgrounds tend to be drawn toward the secondary grades, where they can just teach math. In fact, results of the 2018 National Survey of Science and Math Education showed that just 3 percent of elementary teachers surveyed held a degree in mathematics or math education, compared with 45 percent of middle grades math teachers and 79 percent of high school math teachers.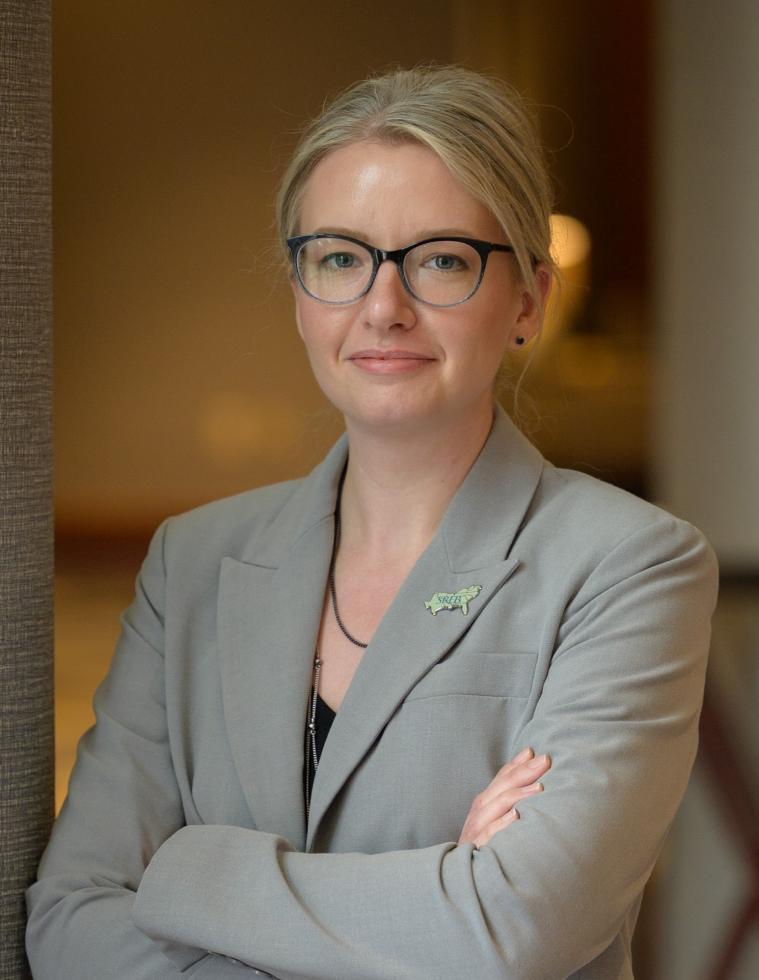 Megan Boren joined the Southern Regional Education Board in 2010. She currently serves as a program specialist focusing on educator human capital strategies policy research, implementation and state technical assistance. From late 2014 to early 2019, Megan was a member of SREB's educator effectiveness team, leading the technical assistance state grants, state progress monitoring and community of practice projects. She also worked on college completion and college-readiness policy and research and led the SREB Readiness Courses initiative.
Jeanne Glover, math specialist at the Jonesboro Public Schools district in Jonesboro, Arkansas, was trained in the Mathematics Design Collaborative during the 2013-14 school year with SREB math consultant Amanda Merritt. Glover believes the MDC tools fit well with her K-12 mathematics vision for the district.
So Debbie Blankenship, math teacher at Douglas MacArthur Junior High School, joined two other district teachers for initial MDC training in May 2014.
OPEN 2019 FACT BOOK TABLE 42 IN EXCEL
What's in this file?
Credit-hours, contact hours, High school students, United States, West, Midwest, Northeast, Alabama, Arkansas, Delaware, Florida, Georgia, Kentucky, Louisiana, Maryland, Mississippi, North Carolina, Oklahoma, South Carolina, Tennessee, Texas, Virginia, West Virginia, 2007-08, 2008-09, 2009-10, 2010-11, 2011-12, 2012-13, 2013-14, 2014-15, 2015-16, 2016-17, 2017-18.