Search: Topics
Results 51 - 60 of 599
Results
Dual enrollment options have not reached their potential for all students, especially for students of color, low-income students and those in rural areas, according to U.S. and state studies. Keeping dual enrollment affordable is one essential strategy.

SREB's Dual Enrollment Initiative is working with states to find effective solutions to dual enrollment concerns such as cost and equity. The project is exploring how dual enrollment can:
make college more affordable for students from a wide range of income groups
provide quality educational experiences for students from all geographic areas and racial and ethnic backgrounds
help states meet their educational attainment and workforce goals
A multi-year project to help states tackle tough issues surrounding dual enrollment, including cost and equity.
Earning college credit in high school can make college more affordable for families and states. Dual enrollment and other accelerated options can also help prepare high school students for the rigor of careers and the campus environment. Readiness, affordability and time to degree are central components of postsecondary completion and state goals to improve educational attainment.
SREB publishes data and state policy on dual enrollment and brings together policymakers from many arenas to address issues such as cost, equity and funding.
The SREB Dual Enrollment Advisory Panel helps SREB define issues to study, identify promising practices and develop recommendations.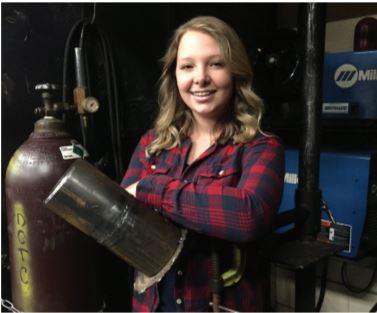 "Some of our students have never set foot on a college campus," says Jonathan Phillips, director of the DeKalb County Technology Center in Rainsville, Alabama.
That's a point of pride at DCTC. Although the center is known for providing quality career and technical education courses and industry credentials, it also offers academic courses that satisfy graduation requirements and dual enrollment courses that put students on the fast track to credential and degree attainment.