Search: Education Level: Middle Grades
Results 1 - 10 of 16
Results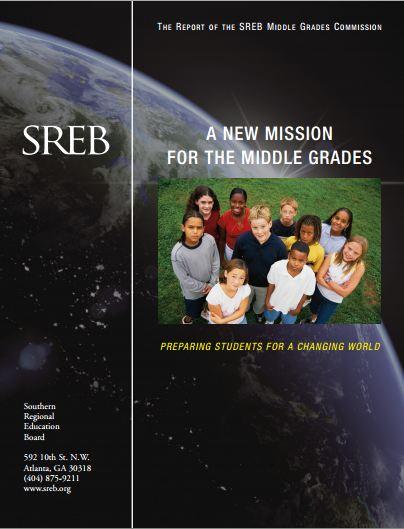 Report of the SREB Middle Grades Commission
The report of the SREB Middle Grades Commission issues an urgent call for states to improve achievement in the middle grades so students are ready for success in rigorous high school courses and better prepared to graduate and proceed to college or technical training. A New Mission for the Middle Grades offers a comprehensive roadmap for change,
The role of the administrator — attending professional development sessions with teachers and principals and participating in classroom observations and coaching visits — is critical to the successful implementation of the Mathematics Design Collaborative. To support teachers, leadership must understand math achievement gaps in students and the classroom process that teachers are taught to address the gaps.
The purpose of a technical assistance visit is to help school leaders and teachers take stock of where they are and where they want to go in school improvement. A technical assistance visit is not evaluative; rather, it represents efforts by the visiting team and the school to improve student learning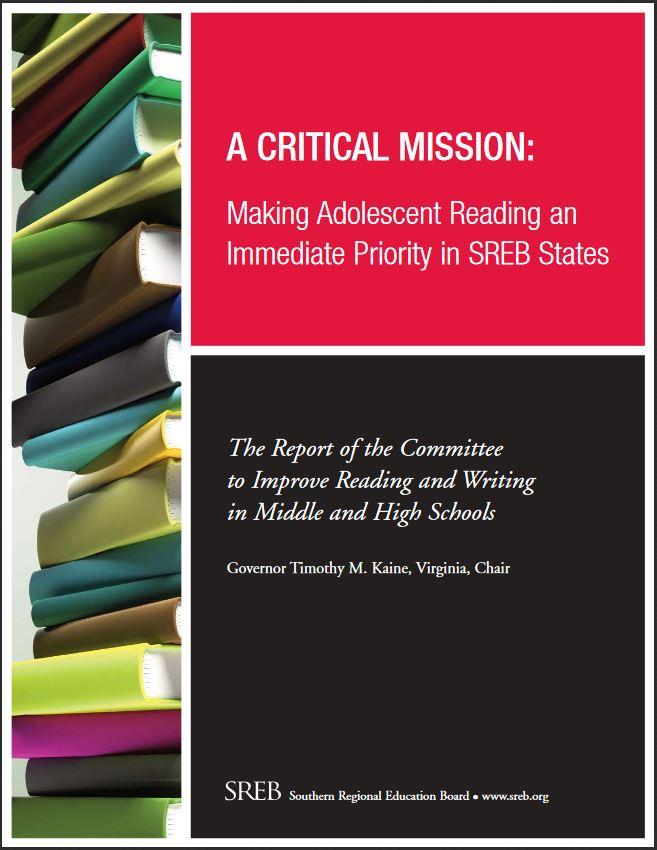 Report of the Committee to Improve Reading and Writing in Middle and High Schools
Nationwide, students in the middle grades and high school are failing to develop the reading and writing skills they need in order to meet higher academic standards. This major SREB report on adolescent literacy discusses the urgency of the problem in depth and presents specific solutions for SREB states based on the recommendations of the SREB Committee to Improve Reading and Writing in Middle and High Schools, chaired by Governor Tim Kaine of Virginia, the SREB Board chair. The report includes a message from SREB President Dave Spence and status reports on recent state actions on the issue.
Katrina Zimmerman is a science and technology teacher at Turrentine Middle School in Burlington, North Carolina. Zimmerman spearheads STEM (science, technology, engineering and math) at her school and is creating a whole new curriculum for it. She began using the Literacy Design Collaborative (LDC) strategies in February 2015, adding it as a curriculum tool for her classroom.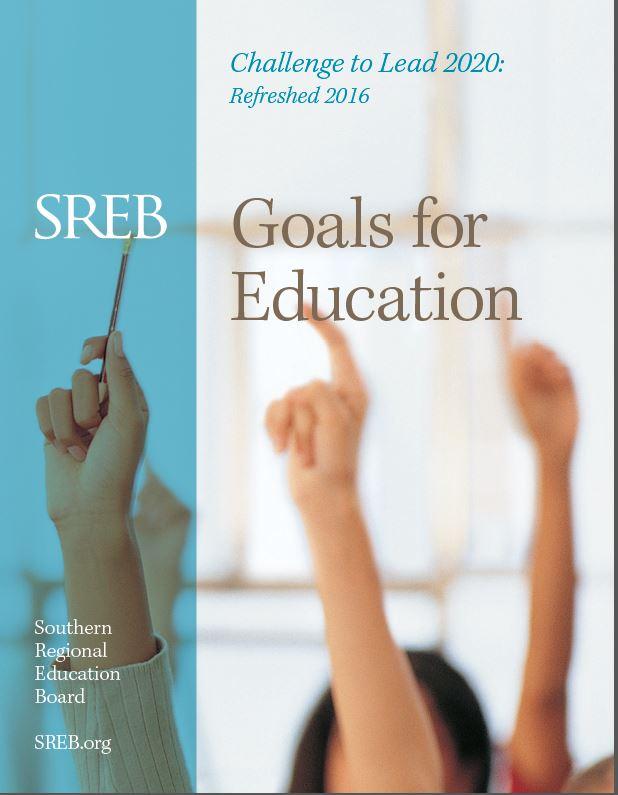 Challenge to Lead 2020 Goals for Education: Refreshed 2020 offers six critical goals. They were designed to help SREB state leaders connect measures of student achievement to essential state policies. Each goal includes background information and the steps states need to take to meet each goal in the years ahead.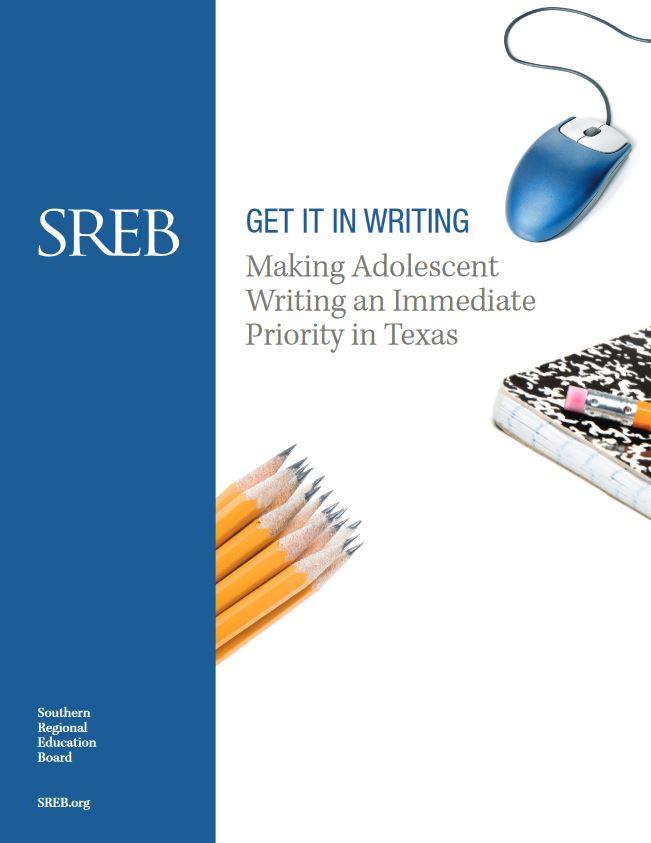 A call to action for Texas middle grades and high schools to make writing instruction a priority. Writing is an essential tool for learning academic content in any discipline. Get It in Writing summarizes the status of writing instruction and learning, outlines challenges to progress and lists valuable resources, including "Elements of Effective Adolescent Writing Instruction."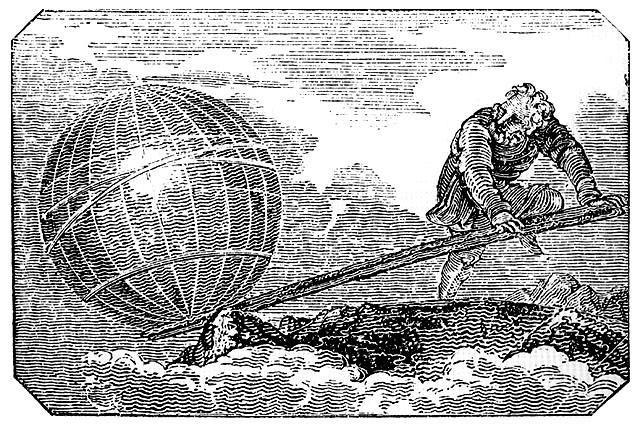 Pinellas Park Middle School is about as challenging a school as you can find in Florida. The state has assigned it a grade of D for the past several years. All of its students receive free lunch. Twenty-three percent of its students have already been in some form of drop-out prevention program prior to enrolling at Pinellas Park.