Search: Education Level
Results 21 - 30 of 101
Results
SREB's Math Ready course for the senior year of high school is designed to prepare students who aren't yet ready for college math. This flier presents a quick overview of the eight units in the course.
Part-time college students made up 38 percent of undergraduates in SREB states by 2013. Many part-time students work to pay their living expenses as well as tuition, and the more hours they work, the longer it takes them to finish, on average. Part-timers are eligible for less financial aid, and they tend to file later, missing early deadlines.

The purpose of a technical assistance visit is to help school leaders and teachers take stock of where they are and where they want to go in school improvement. A technical assistance visit is not evaluative; rather, it represents efforts by the visiting team and the school to improve student learning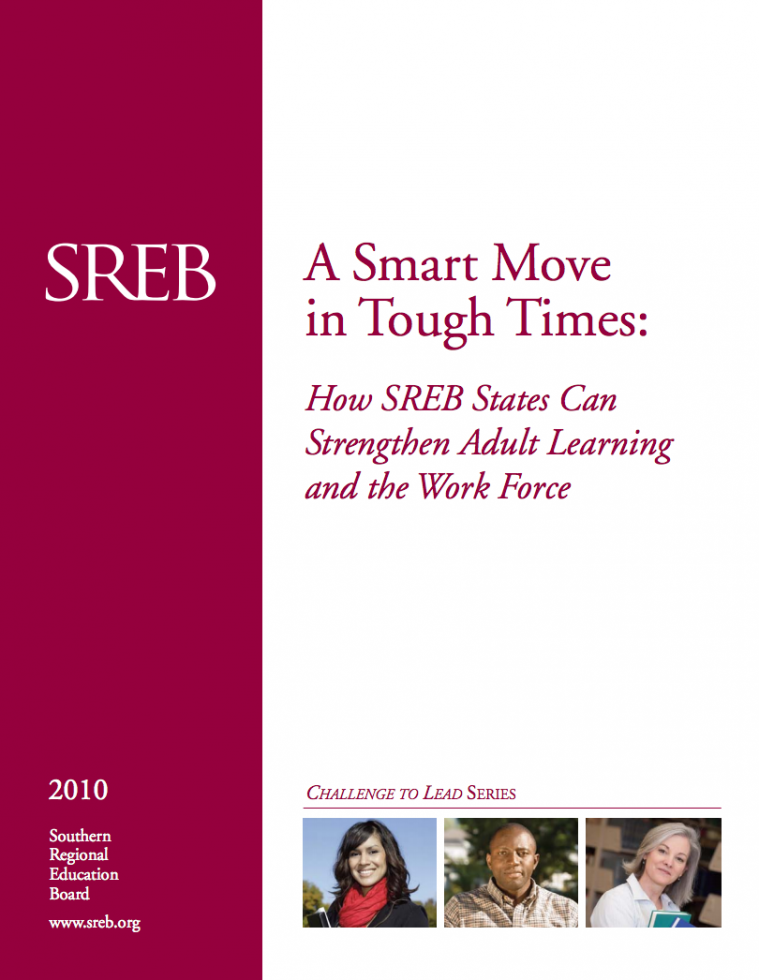 This report, part of the Challenge to Lead education goals series, examines the impact of an undereducated workforce and calls for making adult learning programs a priority across the SREB region especially during the current recession.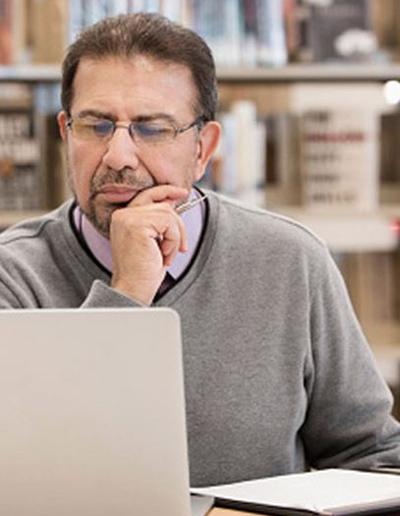 It's never too late to earn a credential, finish a degree, or add new skills. Students of any age improve their quality of life with more education, and communities prosper with a well-educated workforce.
Challenge 2020 Goal
Increasing percentages of adults without high school or postsecondary credentials will pursue opportunities to earn them.
Track your state's progress toward this goal in SREB's State Progress Reports.​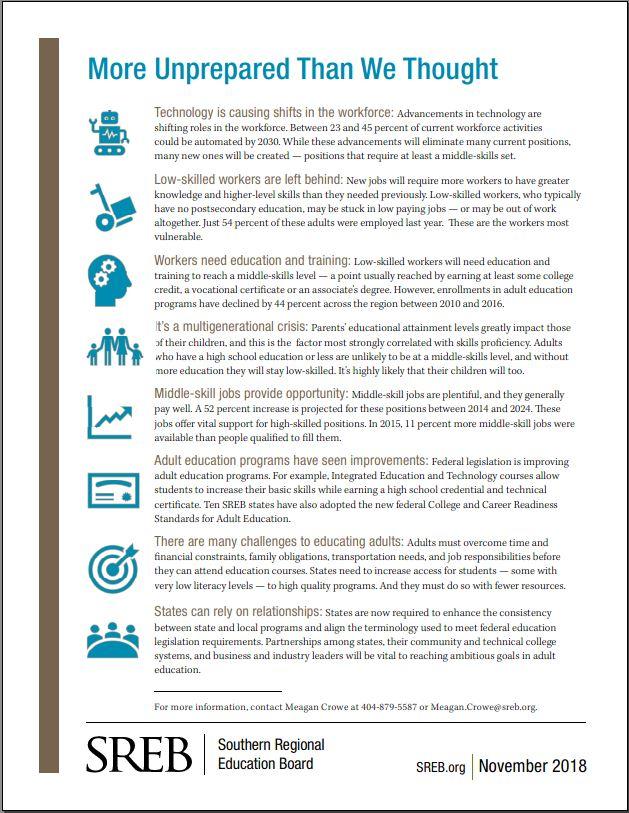 Low-skilled workers are being left behind as technology shifts the workforce toward the middle-skills level. Educators and policymakers will need to reach these adults with education and training to fill plentiful, well-paying middle-skill jobs in their states. This fact sheet summarizes trends and state policy concerns.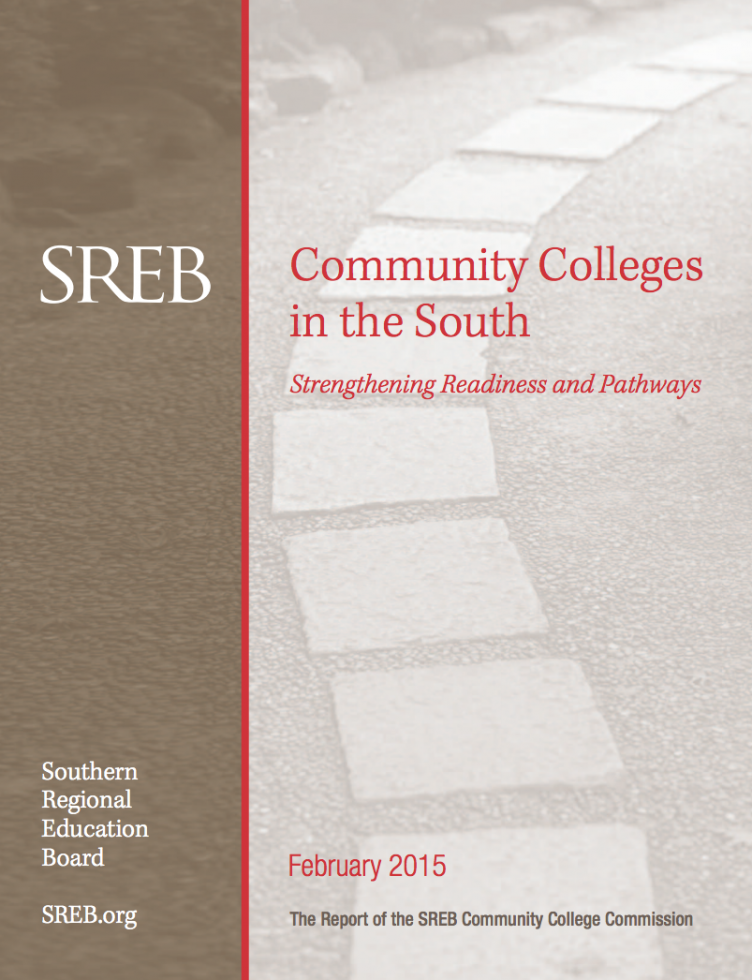 The full report of SREB's Community College Commission offers 21 recommendations for states and community colleges. It presents findings on readiness, placement, math standards and structurally guided pathways to help students clearly see entry, exit and re-entry points to continue their education. Recommendations ask states to commit increased funding and hold colleges accountable for improving student services and completion. The goal: increase college access and success so more students earn postsecondary credentials and enter careers in demand in their communities.
Beginning the Bachelor of Science in Nursing in High School: How Kentucky Created a 120-Credit Hour Nursing Career Pathway describes how SREB spent a year working with a coalition of Kentucky educators and health-care employers to develop a seamless sequence of courses and credentials that help students transition from high school to community and technical college programs, the BSN and employment as nursing assistants, licensed practical nurses (LPNs) and registered nurses (RNs).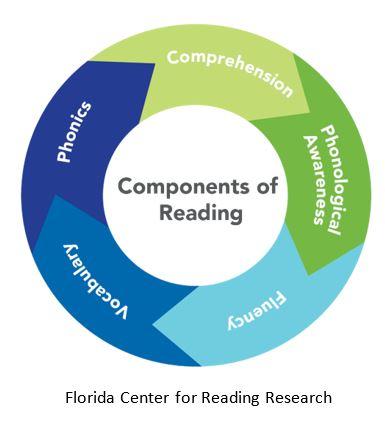 Reading is the foundation for learning.
The research is clear: Students who are not reading proficiently by the end of third grade are much more likely to face poor academic outcomes. For this reason alone, we know it is incredibly important that children learn to read well early in elementary school and continue to build on those reading skills throughout the rest of school.