Search: Education Level
Results 81 - 90 of 101
Results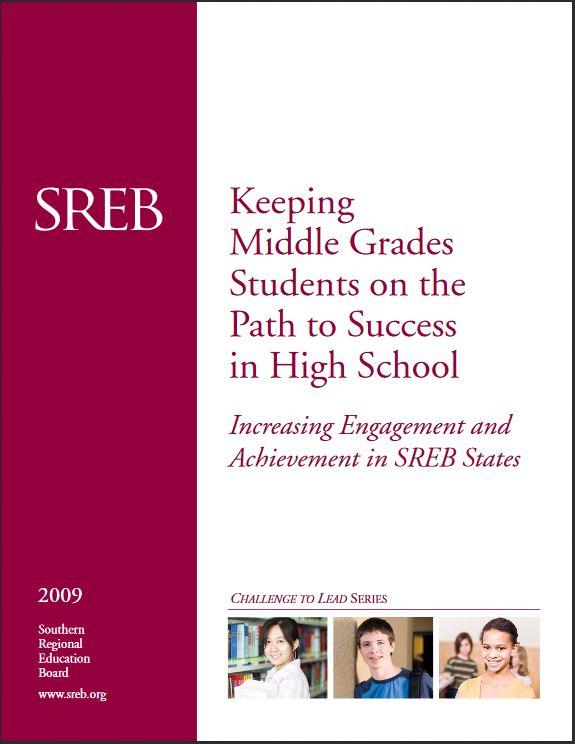 This report, part of the Challenge to Lead education goals series, documents the stall of progress in middle grades reading and math achievement. It analyzes results on state assessments and the National Assessment of Education Progress (NAEP) and indicates steps that will help states regain progress in achievement. It also lays out five specific strategies states can use to keep middle grades students on the path to success — from building a better- aligned sequence of math courses, to increasing professional development for middle grades teachers.
The SREB-State Data Exchange has designed new measures on college completion in recent years — and collected and reported data based on these measures. This Research Brief introduces the latest new measures, distinguishes them from graduation rate measures, and reports the first results on time-to-degree and credits-to-degree in the SREB region. It also provides information on the characteristics of graduates, focusing primarily on their beginning status at the institutions from which they graduated.
Over the past decade, SREB state policy-makers have focused on actions to reduce dropout rates and increase high school graduation rates. Some policymakers have suggested that raising their state's compulsory attendance age (often called the dropout age) to require students to stay in school until age 17 or 18 is an important step.
This innovative SREB program combines the tuition benefits of the Academic Common Market with the distance learning capacity of the Electronic Campus. This initiative makes selected programs available at in-state tuition and through distance learning.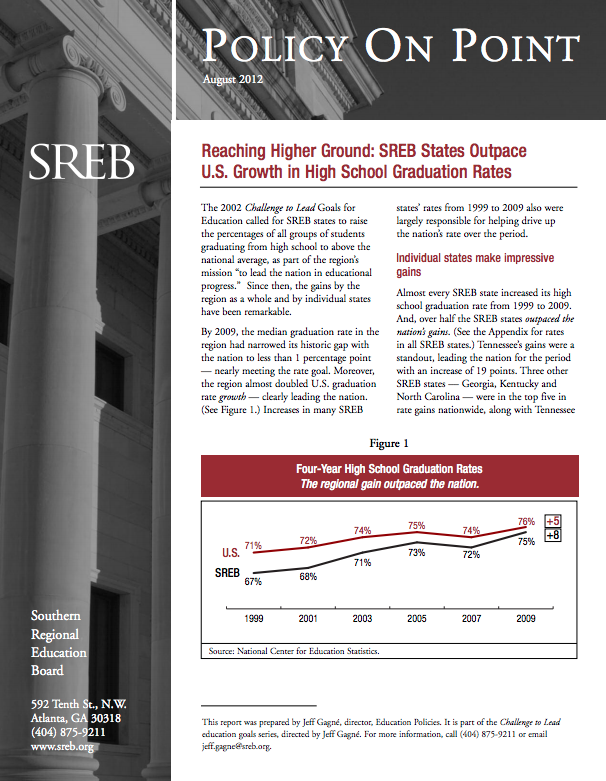 The 2002 Challenge to Lead Goals for Education called for SREB states to raise the percentages of all groups of students graduating from high school to above the national average, as part of the region's mission "to lead the nation in educational progress." Detailed in this SREB Policy on Point report, the gains made by the region as a whole and by individual states since that time have been remarkable. Almost every SREB state increased its high school graduation rate from 1999 to 2009, and more than half outpaced the nation's gains.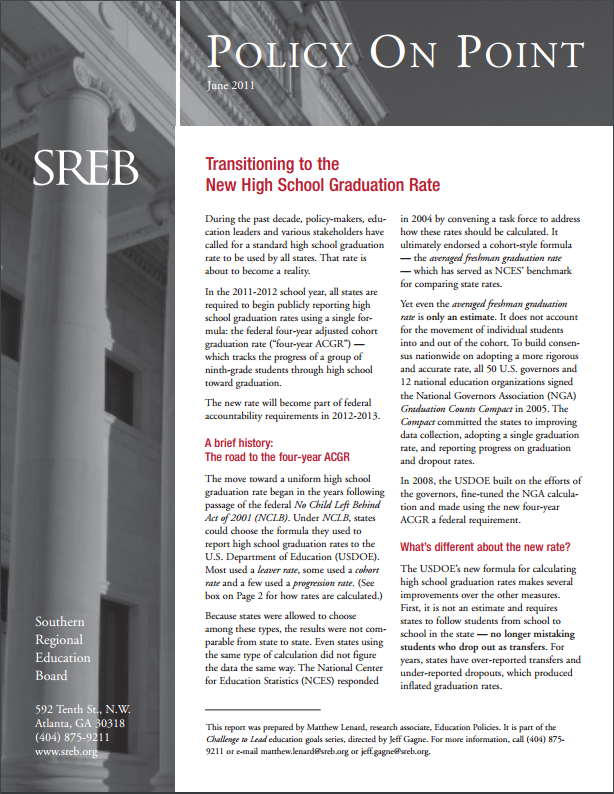 For nearly a decade, states have had flexibility in collecting and reporting graduation rate data for state and federal accountability purposes. But in 2008, the U.S. Department of Education issued new guidelines that require all states to report a new rate – the four-year adjusted cohort graduation rate - beginning in the 2011-2012 school year.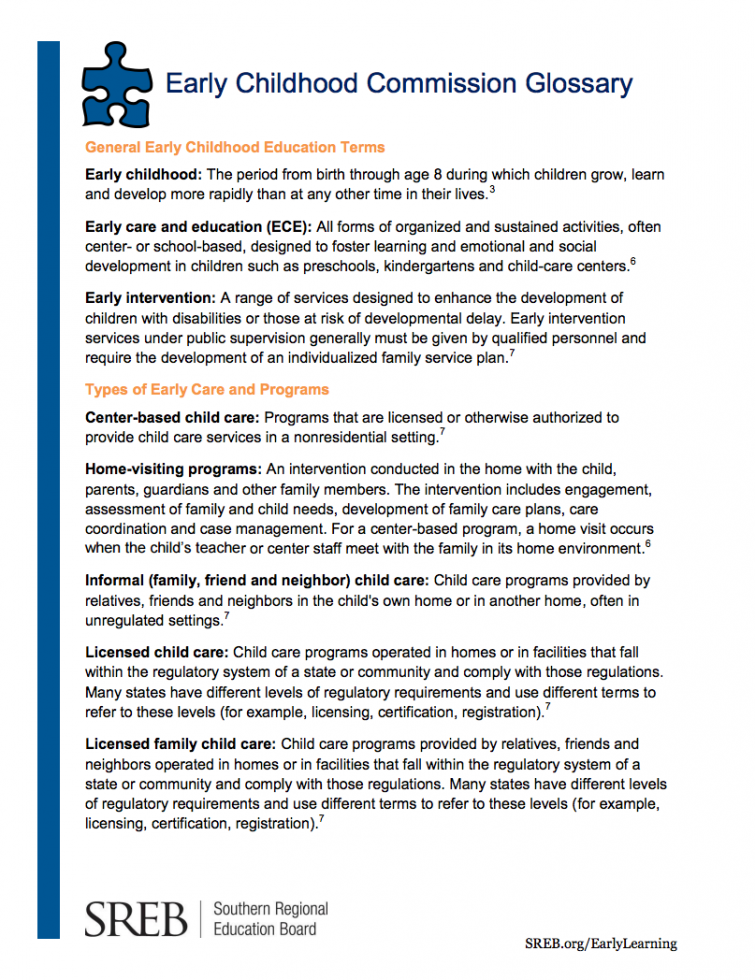 Glossary of terms related to early childhood education, pre-K and child care. Includes key early childhood organizations, types of programs, and terms related to quality, accountability and assessment, statewide alignment, federal programs and funding sources, teacher quality, and family engagement strategies, plus sources. Compiled by SREB staff for SREB's Early Childhood Commission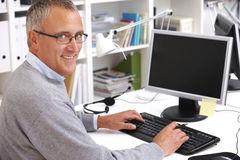 Identify the target audiences that must be convinced to support the campaign you envision.