Search: Home, 2016
8 results
Results

Making Schools Work Conference
Annual conference, formerly known as the High Schools That Work Staff Development Conference, for K-12 teachers, counselors, principals, technology center directors and state and district education agency personnel.
Arkansas attendees at the July 2018 conference: 27
College- and Career-Readiness Standards Networking Conference
Conference that focuses on literacy and mathematics tools and strategies. Teams of educators and school leaders explore disciplinary literacy strategies and formative assessment lessons that engage students in math.
Arkansas attendees at the July 2018 conference: 4
Learning-Centered Leadership Program
Leadership preparation program that develops current or aspiring principals' capacity to serve as effective instructional leaders who understand how to use data to locate and close gaps.
Arkansas attendees at the 2018 Annual Leadership Forum: 2
National Technology Centers That Work Leaders Forum
Forum for state and local career and technical education leaders to discuss the role of full- and shared-time technology centers. Teams of center and school leaders, teachers and education and industry partners build action plans.
Arkansas attendees at the 2019 National TCTW Leaders Forum: 1
What actions can states take to improve the formal preparation of new teachers and create feedback systems for continuous improvement?
Use these interactive reports on school accountability plans in 16 states.
SREB Insights is a user-friendly way to navigate complex education topics and inform decisions and practice.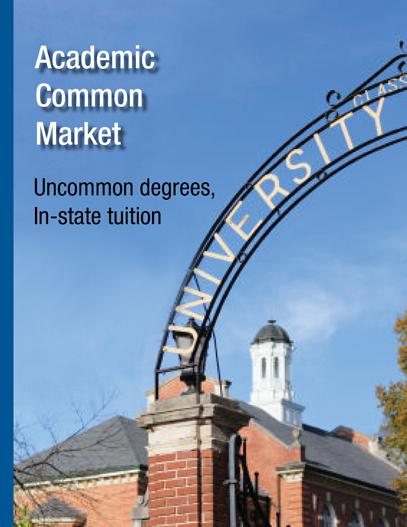 Pay in-state tuition rates at an out-of-state college.
The SREB Academic Common Market is a tuition-savings program for college students in SREB states who want to pursue degrees not offered in their states. More than 1,900 programs are available.
Students benefit by being able to enroll in uncommon degree programs – at in-state tuition rates.
States benefit by avoiding duplication of specialized degrees offered in neighboring states.
Colleges benefit by filling capacity to serve additional students.
What policy changes have the potential to help families afford postsecondary education and boost college completion?