Search: State: Kentucky
Results 1 - 10 of 31
Results
SREB works with Kentucky policymakers, colleges and schools to help them improve education. From this page, find independent, accurate data, reliable best practices and ways to share scarce resources — plus details on how Kentucky uses SREB's targeted programs and services.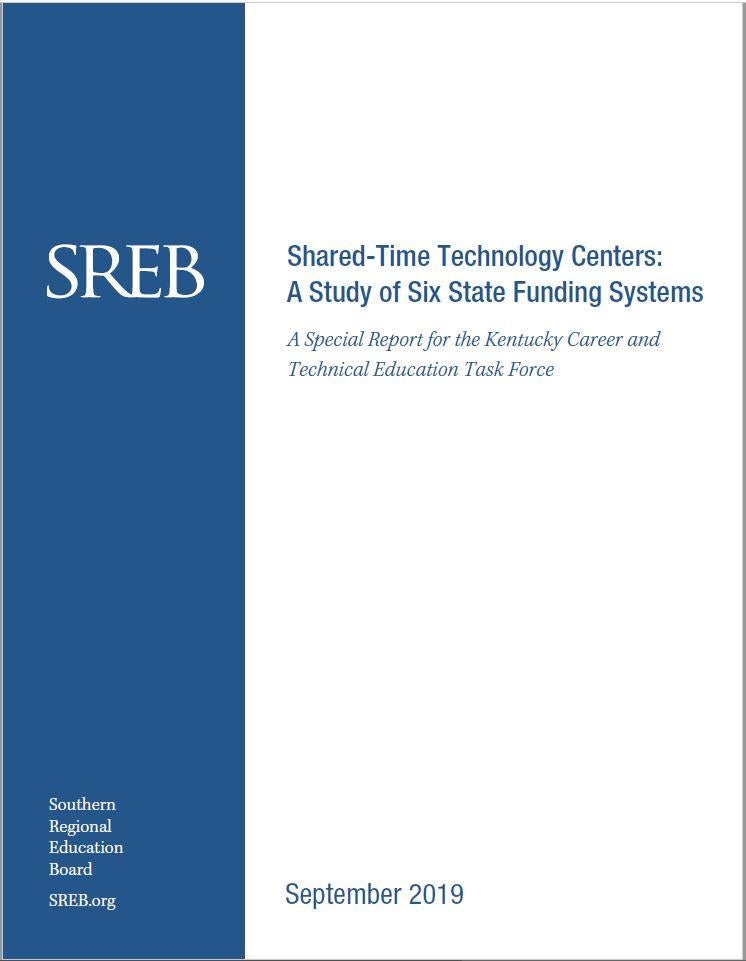 Students need learning experiences connected with the world of work to equip them to enter the workforce and secure good jobs. This report provides an overview of funding for career and technical education and a detailed look at CTE funding models in Arkansas, Indiana, Ohio, Oklahoma, South Carolina and West Virginia. Produced by SREB for the Kentucky Career and Technical Education Task Force, it also offers considerations for actions to improve CTE.
The role of the administrator — attending professional development sessions with teachers and principals and participating in classroom observations and coaching visits — is critical to the successful implementation of the Mathematics Design Collaborative. To support teachers, leadership must understand math achievement gaps in students and the classroom process that teachers are taught to address the gaps.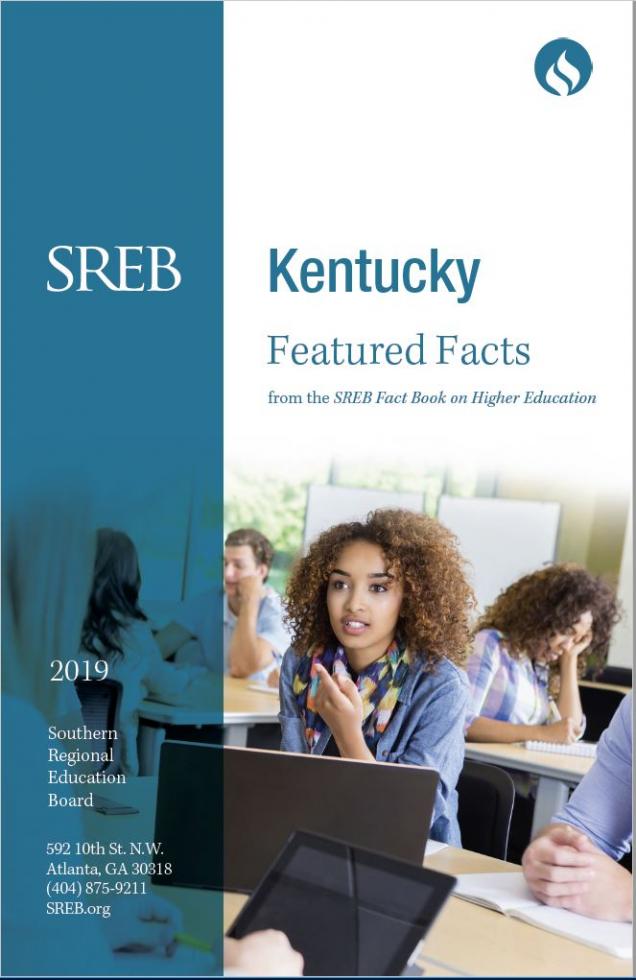 Kentucky-specific data on population, demographic, education attainment, enrollment, graduation rates, workforce, tuition, debt, funding, faculty salaries and more.
State Representative John "Bam" Carney of Kentucky was elected chair of SREB's Legislative Advisory Council at the group's annual meeting in Louisville this month. State Representative Patricia Smith of Louisiana was chosen as vice chair.

Three Kentucky schools get results using Literacy Design Collaborative.
LAC officers are Senator Millar of Georgia and Representative Carney of Kentucky
Atlanta, Georgia — June 26, 2018 — Governor John Bel Edwards of Louisiana was re-elected to serve another one-year term as chair of the Southern Regional Education Board. He was re-elected at the organization's annual meeting in Boca Raton, Florida, on Sunday.

Making Schools Work Conference
Annual conference, formerly known as the High Schools That Work Staff Development Conference, for K-12 teachers, counselors, principals, technology center directors and state and district education agency personnel.
Kentucky attendees at the July 2018 conference: 28
College- and Career-Readiness Standards Networking Conference
Conference that focuses on literacy and mathematics tools and strategies. Teams of educators and school leaders explore disciplinary literacy strategies and formative assessment lessons that engage students in math.
Kentucky attendees at the July 2018 conference: 26
Teaching to Lead
Teacher preparation program that helps professionals from business and industry become career and technical education teachers. Intensive professional development and coaching supports teachers in planning instruction, engaging students, managing classrooms and designing standards-driven assignments.
Kentucky is receiving SREB support in 2018-19 for a statewide CTE teacher preparation program using T2L. Kentucky teachers participating in T2L will earn up to 12 hours college credit.