Search: Programs & Services, 2018
Results 1 - 10 of 160
Results
The regional reciprocity agreement associated with SREB's Electronic Campus Regional Reciprocity Agreement (SECRRA) dissolved June 30, 2017. Courses and programs listed on the Electronic Campus that students completed by June 30, 2017, through SECRRA, benefited from the reciprocity agreement of SECRRA. Courses and programs that students began after June 30, 2017, were not covered by SECRRA-based agreements.
Application materials will be available beginning January 10, 2020. The deadline to apply is 11:59 p.m. EST on March 31.
Application is only available online.
Next Meeting Dates and Business
SREB SARA RSC
June 2-3, 2020

SREB SARA RSC
October 2020

AC Marriott Hotel

Nashville, Tennessee
Christiana Datubo-Brown serves as research associate for education data services, where she assists with analyzing data and producing publications, such as the SREB Fact Book on Higher Education, Featured Facts, and Indicators Report. She joined the Southern Regional Education Board in 2017. Prior to joining SREB, Christiana served as a statistical consultant and research assistant at Auburn University.
Albany State University
Alcorn State University
Arkansas State University
Arkansas Tech University
Auburn University
Auburn University at Montgomery
Augusta University
Barry University
Baylor University
Charleston Southern University
Clemson University
Coastal Alabama Community College
Delta State University
East Carolina University
East Tennessee State University
Florida Atlantic University
Florida International University
George Mason University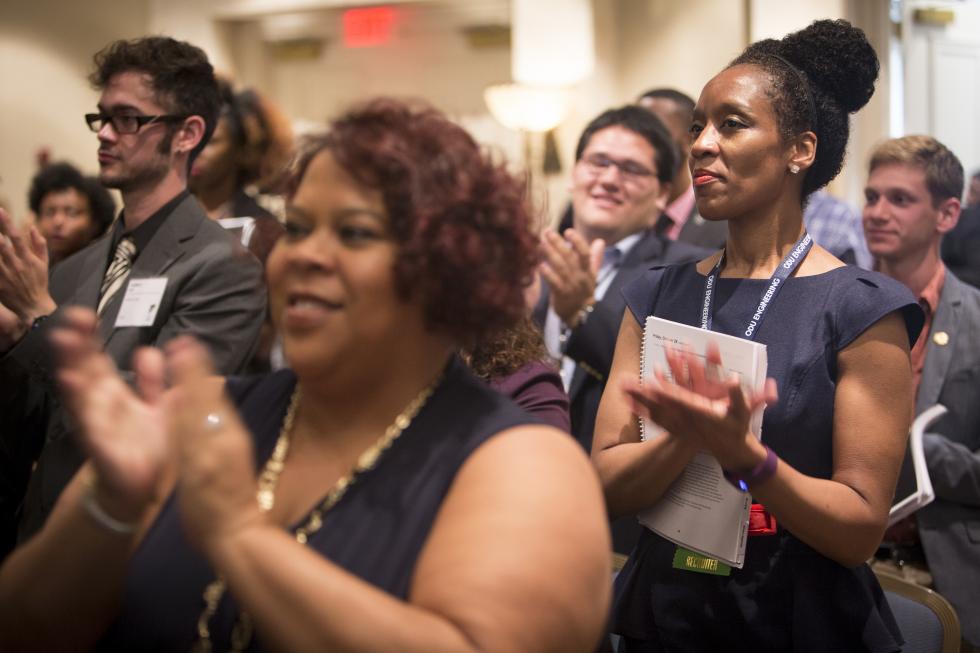 What's the best advice to propel a doctoral candidate toward a successful completion of their Ph.D. goal? According to Dr. Ansley Abraham, director of the SREB-State Doctoral Scholars Program, it boils down to connecting with "people who are vested in your success."
Dr. Abraham has been doling out that advice to doctoral students for over 25 years. In the article below, originally published on the blog – Grad | Logic: Navigating the Ups and Downs of Graduate School, Dr. Abraham shared some of his wisdom in an interview with Dr. Chris Golde.
SREB is pleased to open registration for the 2019 Go Alliance annual meeting! Please complete the online registration form below in order to attend the event. Registration is required for all attendees. Need to register more than one person? Complete a separate registration form and payment for each attendee.
Send check payable to Southern Regional Education Board to:
SREB Go Alliance
ATTN: Brenda Marshall
592 Tenth Street NW
Atlanta, GA 30318-5776
Presenter
Dr. Kim Anderson, SREB Senior Policy Researcher
During this session, members received valuable information on Legislative context for the work moving forward, including information on how Ed Tech fits on the Federal and State level. Members also learned about trends in state use of ed tech, and about resources for assessing the effectiveness of ed tech and digital learning resources.