Search: Programs & Services, 2019
Results 1 - 10 of 103
Results
Legislatures in many SREB states took action to increase teacher salaries for the 2019-20 school year. This table summarizes those actions across the region.
Teacher salaries are in the news, and we've been getting some questions about what actions SREB states are taking during this year's legislative sessions. Here are proposals so far in 2019. Bonus: 2018 actions.
Institution's State: Alabama
Contact: Carly T. McKenzie, Ph.D.
Assistant Professor, Department of Clinical and Community Sciences
cmckenzi@uab.edu
1720-2nd Avenue South
SDB Box 39
Birmingham, AL 35294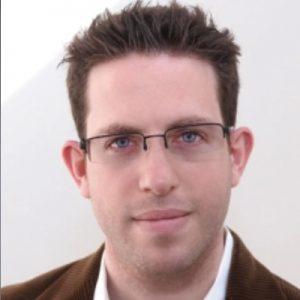 January 21, 2020
2 to 3 pm Eastern
Presenters from American Institutes of Research and Rutgers University will discuss the value of historically black colleges and universities to both students and to the field of postsecondary education. Presenters will provide an overview of their research on how predominantly white institutions and HBCUs impact graduates' economic mobility. Their recent study compared the income of recent college graduates to parents' incomes and found that HBCUs do a better job of helping low-income students progress into the middle class. Results showed that nearly 70% of HBCU students attain at least middle-class incomes, and most low-income HBCU students improve their long-term economic position. Reasons for their findings, as well as how all postsecondary institutions can work to improve the economic mobility of their graduates, will be discussed.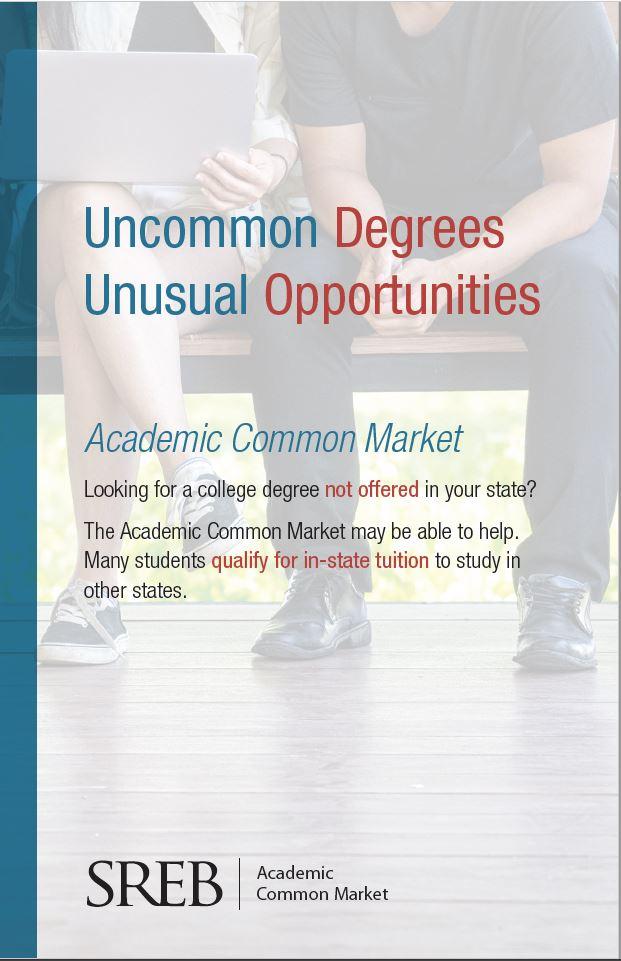 SREB's Academic Common Market is a hub for states, universities and college students to share access to uncommon degree programs. Students whose states don't offer the degree they want may find the program in another SREB state and be eligible to attend at in-state tuition rates.
This brochure outlines what the Academic Common Market is, what it isn't, and how to determine eligibility.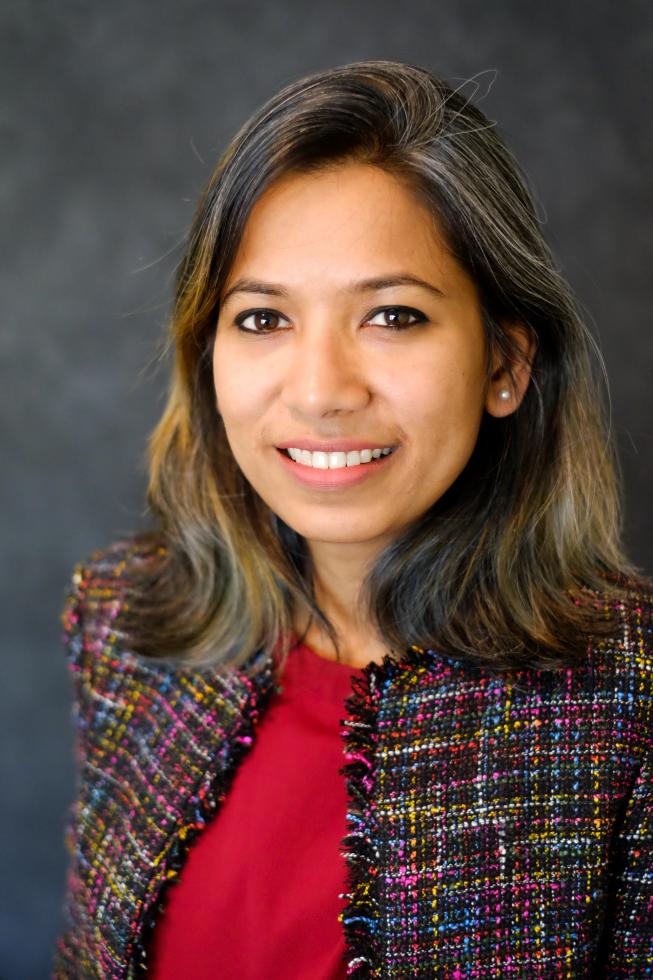 Kimiya Munni joined the Southern Regional Education Board in 2019 as a research associate to the State Services team. In this role, she assists with researching education policies, monitoring and interpreting legislative actions and their effects, writing legislative reports, maintaining CRM database, and responding to stakeholder inquiries. Her experience includes working with Fulton County Schools and Innovations for Poverty Action. Kimiya holds a master of public policy from Georgia State University and a master of economics from the University of Dhaka.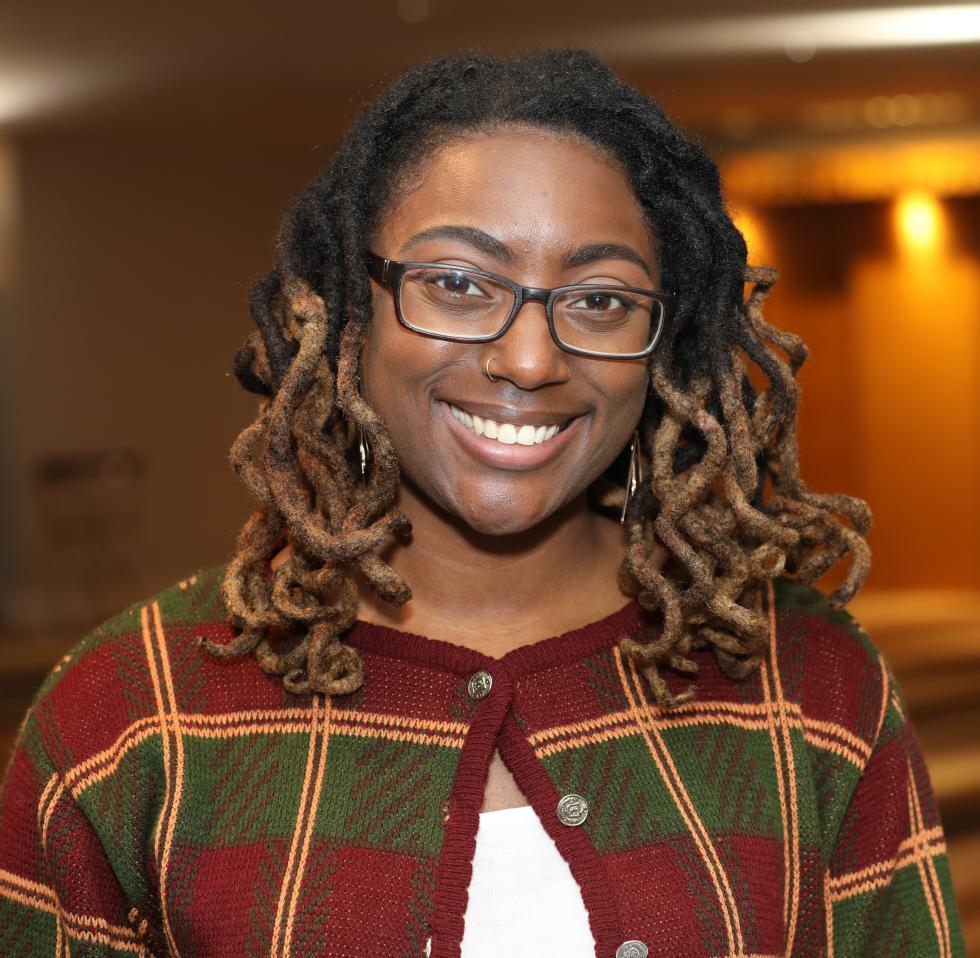 In honor of the program's dedication to being "more than a check and a handshake" to Ph.D. scholars and over 1,000 graduates, we've established the 2020 Campaign. We invite all program alumni and constituents to help raise $30,000 by December 31, 2020. If we make our goal, a donor has graciously offered to match with another $30,000. All funds raised will go to support the program's professional development and service grant funds.
Every penny goes to support scholars and graduates like yourself, and all donations are tax-deductible.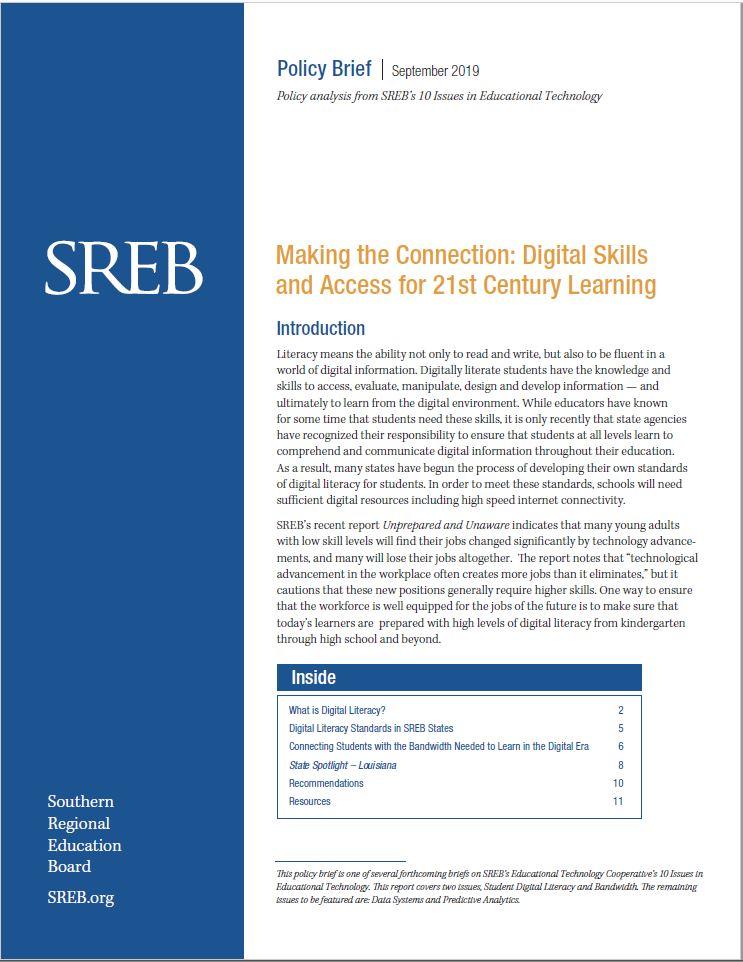 This brief covers student digital literacy and bandwidth, two of SREB's 10 Issues in Educational Technology. It presents definitions and state standards for digital literacy, then turns to the need to expand reliable, affordable bandwidth for educators and students. The report details 2019 legislative actions on broadband and spotlights Louisiana's bandwidth plan, concluding with recommendations and resources for policymakers.
This webinar defined minority serving institutions and provided an overview of the various types of colleges that make up this group. Participants learned how these institutions contribute to student success and explored key policy issues pertaining to minority serving institutions at the state and federal level.