Search: Purchasing Agreements
6 results
Results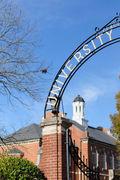 SREB partners with the Midwestern Higher Education Compact to bring cost containment strategies to SREB states.
Any education institution or agency in SREB member states may elect to participate in these following cost-saving opportunities.
This technology purchasing program seeks to leverage the combined volume of campuses in member states by negotiating favorable agreements with technology vendors. Contracts are only entered into when they provide institutions with discounts they are unlikely to find in other arenas. As a result, MHEC contracts provide significant savings.
Contact: Nathan Sorensen at MHEC.
Find details on your state's savings in SREB and Compact State reports.
The MHEC Cyber Insurance approach analyzes the institution's threat environment, assesses the significance of the vulnerabilities in security controls, and determines how much financial exposure the institution faces. MHEC's approach can also provide benchmarking on how much cyber coverage institutions of similar risk are buying.
MHEC's property insurance program secures broad insurance coverage and service to meet the needs of the member institutions, stabilize costs over time, and provide dividend returns when loss experience is favorable. Campuses across the nation participate, with total insured values of more than $93 billion.
Contact: Carla Ahrens at MHEC.
With a grant from Lumina Foundation, MHEC responded to increasing costs for student health insurance by providing member institutions with a sustainable student health insurance program. MHECare provides robust health reform compliant benefits to students, streamlined plan administration, and economies of scale through MHEC's purchasing power. MHECare helps institutions support the student learning experience by providing protection from unexpected medical expenses.
Contact: Jennifer Dahlquist at MHEC.