Search: Educational Technology Cooperative
Results 1 - 10 of 105
Results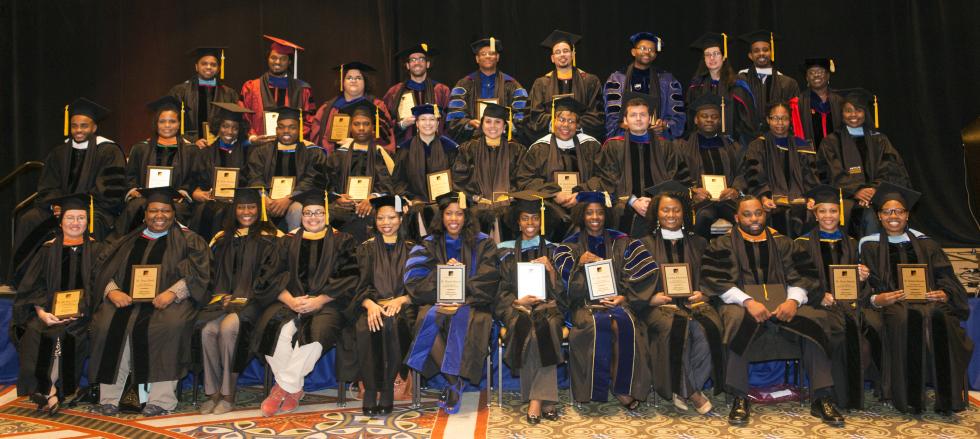 Increasing Faculty Diversity
More than one-third of America's college students are people of color. But racial and ethnic minorities make up only small fractions of college faculty. Nationwide, about 5 percent of faculty are African-American, about 3 percent are Hispanic and about 1 percent are Native American. The SREB-State Doctoral Scholars Program is working to change that.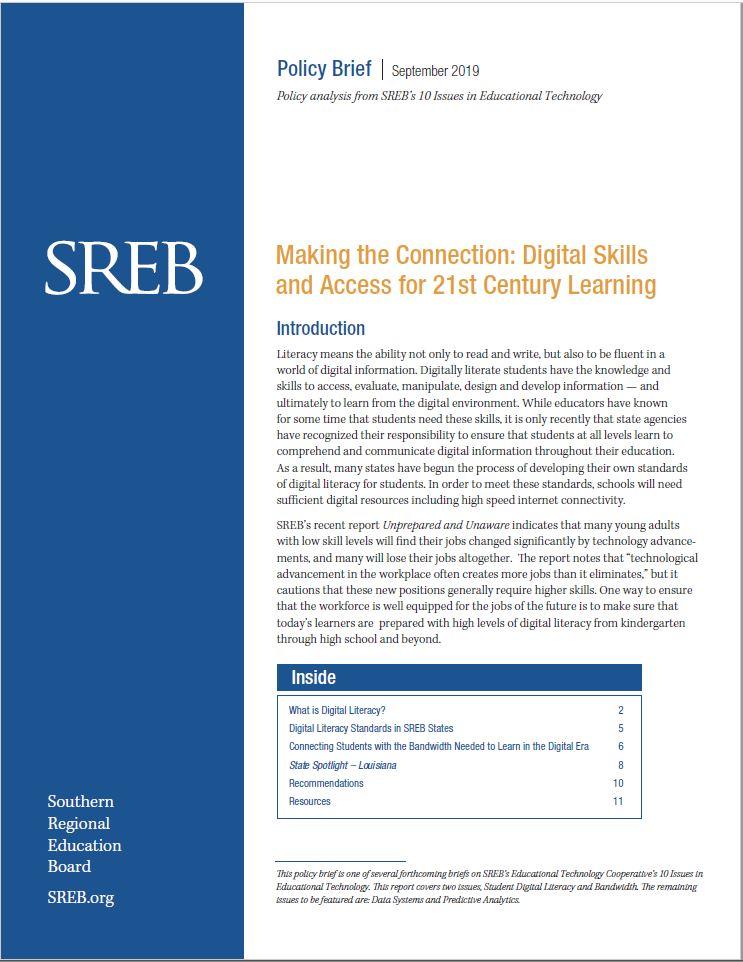 This brief covers student digital literacy and bandwidth, two of SREB's 10 Issues in Educational Technology. It presents definitions and state standards for digital literacy, then turns to the need to expand reliable, affordable bandwidth for educators and students. The report details 2019 legislative actions on broadband and spotlights Louisiana's bandwidth plan, concluding with recommendations and resources for policymakers.
Wanda Barker joined the Southern Region Education Board in 2015 as director of the organization's Educational Technology Cooperative. In 2017, she became director of SREB's Academic Common Market, Regional Contract Program and state authorization agreements (SARA) as well.
Presenter
Dr. Kim Anderson, SREB Senior Policy Researcher
During this session, members received valuable information on Legislative context for the work moving forward, including information on how Ed Tech fits on the Federal and State level. Members also learned about trends in state use of ed tech, and about resources for assessing the effectiveness of ed tech and digital learning resources.
The Education Technology Cooperative provides opportunities for its pre-K through 20 state education agency members to connect at annual face-to-face meetings providing ready access to thought leaders from SREB states and around the country. The Cooperative conducts sessions on educational technology issues such as digital content, open educational resources, big data, predictive analytics, technology infrastructure, and improving online and blended teaching and learning.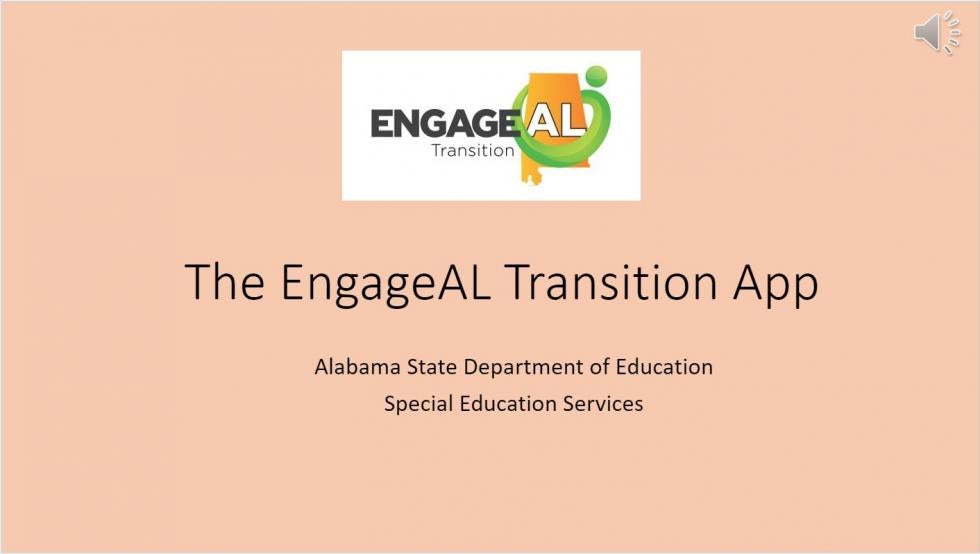 SREB hosted a series of five 20-minute mini-webinars on how integrated planning for federal education laws can support education technology. Links to view the recorded sessions are available under each topic.
Governance: View recording
Programs: View recording
Equity: View recording
Accountability: View recording
Hearing From States: View recording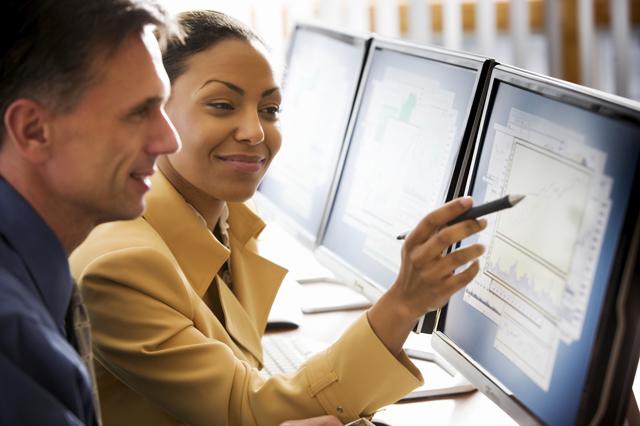 Nearly 60 percent of U.S. school districts report cyberattacks infrequently — every month or less, according to a recent Consortium for School Networking report. But in November, David Couch, K-12 Chief Information Officer at the Kentucky Department of Education, made a startling announcement. Couch told the SREB Legislative Advisory Council that he'd seen over 4 billion attempted cyber-attacks in one year in his state.
Technology security is a global issue for education, government, military,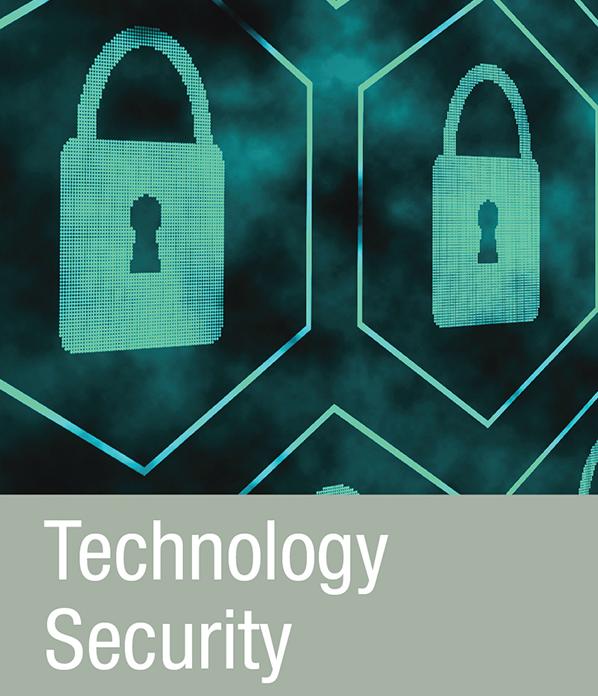 business and private individuals. Each October, the topic is highlighted to bring attention to the issue.
According to the U.S. Department of Homeland Security, National Cybersecurity Awareness Month is celebrating its 15th year since inception. Homeland Security provides a toolkit that discusses resources and how to engage various stakeholders on the importance of cybersecurity.
September 12-14, 2018
Educational Technology Cooperative Annual Meeting
Louisville, KY
2018 Agenda
September 19-21, 2017
Educational Technology Cooperative Annual Meeting
Atlanta, GA
2017 Agenda
September 13-15, 2016
Educational T