Search: Legislative Actions on Education
Results 1 - 10 of 74
Results
Legislatures in many SREB states took action to increase teacher salaries for the 2019-20 school year. This table summarizes those actions across the region.
Teacher salaries are in the news, and we've been getting some questions about what actions SREB states are taking during this year's legislative sessions. Here are proposals so far in 2019. Bonus: 2018 actions.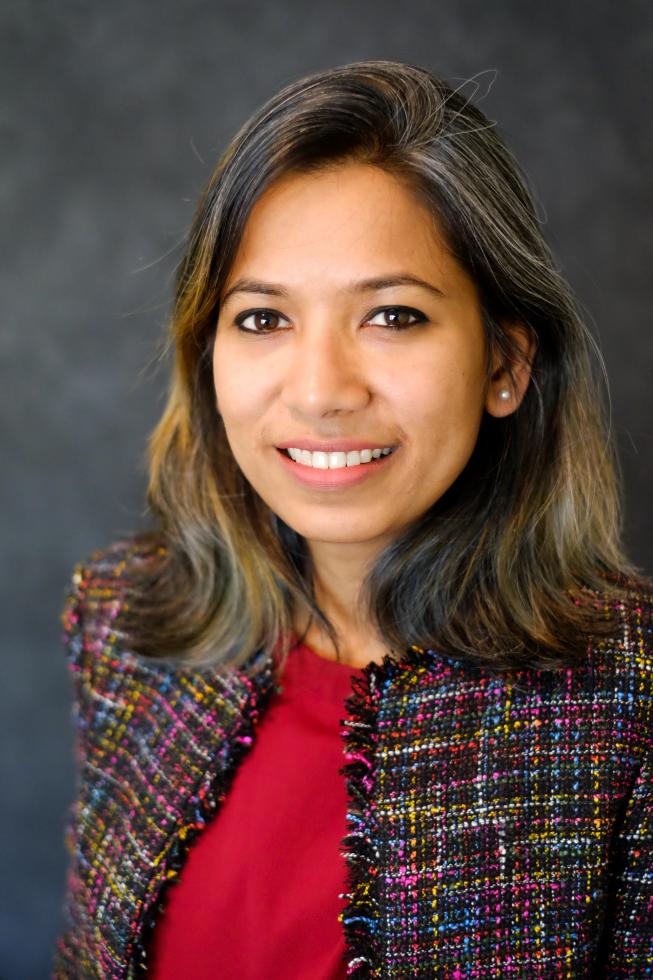 Kimiya Munni joined the Southern Regional Education Board in 2019 as a research associate to the State Services team. In this role, she assists with researching education policies, monitoring and interpreting legislative actions and their effects, writing legislative reports, maintaining CRM database, and responding to stakeholder inquiries. Her experience includes working with Fulton County Schools and Innovations for Poverty Action. Kimiya holds a master of public policy from Georgia State University and a master of economics from the University of Dhaka.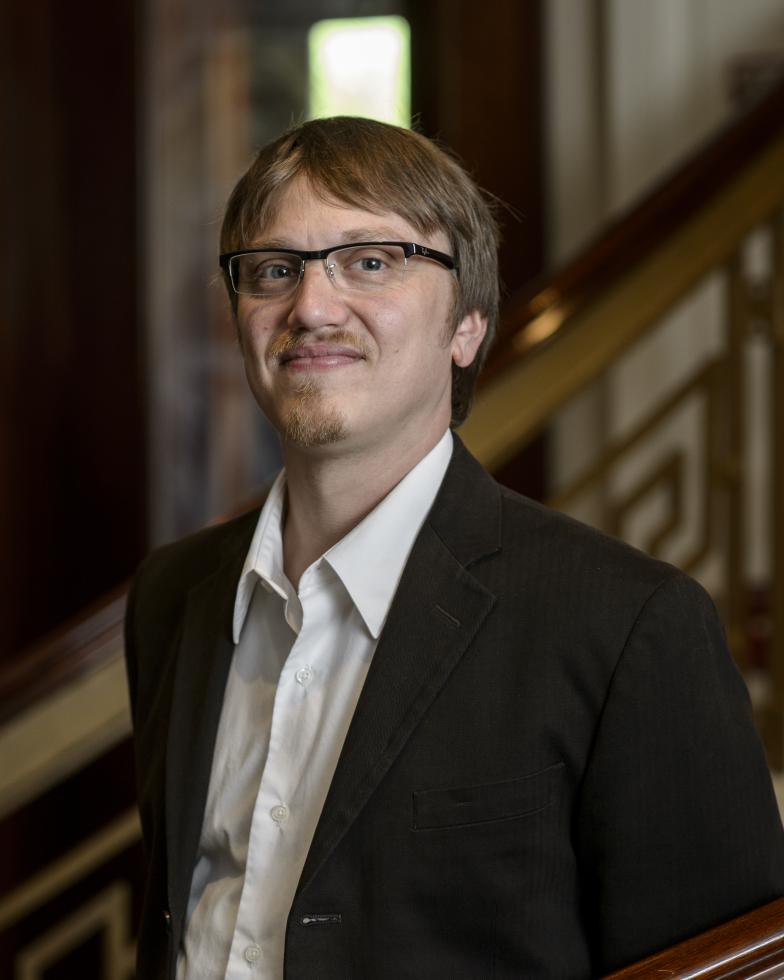 Jeffrey Grove joined the Southern Regional Education Board in 2006 as a research associate to the state services team, where he brings nearly 20 years of experience working on issues of education policy and practice in the public education sector. He has contributed to numerous editions of SREB's Legislative Report, addressed inquiries on education policies and legislation from policymakers and their staff in SREB states, and authored reports and briefs on current education issues.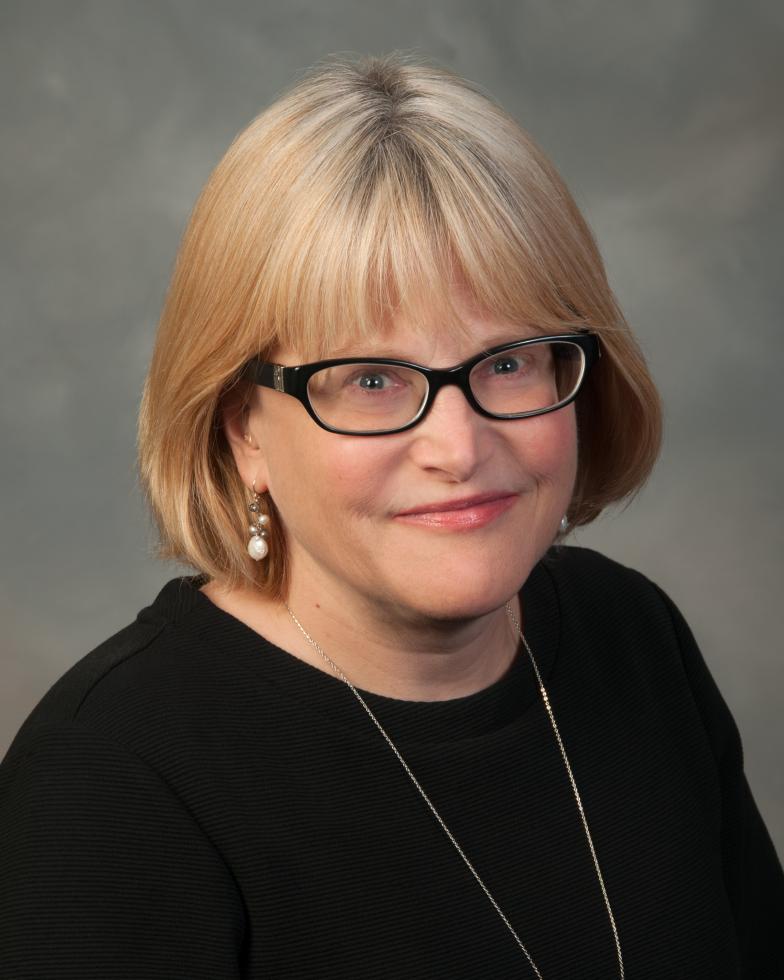 Lee Posey is vice president of State Strategies. She joined the Southern Regional Education Board in 2017 as Director of Legislative Services. Prior to joining SREB, she worked for the National Conference of State Legislatures for 17 years. Her experience at NCSL included serving as federal affairs counsel with the NCSL standing committee on education. In that role, Lee represented state legislatures before the U.S. Congress and the president's administration and conducted NCSL lobbying on federal education legislation.
SREB tracks and reports on actions on education issues by state lawmakers across the SREB region. Based on research and meetings with state leaders during their legislative sessions, issues of the Legislative Report detail recent governors' proposals, bills and funding actions.
Legislators, governors' staffs and other policy-makers often turn to SREB for the latest information on education issues.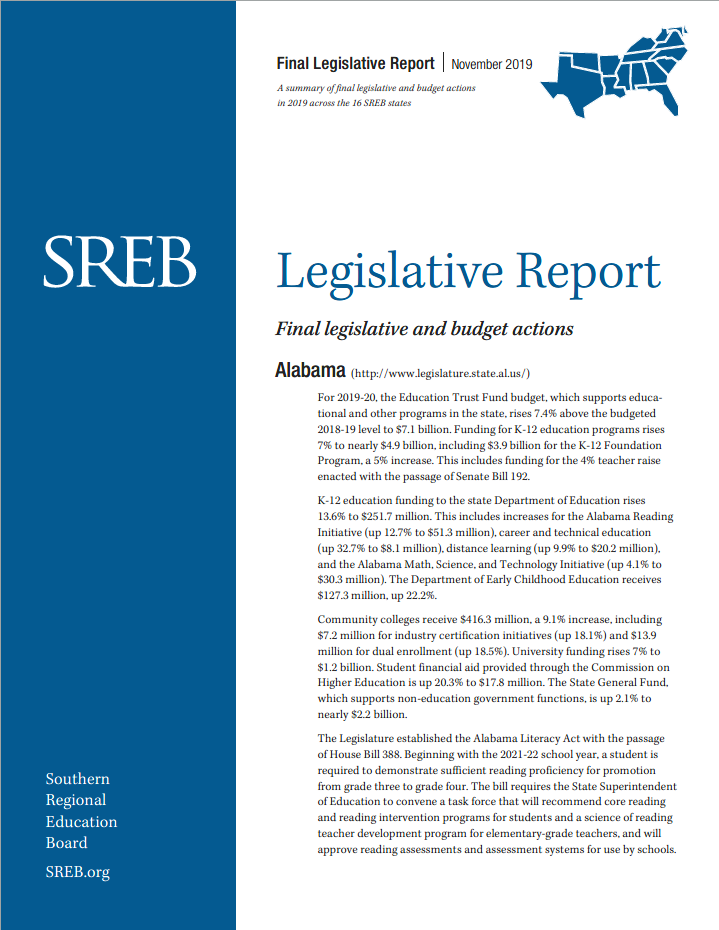 A summary of final legislative and budget actions in 2019 across the 16 SREB states.