Search: Nursing, Council on Collegiate Education
Results 1 - 10 of 53
Results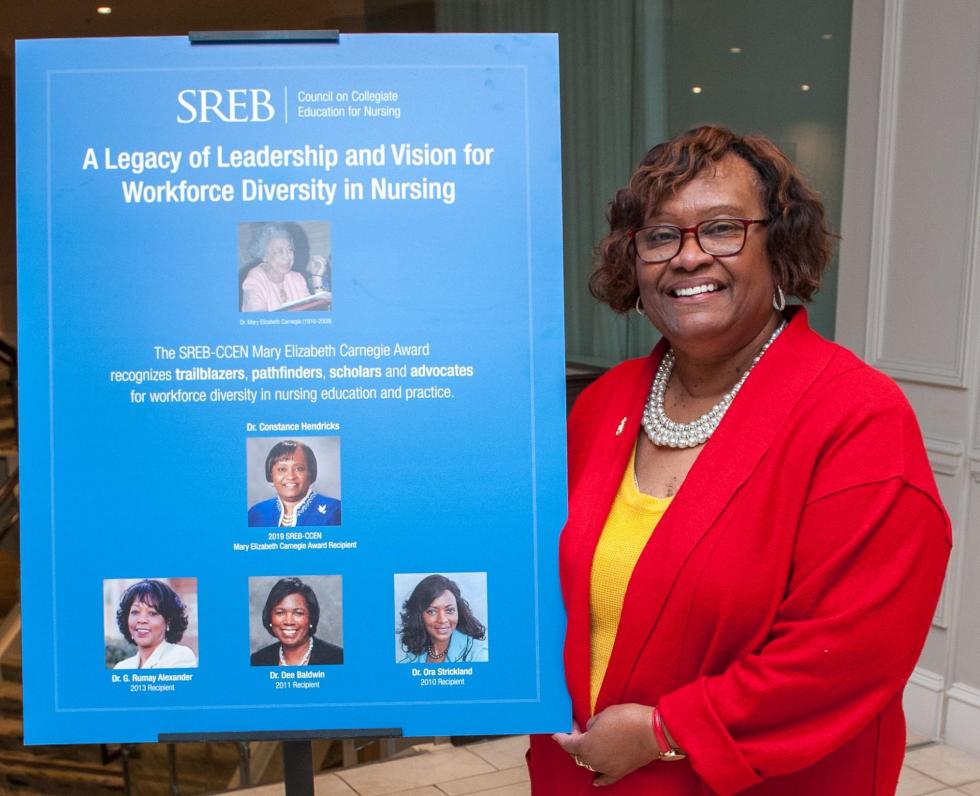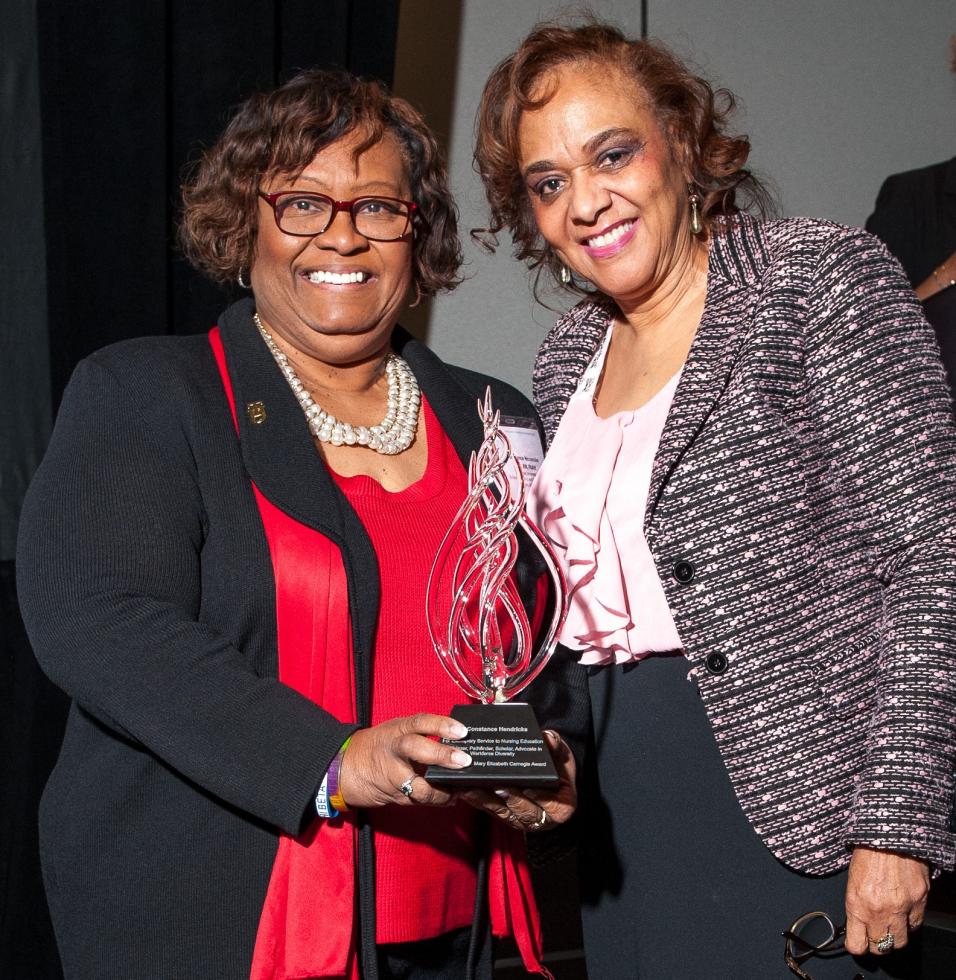 Constance Hendricks, dean of the Tuskegee University School of Nursing & Allied Health, was awarded the Mary Elizabeth Carnegie Award at the SREB Council on Collegiate Education for Nursing annual meeting in November in Atlanta, Georgia.
The Mary Elizabeth Carnegie Award is given by the Council to a nurse educator who best exemplifies Carnegie's quest for excellence in nursing education. The honor is a regional award in recognition of Dr. M. Elizabeth Carnegie, who was a trailblazer, a pathfinder, a scholar and an advocate for workforce diversity in nursing education and practice.
Recipients:
Focus on Diversity
Diversity in the Nursing Profession: Legacy of Great Leaders and Vision for the Future
Dr. Kenya Kirkendoll and Dr. Joan Cranford
View PPT
View PDF
View PPT Carnegie
View PDF Carnegie
SREB CCEN Pacesetters
Experiential Learning to Enhance Diversity, Inclusion, and Equity: A College-Wide Initiative
Dr. Victoria Davis, Dr. Kate Chappell and Dr. Karen Worthy
Setting the Pace: Using Teaching Innovations and Technology to Redesign LPN to BSN Curriculum
Dr. Melessia Webb and Tabitha Quillen
Keynote Address: Civility Matters! Best Practices to Foster Healthy Academic Work Environments
Dr. Cynthia Clark
Engaging Students Using Virtual Reality to Transform Learning
Dr. Kelly Rossler
2019 Legal Workshop
Julie Miceli
Breakout Sessions: Track A
The Value of Mentoring for Early Career Faculty: Making Mentoring Work for You
Dr. Benita Chatmon
Developing Your Personal Brand for Success in Research and Scholarship
Dr. Dawn Aycock
Leadership Skills for Building a Sound Mentorship Program
Dr. Dora Bradley
Breakout Sessions: Track B
Social Media in Nursing Education: Reckless or Revolutionary
Dr. Kendra Barrier and Dr. Kelley Wilson
Scholarship for Mid-Career Faculty
Dr. Denise Maguire
Strengthening Leadership Skills: Moving a School/College of Nursing Toward a More Diverse and Equitable Climate
Dr. Jeannette Andrews and Dr. Coretta Jenerette
Hot Topics in Nursing in the Southern Region
Dr. Jeannette Andrews and Dr. Linda Streit
Click on one of the buttons below to join. You will be asked to name two individuals to represent your program. "Membership" in the Council resides with the nursing program. The two individuals, the chief administrative officer — CAO — for the nursing program and another nurse educator to be appointed by the CAO, serve as the official representatives. The CAO may appoint additional representatives by writing SREB-CCEN's office.
Join CCEN and pay by credit card
Joan M. Lord serves as senior consultant for the Council on Collegiate Education for Nursing. She retired in June 2019 as vice president for education data, policy research and programs. In that role, she oversaw SREB's policy research efforts, including SREB's Fact Book on Higher Education and Challenge to Lead goals for education, plus SREB's Go Alliance, Doctoral Scholars Program, Education Technology Cooperative, Council on Collegiate Education for Nursing, student access programs and services, and information technology.