Search: Making Schools Work Summer Conference
10 results
Results
July 11-13, 2016
$250 per Person
Attendees may register to attend one pre-conference workshop only or register for a pre-conference workshop and the HSTW Staff Development Conference. Attending both events will cost $400 per person.
Each workshop is led by SREB's High Schools That Work (HSTW), Making Middle Grades Work (MMGW) and Technology Centers That Work (TCTW) leaders, directors and school improvement consultants.
Handouts for the 30th Annual HSTW Staff Development Conference will be available through the end of September.
If you do not see handouts for a particular session, you may contact the presenter via email (email addresses listed are listed in the back of the conference program).
A.J. Hammond and Shawn O'Connor
Principals, West Hoke Elementary and Rockfish Hoke Elementary
Hammond and O'Connor will present on how educators can incorporate computer science, technology and coding into the school day. This effort has results in improved student problem-solving and reasoning skills, as well as higher mathematics and literacy scores.
Alan Blankstein
Author and Educational Leader
Blankstein served for 25 years as President of the HOPE Foundation, which he founded and whose honorary chair is Nobel Prize winner Archbishop Desmond Tutu.
A former high-risk youth, Alan began his career in education as a music teacher. He worked for Phi Delta Kappa, March of Dimes and Solution Tree, which he founded in 1987 and directed for 12 years while launching Professional Learning Communities beginning in the late 1980s.
He is the author of the best-selling book Failure Is Not an Option®: Six Principles That Guide Student Achievement in High-Performing Schools, which received the Book of the Year award from Learning Forward.
Baruti Kafele
Author and Educational Consultant
Kafele began his inspiring journey as an elementary school teacher, where he was selected as the East Orange School District and Essex County Public Schools Teacher of the Year. During his time as a middle grades and high school principal, he led the transformation of four urban New Jersey schools.
He has contributed several articles to popular education journals and is the author of seven books, including Closing the Attitude Gap, Motivating Black Males to Achieve in School and in Life and The Principal 50.
Carol Rychly
Vice President for Academic and Faculty Affairs, Augusta University
A veteran of higher education, Rychly began as an instructor of mathematics at El Paso Community College. She taught mathematics at Georgia Military College, Fort Gordon branch, as well as at Paine College. While at Paine, she was presented with the Evelyn Berry Award for Outstanding Teacher of the Year. She also served as director of Institutional Advancement at the college.
Her reputation in education is reflected in a number of service roles such as mathematics consultant to the Richmond County Board of Education and numerous presentations at national conferences. She currently serves on the Board of Examiners for the Georgia Professional Standards Commission and is a member of the National Council of Teachers of Mathematics and the National Honor Society of Phi Kappa Phi.
Charles McDaniel
Retired Principal, East Ridge Middle School
McDaniel has been a principal at the elementary level for over six years, the middle school level for 16 years, and the high school level for four years. He currently sits on the superintendent's council representing middle school principals and was recognized as the 2015-16 Principal of the Year for Lake County.
Daniel Perna
Owner and President, James Daniel & Associates
Perna spent 30 years in public education as an English teacher, basketball coach, athletic director, principal and central administrator. In 1998, he co-founded James Daniel & Associates LLC. The company provides many services to schools, including developing curriculum, lesson planning, tracking student performance, teacher coaching, professional development and community research.

Perna specializes in motivational speaking and the need for career and technical education at all levels. He believes that our current economic environment requires that students be aware of the opportunities to use technical education as a path to all career opportunities, not just tech- school opportunities.
Gaylord Opryland Resort and Convention Center

Room Types
Price (per night)
Single
$159
Double
$159
Triple
$199
Quadruple
$209
Be sure to ask Connections Housing for the 2017 SREB/HSTW Conference rate when booking your reservation! (The single/double room rates listed above do not include room taxes or fees.)
Reserving a Room
Connections Housing will act as the booking agent for all contracted conference hotels. To reserve a room in the conference room blocks, please call (404) 842-0000 or (800) 262-9974.

As is standard practice, hotels will require a one-night deposit for each room reservation. Refunds will be given only if cancellations are made at least seven days prior to the scheduled date of arrival. Reservations must be made by Friday, May 26, 2017, in order to receive the SREB room rate.

It is advisable to reserve your rooms early, as the SREB block tends to sell out quickly. By Wednesday, May 24, 2017, each room must list each occupant's name and a valid method of payment for the one-night deposit. Credit cards and checks are considered valid methods of payment; school purchase orders will not be accepted.
Visit Housing Connections website >
Housing form for those who book multiple rooms >
Questions
Please call Connections Housing at (404) 842-0000 or (800) 262-9974 with any questions or concerns regarding hotel reservations.
Wednesday, July 12, 2017
8 a.m. – 5 p.m.
Registration Open
3 – 4 p.m.
Opening General Session
4:30 – 5:30 p.m.
State Meetings
5:30 – 6:30 p.m.
Team Meetings
Thursday, July 13, 2017
8 – 11:30 a.m.
Concurrent Sessions
11:45 a.m.
Lunch #1 and Concurrent Sessions
1 p.m.
Lunch #2 and Concurrent Sessions
2:15 – 4:30 p.m.
Concurrent Sessions
4:30 – 6 p.m.
Team Meetings
Friday, July 14, 2017
8 – 11:30 a.m.
Concurrent Sessions
11:45 a.m.
Lunch #1 and Concurrent Sessions
1 p.m.
Lunch #2 and Concurrent Sessions
2:15 – 4:30 p.m.
Concurrent Sessions
4:30 – 6 p.m.
Team Meetings
Saturday, July 15, 2017
8 – 10:30 a.m.
Concurrent Sessions
10:45 a.m. – Noon
Closing General Session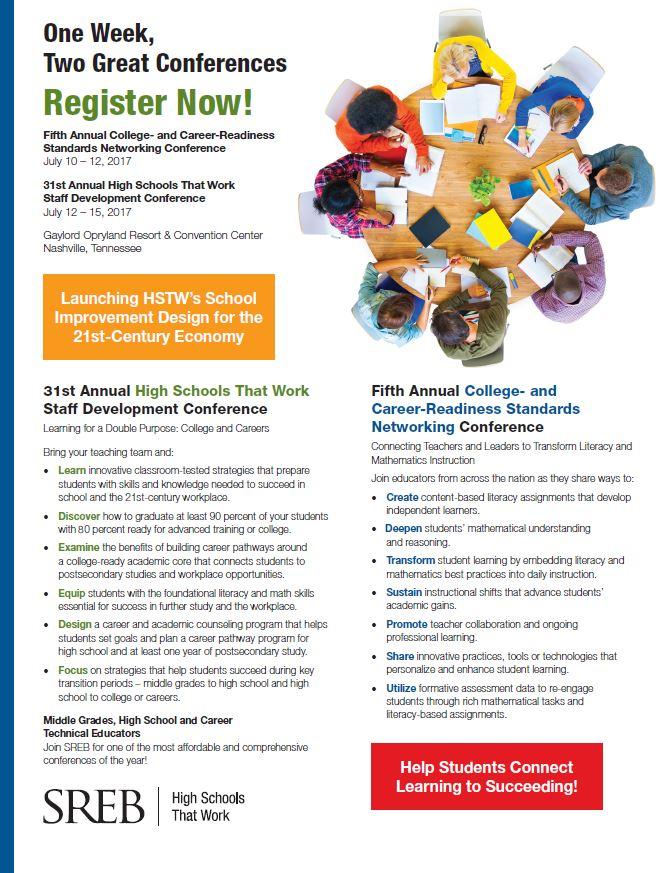 This brochure provides an overview of the 31st Annual High Schools That Work Staff Development Conference and the Fifth Annual College- and Career-Readiness Standards Networking Conference, including information about sessions, registration and hotel reservations.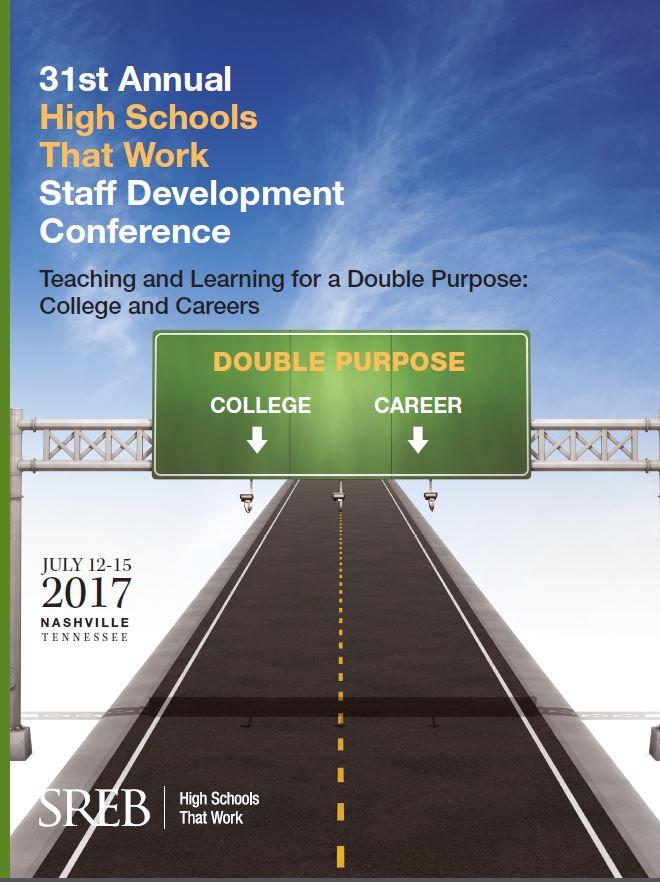 This program provides detailed information on the conference schedule, sessions, speakers and objectives.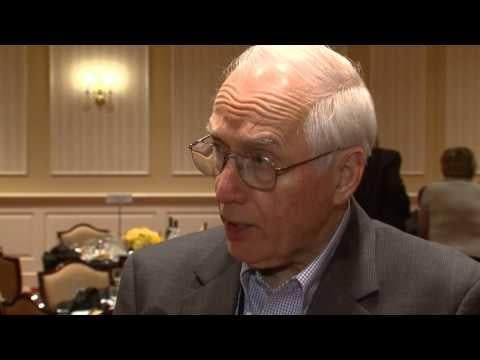 July 13-16, 2016
Louisville, Kentucky

Kentucky International Convention Center
221 S. 4th St.
Louisville, KY 40202
Our annual summer conference is one of the most comprehensive school improvement events in the nation, with presentations and panels featuring K-12 practitioners from core academics; career and technical education; counseling; school, district and state leadership; and other subject areas. The conference also highlights best practices being implemented in HSTW, MMGW and TCTW sites and the amazing results these schools are experiencing. Join thousands of K-12 educators and learn how to use 21st-century strategies to prepare all students for college and careers.
2016 Survey and Certificate
Click here to fill out the evaluation for the 2016 HSTW Conference. Upon completion, you will be redirected to your Certificate of Participation to download.
Thank you for attending and we look forward to your feedback to improve next year's conference, which will be held in Nashville, Tennessee, at the Gaylord Opryland Resort and Convention Center on July 12-15, 2017!