Search: Summer Conferences Microsite
Results 1 - 10 of 91
Results
Registrations for the 2020 Making Schools Work Conference are accepted online. Sign up to be notified when our registration system goes live.
All conference events will be held July 7-10, 2020, in the New Orleans Ernest N. Morial Convention Center.
Your registration fee includes admission to all conference sessions and the exhibit hall, coffee or refreshment breaks, and hot lunches on Wednesday and Thursday. Optional industry tours and special events carry a separate fee for attendees and their spouses/guests, as described below.
Registration Options
Register By Date
Price
Network
States*
Price:
Non-Network
States
Early Bird Pricing – Full Conference
April 1
$395
$445
Regular Pricing – Full Conference
July 6
$425
$475
Onsite Registration Pricing – Full Conference
July 7-10
$450
$500
One-Day Conference Registration
-
$200
$225
Spouse/Guest (includes exhibit hall, coffee or refreshment breaks, and lunch ONLY)
-
$100
$100
Industry Tours
-
TBA
TBA
Tuesday State Networking Lunch
-
TBA
TBA
Thursday Reception and Celebration at Mardi Gras World
-
TBA
TBA
* Network states currently include Alabama, Georgia, Louisiana, Missouri, New York, North Carolina, Ohio, Oklahoma, Pennsylvania, South Carolina, Virginia and West Virginia. [Note. This list is subject to change.]
Pay by Credit Card
To pay by credit card, you must register online. We accept Master Card, Visa and Discover.
Pay With Checks or Purchase Orders
If you are paying by check or purchase order, please send payment to:
Southern Regional Education Board
Attn: Making Schools Work Conference
592 Tenth St. NW
Atlanta GA 30318
Cancellations and Refunds
Please submit cancellation and refund requests to us by June 12, 2020. All cancellations received after this date will incur a $100 cancellation fee per canceled attendee; refund requests will be accepted for emergency situations only.
Justify Your Attendance
We can help you share the importance of your conference attendance with others. Our forthcoming Justify Your Attendance guide includes a sample letter, talking points, conference benefits, registration and hotel information, and more.
Have Questions?
Check out our FAQ! You can also email us – we'll be glad to help.
Communications Permission and Release
Registration for an SREB conference, event or training session constitutes an agreement by the registrant to SREB's permission to record, videotape and photograph their images or voices and to use, reproduce, publish and display their names, photographs, video images or quoted material in any format or media including, without limitation, printed and electronic publications and materials, press releases, webpages, internet publications and other publications, materials, information and communications, at its discretion, for purposes consistent with its mission and nonprofit status. By registering, participants agree that they are not entitled to receive, and waive any right to, compensation for any such use of their images or voices. Participants who wish to opt out should notify SREB conference, event or training session staff.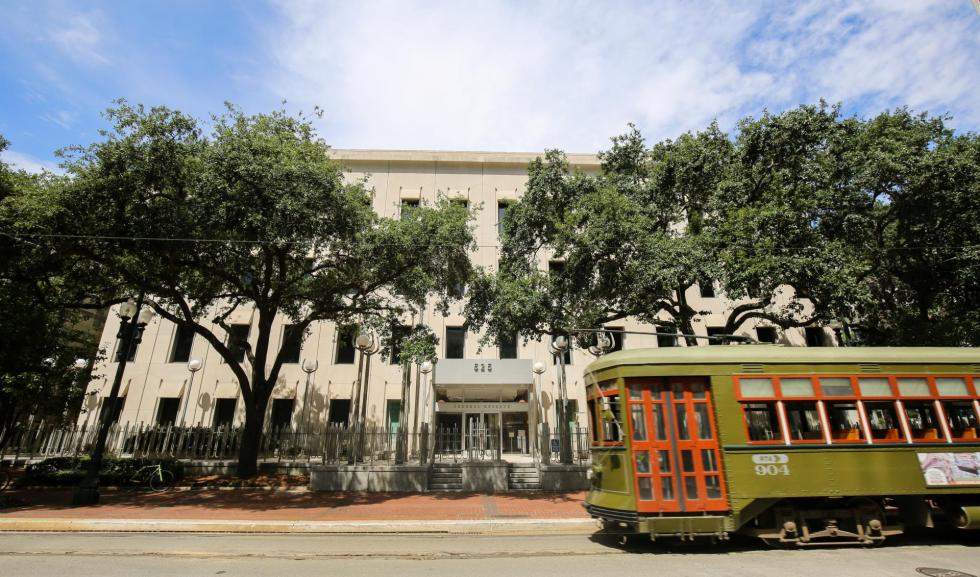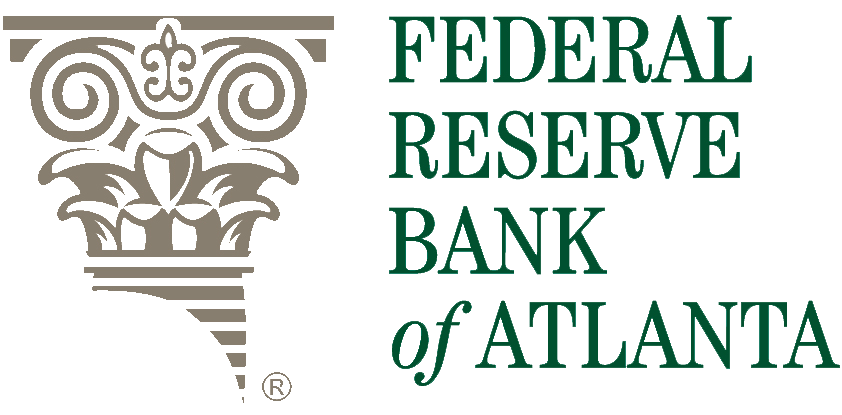 Visit the New Orleans Branch of the Federal Reserve Bank of Atlanta and learn about the central bank's work to support college and career readiness from bank employees.
Attendees will explore free resources they can take home to their classrooms to help students make informed economic and personal finance decisions. This tour will also include a visit to the bank's Museum of Trade, Finance & the Fed, which offers a history of how New Orleans evolved into a bustling port and financial center, and how, over the centuries, the institutions, instruments and people of New Orleans made it all possible
Tour cost: TBA
Tour hours: TBA
Note: Tour participants must have a valid photo ID for entry into the Federal Reserve Bank building. Due to security requirements, registration for this tour will close one week prior to the conference.

Explore careers in health care and STEM for your students with real-world medical simulations and inquiry-based experiments at Ochsner Medical Center.
Attendees will take an insider's look at Ochsner's iLab, where middle grades through college students dive deep into standards-based curricula on genetics, public health, cancer drug development, diabetes diagnostic testing, cell and molecular biology, and much more. Attendees will also get hands-on in Ochsner's Clinical Simulation Center, where practicing clinicians, students and residents use high-fidelity human patient simulators to hone their skills and ensure patient safety with procedures like CPR, code blue activities, intubations, urinalysis, trauma care, blood typing, and more.
Other elements of the Ochsner Medical Center tour are TBA.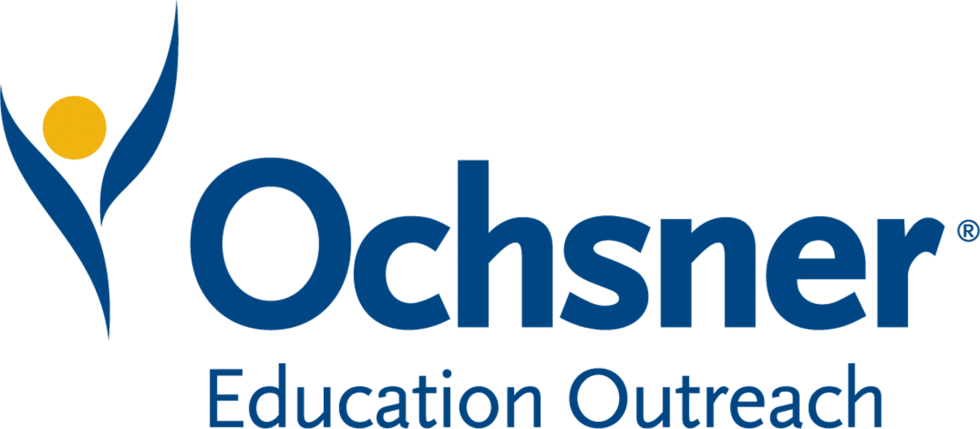 Ochsner's Education Outreach division is committed to developing a well-prepared and informed workforce pipeline for health sciences and positively impacting K-12 education outcomes. Ochsner does this by providing active learning opportunities and resources to students, offering high-quality professional development to teachers, collaborating with community partners to build STEM literacy, and developing inquiry-based curricula.
Tour cost: TBA
Tour hours: TBA
Note: Tour participants must sign and complete a participant agreement to join this tour (details TBA).
SREB is excited to announce that our 2020 Making Schools Work Conference opening keynote speaker will be Pedro Noguera, Distinguished Professor of Education at the Graduate School of Education and Information Studies at UCLA.
Opening General Session – Keynote Speaker
2:30 p.m., Tuesday, July 7, 2020
Distinguished Professor of Education, UCLA Graduate School of Education and Information Studies
Prior to joining the faculty at UCLA, Dr. Noguera served as a tenured professor and holder of endowed chairs at New York University (2003 – 2015), Harvard University (2000 – 2003) and the University of California, Berkeley (1990 – 2000).
He is the author of eleven books and over 200 articles and monographs. He serves on the boards of numerous national and local organizations and appears as a regular commentator on educational issues on CNN, MSNBC, National Public Radio, and other national news outlets. His most recent books are Excellence Through Equity (Corwin 2015) with Alan Blankstein, School for Resilience: Improving the Life Trajectory of African American and Latino Boys with E. Fergus and M. Martin (Harvard Education Press 2014), and Creating the Opportunity to Learn with A. Wade Boykin (ASCD, 2011). Dr. Noguera appears as a regular commentator on educational issues on CNN, MSNBC, National Public Radio and other national news outlets.
From 2009 – 2012, Dr. Noguera served as a Trustee for the State University of New York (SUNY) as an appointee of the Governor. He serves on the boards of numerous national and local organizations including the Economic Policy Institute, the Young Women's Leadership Institute, The After School Corporation and The Nation Magazine. In 2013, he was appointed to the Kappa Delta Pi Honor Society and in 2014, he was appointed to the National Academy of Education. He recently received awards from the Center for the Advanced Study of the Behavioral Sciences/Sage for outstanding achievement in advancing the understanding of the behavioral and social sciences as they are applied to pressing social issues, the National Association of Secondary Principals for distinguished service to the field of education, and from the McSilver Institute at NYU for his research and advocacy efforts aimed at fighting poverty.
Featured Speakers
We're expanding our line-up of exciting featured speakers every week – visit this page often to see who will be joining us in New Orleans.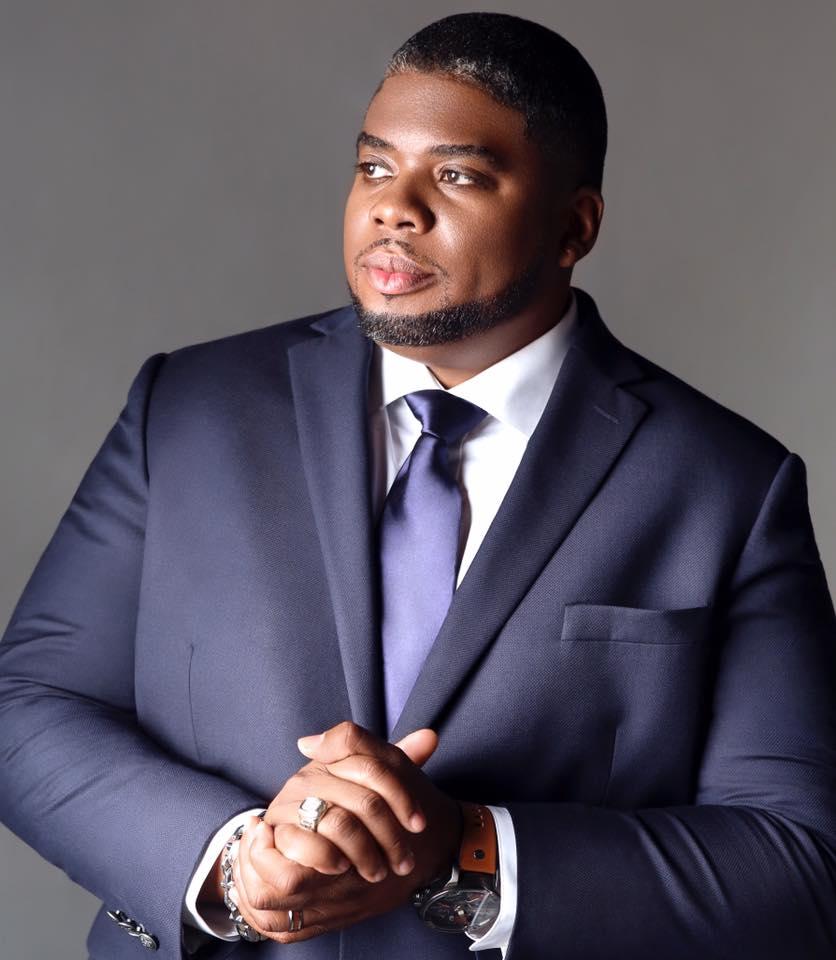 Motivational speaker, author and mentor Craig Boykin offers an inspiring message of hope to educators and the at-risk students they serve. Boykin's highly regarded speeches, seminars and workshops focus on helping educators engage, support and motivate young people who struggle with the effects of poverty and trauma.
Boykin's personal story informs his work. Born into poverty to a teenage mother, Boykin continued the family cycle of dropping out of high school and began engaging in dangerous behaviors that ultimately led to jail. After his release, Boykin enrolled in the Job Corps, where he earned both his G.E.D. and a diploma. He then enlisted in the U.S. Army — an experience he credits with helping him develop the integrity and discipline he needed to pursue higher education.
Boykin earned a bachelor's degree in business administration from Auburn University at Montgomery and master's degrees in theology and criminal justice from Faulkner University. He is currently working on his doctorate in adult education and continuous learning.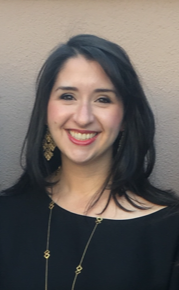 Kristen Cassidy is a co-creator of the Truth, Facts & Lies education program, with Kari Hankins, a licensed professional counselor-supervisor and a national certified counselor.
Cassidy also has a private practice in Jennings, Louisiana, where she provides counseling to adults and children in both individual and family settings.
As an employee of Family & Youth in Lake Charles, Louisiana, from 2007 to 2013, Cassidy facilitated social skills groups for the Autism Support Alliance, conducted forensic interviews for the Children's Advocacy Center and provided counseling for the Shannon Cox Counseling Center and Performance Employee Assistance Program, two programs at Family & Youth.
Cassidy holds a master's degree in counseling psychology from McNeese State University.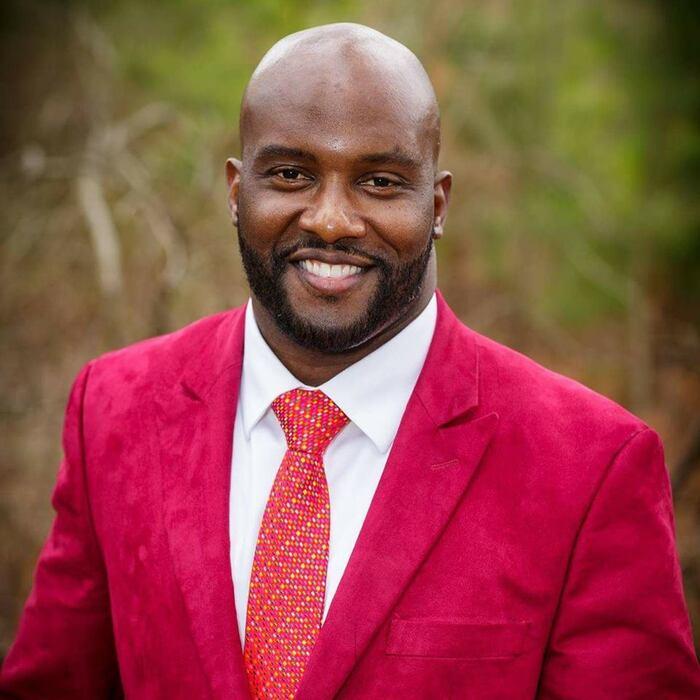 Rodney Flowers, founder and president of Inspirational Endeavors, LLC, inspires, motivates and encourages individuals to reach for their hopes and dreams with earnest expectations regardless of their limitations or challenges.
After a traumatic high school football injury, Flowers was paralyzed and confined to a wheelchair. Despite an unfavorable prognosis for recovery, he spent the next 18 years regaining his ability to walk and making a positive impact on the world. Today, Flowers is an internationally respected writer, communicator, influencer, thought leader and change agent for overcoming life's adversities and maximizing individual achievement and success.
Flowers is a three-time international Amazon bestselling author, keynote speaker, CEO, entrepreneur, transformational leader and resilience trainer.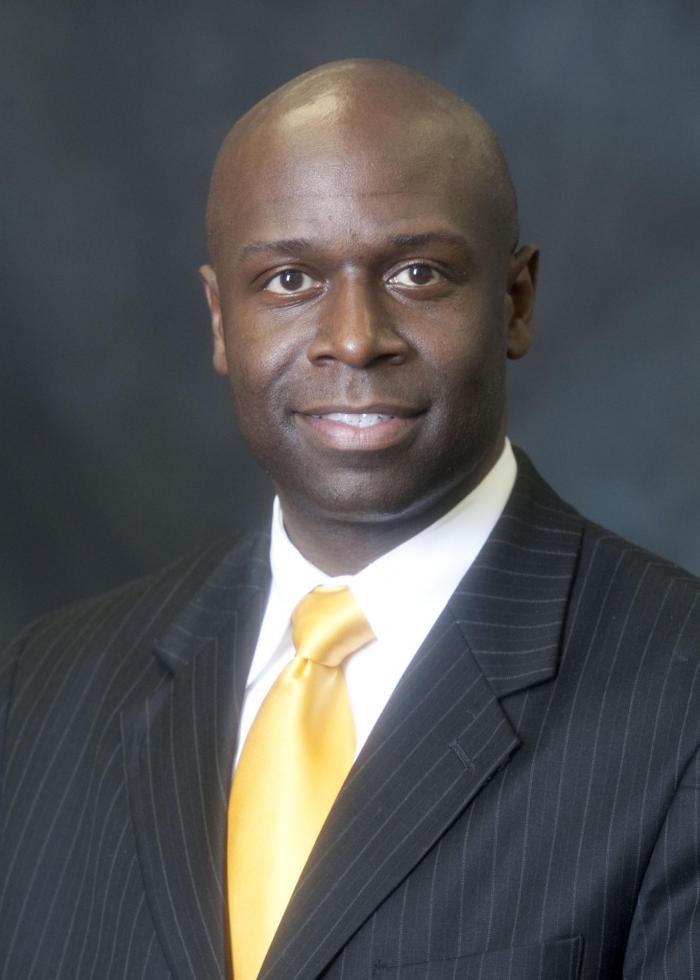 Thomas Glanton, Jr., is president and lead consultant for The Education Company, a national educational consulting company specializing in school improvement and the art of school leadership. Under his leadership, the company has served over 200,000 teachers and administrators in public, private, and charter schools across the U.S.
Glanton works directly with school and district leaders to develop their capacity to create school climates that are conducive to student success by focusing on operations, instructional leadership, data analysis and school performance.
An Atlanta native, Glanton has decades of experience in public school education, having served as a high school English teacher, a high school principal and an elementary school assistant principal. His application of a comprehensive discipline management program transformed a Title I school and earned him accolades as a Georgia PTA Principal of the Year. Glanton also served as the director of leadership development for the DeKalb County School System, one of the most culturally diverse counties in the nation.
Glanton speaks widely at national and regional education conferences and is an active member of various civic organizations and Alpha Phi Alpha Fraternity Inc.
Thomas holds a doctorate from the University of Georgia.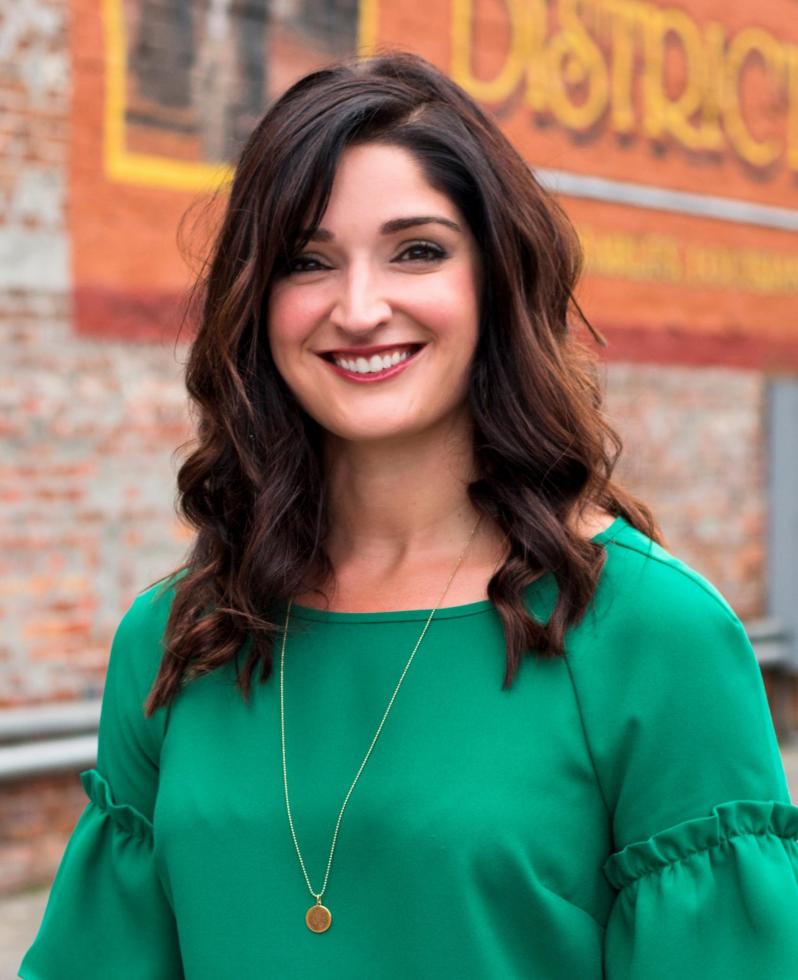 Kari Hankins is one of the co-founders of B Curriculum, LLC; the Truth, Facts & Lies education program; and the Southwest Louisiana Youth Foundation, a nonprofit organization.
In 2010, Hankins started an adolescent GYN program at a local pediatric practice. While working with teen girls, she recognized a need for nonjudgmental, factual information and education for that age group. In response, in 2016, she and her partners Susan Couch and Kristen Cassidy created Truth, Facts & Lies, a seven-session, evidence-based, social emotional learning curriculum for middle grades and high school students that addresses human trafficking, online solicitation, bullying, social media safety, relationship abuse and addiction.
Hankins has presented at multiple conferences and in-services for medical professionals, social workers, educators and counselors. She also serves as a guest lecturer for the local nursing school.
She hosts regular parent education programs to help arm parents with the knowledge they need to help their teens safely navigate a rapidly changing world. In 2018, she was awarded the Pinnacle of Light & Hope Award for her work with youth in her community.
Hankins holds a bachelor's of science in nursing from Louisiana State University Health Sciences Center in New Orleans and a master's in nursing from the University of Alabama at Birmingham. She is a board-certified Family Nurse Practitioner.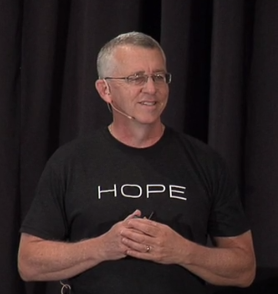 Joe Hendershott, co-founder of Hope 4 The Wounded, LLC, has an extensive background working with at-risk and wounded youth as a teacher, coach and administrator in traditional, alternative and correctional education settings.
Hendershott has served as a high school assistant principal, head principal, alternative school principal and principal at a residential facility.
An in-demand speaker at international and national conferences, Hendershott offers training and professional development on understanding and working with wounded students, the effects of trauma on learning and behavior, emotional literacy, leadership, empathy, esteem, inclusive communities and combating compassion fatigue.
Hendershott is the author of two books, Reaching the Wounded Student and 7 Ways to Transform the Lives of Wounded Students. He has a third book in press, Supporting the Wounded Educator: A Trauma-Informed Approach to Self-Care.
Hendershott holds a bachelor's degree in education from The Ohio State University. He also earned a master's in school administration and a doctorate in leadership studies from Ashland University.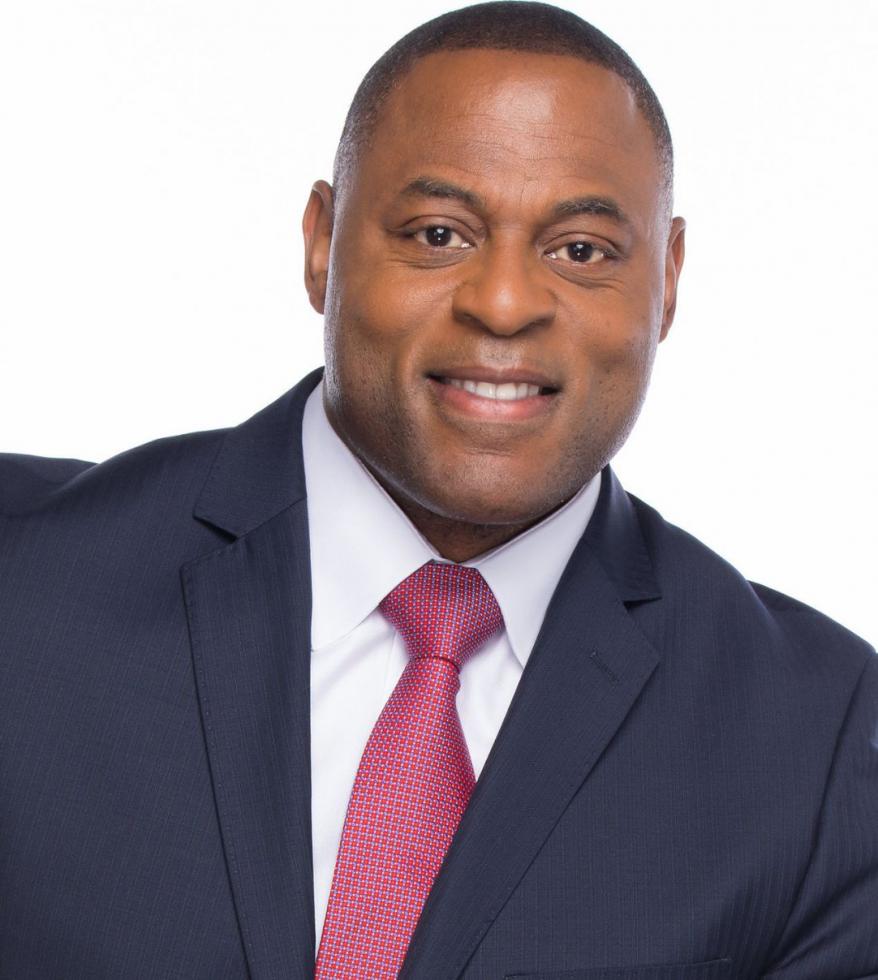 Robert Jackson began his teaching career over 20 years ago in Indianapolis Public Schools with a "no more excuses" teaching approach that set high expectations for his students and challenged them to not let their personal circumstances define their futures.
Jackson's goal is to teach educators and administrators how to use their power more effectively to educate, activate and motivate all students to be successful. As a highly sought-after speaker, Jackson delivers keynotes and workshops nationwide to educators, administrators, parents and students on such topics as cultural diversity, restorative practices, social and emotional learning, working with students who have experienced trauma and educating Black and Latino males.
Jackson has written and published numerous books and articles, including Black Men Stand Up, A Boy's Guide to Manhood, A Young Woman's Guide to Womanhood, Put a Stop to Bullying and Solutions to Educating Black and Latino Males.
He is a life member of Kappa Alpha Psi Fraternity, Inc., and the NFL Players Association.
Jackson holds a bachelor's degree in industrial technology from Western Kentucky University.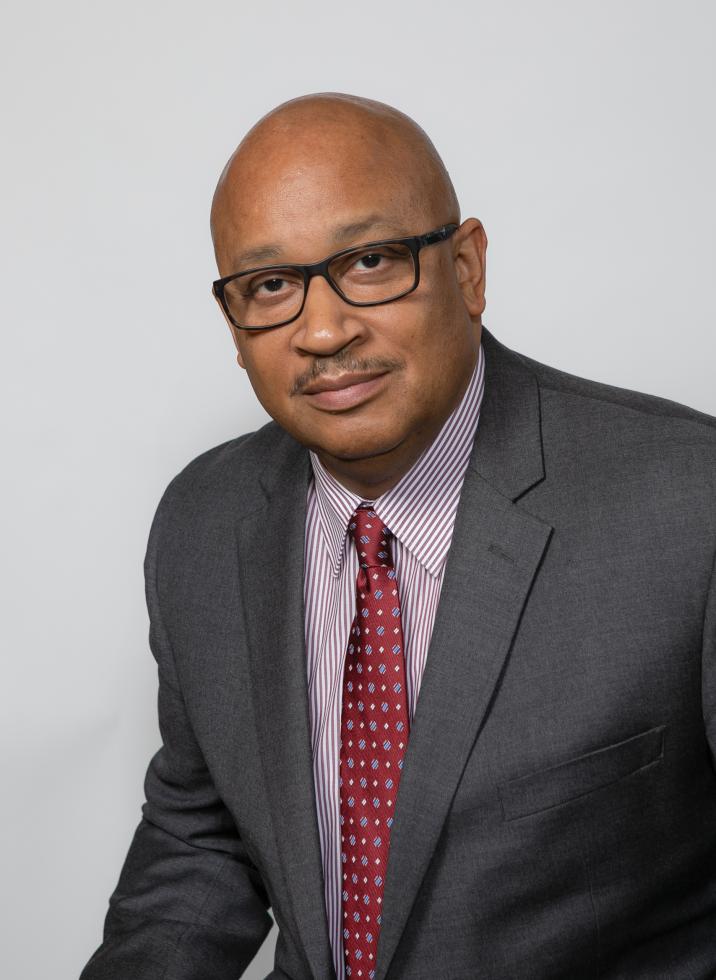 A highly-regarded urban educator in New Jersey for over 20 years, Principal Baruti Kafele distinguished himself as a master teacher and a transformational school leader. As an elementary school teacher in East Orange, New Jersey, he was selected as the East Orange School District and Essex County Public Schools Teacher of the Year, and he was a finalist for New Jersey State Teacher of the Year.
As a middle and high school principal, Principal Kafele led the turnaround of four New Jersey urban schools, including Newark Tech, which went from a low-performing school in need of improvement to national recognition, which included U.S. News and World Report recognizing it as one of America's best high schools. He is also the author of 10 books, including his national best-sellers, The Principal 50, Is My School a Better School BECAUSE I Lead It? and The Aspiring Principal 50.
Principal Kafele is the recipient of over 150 educational, professional and community awards which include the prestigious Milken National Educator Award, the National Alliance of Black School Educators Hall of Fame Award, induction into the East Orange, New Jersey Hall of Fame, and the City of Dickinson, Texas proclaiming February 8, 1998, as Baruti Kafele Day.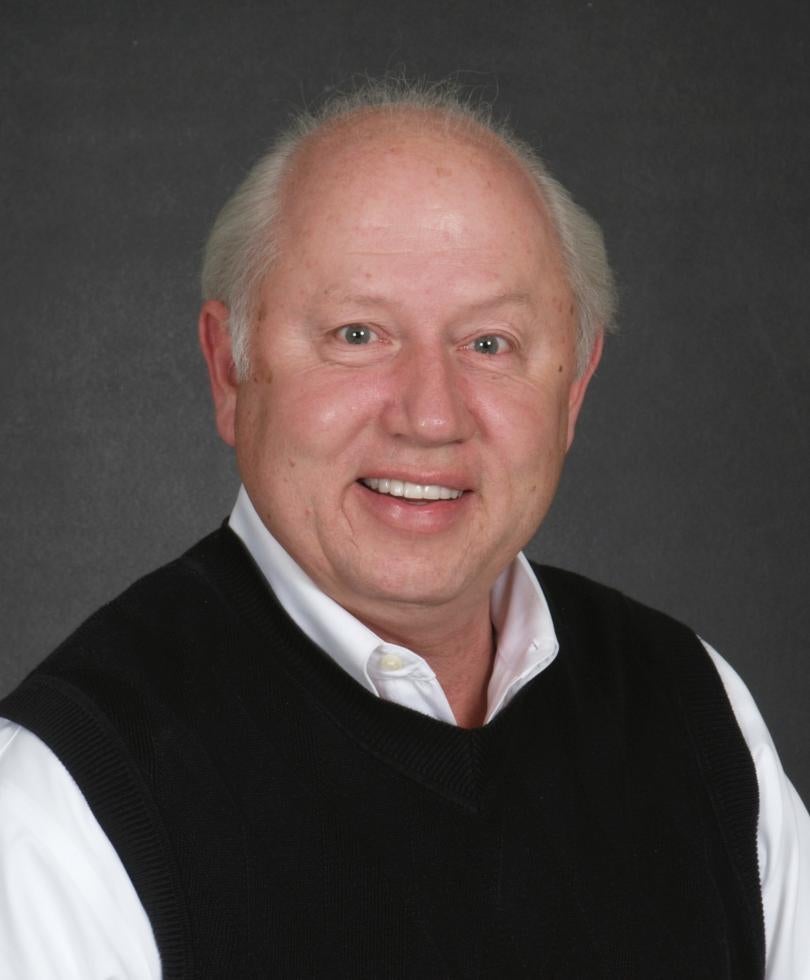 Dave Shepard manages his own educational consulting firm, The Middle Matters and More, in Lexington, Kentucky. As a former teacher, coach, curriculum and program designer, and administrator, Shepard has worked with middle grades and high school students for more than 40 years.
Since 1999, Shepard has devoted his time to helping schools become more efficient and effective for all teachers and students. he has presented at dozens of state and national conferences and assisted districts in 47 states and two foreign countries in developing and refining their programs by providing quality professional development and teacher in-services.
He has authored or coauthored numerous articles and a book with Sherrel Bergmann and Judy Brough on improving parental support in schools.
Shepard has been recognized as Coach of The Year and Principal of The Year. He received his highest honor, the President's Award for Lifetime Achievement, from the Kentucky Middle School Association.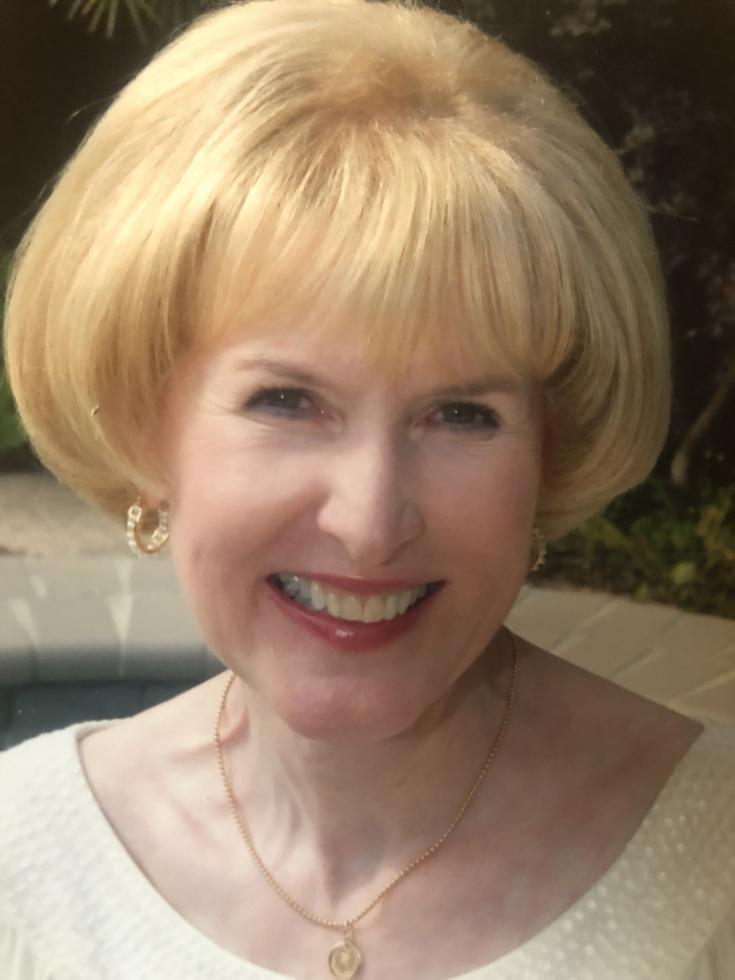 Barbara Turner Windhorst is a retired superintendent of the Jefferson Parish Public School System in Louisiana and was the first lay president of the Ursuline Academy of New Orleans, the oldest continuously operating girls' school in the United States, founded in 1726. She currently serves on the board of directors of the United Way of Greater New Orleans, as a founding member of the Women's Leadership Council of the United Way, on the board of directors of The Catholic Foundation and the St. Louis Cathedral Old Ursuline Convent Catholic Cultural Heritage Society, and as education committee chair of the Patrick F. Taylor Foundation.
Windhorst has also served on the board of trustees for State Colleges and Universities and served as chair for three years. She was Governor Buddy Roemer's nominee to the "superboard" for higher education and was interviewed and confirmed by the Louisiana State Senate. She was also one of the founding members for the Louisiana Center for Women in Politics and is a graduate of the New Orleans Regional Leadership Training Institute.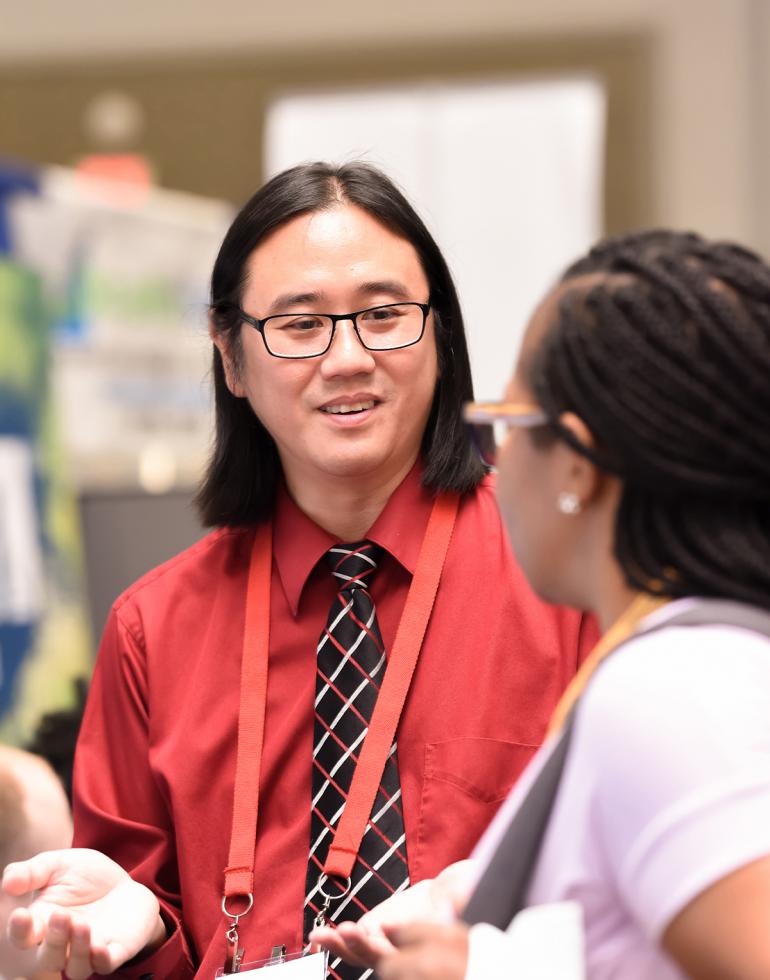 The Making Schools Work Conference annually attracts thousands of K-12 teachers, counselors, principals, technology center directors and state and district education agency personnel.
Our exhibit hall is a dynamic gathering place where educators and business leaders network and explore products and services.
Enjoy the benefits of maximum foot traffic as conference attendees visit the exhibit hall to attend receptions and networking events hosted there.
All conference events will be held at the New Orleans Ernest N. Morial Convention Center.
| Date / Time | Conference Event |
| --- | --- |
| Tuesday, July 7, 2020 | |
| 8 – 10:30 a.m. | Making Schools Work Advisory Council (invitation only) |
| 10 a.m. – 2 p.m. | Registration, Exhibit Hall and Escape Room Open |
| Noon | State Networking Lunch (Optional – registration and payment required) |
| 1 p.m. | Making Schools Work Improvement Framework Orientations for Elementary Grades, Middle Grades, High Schools and Technology Centers |
| 2:30 p.m. | Opening General Session, Keynote and Awards |
| 4 p.m. | Awards Reception and Prize Giveaway in the Conference Exhibit Hall |
| | |
| Wednesday, July 8, 2020 | |
| 7 a.m. | Coffee |
| 8 a.m. – 4 p.m. | Exhibit Hall and Escape Room Open |
| 8 a.m. | Concurrent and Table Talk Sessions |
| 9 a.m. | Morning Refreshment Break |
| 9:15 a.m. | Concurrent and Table Talk Sessions |
| 10:30 a.m. | Concurrent and Table Talk Sessions |
| 11:30 a.m. | Lunch (One Seating) |
| 12:30 p.m. | General Session |
| 1:45 p.m. | Concurrent and Table Talk Sessions |
| 2:45 p.m. | Afternoon Refreshment Break |
| 3 p.m. | Concurrent and Table Talk Sessions |
| 4 p.m. | Team Planning Time |
| | |
| Thursday, July 9, 2020 | |
| 7 a.m. | Coffee |
| 8 a.m. – 3 p.m. | Exhibit Hall and Escape Room Open |
| 8 – 10 a.m. | Deep Dive Sessions |
| 8 a.m. | Concurrent and Table Talk Sessions |
| 9 a.m. | Morning Refreshment Break |
| 10:15 a.m. | Concurrent and Table Talk Sessions |
| 11:30 a.m. | Lunch (One Seating) |
| 12:30 p.m. | Concurrent and Table Talk Sessions |
| 1:45 p.m. | Concurrent and Table Talk Sessions |
| 2:45 p.m. | Afternoon Refreshment Break |
| 3 p.m. | Closing General Session and Keynote |
| 4:30 – 6:30 p.m. | Celebratory Reception – Mardi Gras World (Optional – registration and payment required) |
| | |
| Friday, July 10, 2020 | |
| 7 a.m. | Coffee |
| 8 a.m. – 11 a.m. | Industry and Education Tours |
| | Networked Improvement Community Meetings |
| | Unconference Sessions |
| Noon | Conference Adjourns |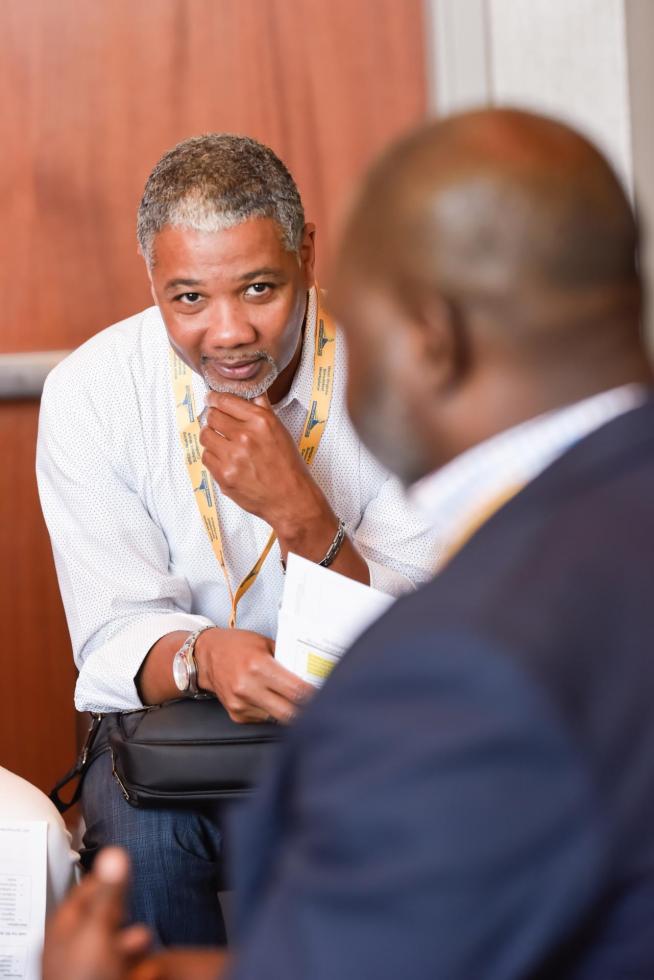 Promising practice sessions (60 minutes) highlight powerful practices and pedagogies that transform teaching and learning in any disciplinary area and in any setting — including elementary schools, middle grades schools, high schools, shared-time or full-time technology centers and postsecondary institutions.
Deep-dive sessions (120 minutes) give school teams time to explore a problem of practice in their K-12 school, technology center or postsecondary institution and partner with other educators to develop tools, strategies and plans to address that problem.
Table talk sessions (two back-to-back 25-minute sessions) allow presenters and attendees to share and gather information about top-of-mind issues related to conference objectives in an informal setting. Table talks can be mini versions of promising practice or deep-dive sessions or stand-alone sessions about key problems of practice and top-of-mind issues related to conference objectives.
Interested in presenting and need more information on which session type is right for you? Download our Proposal Submission Guide
Session Locations
All conference sessions will be held in the New Orleans Ernest N. Morial Convention Center.
1. Engaging Instruction — Engage each student in every classroom through high-quality instruction that incorporates powerful literacy and mathematics practices and project-based assignments.
2. Aligned Curriculum — Ensure each student has equitable access to challenging academic and technical curricula that align instruction, assignments and assessments with grade-level readiness standards.
3. Career Pathways — Offer each student access to career pathways and programs of study that align with workforce needs and include opportunities to earn industry or postsecondary credentials and participate in work-based learning.
4. Systems of Support — Provide each student with the personalized career guidance, advisement, social and emotional supports, and extra help and accelerated learning opportunities needed to graduate ready for college and careers.
5. Leadership for Continuous Improvement — Engage the whole school community in promoting a culture of high expectations and continuously using data to identify problems of practice and develop action plans to solve those problems.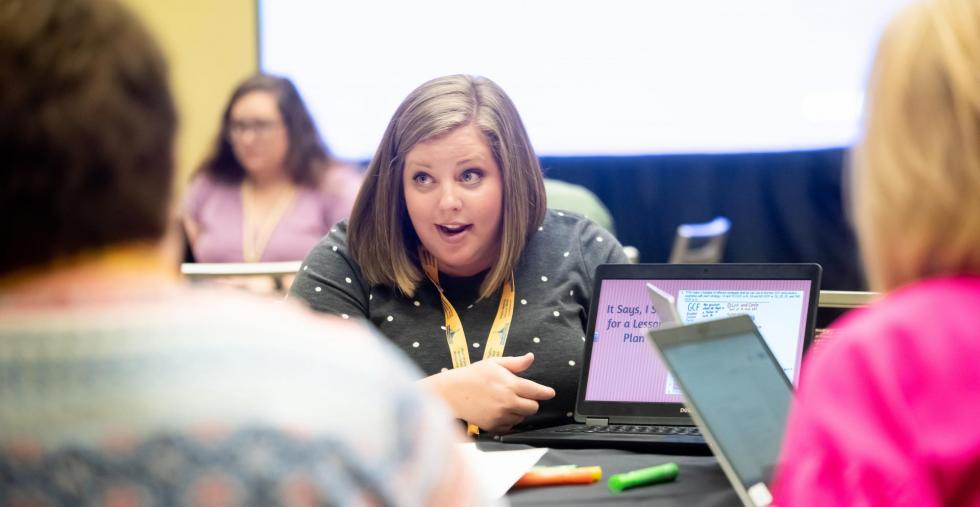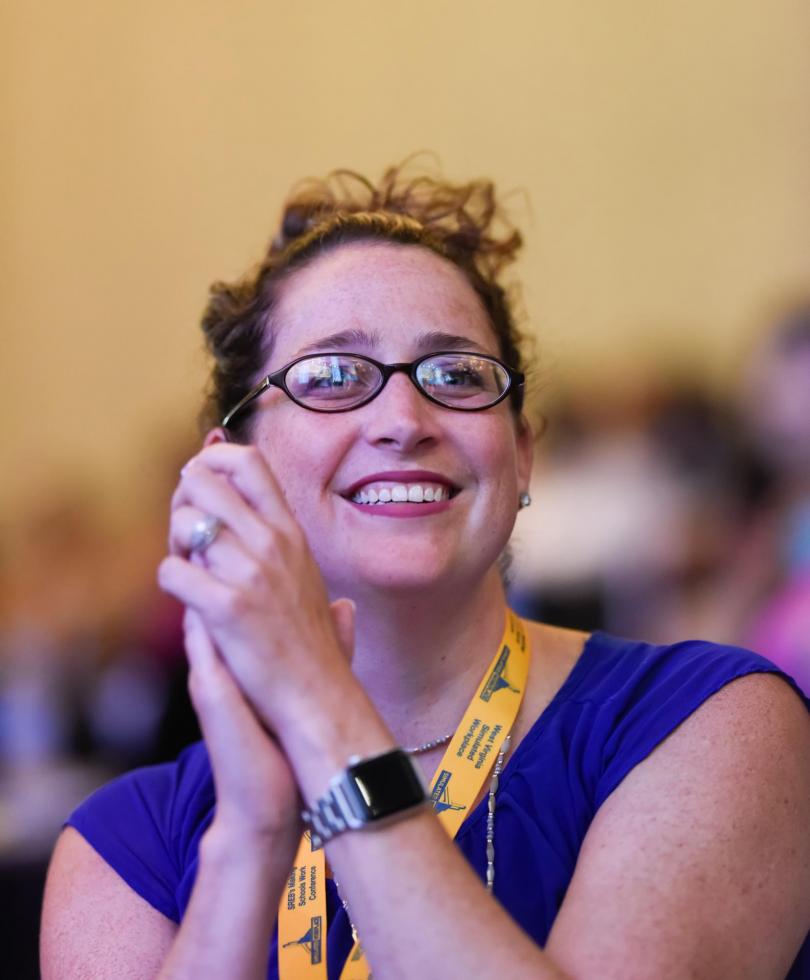 We are now accepting proposal submissions for the 2020 Making Schools Work Conference.
We encourage you to select the session type that's right for you — promising practice, deep dive or table talk — and spotlight tools and strategies that have engaged and motivated your students to higher achievement.
Need advice on how to submit a successful proposal? Download our Proposal Submission Guide.
Trouble submitting? Email summerstaffdev@sreb.org.
What information do I need to provide about my session?
Submitting a session proposal is easy. You'll need:
a title of 15 words or less that accurately describes what attendees will experience in your session
an abstract of 150 words or less that thoroughly describes the content of your session, how it aligns with a conference objective and the tools and strategies attendees will take away
to connect your session with a conference objective. Conference objectives are based on the five focus areas of the Making Schools Work school improvement process.
additional information on your session's:

type and length – Session types include promising practice (60-minute), deep dive (120-minute) or sharing session/table talk (two back-to-back 25-minute sessions)
target audience – Who would benefit from attending your session?
grade level(s) – Does your session relate to students in the elementary grades, middle grades, high school or technology centers?
content area(s) – What disciplinary areas or issues does your session address?
re-do: Are you willing to repeat your session?
All Submitters and Presenters must also provide complete contact information for each person associated with the session (Submitter, Primary Presenter and any Co-Presenters), including the email addresses at which we can reach you during the school year and in the summer months.
We encourage you to also share a bio and social media information for our conference app.
What is the deadline to submit a session proposal to the 2020 Making Schools Work Conference?
The deadline to submit a proposal for the 2020 Making Schools Work Conference is Friday, November 29, 2019. Note that this is a much earlier deadline than in previous years. The sooner the system closes, the sooner we can publish our conference programs and you can begin planning your schedule!
Where do I submit my session proposal? May I start a proposal and finish it later?
All proposals must be submitted through our new online system.
You must complete your proposal submission in one sitting. Once you submit your proposal, you may come back at a later time to edit or update it.
What is the difference between a Submitter, a Primary Presenter and a Co-Presenter? May I have multiple presenters?
Our online system will ask you to identify whether you are submitting a proposal on behalf of someone else (Submitter) or submitting a proposal yourself as a Primary Presenter. (Primary presenters are automatically considered submitters.)
Submitters must identify at least one person as the Primary Presenter of the session. Enter this information on the Review page, after providing the session's title, abstract and details.
Your session may have multiple presenters. On our Review page, please add or delete your session's Primary Presenter (if you are only a Submitter) and as many Co-Presenters as you would like by clicking the "Add Co-Presenter" button to the right of your session title. Our system will prompt you to look up each new presenter and enter their information.
Complete contact information must be provided for each person associated with the session.
I can't find my name or the name of one of my co-presenters in the system. What do I do?
We've adopted a new proposal submission system for the 2020 Making Schools Work Conference, so you may not find yourself or your school or organization when you begin submitting a proposal.
Follow the steps on our Search page, as follows:
If your organization is listed but not your name, click "New Contact" and enter yourself.
If you do not find your name or your organization in the search results, click "New Registration."
If you'd like to try your search again, click "New Search."
If you are a Submitter or Primary Presenter and cannot find your Co-Presenter(s) in the system, you will need to add them by clicking "New Contact" and entering their information.
Who will receive emails about my submission?
All persons associated with a proposal – Submitter, Primary Presenter and any Co-Presenters – will receive correspondence about the sessions with which they are associated.
May I submit more than one proposal?
Yes. However, if the number of quality proposals exceeds the number of sessions available, our conference organizers may choose to accept one proposal per person.
I need to edit or update my proposal submission. What do I do?
Check your email for the automated message you were sent after submitting your original proposal. It contains the username and password you must use to log in to our Proposal Service Center.
If you've forgotten or lost your password, visit our Proposal Service Center page, click "Forgot Password?" and follow the system's instructions to reset your password.
Until November 29, when the system closes, you may edit or update all elements of your proposal's content or presenters.
When will I find out if my session has been accepted?
Presenters will receive notice of acceptance and the date, time and location of their sessions on or before February 3, 2020.
When will the conference app and program be available?
Programs will be published online and via mobile app. For the most up-to-date version of the conference program, please use our mobile app, which will be available in February 2020.
A PDF version of the conference program will be available for downloading and printing in March 2020. A limited number of printed conference programs will be available for purchase at the conference.
What is required of conference presenters?
All presenters must:
Align sessions with a conference objective.
Provide your school and summer contact information.
Provide your job title, position, school, district and state.
Agree to present at your scheduled time.
Bring your own laptop and any special AV connectors to your session. Projectors will be available in all meeting rooms.
Arrange and pay for your travel and lodging.
Register and pay your conference registration fee.
What can I do to ensure that my proposal is accepted?
We appreciate the care you invest in preparing proposals. When choosing sessions, we consider:
Session diversity: SREB strives to ensure that conference sessions address diverse topics, audiences, grade levels and formats. We encourage you to apply your unique perspective to a conference objective and to emphasize tangible takeaways for session attendees.
Session availability: We've reduced the number of sessions at the Making Schools Work Conference to ensure that attendees aren't overwhelmed by choices and presenters can enjoy larger, engaged audiences.
Session value: SREB's Making Schools Work Conference is renowned for helping educators and school teams acquire research-based, classroom-tested tools and strategies they can use to improve student engagement and achievement and transform their school communities. Conference organizers look for sessions that feature hands- on problem-solving, powerful practices, inspiring stories of transformational change and examples of strong leadership.
Still have questions? Let us know!
We're happy to help. Email us at summerstaffdev@sreb.org.