Search: Summer Conferences Microsite
Results 31 - 40 of 119
Results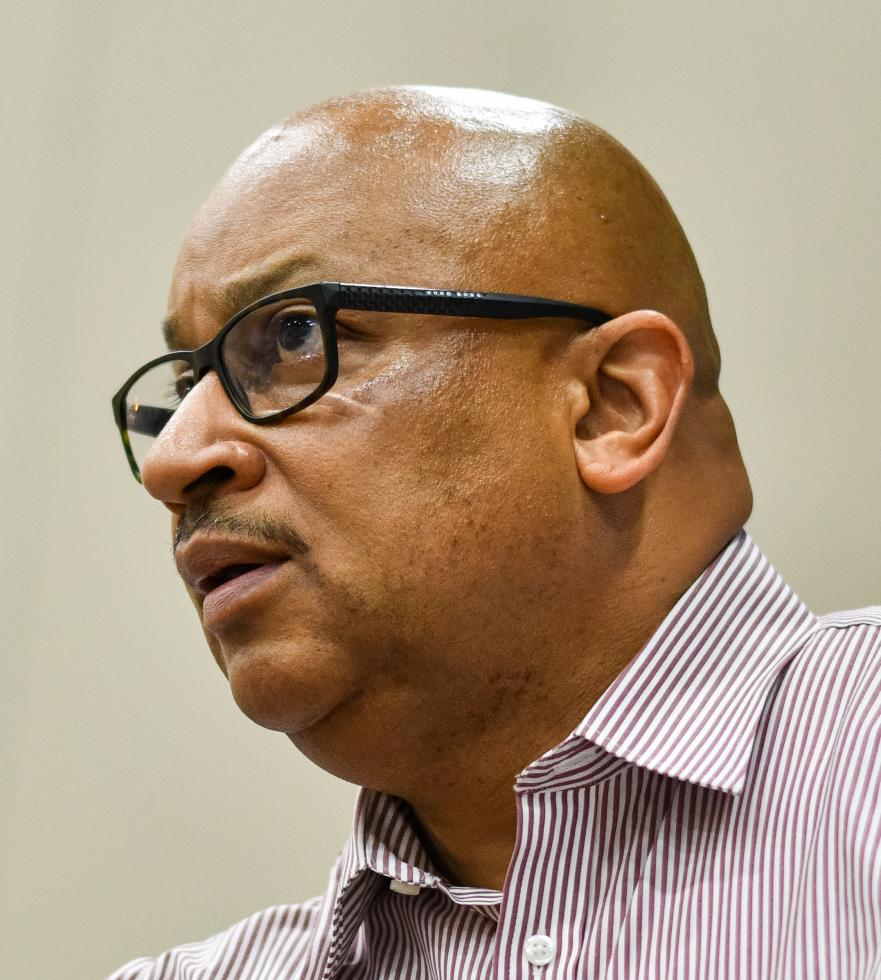 A highly-regarded urban educator in New Jersey for over 20 years, Principal Baruti Kafele distinguished himself as a master teacher and a transformational school leader. As an elementary school teacher in East Orange, New Jersey, he was selected as the East Orange School District and Essex County Public Schools Teacher of the Year, and he was a finalist for New Jersey State Teacher of the Year.
Our industry tours are back by popular demand! Go behind the scenes at some of New Orleans' most prominent businesses on Friday, July 10, from 8 a.m. to noon. Choose your tour by logging in to our registration system (coming soon). Attendees are limited to one tour choice. Spouses, children or other guests can be registered for an additional fee per person.
Tour choices include: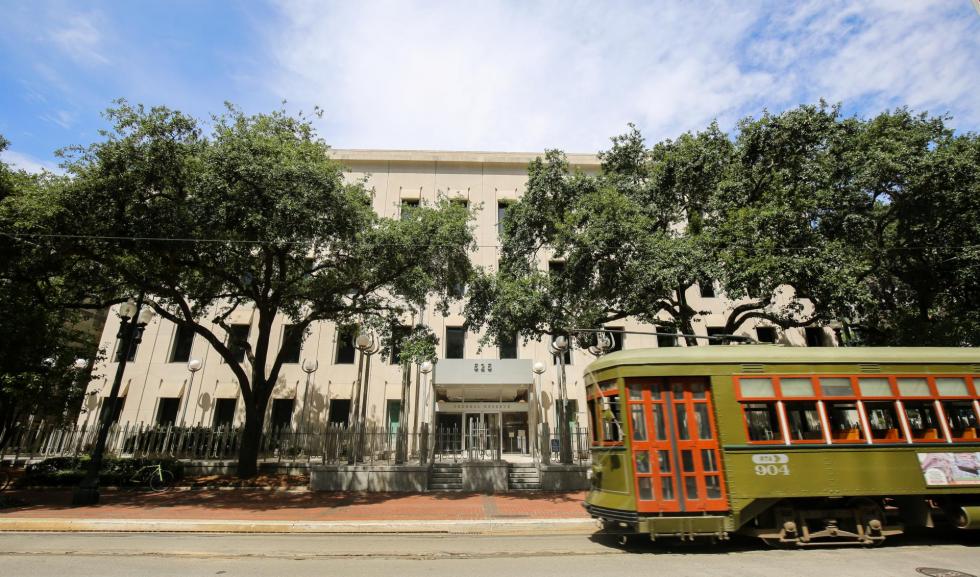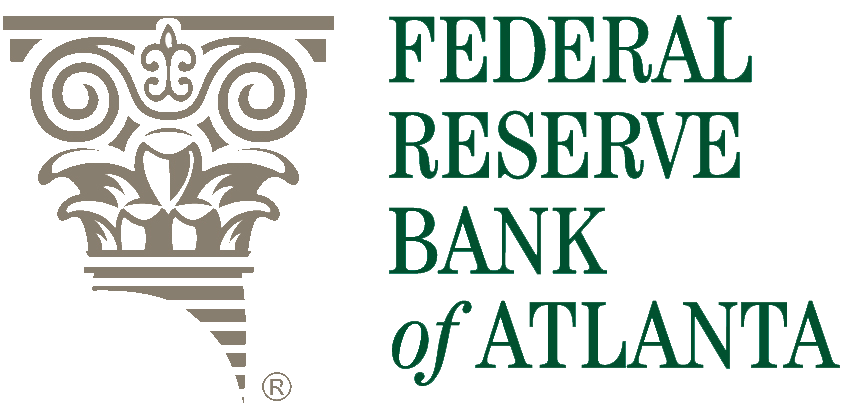 Visit the New Orleans Branch of the Federal Reserve Bank of Atlanta and learn about the central bank's work to support college and career readiness from bank employees.
Attendees will explore free resources they can take home to their classrooms to help students make informed economic and personal finance decisions. This tour will also include a visit to the bank's Museum of Trade, Finance & the Fed, which offers a history of how New Orleans evolved into a bustling port and financial center, and how, over the centuries, the institutions, instruments and people of New Orleans made it all possible.
Tour cost: $25 (includes transportation to the tour site)
Tour hours: TBA
Note: Tour participants must have a valid photo ID for entry into the Federal Reserve Bank building. Due to security requirements, registration for this tour will close one week prior to the conference.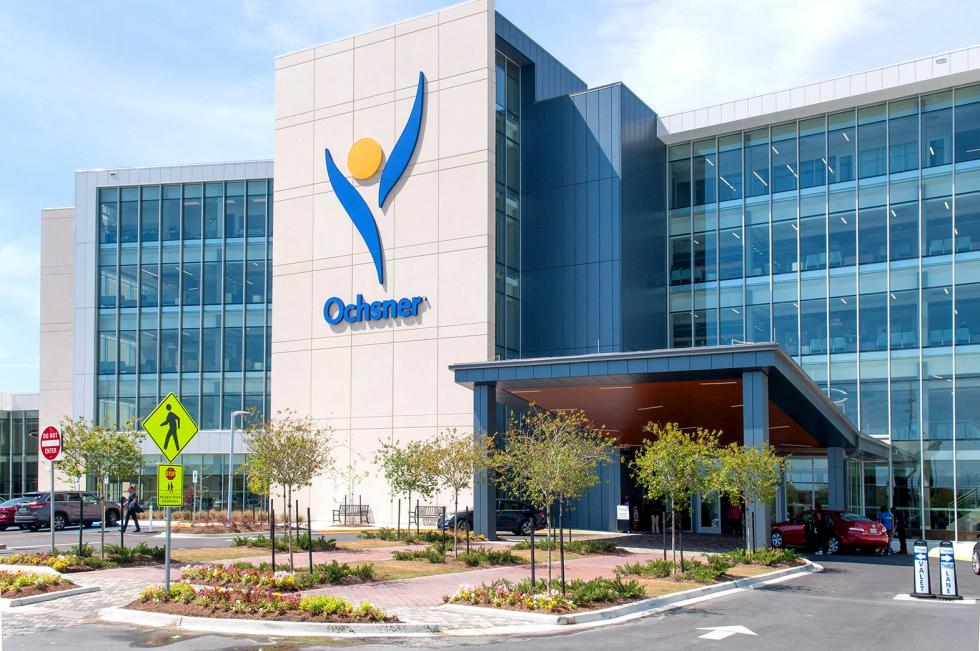 Explore careers in health care and STEM for your students with real-world medical simulations and inquiry-based experiments at Ochsner Medical Center.
Attendees will take an insider's look at Ochsner's iLab, where middle grades through college students dive deep into standards-based curricula on genetics, public health, cancer drug development, diabetes diagnostic testing, cell and molecular biology, and much more. Attendees will also get hands-on in Ochsner's Clinical Simulation Center, where practicing clinicians, students and residents use high-fidelity human patient simulators to hone their skills and ensure patient safety with procedures like CPR, code blue activities, intubations, urinalysis, trauma care, blood typing, and more.
Other elements of the Ochsner Medical Center tour are TBA.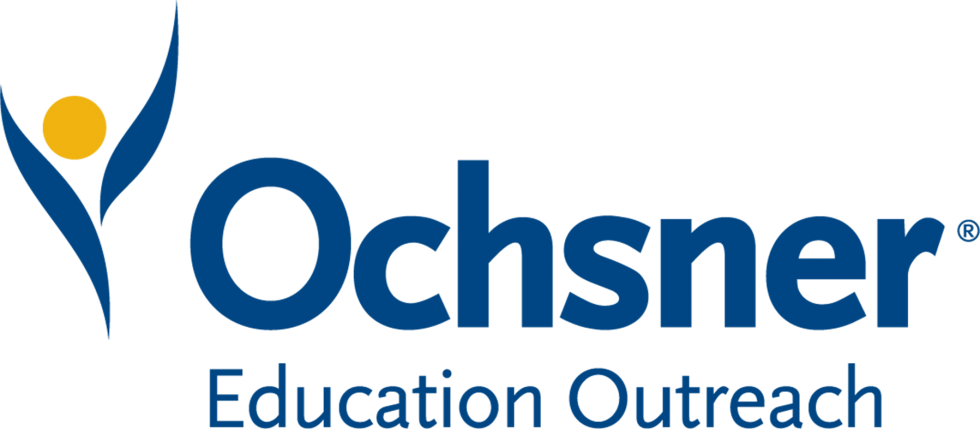 Ochsner's Education Outreach division is committed to developing a well-prepared and informed workforce pipeline for health sciences and positively impacting K-12 education outcomes. Ochsner does this by providing active learning opportunities and resources to students, offering high-quality professional development to teachers, collaborating with community partners to build STEM literacy, and developing inquiry-based curricula.
Tour cost: $25 (includes transportation to the tour site)
Tour hours: TBA
Note: Tour participants must sign and complete a participant agreement to join this tour (details TBA).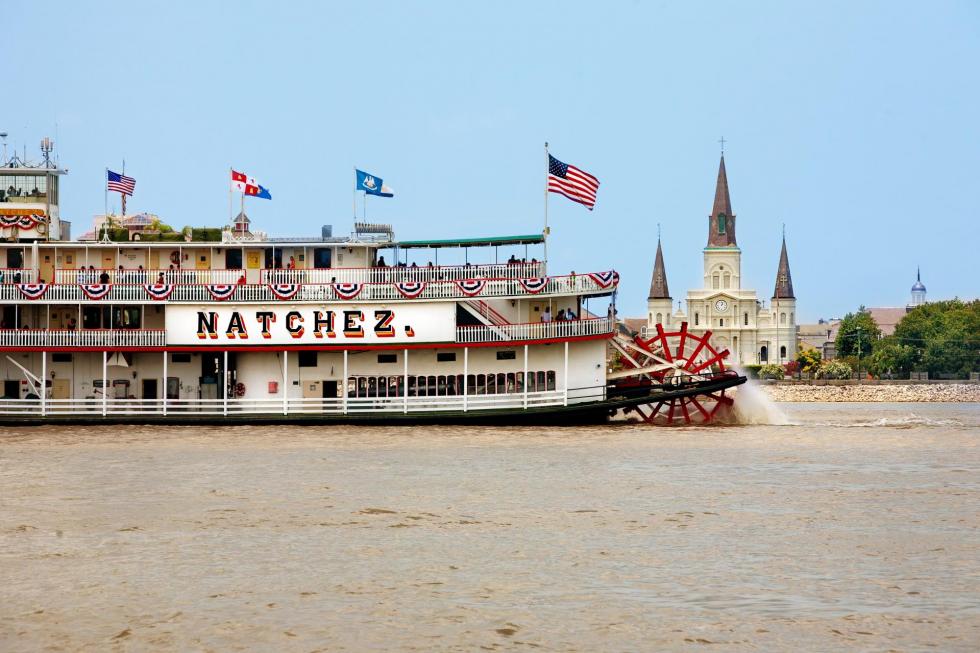 The New Orleans Steamboat Family of Companies has been at the forefront of New Orleans tourism for nearly 45 years, pioneering riverfront development, creating world class attractions and setting new tour standards. Tour attendees will learn about the many facets of the tourism industry and the careers that drive and service New Orleans' tourism and meetings markets.
Tour attendees will begin their morning with café au lait and beignets at Café Beignet in JAX Brewery, then move to the Toulouse Street Wharf to visit the departure point for Gray Line Tours & Transportation, the oldest and largest sightseeing company in New Orleans. Originally founded in 1926, Gray Line Tours & Transportation offers 15 different tours daily, many with multiple departures, as well as a charter bus service.
From here, attendees will be welcomed aboard the Steamboat NATCHEZ, the last authentic steamboat on the Mississippi River and a New Orleans icon. In 2019, she will be joined by a sister ship, the completely renovated Riverboat CITY of NEW ORLEANS.
Attendees will explore the many careers available at Visit New Orleans, a full-service destination management company. Established in 1989 to service New Orleans' growing meeting market, Visit New Orleans works with corporations and associations from around the world to produce all aspects of special events, private tour programs, Mardi Gras style parades and transportation systems.
Tour cost: $45 (includes transportation to the tour site)
Tour hours: 8 – 11 a.m.
Note: Tour requirements TBA.
NOCHI, the New Orleans Culinary & Hospitality Institute, is an industry-driven, non-profit culinary school whose mission is to provide a seat at the table for all people to bring their culinary passion to life. NOCHI offers non-degree vocational training in Baking & Pastry Arts and Culinary Arts certificates.
Attendees will tour NOCHI's beautiful facility, which at more than 90,000 square feet includes multiple kitchens, labs, classrooms and restaurant spaces:
The Emeril Lagasse Foundation Culinary Lab and J. Willard & Alice S. Marriott Foundation Culinary Lab are equipped with a six-burner range, salamander, fryer, charbroiler, under-counter refrigerator, and sink. Food processors, slicers, and mixers are also provided and each lab has its own instructor station, dry storage and dishwashing areas.
The Sherry & Alan Leventhal Baking & Pastry Lab and Tuohy Family Baking & Pastry Lab are equipped with a planetary mixer, and both labs have their own reach-in refrigerator and freezer, deck oven, roll-in oven, convection oven, doughnut fryer range, roll-in proofer/retarder, proofer holding cabinets, dough divider rounders and a dough sheeter in addition to a six-burner range, dry storage and pot washing areas.
The Dining Lab, a functioning restaurant space that features a full open kitchen and seating for 70, serves as a venue for hands-on enthusiast courses, pop-up dining experiences and private events.
The Republic National Distributing Company Beverage Lab boasts an expansive main bar, 16 mobile bars and a vaulted ceiling and opens onto the Founders' Terrace, a private rooftop area.
The Camellia Brands Food Science & Sensory Lab is a unique space that functions as a lab for taste testing, product testing, and collaborative food science instruction with local education partners.
Located on the building's top floor, McIlhenny Hall serves as a large event space or meeting room, and the adjoining Tabasco Terrace offers unparalleled views of downtown.
NOCHI's top-floor Production Kitchen hosts all NOCHI Catering production and is fully equipped to accommodate large-scale events.
The NOCHI Café by Gracious is a gathering place for students and faculty as well as neighbors, professionals and anyone looking for a great cup of coffee, delicious lunch or after-work drink.
Tour cost: $25 (includes transportation to the tour site)
Tour hours: 9 a.m. OR 10:30 a.m.
Note: Tour participants must check in and receive a visitor's sticker at NOCHI's front desk.

WYES-TV, Louisiana's only independently owned Public Broadcasting Service member television station, produces and distributes original programs that bring the best of New Orleans and the Gulf Coast to the world.
Did you know?
Go behind the scenes with Monica Turner, WYES's Outreach Manager, and explore the station's studios, audio, video and graphic design production and editing facilities, and accounting, HR, promotion and outreach operations.
Tour cost: $25 (includes transportation to the tour site)
Tour hours: 8 a.m. – 10:30 a.m.
Note: Tour participants must check in and receive a guest pass at the WYES front desk. Active productions may require WYES to restrict access to studio spaces.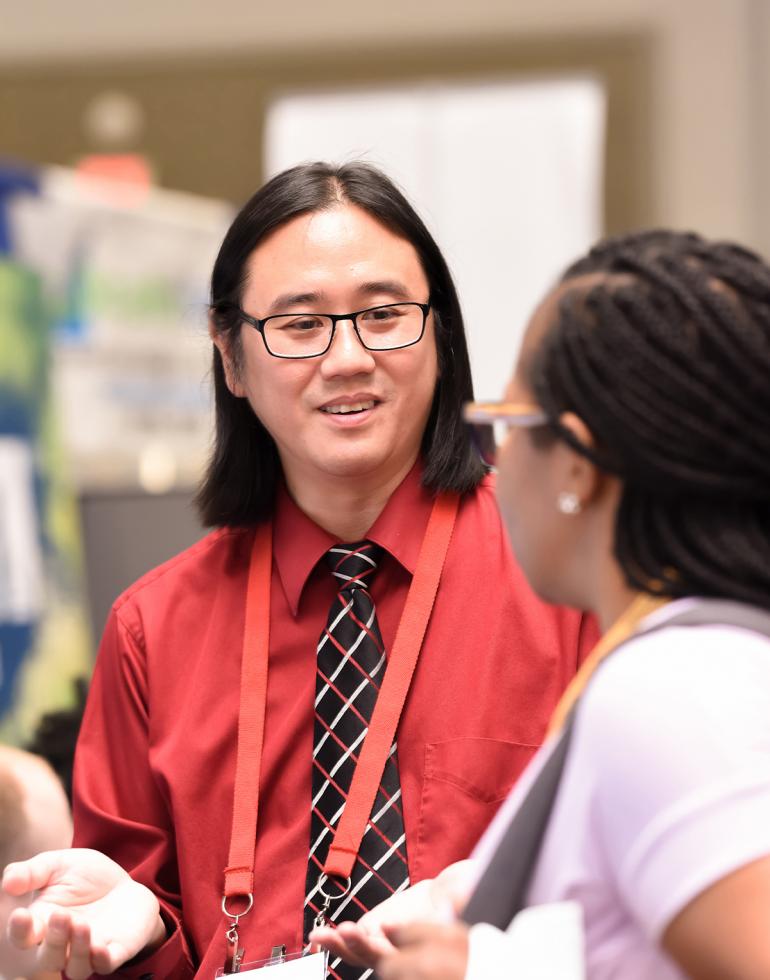 The Making Schools Work Conference annually attracts thousands of K-12 teachers, counselors, principals, technology center directors and state and district education agency personnel.
Our exhibit hall is a dynamic gathering place where educators and business leaders network and explore products and services. Enjoy the benefits of maximum foot traffic as conference attendees visit the exhibit hall to attend receptions and networking events hosted there.
Be the first to know when exhibitor and sponsor registration opens!
We are now accepting proposal submissions for the 2020 Making Schools Work Conference.
We encourage you to select the session type that's right for you — promising practice, deep dive or table talk — and spotlight tools and strategies that have engaged and motivated your students to higher achievement.
Need advice on how to submit a successful proposal? Download our Proposal Submission Guide.
Trouble submitting? Email summerstaffdev@sreb.org.
What information do I need to provide about my session?
Submitting a session proposal is easy. You'll need:
a title of 15 words or less that accurately describes what attendees will experience in your session
an abstract of 150 words or less that thoroughly describes the content of your session, how it aligns with a conference objective and the tools and strategies attendees will take away
to connect your session with a conference objective. Conference objectives are based on the five focus areas of the Making Schools Work school improvement process.
additional information on your session's:

type and length – Session types include promising practice (60-minute), deep dive (120-minute) or sharing session/table talk (two back-to-back 25-minute sessions)
target audience – Who would benefit from attending your session?
grade level(s) – Does your session relate to students in the elementary grades, middle grades, high school or technology centers?
content area(s) – What disciplinary areas or issues does your session address?
re-do: Are you willing to repeat your session?
All Submitters and Presenters must also provide complete contact information for each person associated with the session (Submitter, Primary Presenter and any Co-Presenters), including the email addresses at which we can reach you during the school year and in the summer months.
We encourage you to also share a bio and social media information for our conference app.
What is the deadline to submit a session proposal to the 2020 Making Schools Work Conference?
The deadline to submit a proposal for the 2020 Making Schools Work Conference has been extended to Saturday, December 7, 2019. Note that this is a much earlier deadline than in previous years. The sooner the system closes, the sooner we can publish our conference programs and you can begin planning your schedule!
Where do I submit my session proposal? May I start a proposal and finish it later?
All proposals must be submitted through our new online system.
You must complete your proposal submission in one sitting. Once you submit your proposal, you may come back at a later time to edit or update it.
What is the difference between a Submitter, a Primary Presenter and a Co-Presenter? May I have multiple presenters?
Our online system will ask you to identify whether you are submitting a proposal on behalf of someone else (Submitter) or submitting a proposal yourself as a Primary Presenter. (Primary presenters are automatically considered submitters.)
Submitters must identify at least one person as the Primary Presenter of the session. Enter this information on the Review page, after providing the session's title, abstract and details.
Your session may have multiple presenters. On our Review page, please add or delete your session's Primary Presenter (if you are only a Submitter) and as many Co-Presenters as you would like by clicking the "Add Co-Presenter" button to the right of your session title. Our system will prompt you to look up each new presenter and enter their information.
Complete contact information must be provided for each person associated with the session.
I can't find my name or the name of one of my co-presenters in the system. What do I do?
We've adopted a new proposal submission system for the 2020 Making Schools Work Conference, so you may not find yourself or your school or organization when you begin submitting a proposal.
Follow the steps on our Search page, as follows:
If your organization is listed but not your name, click "New Contact" and enter yourself.
If you do not find your name or your organization in the search results, click "New Registration."
If you'd like to try your search again, click "New Search."
If you are a Submitter or Primary Presenter and cannot find your Co-Presenter(s) in the system, you will need to add them by clicking "New Contact" and entering their information.
Who will receive emails about my submission?
All persons associated with a proposal – Submitter, Primary Presenter and any Co-Presenters – will receive correspondence about the sessions with which they are associated.
May I submit more than one proposal?
Yes. However, if the number of quality proposals exceeds the number of sessions available, our conference organizers may choose to accept one proposal per person.
I need to edit or update my proposal submission. What do I do?
Check your email for the automated message you were sent after submitting your original proposal. It contains the username and password you must use to log in to our Proposal Service Center.
If you've forgotten or lost your password, visit our Proposal Service Center page, click "Forgot Password?" and follow the system's instructions to reset your password.
Until November 29, when the system closes, you may edit or update all elements of your proposal's content or presenters.
When will I find out if my session has been accepted?
Presenters will receive notice of acceptance and the date, time and location of their sessions on or before February 3, 2020.
When will the conference app and program be available?
Programs will be published online and via mobile app. For the most up-to-date version of the conference program, please use our mobile app, which will be available in February 2020.
A PDF version of the conference program will be available for downloading and printing in March 2020. A limited number of printed conference programs will be available for purchase at the conference.
What is required of conference presenters?
All presenters must:
Align sessions with a conference objective.
Provide your school and summer contact information.
Provide your job title, position, school, district and state.
Agree to present at your scheduled time.
Bring your own laptop and any special AV connectors to your session. Projectors will be available in all meeting rooms.
Arrange and pay for your travel and lodging.
Register and pay your conference registration fee.
What can I do to ensure that my proposal is accepted?
We appreciate the care you invest in preparing proposals. When choosing sessions, we consider:
Session diversity: SREB strives to ensure that conference sessions address diverse topics, audiences, grade levels and formats. We encourage you to apply your unique perspective to a conference objective and to emphasize tangible takeaways for session attendees.
Session availability: We've reduced the number of sessions at the Making Schools Work Conference to ensure that attendees aren't overwhelmed by choices and presenters can enjoy larger, engaged audiences.
Session value: SREB's Making Schools Work Conference is renowned for helping educators and school teams acquire research-based, classroom-tested tools and strategies they can use to improve student engagement and achievement and transform their school communities. Conference organizers look for sessions that feature hands- on problem-solving, powerful practices, inspiring stories of transformational change and examples of strong leadership.
Still have questions? Let us know!
We're happy to help. Email us at summerstaffdev@sreb.org.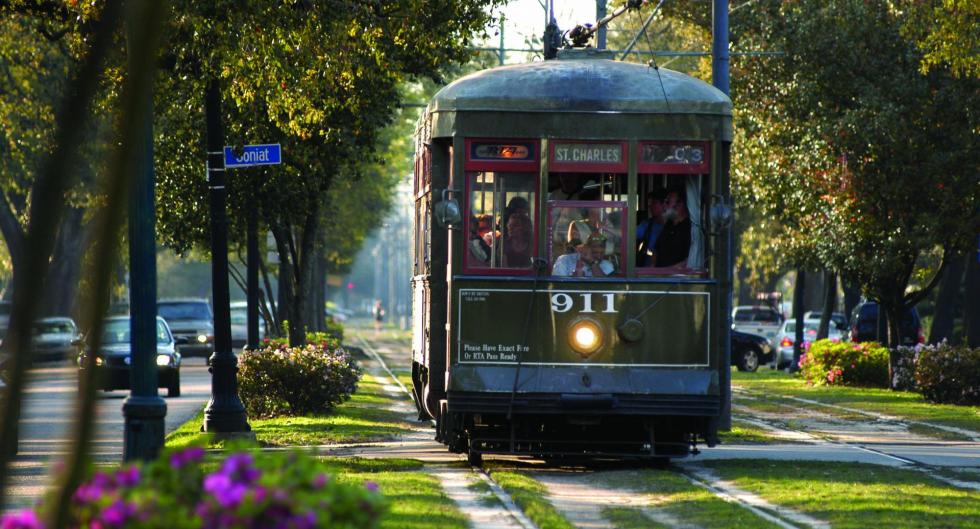 Conference Location
All Making Schools Work Conference events will be held at the New Orleans Ernest N. Morial Convention Center.
Travel Information
New Orleans & Company publishes extensive, updated information on getting around and making the most of your time in this incomparable city.
At the 2020 Making Schools Work Conference, SREB will recognize outstanding middle grades schools, high schools and technology centers that have implemented SREB's school improvement frameworks and are achieving success in meeting bold goals related to graduation, readiness and credential attainment.
SREB's evidence-based school improvement frameworks are grounded in the belief that when states, districts and schools create personalized, meaningful learning experiences and encourage students to succeed, students will make the effort needed to master complex academic and technical concepts.
To be recognized as a Pacesetter School, schools must:
Be an active member of one or more of the Making Schools Work networks for the middle grades, high schools or career and technology centers — for two consecutive years.
Administer SREB's student and teacher surveys.
Provide evidence of implementing school improvement strategies related to engaging instruction, aligned curricula, career pathways, systems of support or leadership for continuous improvement.
Provide documented evidence of student achievement.
Participate in the 2020 Making Schools Work Conference by presenting a session aligned with one or more of the conference objectives.
For more details, download our Pacesetter Awards criteria and Nomination form.
All nominations must be received by December 4, 2019. Please email completed forms to Jasmine Jones.
Registrations for the 2020 Making Schools Work Conference are accepted online. Sign up to be notified when our registration system goes live.
All conference events will be held July 7-10, 2020, in the New Orleans Ernest N. Morial Convention Center.
Your registration fee includes admission to all conference sessions and the exhibit hall, coffee and refreshment breaks, and hot lunches on Wednesday and Thursday. Optional industry tours and special events carry a separate fee for attendees and their spouses/guests, as described below.
Registration Options
Register By Date
Price
Network
States*
Price:
Non-Network
States
Early Bird Pricing – Full Conference
April 1
$395
$445
Regular Pricing – Full Conference
July 6
$425
$475
Onsite Registration Pricing – Full Conference
July 7-10
$450
$500
One-Day Conference Registration
-
$200
$225
Spouse/Guest (includes exhibit hall, coffee and refreshment breaks, and lunch ONLY)
-
$100
$100
Industry Tours**
-
$25+
$25+
Tuesday State Networking Lunch
-
$25
$25
Thursday Reception and Celebration at Mardi Gras World – Includes Float Den Tour
-
$30
$30
* Network states currently include Alabama, Georgia, Louisiana, Mississippi, Missouri, New York, North Carolina, Ohio, Oklahoma, Pennsylvania, South Carolina, Virginia and West Virginia. [Note. This list is subject to change.]
** Industry tour pricing varies by tour site. Learn more.
Pay by Credit Card
To pay by credit card, you must register online. We accept Master Card, Visa and Discover.
Pay With Checks or Purchase Orders
If you are paying by check or purchase order, please send payment to:
James Lew
Southern Regional Education Board
Attn: Making Schools Work Conference Registration
592 10th St NW
Atlanta GA 30318-5776
Cancellations and Refunds
Please submit cancellation and refund requests to us by June 12, 2020. All cancellations received after this date will incur a $100 cancellation fee per canceled attendee; refund requests will be accepted for emergency situations only.
Justify Your Attendance
We can help you share the importance of your conference attendance with others! Our Justify Your Attendance guide includes a sample letter, talking points, conference benefits, registration and hotel information, and more.
Have Questions?
Check out our FAQ! You can also email us – we'll be glad to help.
Communications Permission and Release
Registration for an SREB conference, event or training session constitutes an agreement by the registrant to SREB's permission to record, videotape and photograph their images or voices and to use, reproduce, publish and display their names, photographs, video images or quoted material in any format or media including, without limitation, printed and electronic publications and materials, press releases, webpages, internet publications and other publications, materials, information and communications, at its discretion, for purposes consistent with its mission and nonprofit status. By registering, participants agree that they are not entitled to receive, and waive any right to, compensation for any such use of their images or voices. Participants who wish to opt out should notify SREB conference, event or training session staff.
Where is the conference being held?
All conference events will take place at the New Orleans Ernest N. Morial Convention Center.
When will the conference program be available?
A complete conference program will be posted on this website in March 2020. The program will be regularly updated after this date — including during the conference — to reflect any last-minute changes.
Will there be a printed program this year?
A limited number of programs will be printed and made available for purchase onsite at the conference.
Is there a conference mobile app?
Yes! Download our official conference app to access each day's schedule, exhibitor and sponsor listings, venue maps, speaker bios and more. The app will allow you to search for sessions by keywords, session types, topics, times, intended audiences, grade levels and more. A link to the conference app will be posted on this website in February 2020.
What happened to the Networking Conference?
After seven years of offering the College- and Career-Readiness Standards Networking Conference as a separate event, we're uniting both conferences in one – the Making Schools Work Conference. Join us in New Orleans in 2020 to explore powerful literacy and mathematics tools and strategies that enhance students' content knowledge and reasoning skills.
When does registration open?
Sign up to be notified when our online registration system is open. We're launching a brand-new event management system to make your conference experience even better!
How much does it cost to attend?
Please visit our registration page for information on new early bird, regular and onsite registration fees for the conference as well as optional fees associated with special meals, functions and tours.
What's included in conference registration fees?
Your registration fee includes admission to all conference sessions and the exhibit hall, coffee or refreshment breaks and hot lunches on Wednesday and Thursday.
A special State Networking Lunch on Tuesday will be available for an additional fee.
Spouse/guest registrations only include admission to the exhibit hall, meals and coffee or refreshment breaks.
Optional industry tours and other special events also carry a separate fee.
How much does it cost to stay in one of SREB's official conference hotels?
Please visit the travel section of our website for detailed pricing information for official conference hotels as well as information on flights and ground transportation.
When does the conference begin and end?
Registration begins at 10 a.m. on Tuesday, July 7. Conference activities kick off with an opening general session at 2:30 p.m. on Tuesday and end at noon on Friday, July 10.
For detailed information on preconference activities and special events, please visit our Schedule at a Glance page.
I have not received confirmation of my registration. What should I do?
Send us an email with your request for a confirmation.
How do I make changes to my conference registration?
You may go back to the original entry on the online registration site and make changes or email them to us.
I would like to present a session, too. What do I need to do?
We welcome your submission! Learn more about our conference objectives and session types and check out our new Submission FAQ. When you're ready, visit our proposal system to submit a new session or revise a previously submitted session.
I registered but can't attend. May someone else go in my place?
Yes! Please send an email requesting the change that includes the registrant's name and the new attendee's name and contact information.
What is your cancellation policy?
To qualify for a refund, cancellations must be received by June 12, 2020. All cancellations received after June 12 will incur a $100 cancellation fee per canceled registrant. Requests for a full refund without the cancellation fee after June 12 will be assessed on a case-by-case basis. Please email us.
What types of payments are acceptable?
Our online registration system accepts MasterCard, Visa and Discover. If you wish to pay with a check or purchase order, please send payment to:
James Lew
Southern Regional Education Board
Attn: Making Schools Work Conference
592 10th St NW
Atlanta GA 30318-5776
Is there a registration deadline?
No. Online registration will remain open throughout the conference, but you may prefer to register in person at SREB's headquarters in the New Orleans Convention Center.
To take advantage of our early-bird pricing, please register by April 1, 2020.
Is payment due before the conference?
Payments should be made at the time of registration. However, we do accept payment at the conference. Please visit SREB's headquarters at the New Orleans Convention Center to make your payment in person.
Is payment still due even though I did not attend the conference?
Yes, you are responsible for either the full registration fee or a cancellation fee.
I have a question I don't see here.
Email us at summerstaffdev@sreb.org and we'll be happy to help.