2023 Joint ACM-RCP Annual Meeting
Attendance Questionnaire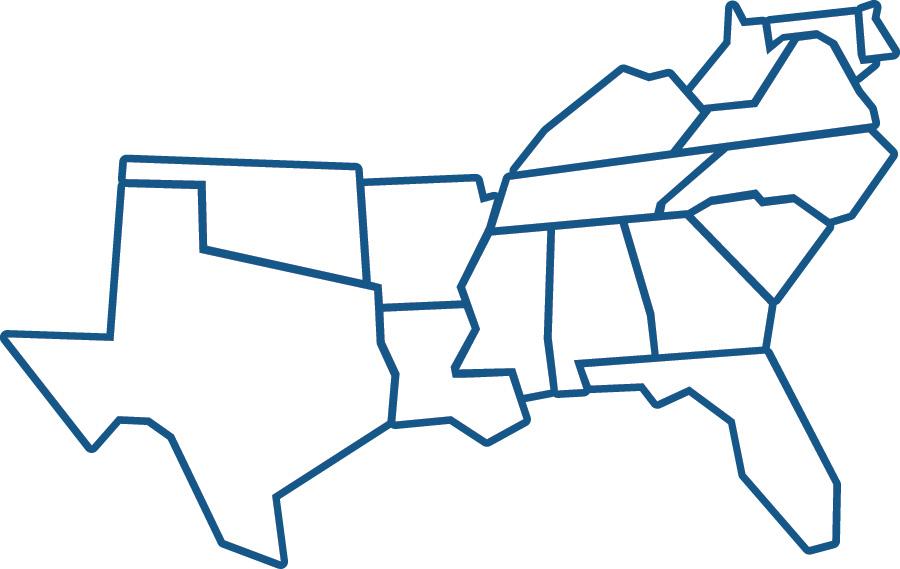 The 2023 Joint Academic Common Market-Regional Contract Program coordinators' meeting will be held April 11-13, 2023, at the Starling by Hilton Atlanta Midtown. Please review the details below to determine which meetings you will attend:
The joint meeting opens Tuesday evening, April 11 at 6 p.m. ET with SREB's welcome reception and dinner for ACM state coordinators.

The Academic Common Market meeting starts Wednesday April 12 at 9am and ends at 4pm ET the same day.

Those who are also RCP state coordinators stay for the rest of the meeting.

The Regional Contract Program meeting opens Wednesday evening, April 12 at 6 p.m. ET with SREB's welcome reception and dinner for RCP state and institutional coordinators.

The RCP meeting continues Thursday April 13 at 9 am and ends at 4pm ET the same day.
SREB will pay for one representative from each state or institution to attend, including airfare, hotel accommodations and travel to and from the airport.
ADDITIONAL REPRESENTATIVES – If you wish to send more than one representative, your agency will be invoiced by SREB for the hotel stay and the cost of the meals. The invoice must be paid prior to the meeting. Extra representatives are also required to pay for their own flights.
Please have extra representatives complete and submit a registration questionnaire. In the Position/Department/Function field, choose "Meeting Extra," so we may identify who needs to be invoiced.
Meeting and Travel Logistics
HOTEL STAY – SREB will make hotel room reservations for registered attendees. SREB staff will provide attendees with their hotel confirmation numbers a few days before the meeting.
AIR TRAVEL – To ensure that we obtain the best flight rates, please make your travel arrangements as soon as possible.
Unless special arrangements are made with SREB, travel should be booked no later than two weeks before the event. You will receive an e-itinerary to review and approve.
Please complete your flight reservations prior to registering.
REGISTRATION – If you are flying, your flight information is required for meeting registration. Please submit the attendance questionnaire below after you make your flight arrangements.
Please complete the online registration questionnaire no later than 5 pm Friday, March 17, 2023.
Once you submit your registration, you will receive an email confirmation from acm-rcp@SREB.org and further follow-up from SREB staff. If you have any questions or concerns, please contact Elisa Jaden at (404) 879-5517.
Attendance Questionnaire