Free Fall Instructional Webinars
Create a common vision for quality instruction in your PLCs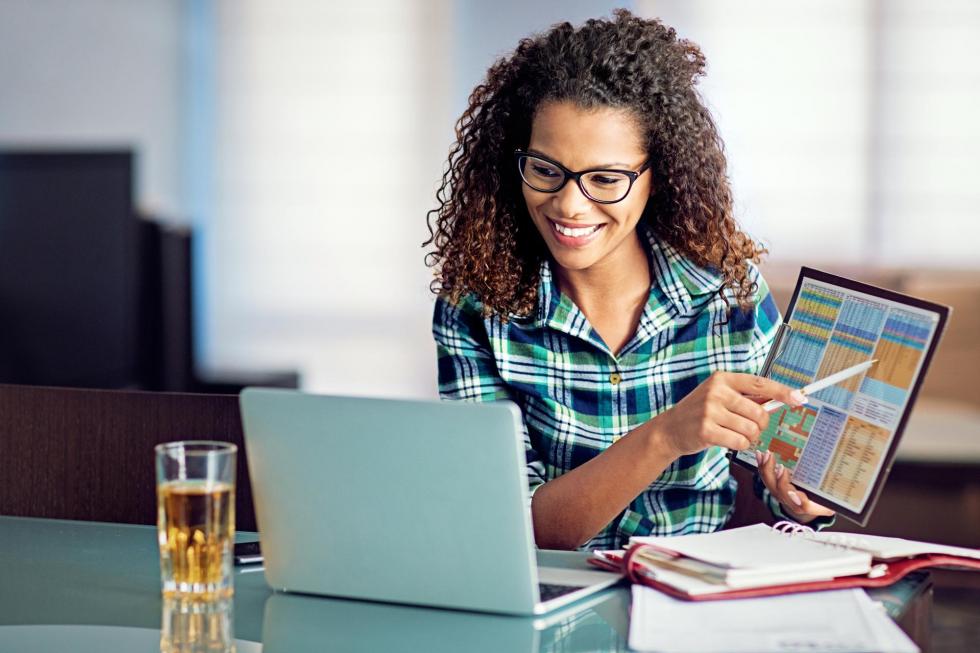 Based on the success of our blended instruction workshops, we've launched a FREE series of webinars on innovative practices for enhancing your instruction in any curricular area or setting.
Explore how to modify your curriculum, lessons or assessments to embed powerful instructional practices that promote student engagement and achievement.
| Date and Time | Session Topic | Sign Up |
| --- | --- | --- |
| Thursday, November 4, 3:30 – 5 p.m. Eastern | Take Your CTE Instruction to the Next Level | |
| Wednesday, November 10, 3:30 – 5 p.m. Eastern | Inspire the Next Generation of Scientific Explorers | |
| Tuesday, November 16, 3:30 – 5 p.m. | Design Instruction That Transcends the Classroom | |
| Thursday, November 18, 3:30 – 5 p.m. | Bring Social Studies to Life | |
| Thursday, December 2, 3:30 – 5 p.m. Eastern | Spark School Improvement in the Elementary Grades | Register |
| Wednesday, December 15, 3:30 – 5 p.m. Eastern | Raise CTE Rigor With Connected Academics | Register |
Need to Know
Cost: Free
Times: All sessions meet at 3:30 p.m. Eastern. Webinars are 60 minutes with 30 minutes of question-and-answer time and support from SREB facilitators.
Scheduling conflict? Register and we'll send you a link to a recording of the session after it is complete.
Location: All sessions meet on SREB's secure Zoom platform. Preregistration is required.
Whether you are brand new to teaching, transitioning from industry to education, or a seasoned CTE teacher or leader, improving the quality of CTE is complex. There are many moving parts – standards-aligned, integrated curricula; engaging, cross-disciplinary instruction; career exploration and work-based learning; business and industry partnerships; actionable assessment data; up-to-date technology and so much more. Join us and learn how SREB's Powerful CTE Instructional Practices offer clear measures of the teacher behaviors, student behaviors and artifacts that reflect engaging, rigorous CTE learning. Teachers, we'll share tips for incorporating these practices in your classroom, lab or worksite. CTE leaders, we'll show you how to use our tools to observe and recognize quality instruction and provide useful feedback.
Spark a lifelong love of scientific inquiry with engaging instructional strategies that harness students' natural curiosity about the world. In this free webinar, we'll share practical examples of teacher and student behaviors and learning artifacts that reflect best practices for engaging science and STEM instruction. Based on decades of research, SREB's Powerful Science Instructional Practices for grades K-12 foster collaboration and encourage students to think independently and question the world around them. Join us and learn how the PSIPs can help you embed elements of engineering design and project-based learning in your school and classroom instructional practices.
Students come early and stay late when learning is real life, hands-on and gets their creative juices flowing. SREBs Powerful Project-Based Learning Practices offer a framework for teachers to take their existing curriculum and standards and plan exciting, authentic units of study in which students apply content knowledge, research and analytical skills, and design principles to develop innovative solutions to problems drawn from their own communities or real career contexts. In this webinar, we'll explore the difference between "doing projects" and project-based learning at its best and share teacher-tested, student-approved examples of PBL units in action. Let us show you how these powerful practices can transform teaching and learning at your school!
Looking for ways to plan and deliver rigorous, relevant and inspiring social studies instruction? With SREB's Powerful Social Studies Instructional Practices, students interact with a broad range of disciplinary and interdisciplinary sources and explore the connections between the historical, social and cultural experiences of others and their own lives and communities. In this webinar, we'll explain and model how teachers can use these practices as a framework for planning and delivering instruction that elevates student learning and growth. We'll also share examples of literacy-based, inquiry-focused lessons and assignments that cultivate students' ability to read, analyze, synthesize and share their learning.
Graduating more students ready for college and careers starts in grades K-5! Join us and learn how teachers and leaders like you can harness SREB's powerful new elementary key practices to transform your instructional practices and address unfinished learning. We'll unpack how these new key practices align with our problem-solving process and nationally recognized Making Middle Grades Work, High Schools That Work and Technology Centers That Work frameworks to create a truly district-wide approach to sustainable school improvement.
Are you ready to bring your CTE programs to a new level but aren't sure what that looks like? Dig into SREB's treasure chest of CTE and academic connected learning exemplars. Discover why CTE and academic rigor is crucial to students' lifetime success in the workforce.
Looking for More CTE Content?
Join us December 13 and February 28 for our free virtual CTE Professional Learning Communities to share innovative instructional practices with CTE teachers and leaders nationwide who understand the unique problems of practice you face. With support from SREB facilitators, these fast-moving meetings will fire up your CTE program with new resources, inspiring ideas and personal connections.
What Educators Say About Our Past Workshops