Learning-Centered Leadership Program Technical Assistance
Since 2000, the SREB Learning-Centered Leadership Program has worked with states to prepare and develop school principals to lead student and teacher learning. SREB asserts that policy and state action, focused on key points of leverage, will create a system able to attract high-quality future principals, prepare them to lead student and teacher learning, and keep them motivated to remain and grow in the profession.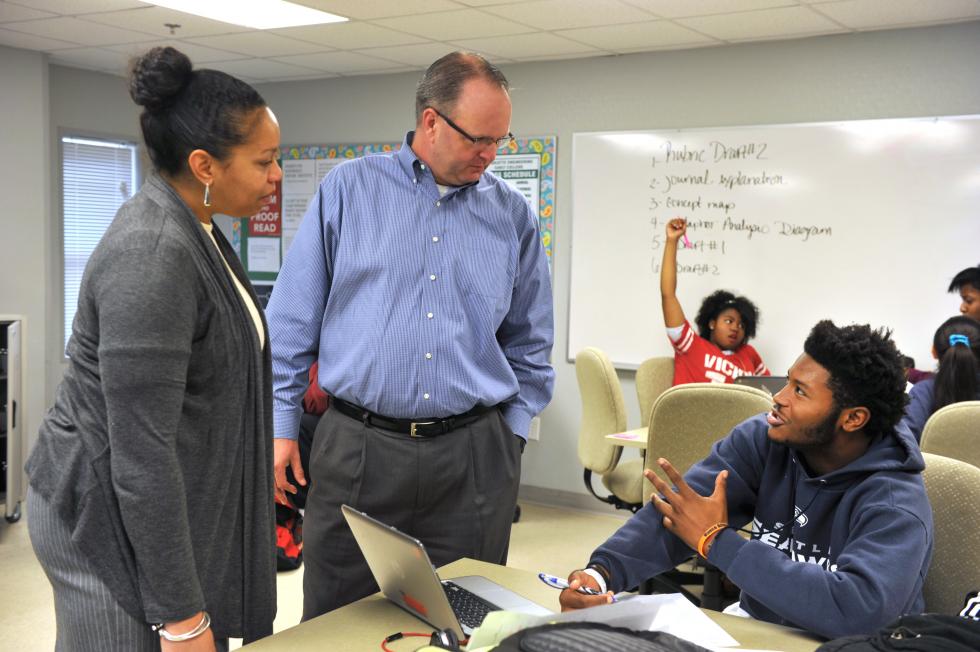 Help for States: Strong State Policy
As a consultant, LCLP conducts reviews of policy and legislation, including leadership standards, leadership preparation program approval guidelines, licensure requirements, and principal evaluation, offering recommendations benchmarked against best practices and policies in other states.
Help for States: Smart State Action
LCLP provides technical assistance, in concert with state leaders, to redesign and improve preparation programs for aspiring school principals. Services include conducting preparation program reviews; leading district-university partnerships in building preparation program curricula; and training leaders in university-district partnerships, meaningful internships, and mentoring for aspiring principals.