Study in a specialized field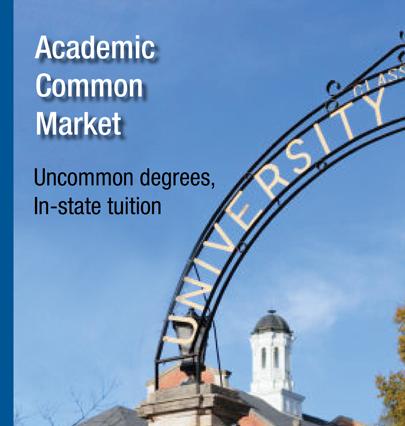 Pay in-state tuition rates at an out-of-state college.
The SREB Academic Common Market is a tuition-savings program for college students in SREB states who want to pursue degrees not offered in their states. More than 1,900 programs are available.
Students benefit by being able to enroll in uncommon degree programs – at in-state tuition rates.
States benefit by avoiding duplication of specialized degrees offered in neighboring states.
Colleges benefit by filling capacity to serve additional students.