Go Alliance Annual Meeting
About the Go Alliance Annual Meeting
The Go Alliance annual meeting connects professionals in Go Alliance member states and invited speakers from national organizations who are working in college access policy, communications outreach and support programs. These organizations include higher education agencies, K-12 agencies, state loan guarantor organizations, community-based organizations and college access programs. Social marketing, communications and community-based partnership experts lead presentations on college access topics.
2019 Annual Meeting
Atlanta, GA | October 8-11
Renaissance Concourse Atlanta Airport
One Hartsfield Centre Parkway, Atlanta, GA 30354
Keynote Speaker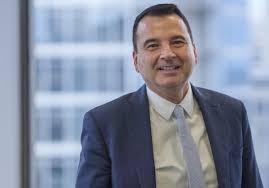 Tim Renick, Ph.D., Senior Vice President for Student Success, Georgia State University
At Georgia State, Renick has directed the student success and enrollment efforts of the university, overseeing among the fastest improving graduation rates in the nation and the elimination of all achievement gaps based on students' race, ethnicity or income level. Renick has testified before the United States Senate and has twice been invited to speak at the White House. His work has been covered by the New York Times, the Wall Street Journal, Time, and CNN. He was named one of 2016's Most Innovative People in Higher Education by Washington Monthly, was the recipient of the 2015-16 Award for National Leadership in Student Success Innovation, and was awarded the 2018 McGraw Prize in Higher Education.