Nurse Educator Consortium
SREB project helps colleges and universities expand nursing faculty through e-learning.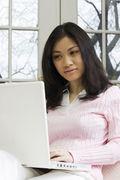 To help alleviate unprecedented demand for nursing faculty, the Council launched a special initiative during the 2004-2005 academic year to increase the number of nurse educators through online learning. In collaboration with the Council and SREB's Electronic Campus, the Nurse Educator Consortium enables participating graduate nursing programs to add needed courses and reach more students through computer links between institutions.
Twelve graduate students completed three of the courses essential for faculty roles in the pilot phase. Now, the Council's board and the six original participating institutions recommend expanding this important regional effort to share even more resources across institutional and state boundaries.
The Nurse Educator Consortium invites your institution to participate by either receiving or delivering Web-based courses.
To receive courses
Steps to Enrollment
NEC Enrollment Application
A Memorandum of Agreement to Receive
To deliver courses
NEC Application to Deliver
A Memorandum of Agreement to Deliver