Project-Based Learning in Career Pathways
Training and Coaching for Career Pathway Educators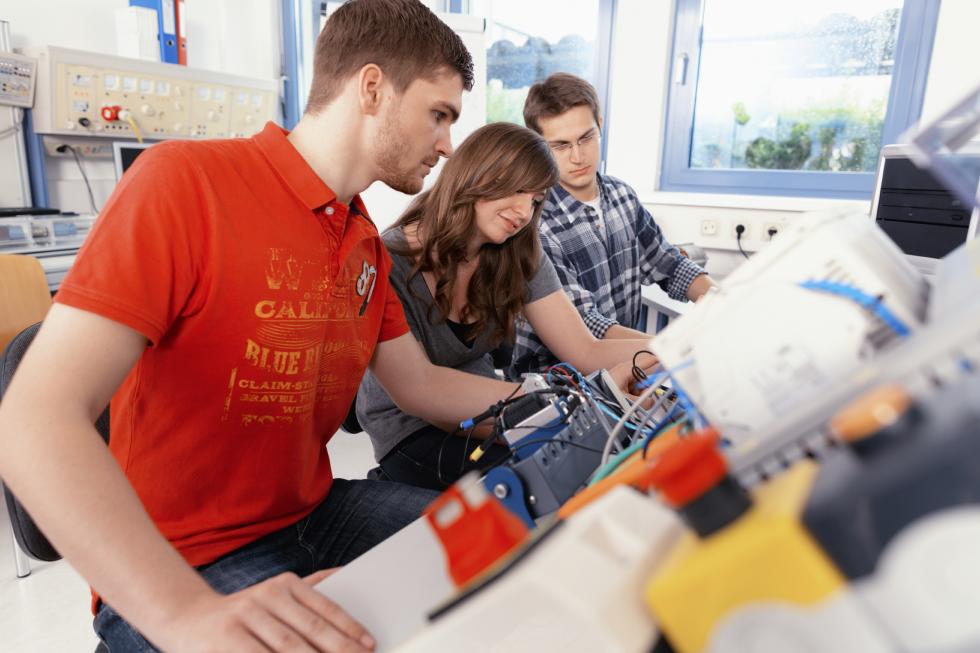 Project-based learning captures students' interests and highlights connections between the classroom and their career and college goals. What's more, in a project-based approach, teachers support students in taking ownership of their work instead of providing all the answers.
SREB's Project-Based Learning in Career Pathways training helps teachers develop authentic, challenging projects that encourage students to think critically and apply academic, technical and workplace know-how to solve real-world problems.
"We have 10th-graders applying for patents and trademarks for their projects and working with attorneys to complete the process. That is real-world."  — Technology Teacher, Georgia
Training and Coaching Support
Designed as a three-year professional development experience, Project-Based Learning in Career Pathways shows teams of academic and career pathway teachers how to design assignments that incorporate grade-level literacy, math, science and technical standards and engage students in higher level thinking.
Facilitators work with interdisciplinary teacher teams to build projects that spark creativity. Teachers receive job-embedded coaching and virtual support designed to help them assess students' mastery of academic, technical, technological, cognitive and workplace skills.
SREB helps schools identify industry professionals and postsecondary faculty who mentor students and review projects.
What Makes SREB's PBL Approach Work
Authentic projects are grounded in the kinds of workplace problems that real professionals face
Community partners with real-world expertise mentor students and review their projects
Interdisciplinary teacher teams collaborate across disciplines to co-plan instruction
Standards-driven projects help students meet key benchmarks of college and career readiness
Formative and summative assessments provide actionable data on skill attainment
Sustainability plans support teachers in scaling up PBL schoolwide
Gold standard principles from the Buck Institute for Education and HSTW provide a foundation for all projects
Who Can Adopt SREB's PBL Approach?
Appropriate for middle schools, high schools and technology centers, Project-Based Learning in Career Pathways is particularly effective when incorporated in comprehensive school improvement plans. SREB can also customize training options to suit districtwide or schoolwide implementation.
For more information, contact pbl@sreb.org.