Andre "Add-2″ Daniels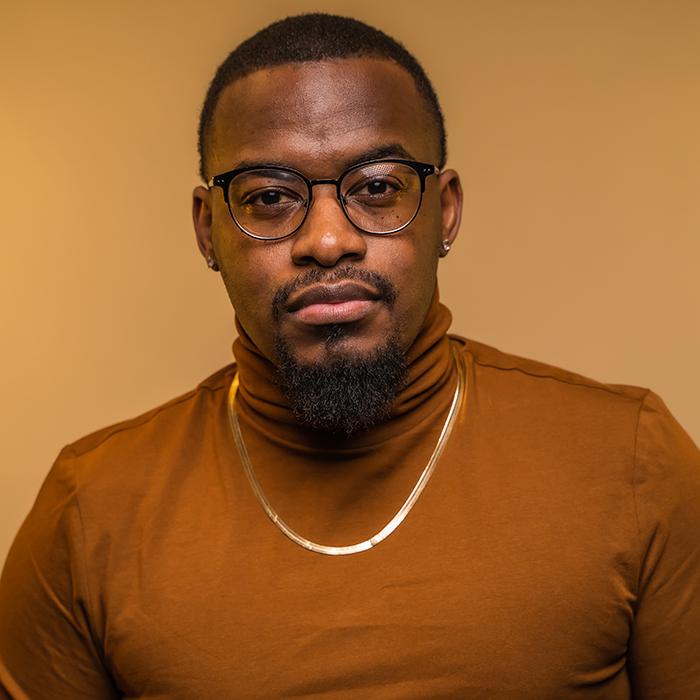 Musician and emcee Andre "Add-2″ Daniels is the director of the Guitars Over Guns Haven Studio, a community-based recording studio located in Chicago's Bronzeville neighborhood. In partnership with Mt. Pisgah Missionary Baptist Church, this unique program gives students access to a fully equipped professional music studio, allowing them to use industry standard technology to develop original music and learn vital, career-track skills in music production and engineering.
With leadership and mentoring from Daniels, Haven Studio students receive instruction and support from some of Chicago's most accomplished music professionals, who guide and empower them to discover meaningful connections through artistic self-expression.
Daniels grew up on Chicago's South Side surrounded by an environment that exposed him to many harsh realities at an early age, from gang violence to drug use and poverty. Born the second of three children, he found refuge in his writing, determined not to suffer the mistakes of his friends and peers. Through song, Daniels began telling his story – a story that he felt wasn't told often but was desperately needed. A story about survival.
Daniels has received acclaim from Chicago's own, Grammy Award–winning Common, who said:
"Add-2… is somebody who seems like he really cares about the culture and cares about uplifting people, and that's inspirational to see; I get inspired by people that do that. No matter what age you are or where you're from, when you're really trying to do something good, I see that and I'm like, 'man…' It's a good reminder of what I should be doing."