Hans Meeder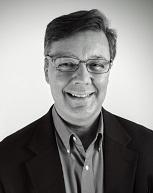 Hans Meeder, co-founder and President of the National Center for College and Career Transitions (NC3T), an organization that provides coaching and technical assistance for schools and communities involved in launching a college and career pathways system. NC3T also shares the urgency and benefit of the career pathways model and develops the capacity of local leaders to take action on a pathways system agenda.
Meeder has an extensive and varied career in education and workforce policy and government leadership, with an emphasis on career pathways, high school redesign, career and technical education, and workforce quality. He has conducted original research and authored numerous reports, articles and books on these topics, including The Power and Promise of Pathways.
Meeder previously served as Deputy Assistant Secretary for Education in the U.S. Department of Education Office of Vocational and Adult Education. In this role, he led the U.S. Department of Education's high school initiative and also guided policy development for implementation of the Perkins Act and the Adult Education and Family Literacy Act. Prior service includes roles with the U.S. House of Representatives, the 21st Century Workforce Commission, and the National Alliance of Business.
He holds a bachelor's degree from the University of Maryland and an MBA from the University of Maryland University College. He lives in Columbia, Maryland, with his wife, and is the father of four adult children.