Irene Hasenberg Butter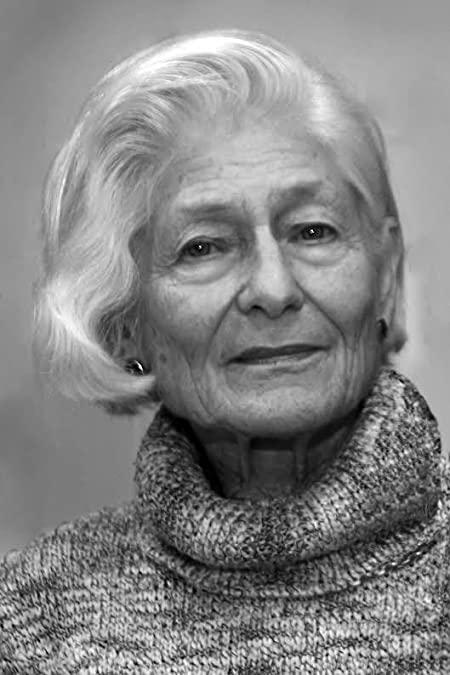 Irene Hasenberg Butter is a well-known peace activist, Holocaust survivor and Professor Emerita of Public Health at the University of Michigan. Butter and Anne Frank lived in the same neighborhood in Amsterdam and had an encounter in the Bergen-Belsen concentration camp shortly before Anne died.
Butter is a frequent and inspirational speaker about her experience during World War II, stressing the importance of "Never A Bystander" and that "One Person Can Make A Difference."
Butter is a co-founder of Zeitouna, a group of Jewish and Arab women working for social justice, and she is a co-founder of the Raoul Wallenberg project at the University of Michigan, which honors the Swedish diplomat who saved thousands of Jews in Budapest, grants fellowships to students, and awards an annual peace medal to peace workers such as the Dalai Lama, Elie Wiesel, Desmond Tutu, and Bryan Stevenson.
She received a Ph.D. in Economics from Duke University and is author of From Holocaust to Hope: Shores Beyond Shores – A Bergen-Belsen Survivor's Life.
Don't miss Butter's session and appearance in our Education Marketplace, where she will be available for book signings.
Session: Engaging Students in Holocaust History and Life Lessons for the Future
Co-Presenter: Judith Stanford Miller, Redwood Educational Technologies, LLC
Date: Wednesday, July 20
Time: 2:30 – 3:30 p.m.
Location: Austin 4-6
Book Signing With Irene Hasenberg Butter: Engaging Students in Holocaust History and Life Lessons for the Future
Date: Wednesday, July 20
Time: 3:30 – 4:30 p.m.
Location: Grapevine Ballroom, Booth 109: Booksigning Booth