Kristy Custer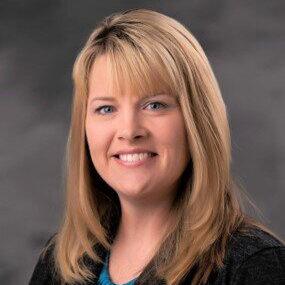 Kristy Custer, vice president of Educational Innovation at High School Esports League, writes turn-key esports curricula that schools can use to teach students essential STEM, leadership and college and career readiness skills.
As a public school educator for over 24 years, Custer served for 12 years as an administrator for at-risk students, leading her school to two National School of Character awards as well as the National Dropout Prevention Crystal Star Award.
Dr. Custer has written several nationally and internationally recognized curricula including a social-emotional learning guide, 186 Days of Character, and a full-credit secondary course for esports, Gaming Concepts, which she co-authored with Mike Russell.
Russell and Custer saw Gaming Concepts as a way to take something that students loved and turn it into an educational opportunity that would motivate and engage both high-level achievers and apathetic learners.
Russell, an experienced gamer, provided the course's technical expertise; Custer, an experienced curriculum writer, made sure that gamer jargon was put into "educationese" for even the most inexperienced gaming teacher to understand. Together, they worked with Dr. Christopher Jensen, senior health advisor at HSEL, to integrate "Mental Health Moments" – the course's social-emotional components. As a team, they hope that Gaming Concepts will motivate other schools to take the leap into using video gaming as a powerful catalyst for learning.
As the 2018 Kansas Principal of the Year, Custer is often asked to serve on educational committees that write innovative policy guidelines for educators and students.