Mike Russell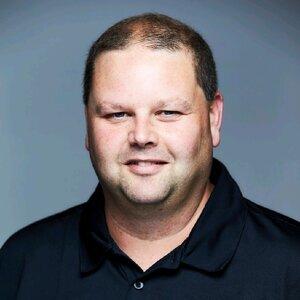 Michael Russell, vice president of Curriculum & Esports Integration at High School Esports League, created the first for-credit gaming course in the nation. Building on the success of that first course, he and co-author Kristy Custer wrote the Gaming Concepts course that is now being used across the U.S. and in several countries around the world.
Russell and Custer saw Gaming Concepts as a way to take something that students loved and turn it into an educational opportunity that would motivate and engage both high-level achievers and apathetic learners.
Russell, an experienced gamer, provided the course's technical expertise; Custer, an experienced curriculum writer, made sure that gamer jargon was put into "educationese" for even the most inexperienced gaming teacher to understand. Together, they worked with Dr. Christopher Jensen, senior health advisor at HSEL, to integrate "Mental Health Moments" – the course's social-emotional components. As a team, they hope that Gaming Concepts will motivate other schools to take the leap into using video gaming as a powerful catalyst for learning.
Russell was awarded the Horizon Award in 2016, which recognizes first year teachers for excellence in the classroom. During his time as a teacher, he was also the esports program director and coached students in competitive play.
Russell has been a speaker at numerous educational and technical conferences, including ISTE and FETC.