What is your mentoring style?
How one DSP grad found her mentoring method
Carrie Eaton is an associate professor of mathematics at Unity College in Unity, Maine. Eaton teaches interdisciplinary mathematics and mathematics pedagogy to undergraduate students. Along with her teaching load, she developed a professional development program at the University of Tennessee to improve teaching practices in undergraduate classrooms.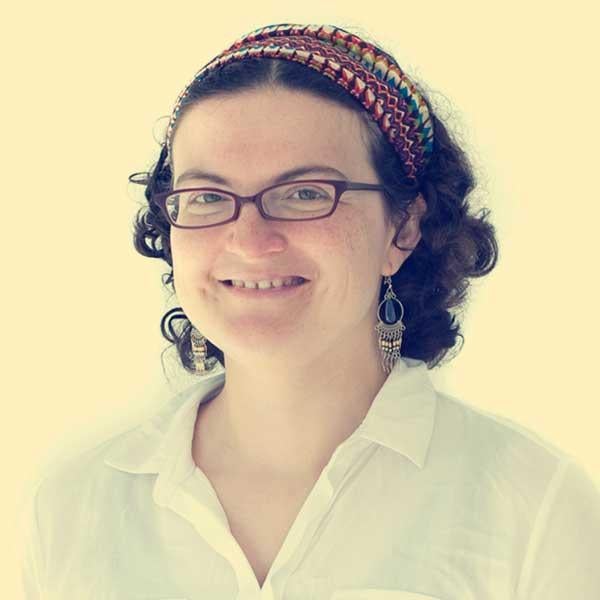 Eaton shares her experience and advice for those establishing their mentorship style.
Q. How did mentoring impact your doctoral program experience?
A. I am a verbal processor, and I need to talk out a problem and possible solution with someone. I signed up for a mentoring program, and that mentor emailed me once a year to check in on me during one of the most difficult times of my academic life – the ABD phase. I realized during our verbal conversation that I was not sure how to write the dissertation.
Sometimes, I learned mentoring skills from people who were not directly mentoring me. I also learned from someone who was modeling life trajectories that I looked up to. There were times that I observed my academic advisor relaying complicated ideas in a straightforward way to people outside the field. A Hispanic individual in my research area who I never met made an impact on me when he was awarded a Presidential Medal at the White House. A female colleague that I met with regularly for coffee had an influence on me because she was able to have kids, publish and earn National Science Foundation grants.
There are times when a mentor is a person in your life who encourages and believes in you. I had mentors who appreciated that I cared about teaching no matter what anyone else thought. They engaged in pedagogical discussions with me and urged me to propose, start and teach in a new pedagogy program for graduate students. In some ways, this part of my Ph.D. program experience was just as important as learning the research techniques. It also was about service, leadership and developing community support about teaching to new Ph.D. students.
Q. Why was mentoring an important part of the doctoral experience?
A. It was always important for me to see what was possible, what could be done and what I could do. It made a difference when people believed in me.
Q. What is your mentoring style?
A. I serve as a mentor to a lot of people, former grad students that were part of my teaching development program, new faculty and undergraduate students at my institution. I also volunteer to mentor through my professional society.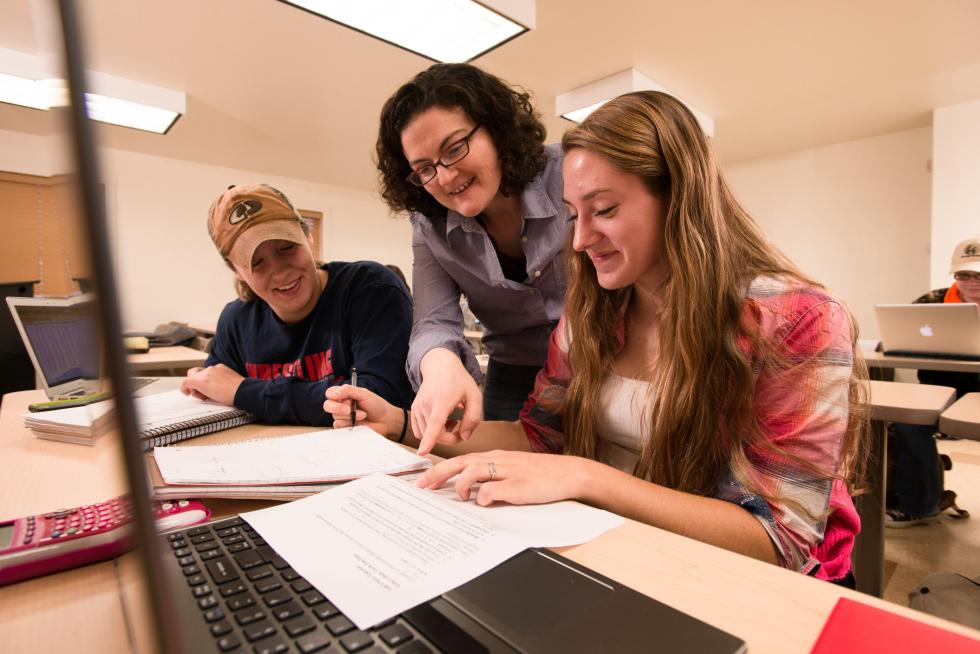 I try to be supportive and as an enthusiastic with students. I do not micromanage. Instead, I try to develop relationships with an optimistic flavor of honesty that establishes trust. I believe honesty and communication are important and need to be approached in a supportive way.
A good mentor facilitates mentees in finding their own path. It is important to push mentees to expand their experience and find their identity and strengths. In the end, you have to let them find their way, otherwise they learn little. I offer students and mentees the option to continue to stay in touch after we are no longer working together. I allow the relationship to mature into that of colleagues — one of mutual need and benefit.
Q. What is the best piece of advice you have ever received from a mentor?
A. My advisor once told me that I needed to learn to work on multiple projects at the same time. I was shocked. I am the type of person who studies a book series from beginning to end. How could I be reading three book series at the same time? How could I start other projects when the old one is not complete? I have no idea how I managed it, but I did.
I didn't take that advice to heart at first, and now it is the story of my life. I always have multiple projects going, and I really enjoy the pace now. It takes longer to see one through to the end, but for me sometimes that is good, because it allows me to step away and come back to it with a fresh perspective.
Q. What are some of the accomplishments that your mentees have gone on to achieve?
A. I am happy to say that many who participated in the graduate teaching program went on to secure excellent academic teaching appointments. In the last seven years of teaching math at a school without a math major, I had one win a national award for a mathematical biology project. Another former research student and mentee, a woman from a rural area who was the first in her family to go to college, published her undergraduate research with me and is now close to graduating with her Ph.D. in theoretical ecology. I have had four independent study students, all of whom have won college-wide awards for their research.
Q. What are five mentoring best practice tips that you think are worthy of sharing?
A. 1. Recognize that, while sometimes the mentor identifies potential mentees in the course of teaching, more often mentees find the mentor. In the end, the best mentoring relationships involve mutual respect and benefit. It does not matter who initiates the relationship.
2. Be positive, your outlook affects your mentee's.
3. Be honest, skirting the truth never helps as mentees grow in their profession.
4. Be supportive and free of judgment. Approach difficulties as opportunities for self-reflection and understanding about the system in which you operate. Early failure and success are trials for handling whatever arises.
5. Make explicit the role of hard work and intellectual curiosity in success during and beyond college.