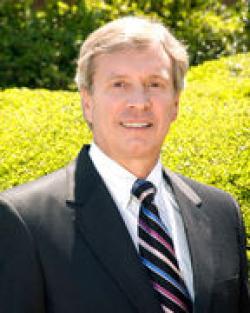 Dave Spence
President Emeritus
David S. Spence is president emeritus of the Southern Regional Education Board, where he consults on education policy with governors, state legislators, state K-12 and higher education chiefs and other leaders. He oversees many initiatives designed to help the organization's 16 member states lead the nation in educational progress, including the nation's largest school improvement network. He has led one of the nation's foremost efforts to work with states in establishing statewide college readiness policies as well as several special initiatives aimed at increasing the percentage of state populations with a postsecondary certificate or degree. 
Spence became SREB president in 2005, after leadership roles in education agencies in three states. From 1998 to 2005, he was executive vice chancellor and chief academic officer of the California State University System, where he led California's Early Assessment Program to help more high school students prepare for postsecondary education. For that work, he received the prestigious Virginia B. Smith Innovative Leadership Award in 2006. 
Previously, Spence was a member of the SREB staff on two previous occasions, including as vice president for educational policies. He also served as executive director of the Florida Postsecondary Education Planning Commission, executive vice chancellor for the University System of Georgia, and executive vice chancellor and vice chancellor for academic programs at the State University System of Florida. He holds a Ph.D. in higher education from the State University of New York at Buffalo.