What to Do When Students Won't Do Their Work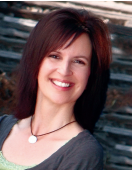 It's a chronic problem in many schools — students won't turn in their assignments or they turn in incomplete assignments. In one year alone, Huron Middle School in South Dakota, had 11,274 missing student assignments.
Teachers and administrators realized that missing assignments often signal a gap in knowledge. In the 2011-12 school year, staff took bold actions, "creating a culture of learning and accountability in our school," notes Sherri Nelson, an instructional coach at HMS. First, HMS looked into why students were not turning in their work, then implemented the Power of ICU, described as a proven formula for student success. Its premise: All students will complete every assignment and produce quality work. The formula is completion + quality assignments + healthy grading = student success. For each of the four years since ICU was implemented, every student, except one, has completed every assignment.
You might think the school is full of high achievers from high-income families, but quite the contrary is true. Huron is a small city halfway between Sioux Falls and the state capital, Pierre; the middle grades school serves 600 students. The district is 70 percent economically disadvantaged; 30 percent of students are English language learners, and most fled civil unrest in Myanmar (Burma) to refugee camps in Thailand before resettling in South Dakota. "Some students can't even pick their names off the roster, yet they are expected to pass state assessments," says Nelson.
ICU Database | Completion
"Getting kids to do work starts with teachers," exclaims Nelson, and "their most valuable resource is other teachers," she notes. HMS put in place an ICU database. The names of students with missing or poor quality assignments are placed on a missing assignment list in the database, which can be sorted by teacher, student assignment, grade level, extracurricular activities, etc. The list can be viewed by all staff members.
Staff members can then ask students about missing work; encourage them to do it, and determine what if any help the students need. An automatic database notifies parents when their children have missing assignments and when the assignments are completed.
Completion of assignments must be done at 70 percent or to the best of students' abilities. If students complete assignments, but do not pass, they are required to redo them. It's also worth noting — "best of their abilities" mostly applies to the higher-achieving students. If an "A" student submits an assignment and earns a 70, he or she may be required to redo the assignment.
Lifeguards to the Rescue
Lifeguards are those who help struggling students. The primary lifeguard is the teacher owed the assignment. This teacher puts the assignment on the list, notifies parents and students, and provides extra help to ensure students can master the assignment. Other lifeguards may include other teachers, counselors, administrators, coaches, secretaries, paraprofessionals and even custodians — all can provide multiple layers of intervention and encouragement to students.
When work is unfinished, students may get help before school, after school, during a working lunch period or other intervention times. Students are also given time during class to practice individually and with their peers.
Quality Assignments
Several things must be considered when students won't do their work, and teachers must be willing to engage in self-reflection. "You can say kids are lazy and don't care, but let's start by looking at ourselves. What can we do?" asks Nelson.
Do students know what you're asking them to do?
Do students know how to do what you are asking them to do?
Do students know why you are assigning work and how it fits into their lives?
Are the assignments meaningless and boring?
Do students know what you are going to do with the work? Is it for practice so that they can get better?
Do you use formative assessments to check periodically for student understanding?
Are learning targets easy to determine by looking at the assignment?
Does the assignment assess the learning target?
Does it merit the time and effort involved? Will it engage students?
"If we come up with quality assignments, kids will do them," insists Nelson. But she also cautions, "We can't talk about quality without talking about caring. We need to know our students' stories." Are students overwhelmed by family circumstances that eat into their time, drain their motivation and hinder learning?
Healthy Grading
HMS also took a close look at its grading practices and found numerous inconsistencies. For example, some teachers allowed extra credit; some didn't. Some allowed retakes; some didn't. The school decided to come up with a schoolwide method of grading.
The primary focus of grades is to accurately communicate student achievement.
Grading is not to punish, reward or motivate.
Formative assessments are considered practice for learning; summative assessments are graded.
Students must redo summative assessments with a score of 70 percent or below and any work that is not completed to the best of their abilities.
Effort, participation, attitude and other behaviors are not included in grades, but may be reported separately to parents.
Points will not be deducted for late work. The importance of meeting deadlines will be emphasized.
Reassessment scores will replace original stores; multiple attempts will be noted.
Holding Students Accountable
With these practices in place, all students are held accountable for all missing summative assessments. Some students learn the hard way that teachers mean it. Teachers have been known to stay late with students on the last day of school to help them finish assignments.
Students with missing assignments have been asked to come to school over the summer to complete them. If they don't show up, they are met on the first day of the new school year with their assignments and a tutor and are not given their new class schedule until the work is completed. For some students this may take hours or a week. "That was a big turning point for us. That's when kids knew we meant it. Word got out," says Nelson.
Evidence of Success
"When you set the bar high, follow through and give support, kids will follow," notes Nelson, and the data bear that out. For four consecutive years, students in grades six through eight have exceeded expectations on the Northwest Evaluation Association Measures of Academic Progress growth projections in math and reading. And Huron Middle School's Smarter Balanced assessment data confirm teachers have significantly narrowed the achievement gap.
Note: This story is published in the May 2017 issue of the High Schools That Work Best Practices newsletter, which features more stories about how to improve schools through student intervention, supportive leadership and innovative scheduling.