Borrowing While Black:
Understanding What Makes Student Debt a Crisis for Black Students

While the $1.6 trillion in student debt indicates a crisis for all students, borrowing for college while Black is a different experience. Black students are more likely to borrow, borrow more, owe more than their original loan amount and struggle with repayment. They are more likely to have higher default rates, even among those who earn a college degree and come from high-income families. In this webinar, SREB and Ed Trust highlighted the historical and systemic injustices that have fueled this crisis and offer race-conscious recommendations at the federal and state level to help make college more affordable for Black students.
PresenterS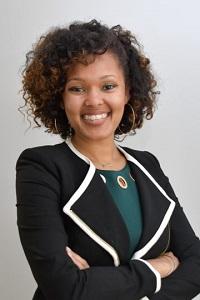 Tiffany Jones is the senior director of higher education policy at the Education Trust, where she promotes legislation to improve access, affordability and success for low-income students and students of color. Central to this work is supporting equity- and student-centered accountability and affordability policies at the state and federal levels. Before joining Ed Trust, Jones led the higher ed work at the Southern Education Foundation, where she partnered with historically Black colleges and universities and Hispanic-serving institutions to advance student success and engage in analysis of federal and state policies using an equity lens. A Michigan native, Jones holds a Ph.D. in urban education policy from the University of Southern California, a master's degree in higher education administration from the University of Maryland, College Park and a bachelor's degree in family studies and English from Central Michigan University.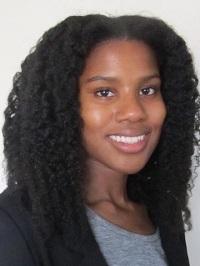 Victoria Jackson is a senior policy analyst for higher education, focusing on college affordability and student debt. She is also leading Ed Trust's National Study on Black Student Loan Debt, which will conduct surveys and interviews that center the voices, decisions and experiences of Black borrowers. Before joining the Education Trust, Jackson worked at Policy Matters Ohio as a state policy fellow focusing on higher education, K-12 education and federal food aid. While in graduate school, Jackson worked as a graduate assistant for the Kirwan Institute for the Study of Race and Ethnicity, and for the Ohio Department of Education. Jackson holds a master's degree in public administration from Ohio State University and a bachelor's degree in pan-African studies from Kent State University.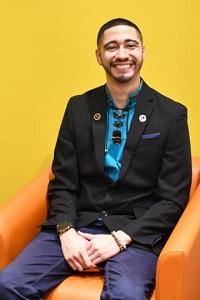 Jaime Ramirez-Mendoza, higher education policy analyst at the Education Trust, collaborates with partners and experts to advance equitable policies around college affordability and student debt at the federal, state and institution level. He is also involved in the National Study on Black Student Loan Debt project. Before joining Ed Trust, Ramirez-Mendoza worked in diversity, equity, and inclusion efforts at the Harvard Graduate School of Education and as a college advisor for Destination College Advising Corps at University of California, Berkeley. A native of Smith River, California, he holds a master's degree in higher education from Harvard and a bachelor's degree in Chicanx studies and managerial economics from the University of California, Davis.
Recorded July 23, 2020