Toward Trustworthy and Transformative Classroom Observations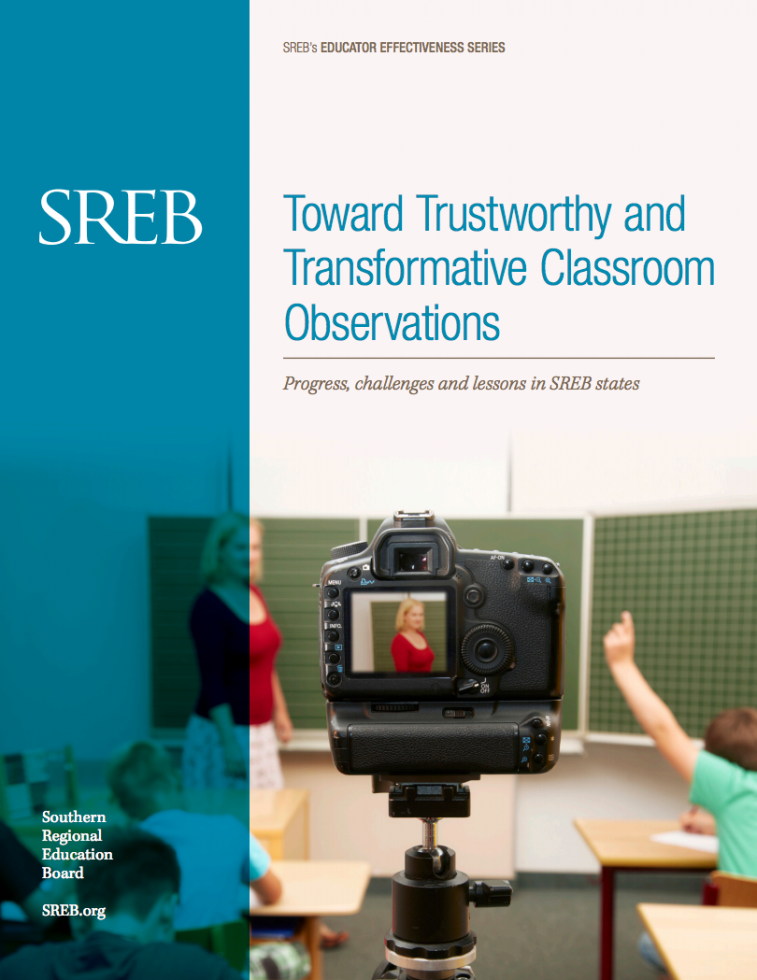 This report presents an analysis of classroom observation policies and progress in implementation in SREB states. It offers a closer look at how states are framing observations, training observers, ensuring observation quality and building a culture of educator support. 
The report outlines recommendations on how states can move forward based on promising practices taking place in the SREB region, with a focus on creating a culture of professional support and growth. It is rich with examples of how states can provide support to districts to improve the observation process to support educators along the continuum of their career.
This is the second issue of SREB's Educator Effectiveness Series.