One Week, Two Powerful Conferences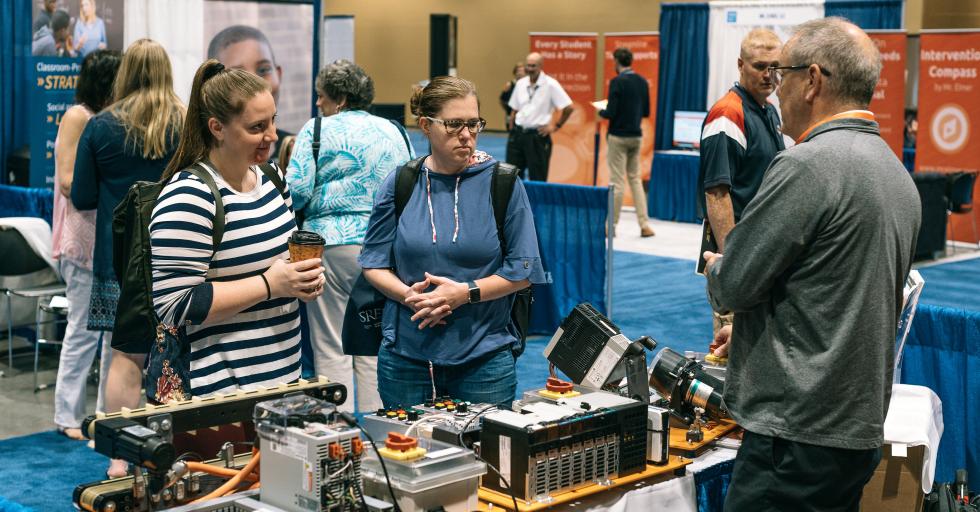 SREB's summer conferences attract thousands of K-12 teachers, counselors, principals, technology center directors and state and district education agency personnel.
Our exhibit hall is a dynamic gathering place where educators and business leaders network and explore products and services.
Enjoy the benefits of maximum foot traffic as conference attendees visit the exhibit hall to attend receptions and networking events hosted there.
Review our Exhibitor and Sponsor Guide for complete details.
Exhibit Booth Pricing
Single Booth – $1,000 ($750 nonprofit)†
Double Booth – $1,800 ($1,350 nonprofit)†
Exhibitor Workshops – FREE for Returning Exhibitors
Book now! We've reserved a limited number of slots Thursday, July 11 and Friday, July 12, for interactive workshops featuring your company's products and services. Held in Blake and Poe, two rooms located across from the exhibit hall, workshops include seating for up to 40 attendees, wired internet and an LCD projector and screen. Exhibitor workshops are FREE for returning exhibitors and $500 for new exhibitors.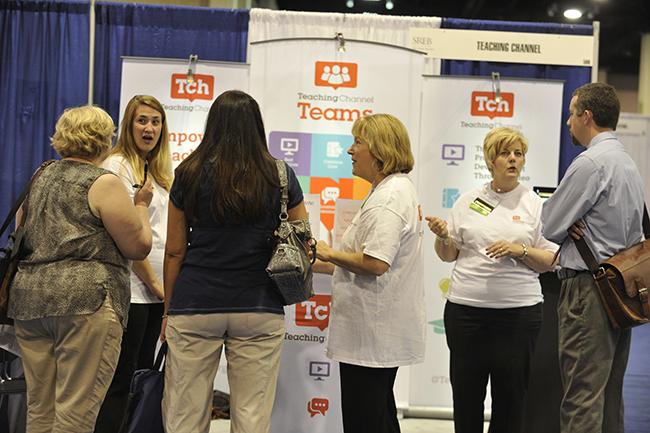 Exhibit Hours
Exhibit hours offer maximum interaction between you and your business and our conference attendees.
| Date | Hours |
| --- | --- |
| Tuesday, July 9 | 3:00 – 4:30 p.m. (Optional Networking Session) |
| Wednesday, July 10 | 8 a.m. – 3 p.m. |
| Thursday, July 11 | 8 a.m. – 4:30 p.m. |
| Thursday, July 11 | 4:30 p.m. – 5:45 p.m. (Optional Reception) |
| Friday, July 12 | 7:30 a.m. – noon |
Sponsorship Opportunities
As a Making Schools Work Conference sponsor, you and your company will be top of mind with K-12 educators from schools and districts nationwide. SREB offers sponsorship options designed to put your products and services in front of thousands of educators before, during and after the conference.
Sponsorship opportunities include special events like industry tours. Watch this space for updates on the latest additions to our exciting schedule. Review our Exhibitor and Sponsor Guide for complete details.
Join Us!
To learn more and reserve your space, visit our online exhibitor system or contact Jenn Carter at (404) 879-5542.
Review our Exhibitor and Sponsor Guide
† Exhibitors are responsible for costs not covered by the exhibit agreement, including any additional booth furniture, audiovisual equipment, electrical utilities, internet, drayage and shipping.